The kids favorite trip of the year (Seigi Tours Ski Trip -- St Veit, Austria)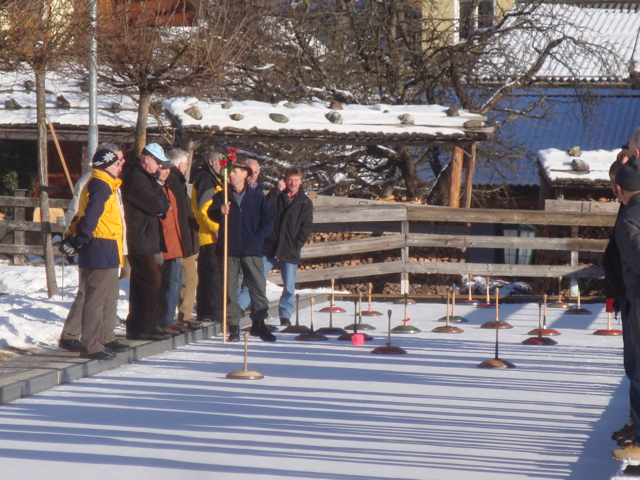 The mens drinking club playing the Austrian version of Curling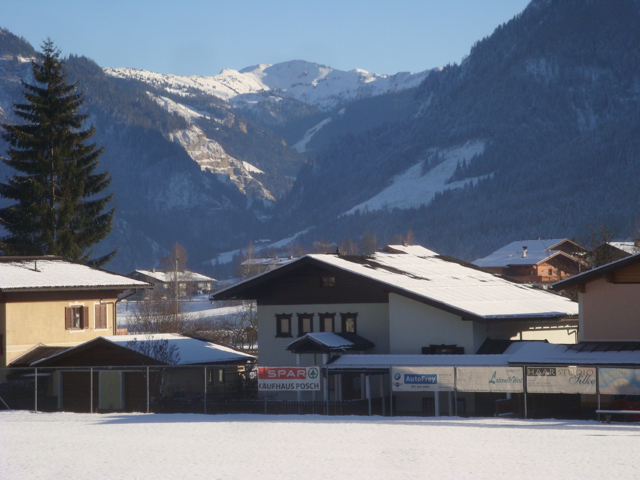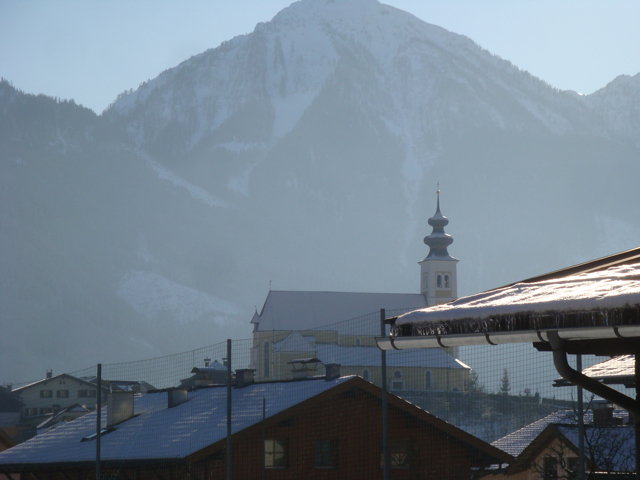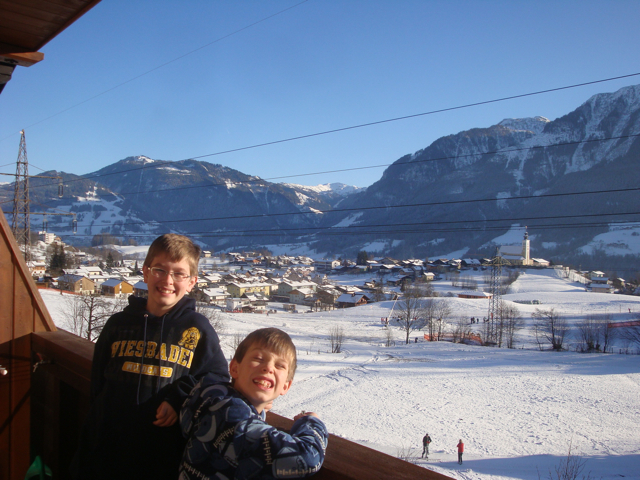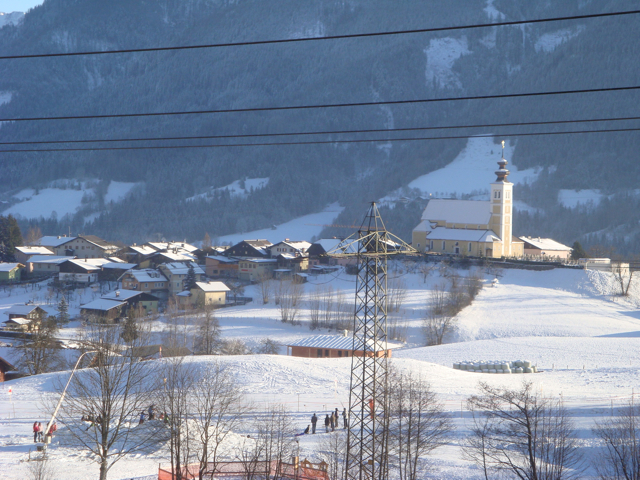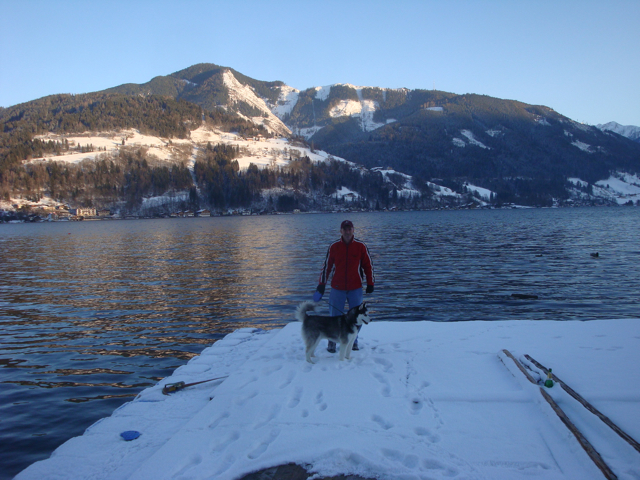 The Lake at neighboring Zell am See, Austria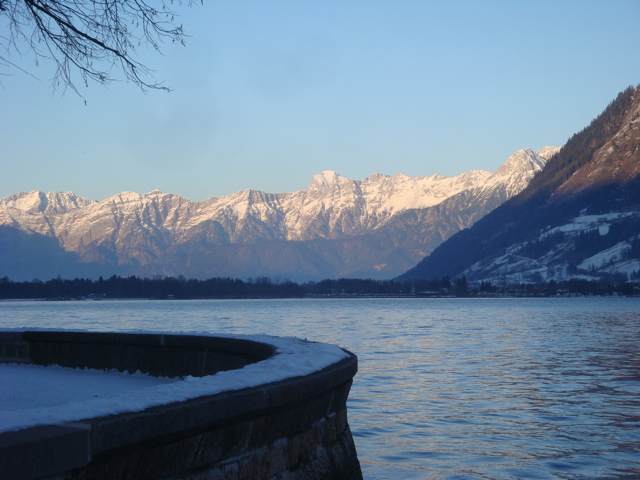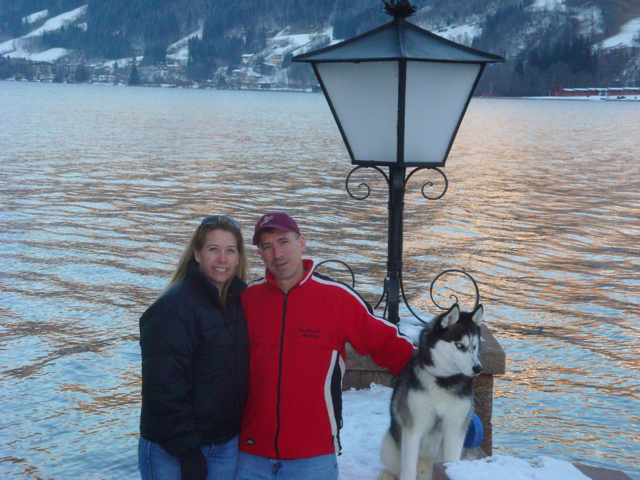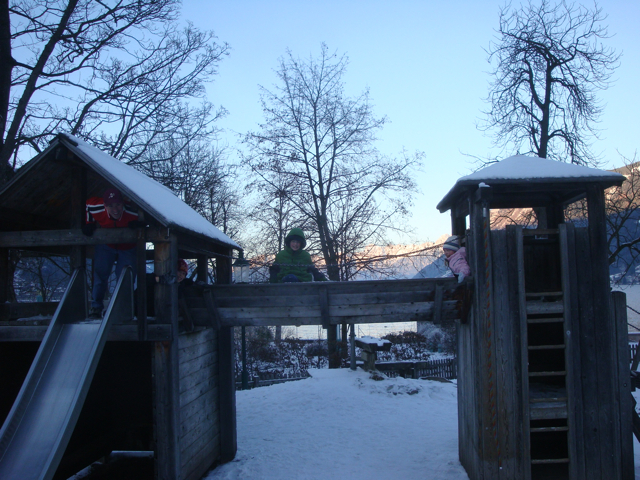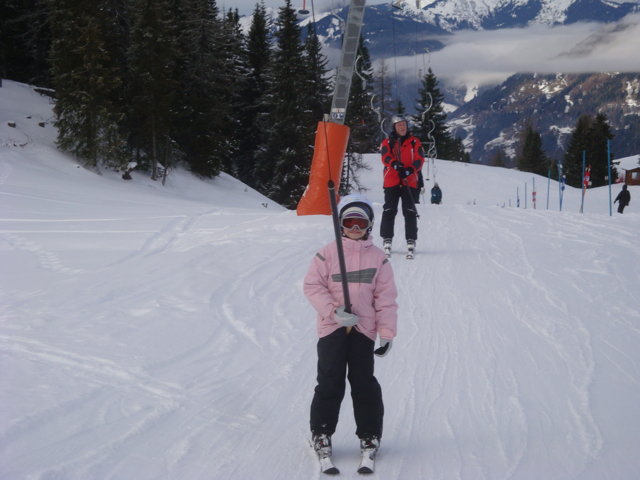 Erin tackles the hills with no poles (says she doesn't need them)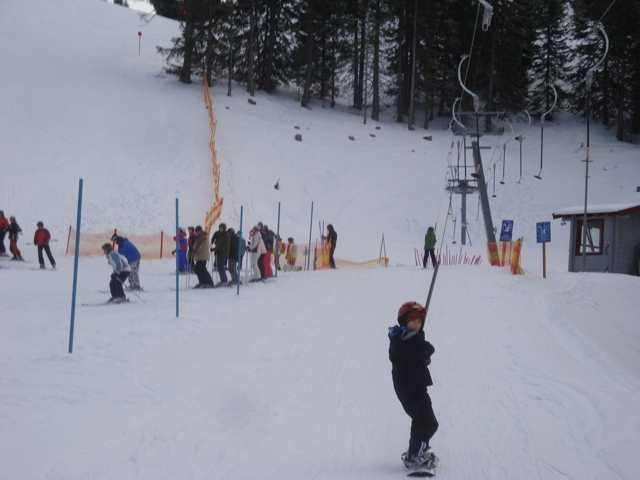 Brady is the only snowboarder in the group -- too cool to be a skiier :-)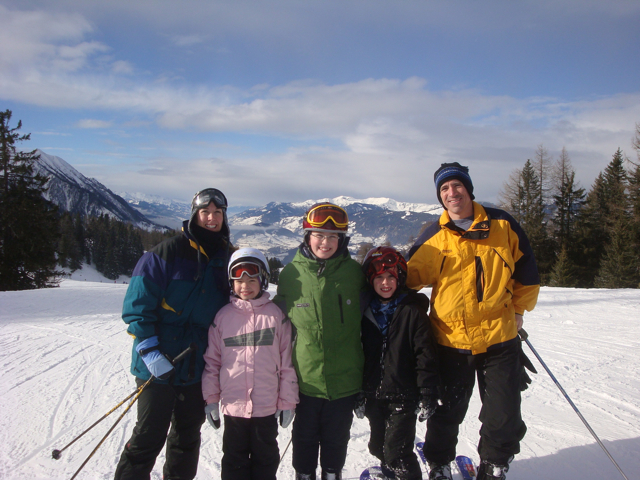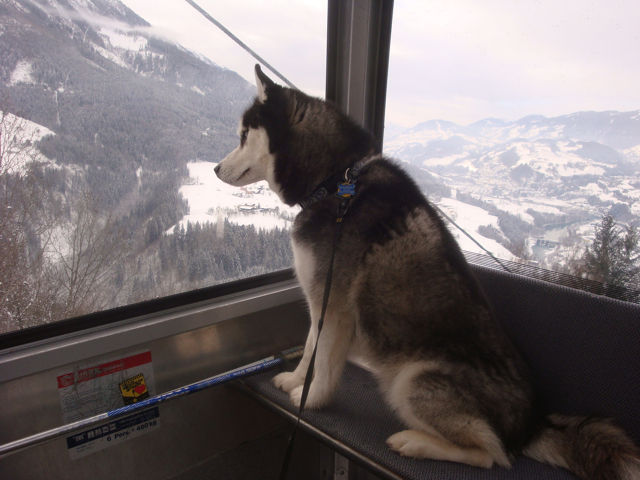 Taking the trusty sidekick Kenai up the gondola for a ski / run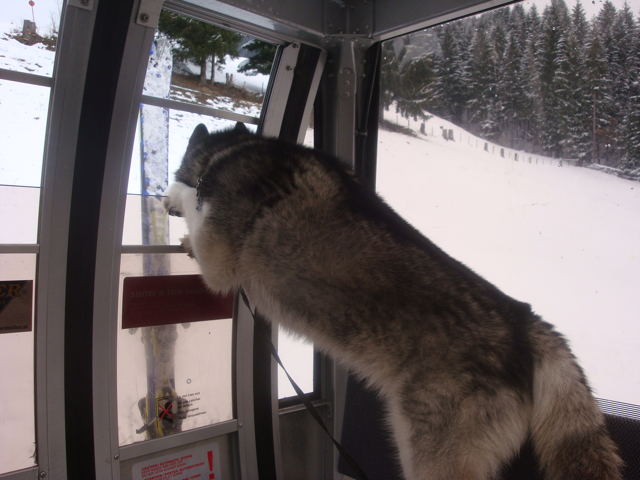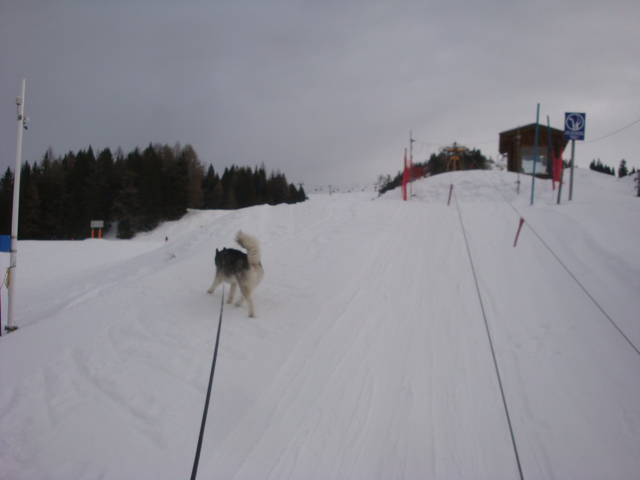 The dog pulling me up the rope tow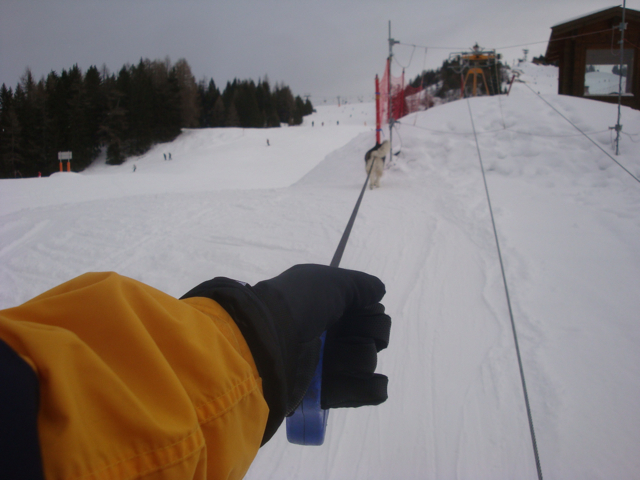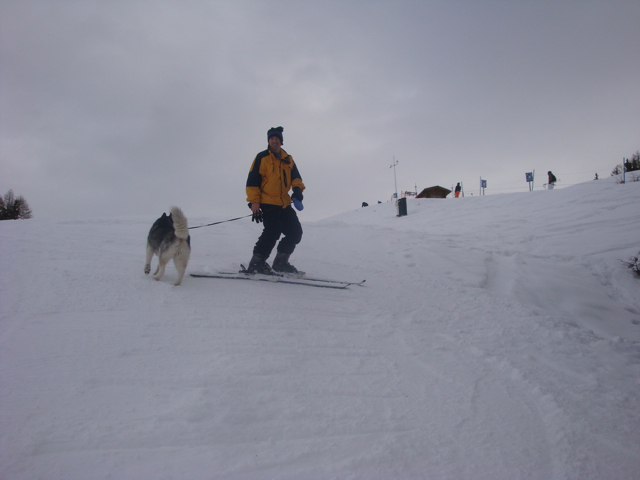 Skiing down with Kenai -- he pins his ears back and runs about 5-0 -- loves it ....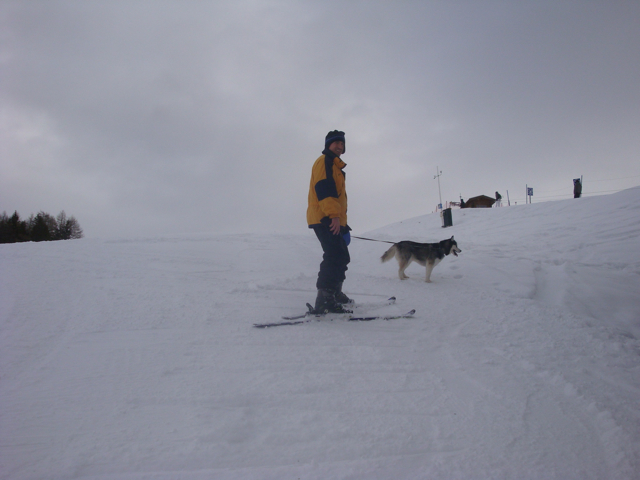 Only drawback is he'll run full speed down the hill and them pull me for the nearest tree :-)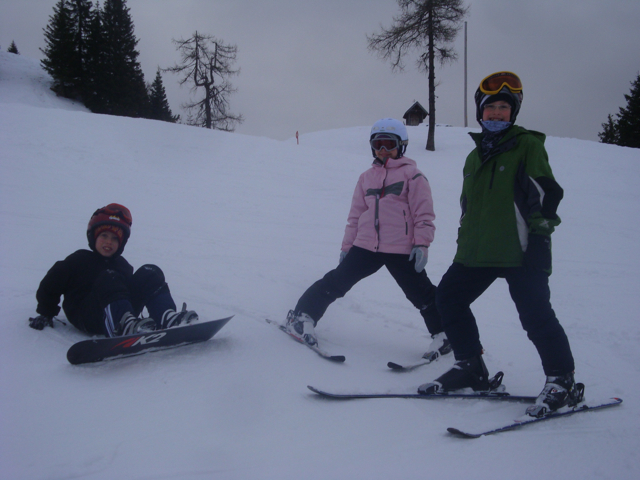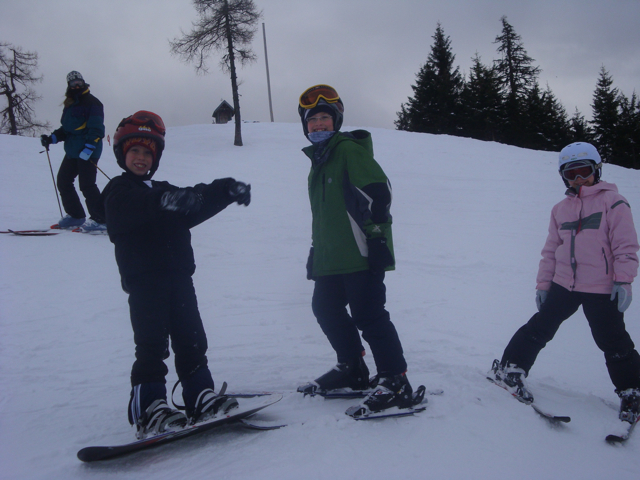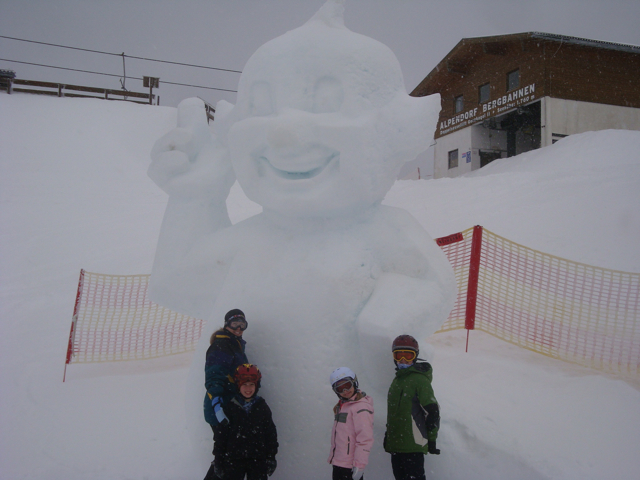 It took us a whole hour to build this snow sculpture !!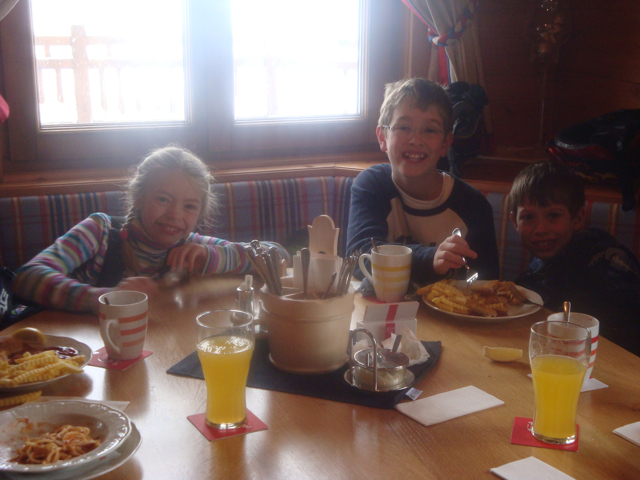 The kids LOVE their Schnitzel "Weiner Art" style ....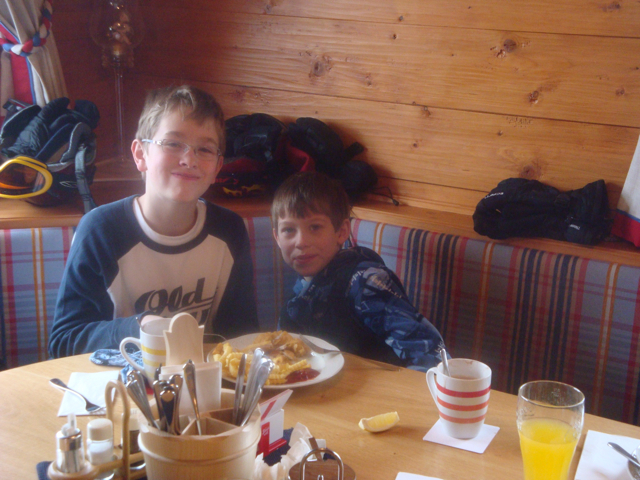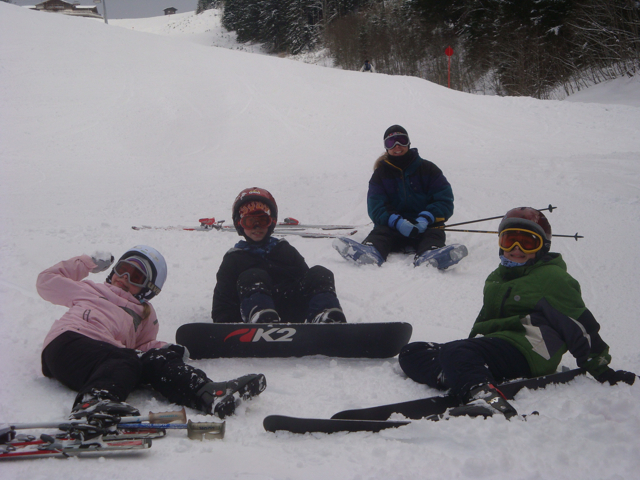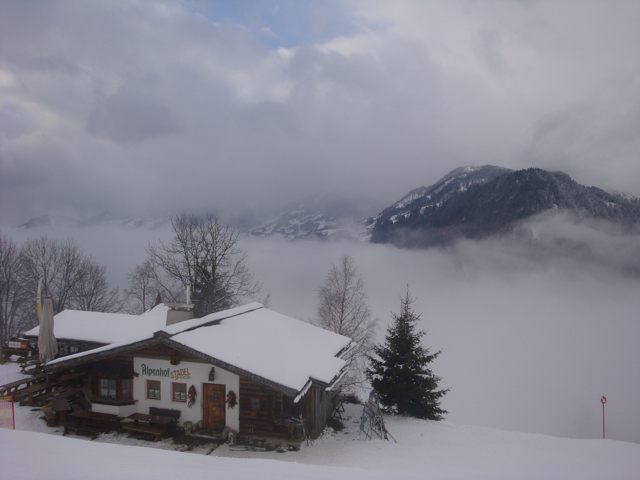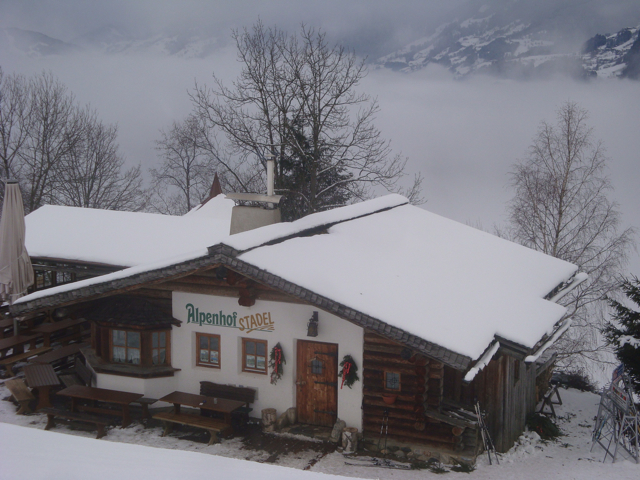 The on-run ski lodges scattered throughout the mountain are Peg's favorite things about European Skiing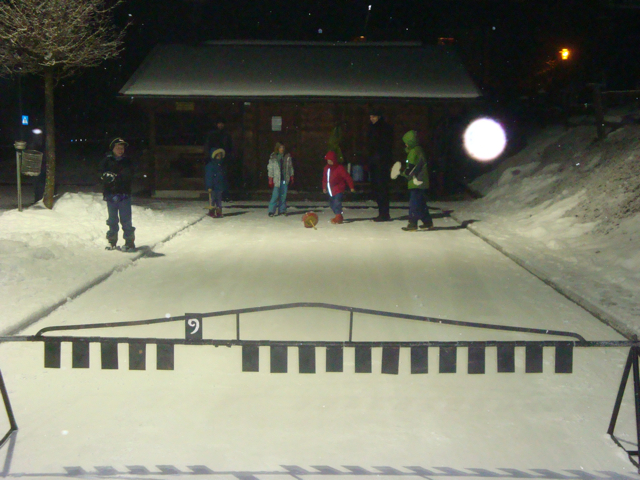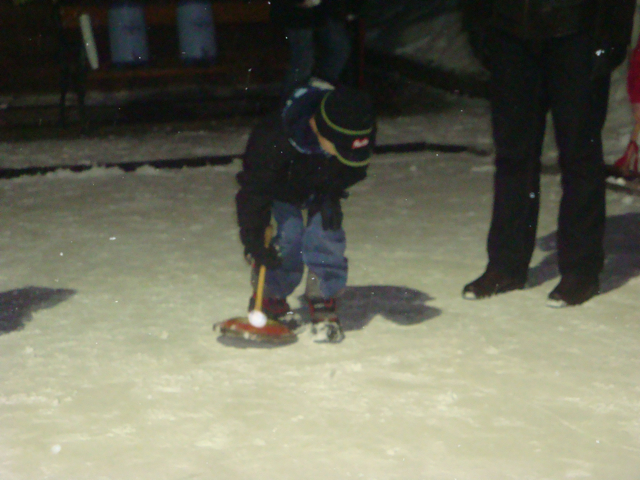 Brady trying his luck at Austrian curling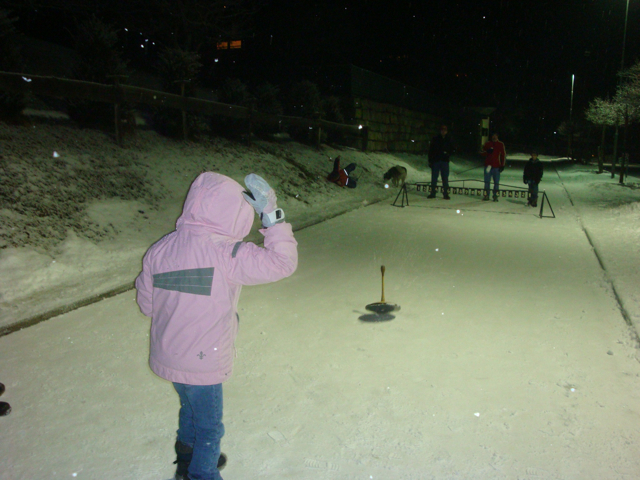 Erin lets one fly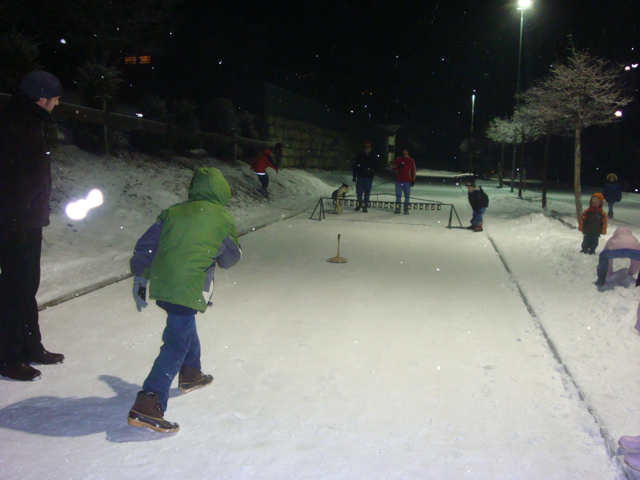 Ryan took home the trophy.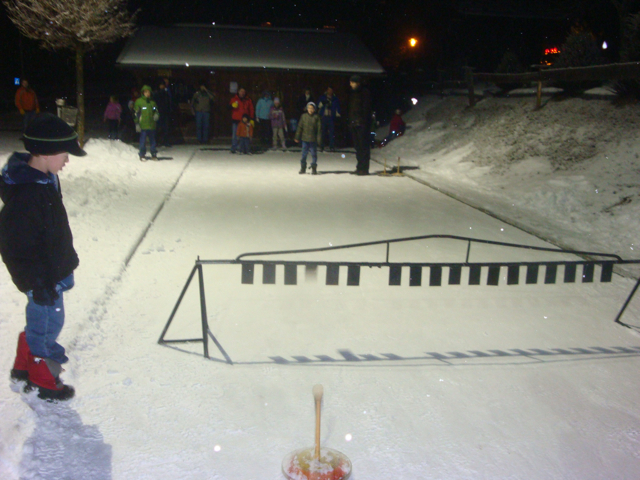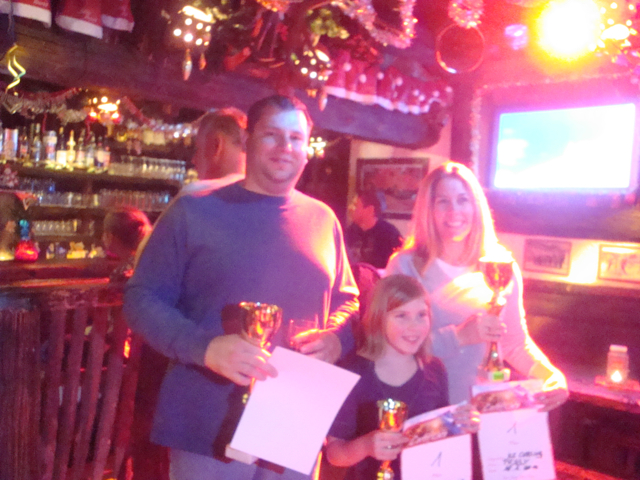 Peggy won the "Lord of the Rings" tug of war competition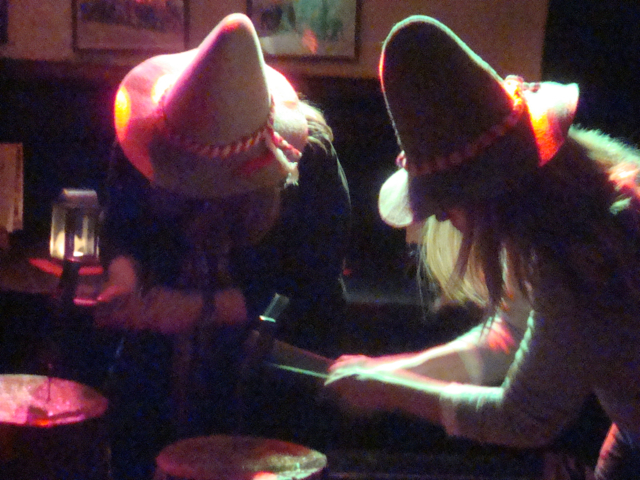 Peg hard at work at the hammer nail competition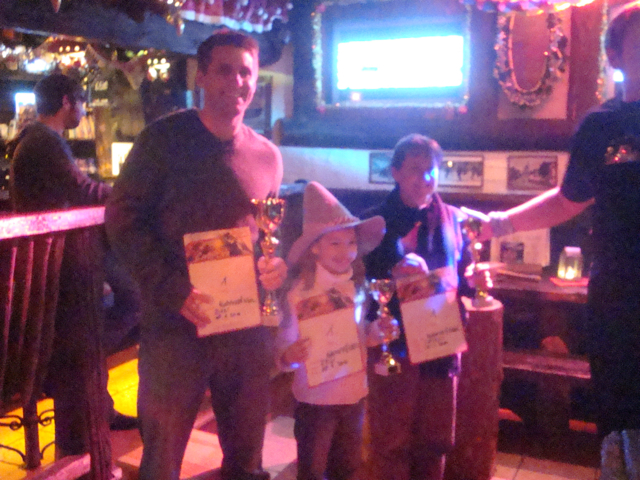 Erin wins gold for the Hammer nail and Limbo competitions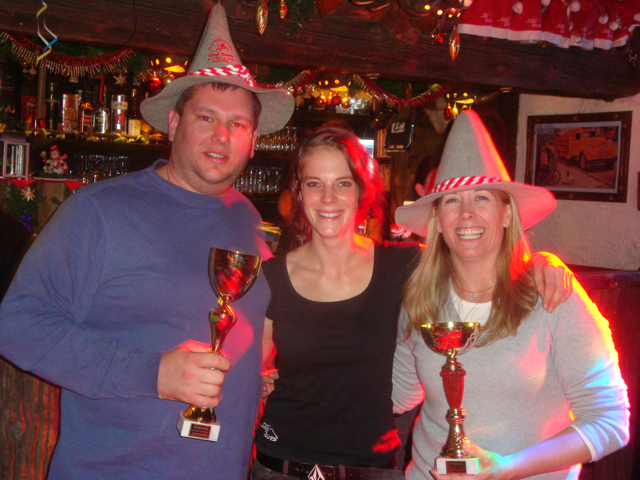 Steve, Peggy, and Silvana our Austrian bartender that welcomes us back every year (One of Seigi's daughters)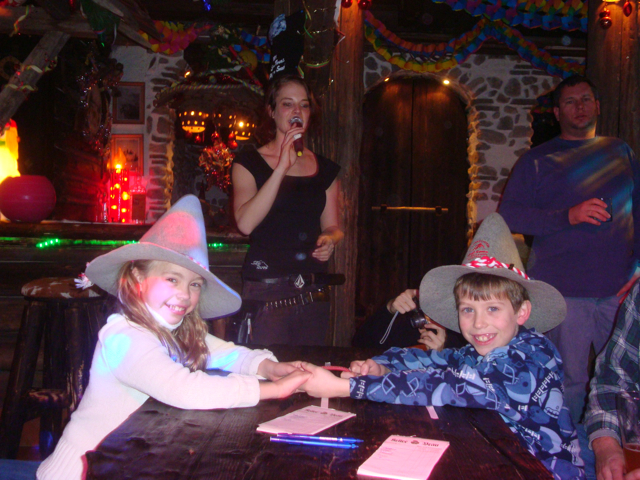 Erin and Brady go head to head for the Lord of the Rings tug of war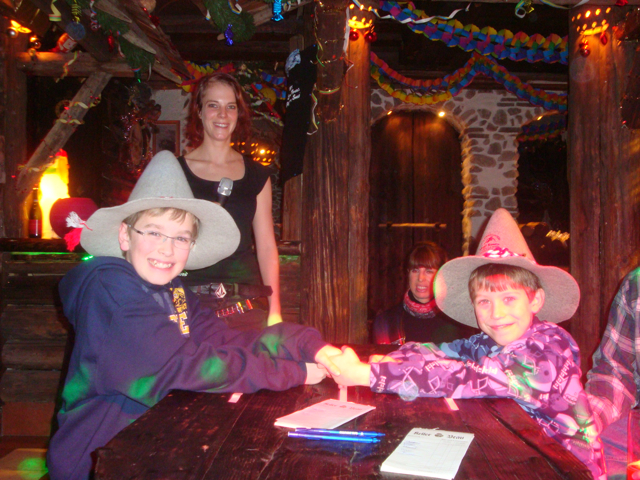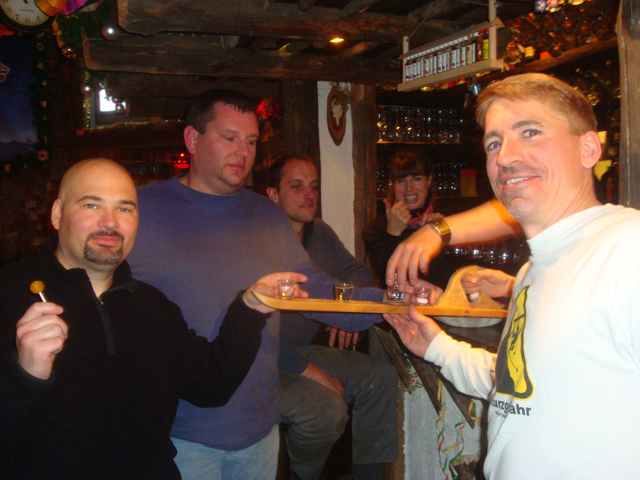 The customary Departure Night shot served on the Ski .... Austrian Schnapps -- Kristana (Seigi's other daughter and bartender) in the background