Kruger National Park, South Africa - August 13-18, 2011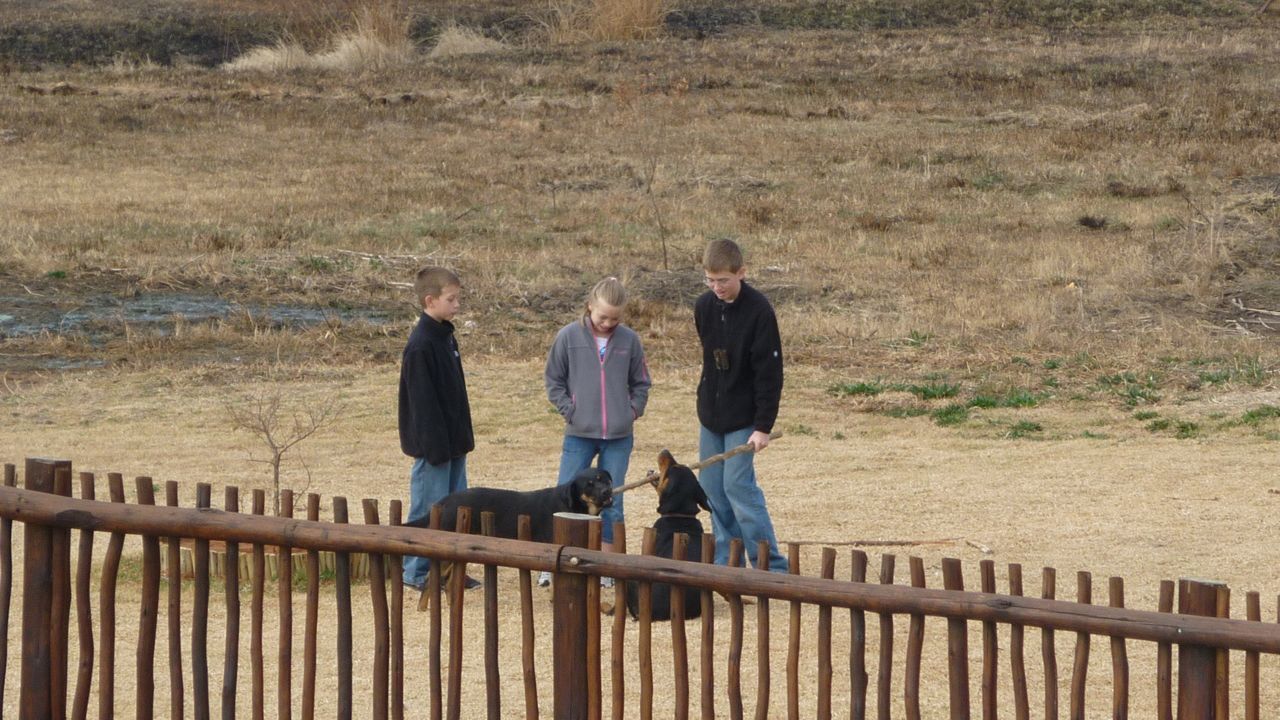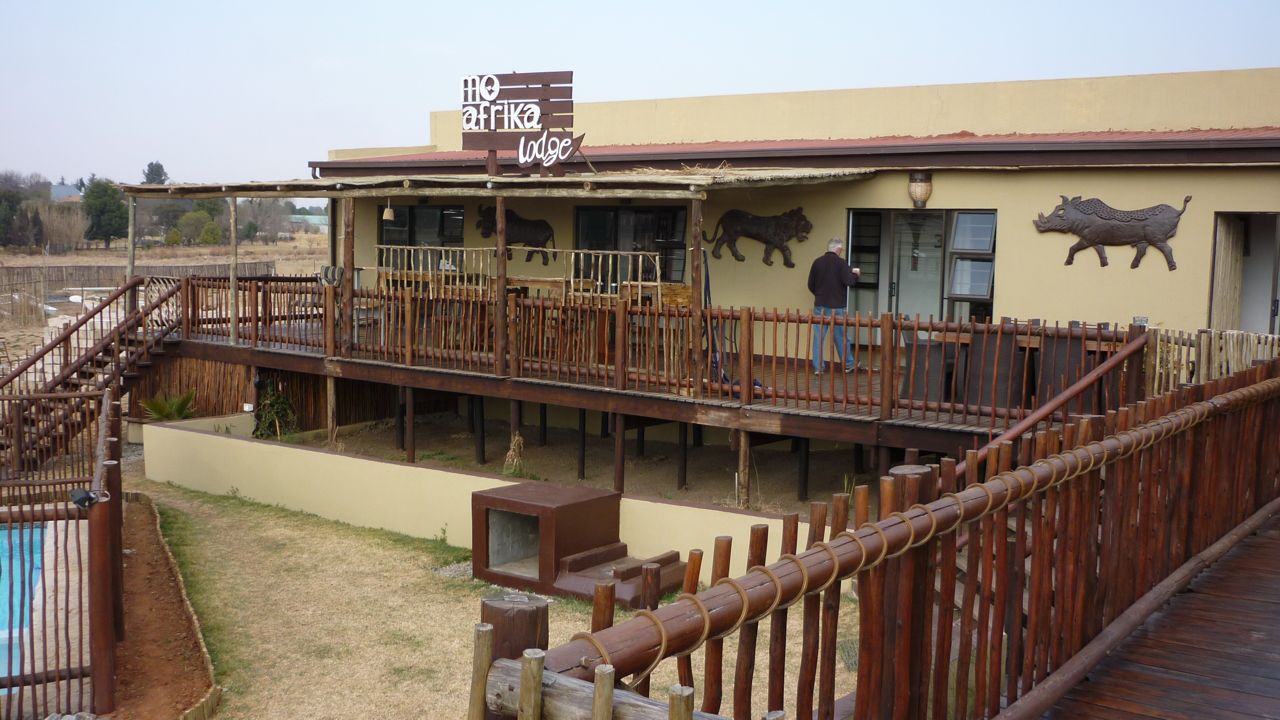 MoAfrica Lodge, Johannesburg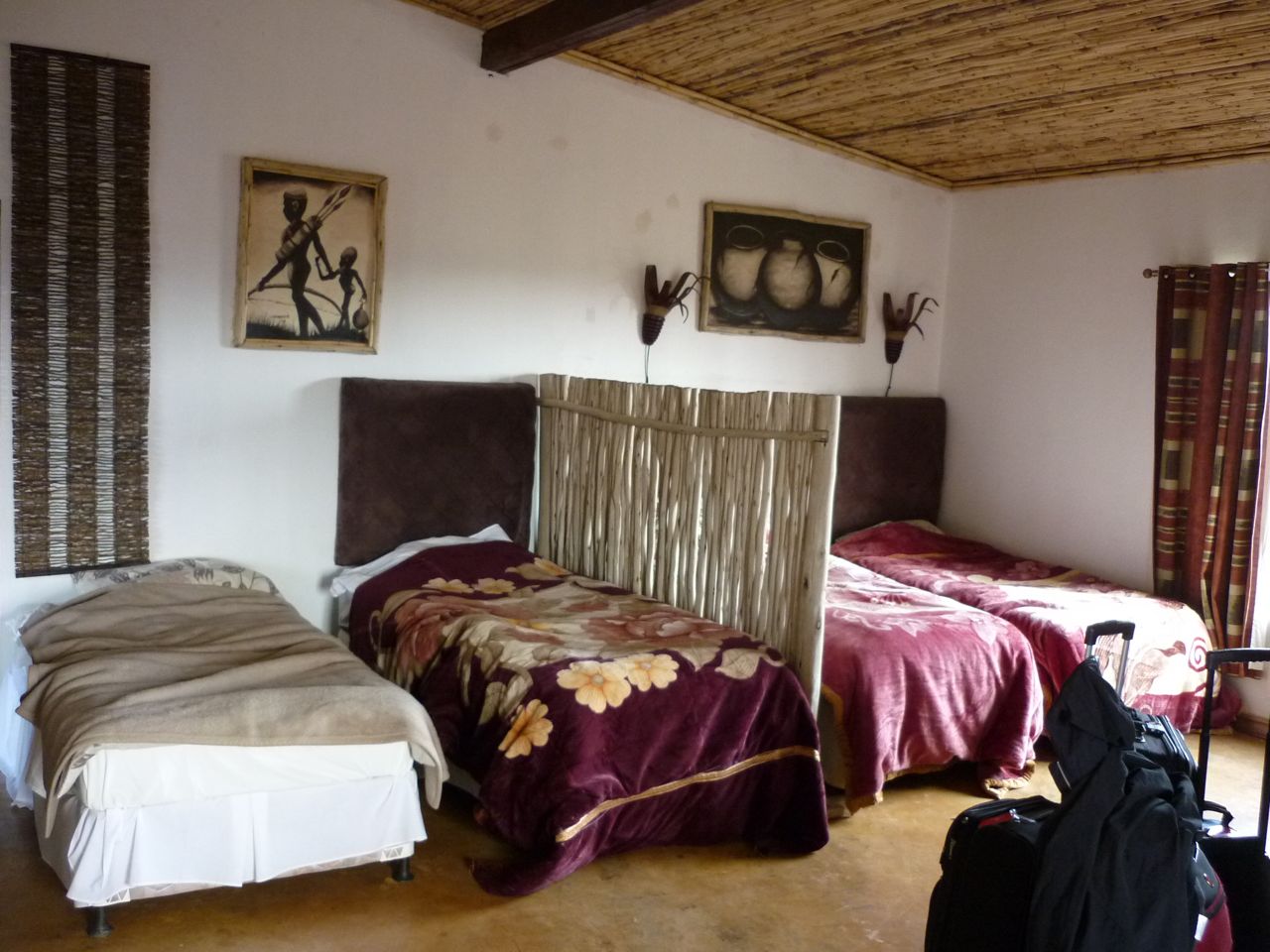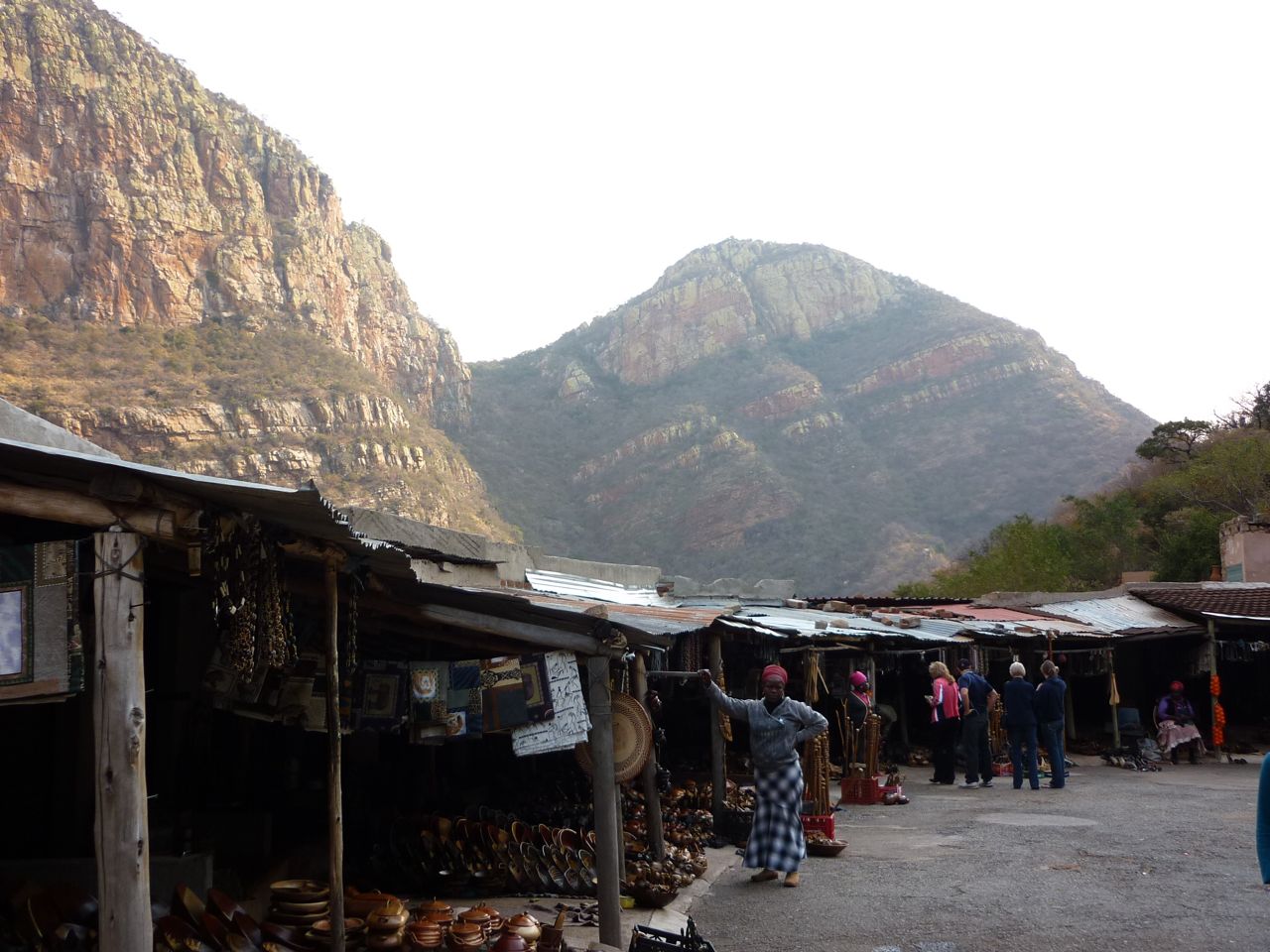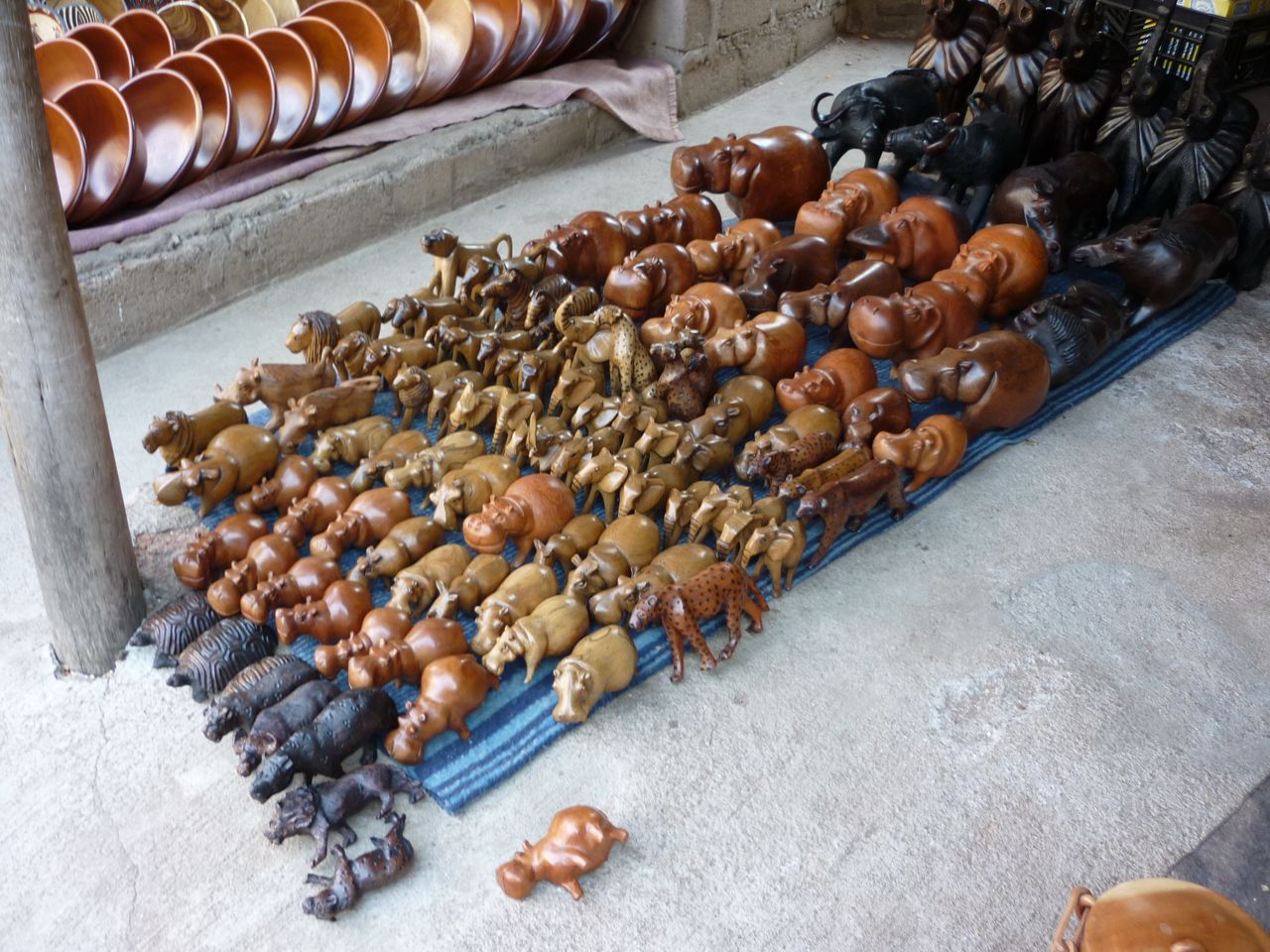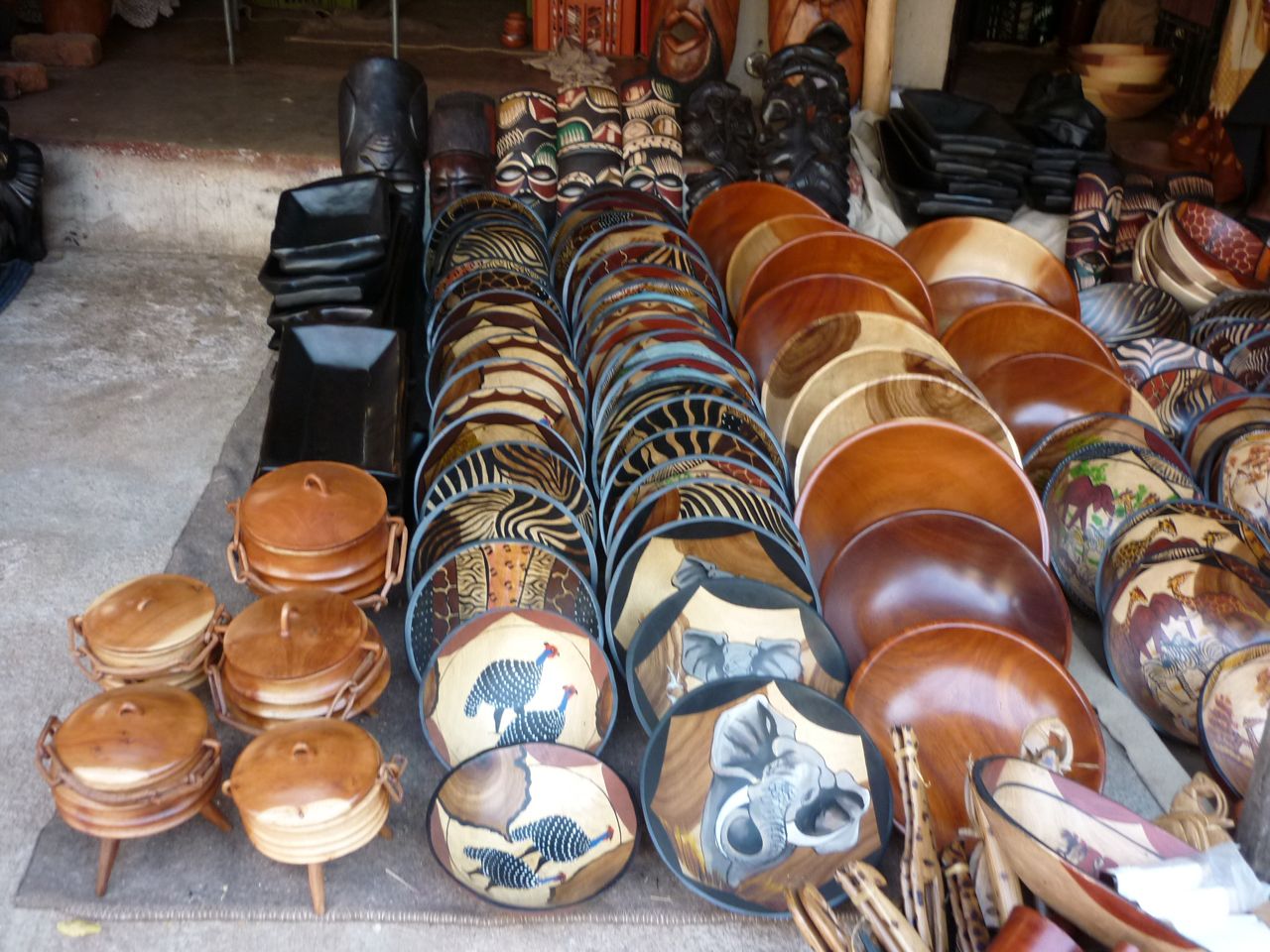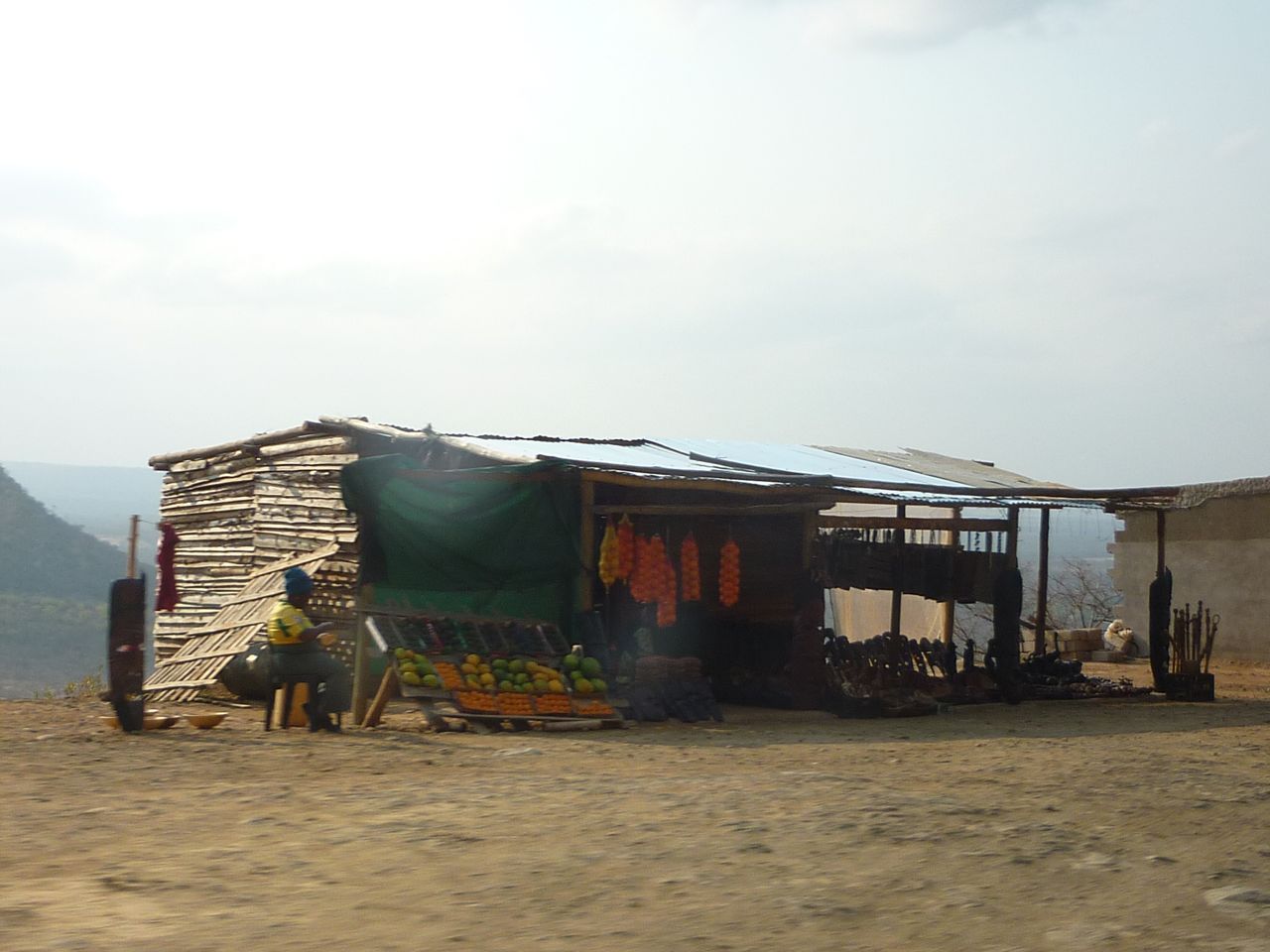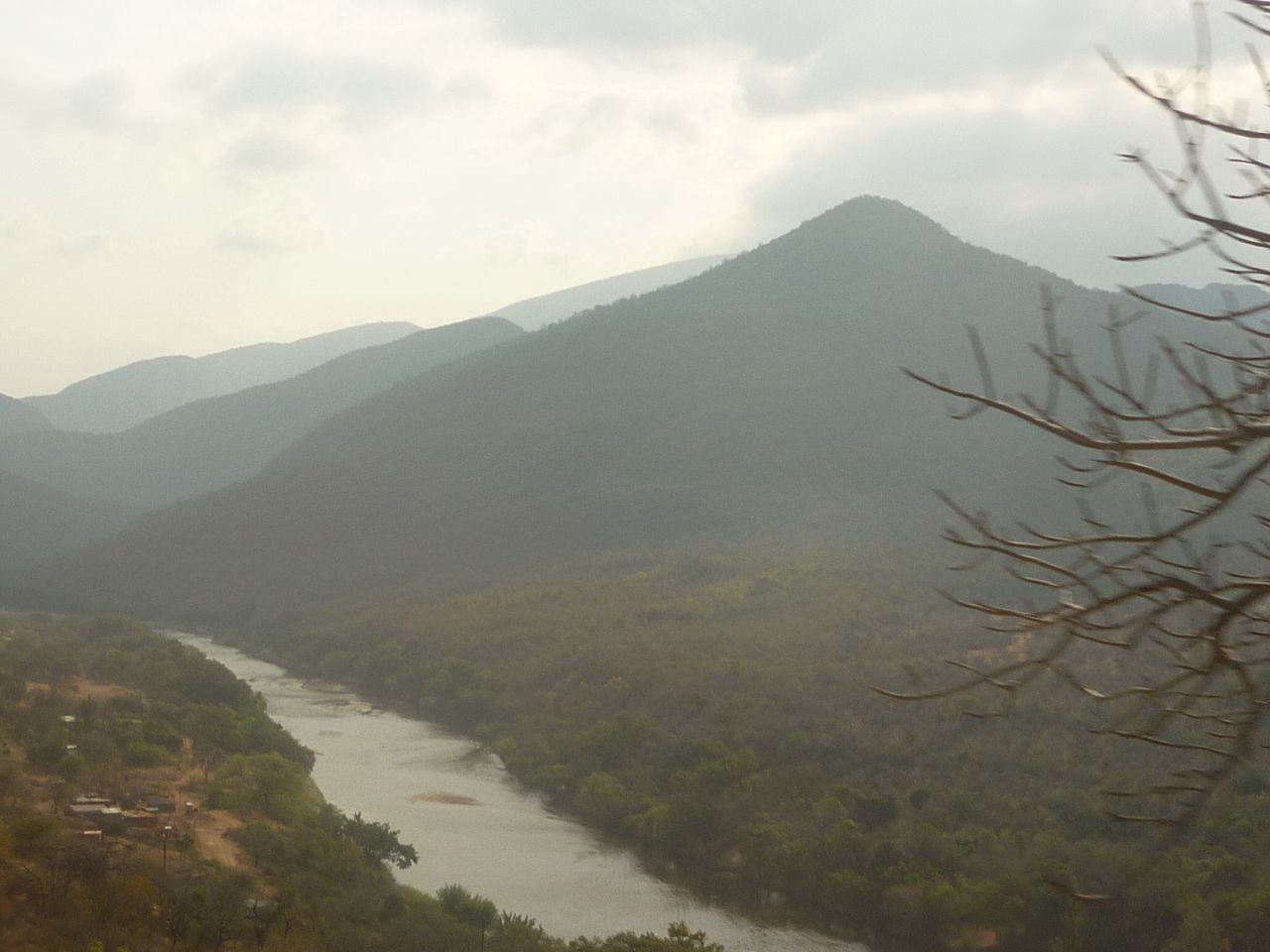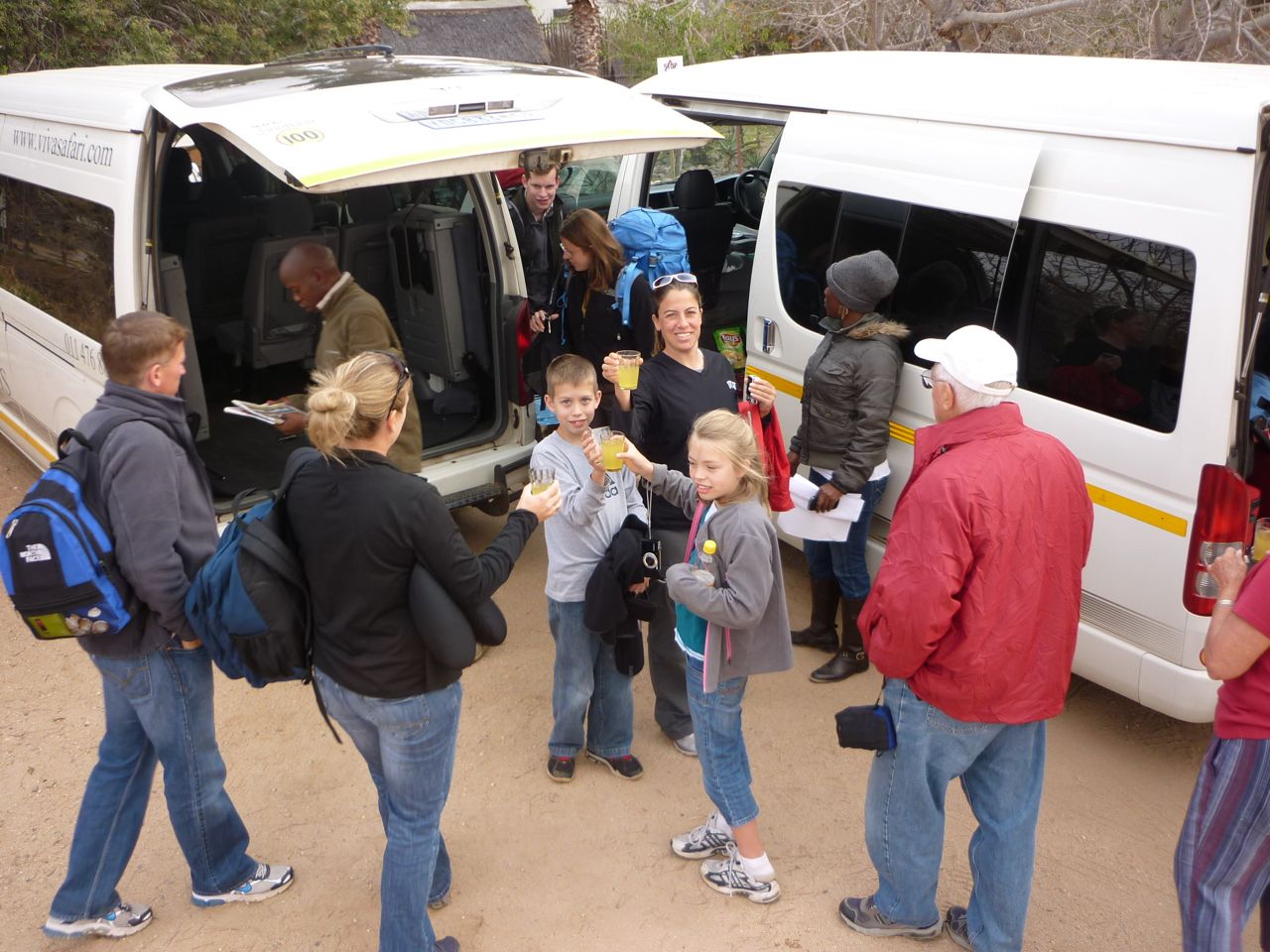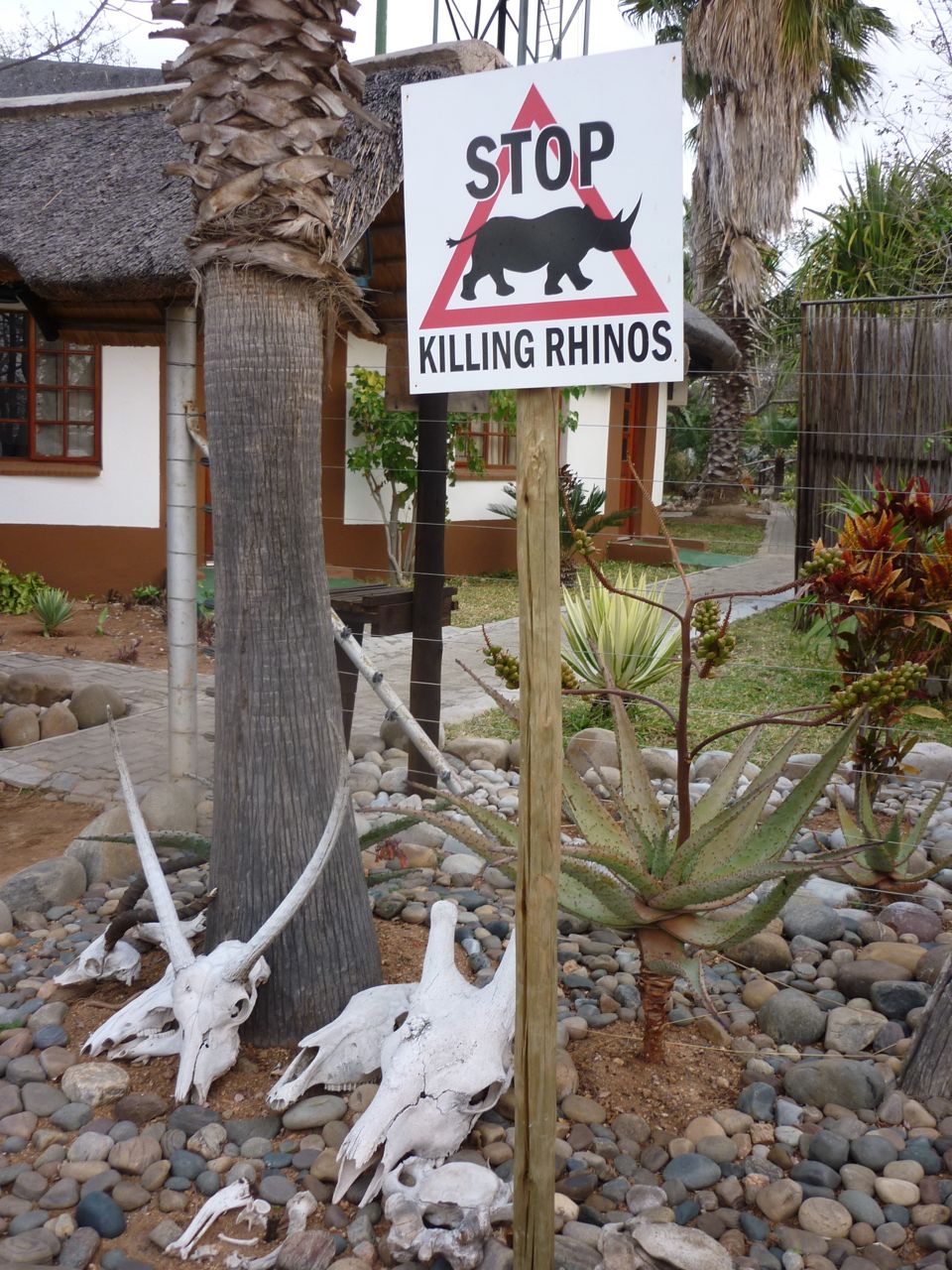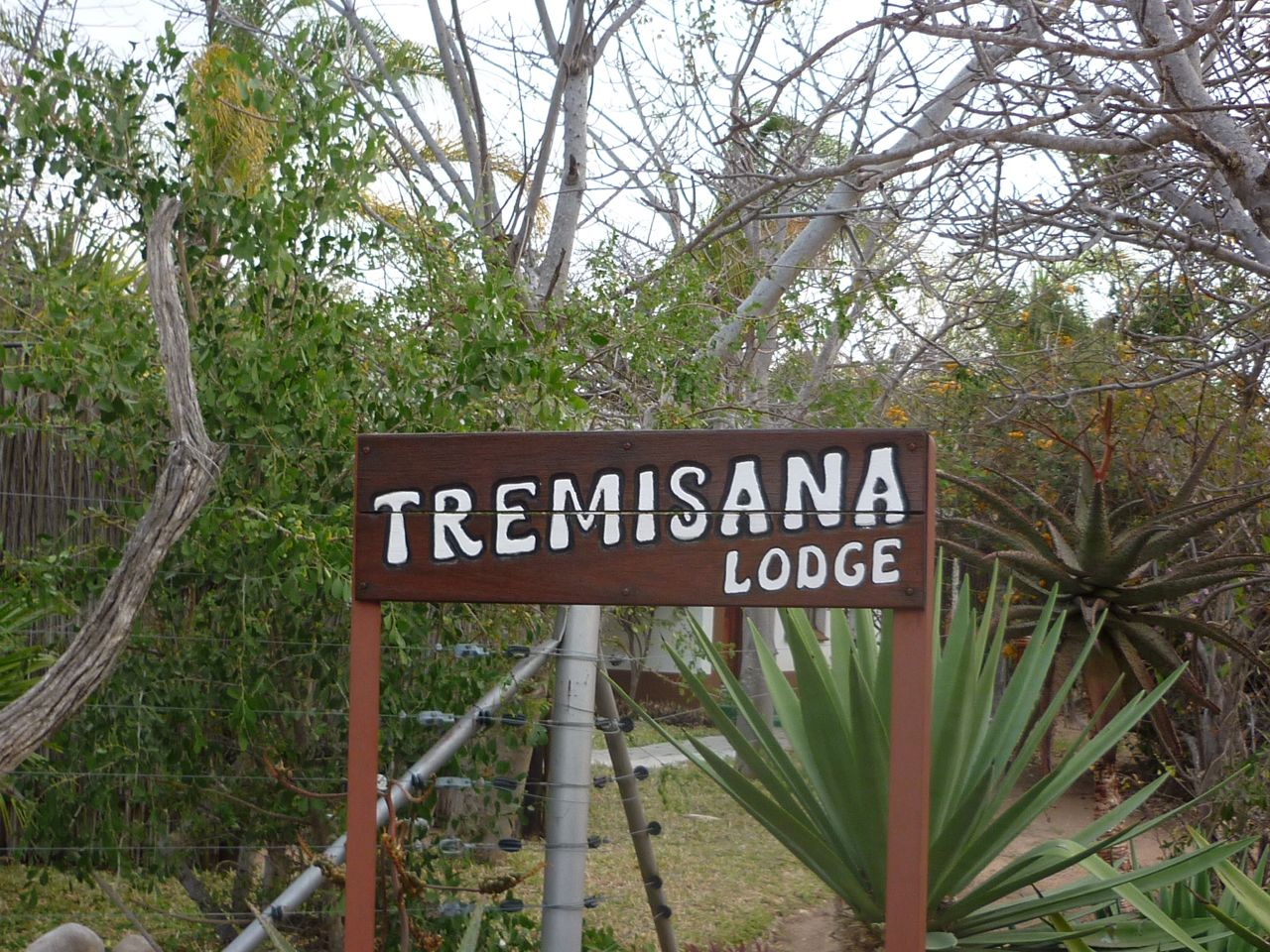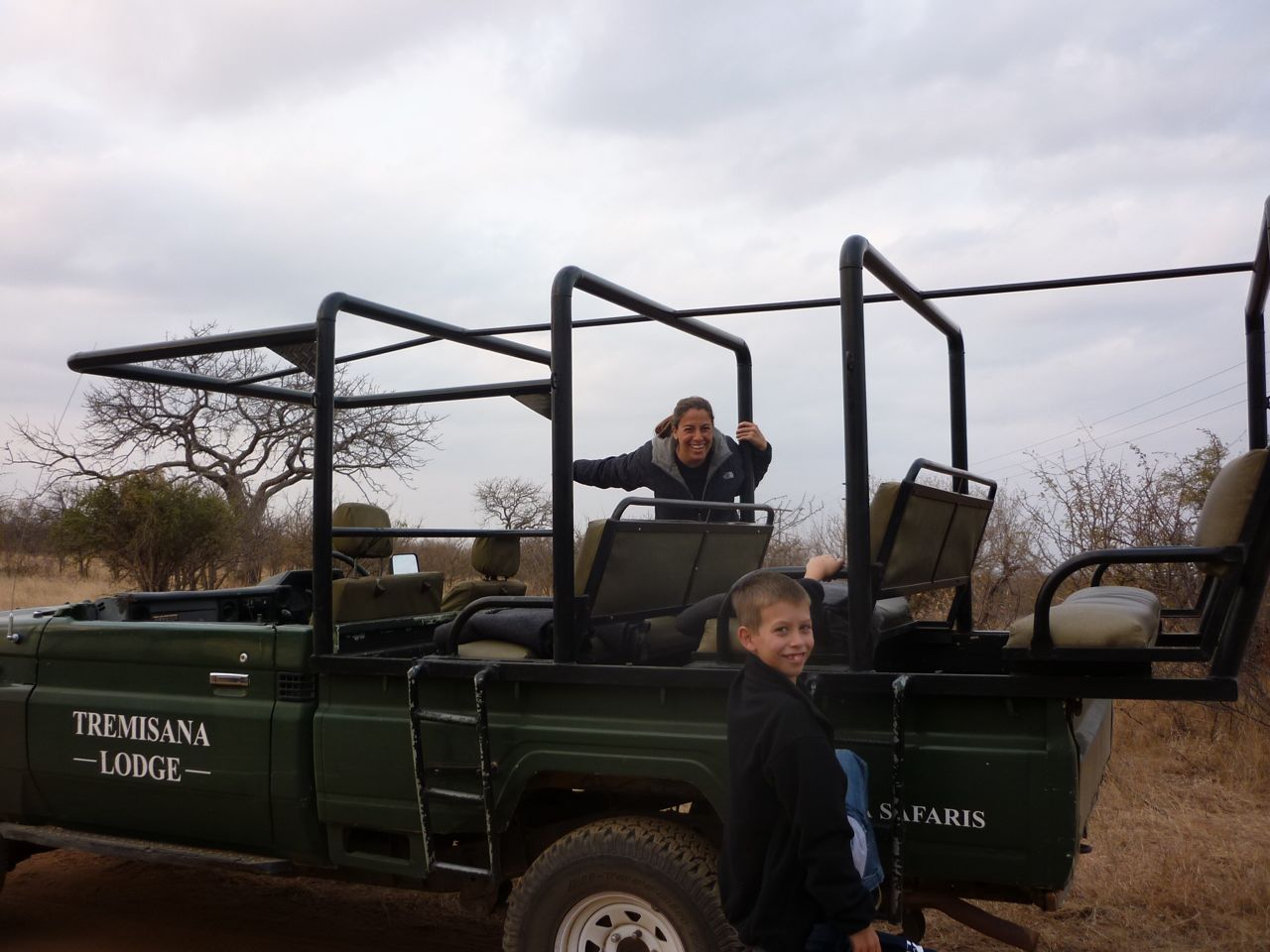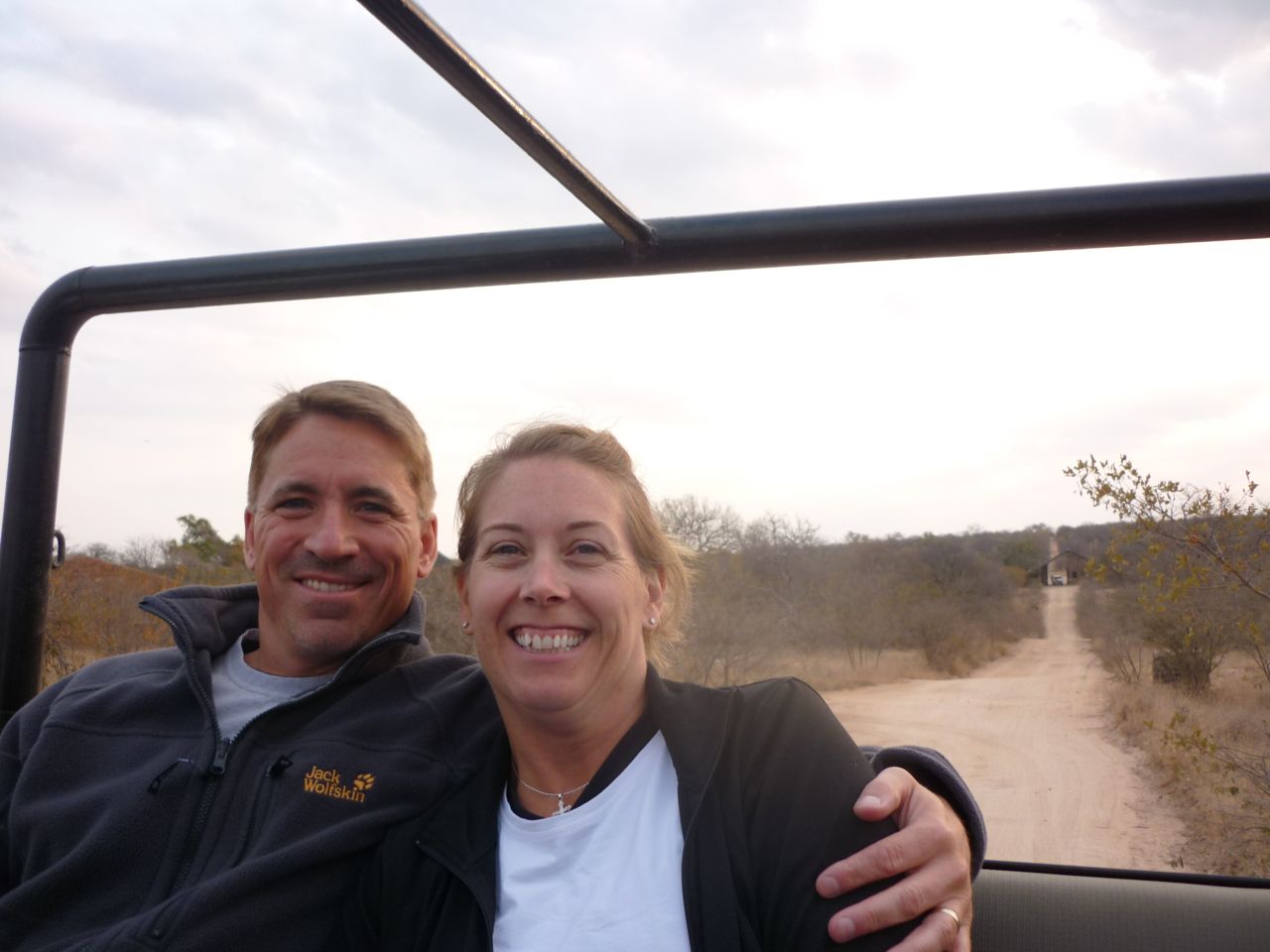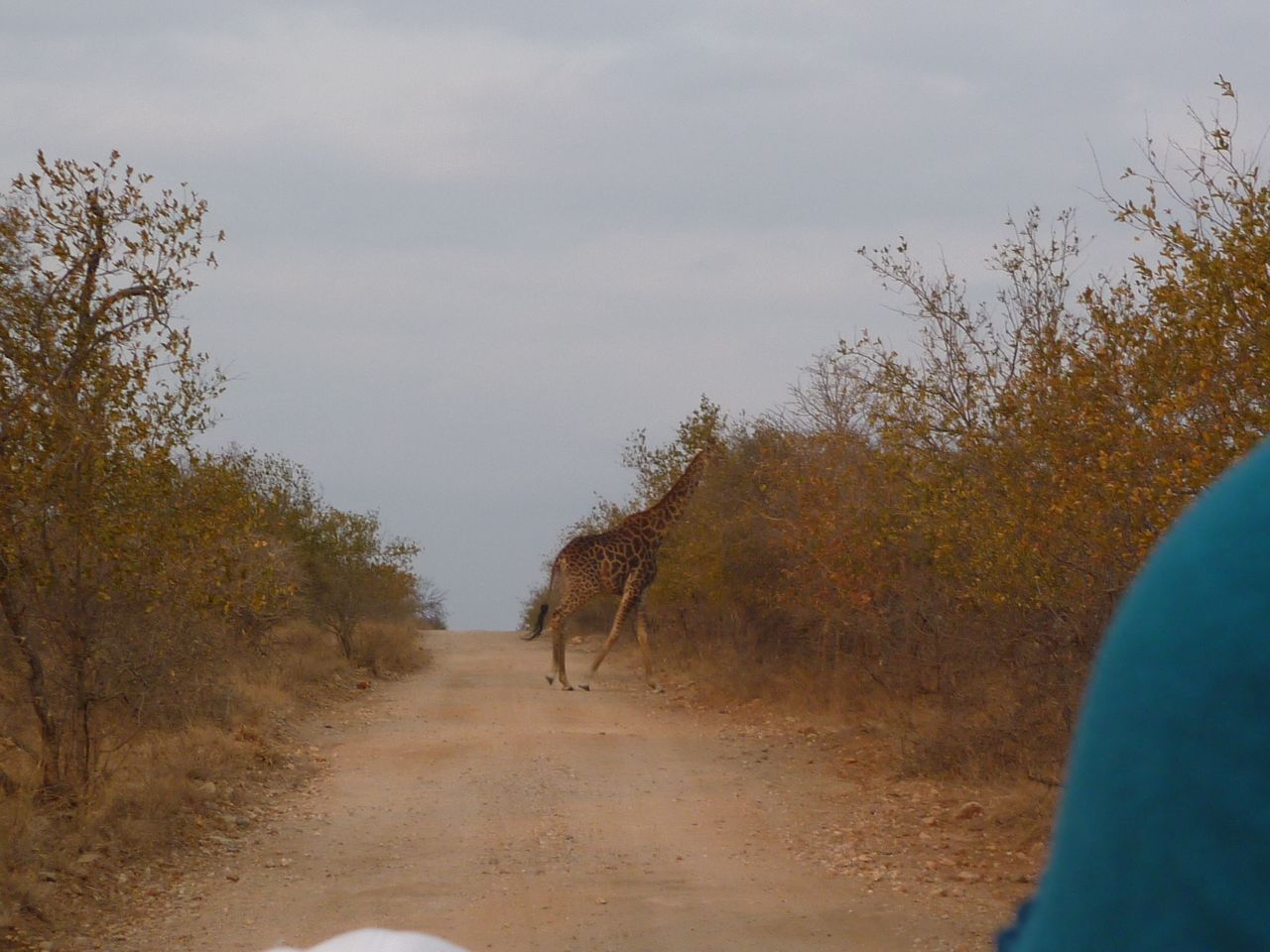 Saw our first Giraffes 5 minutes after leaving camp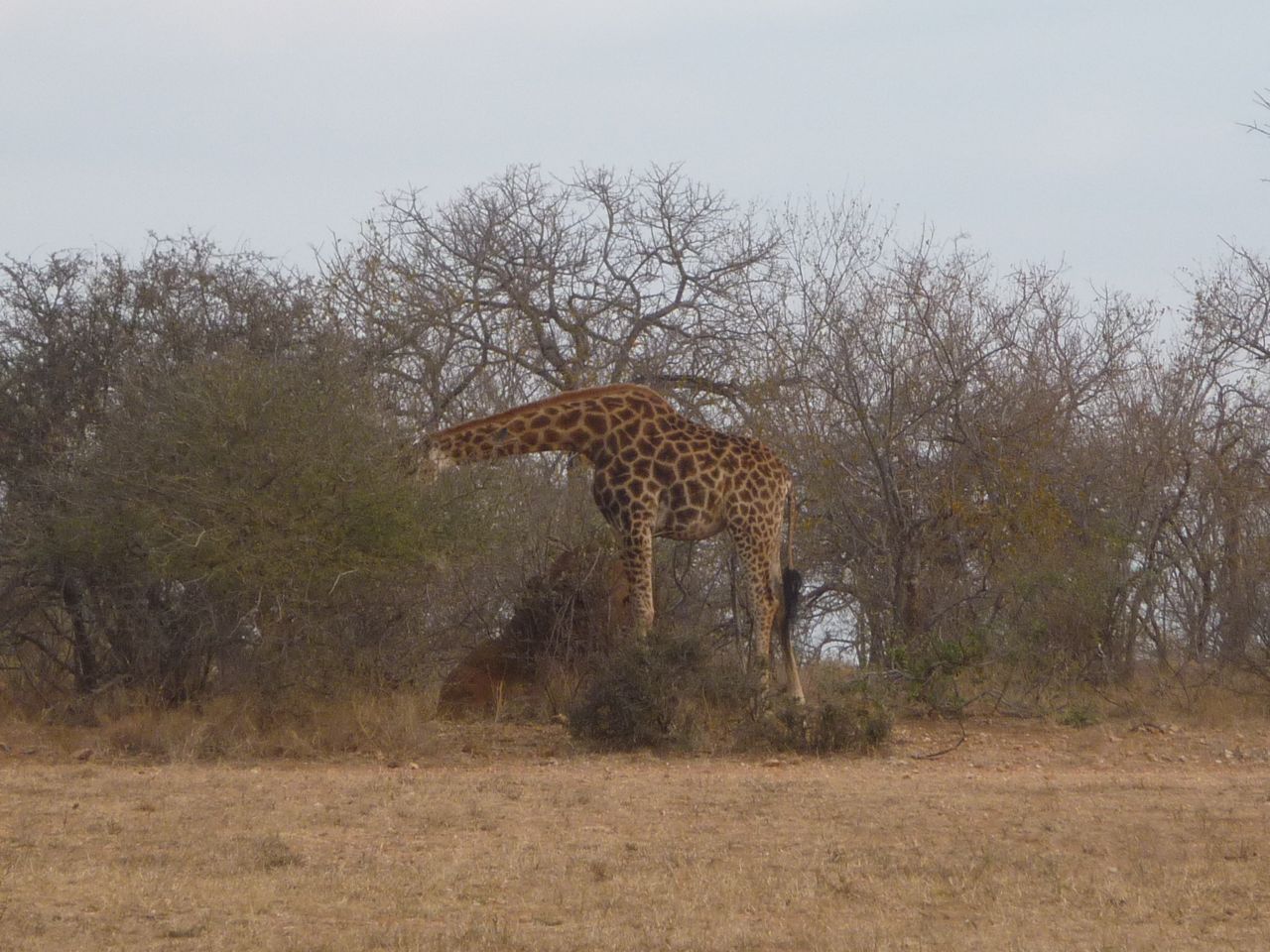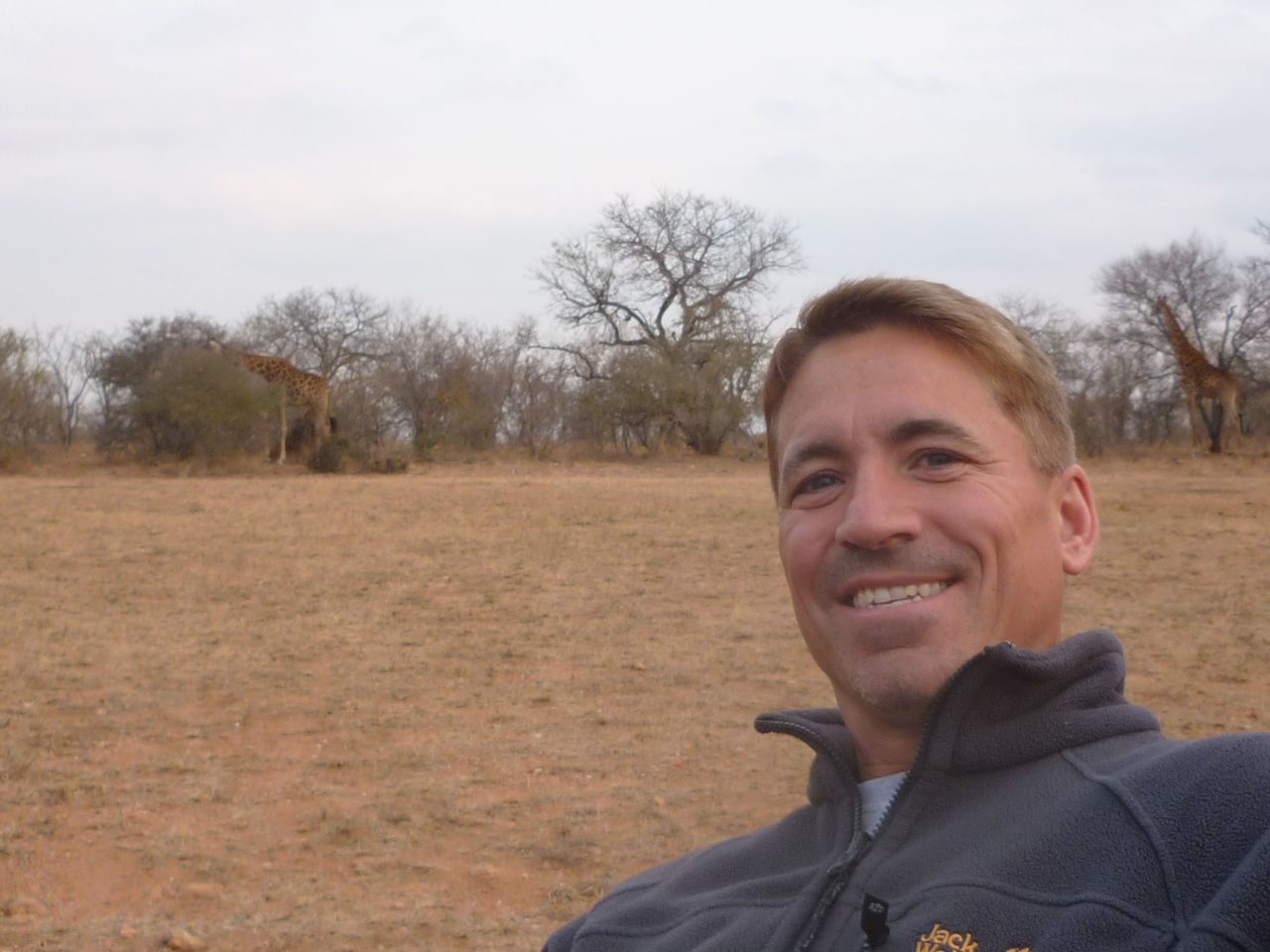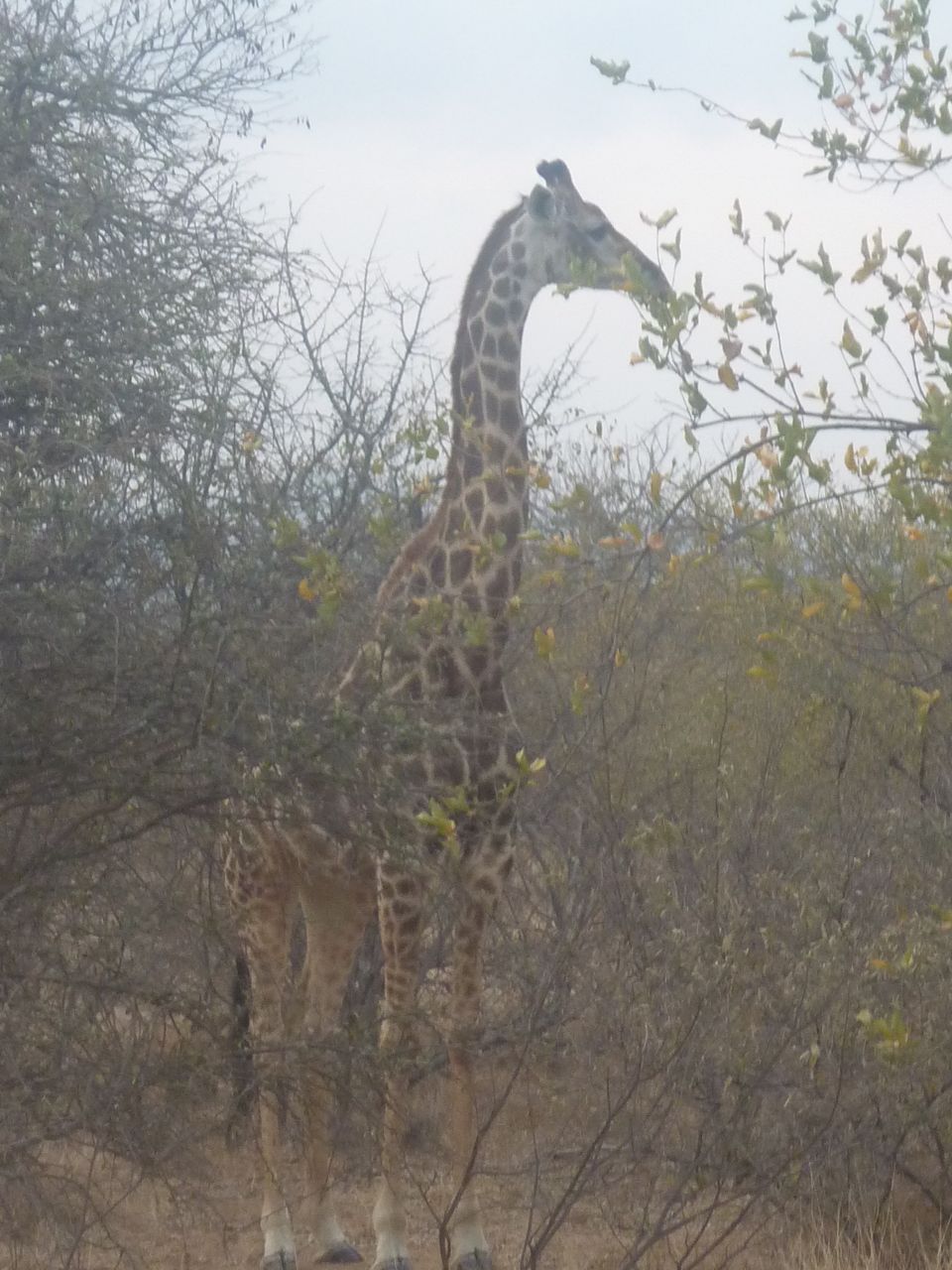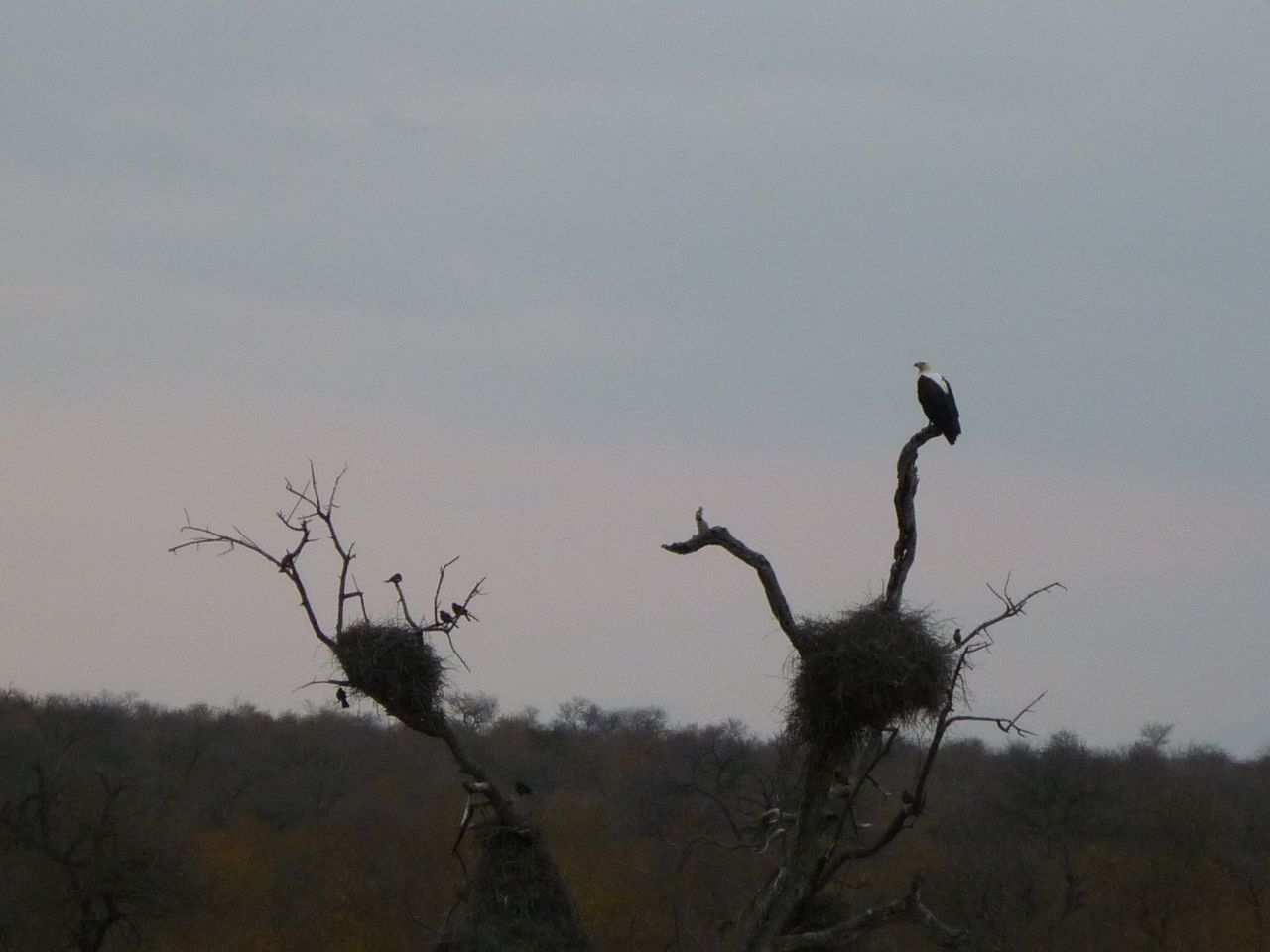 African Fish Eagle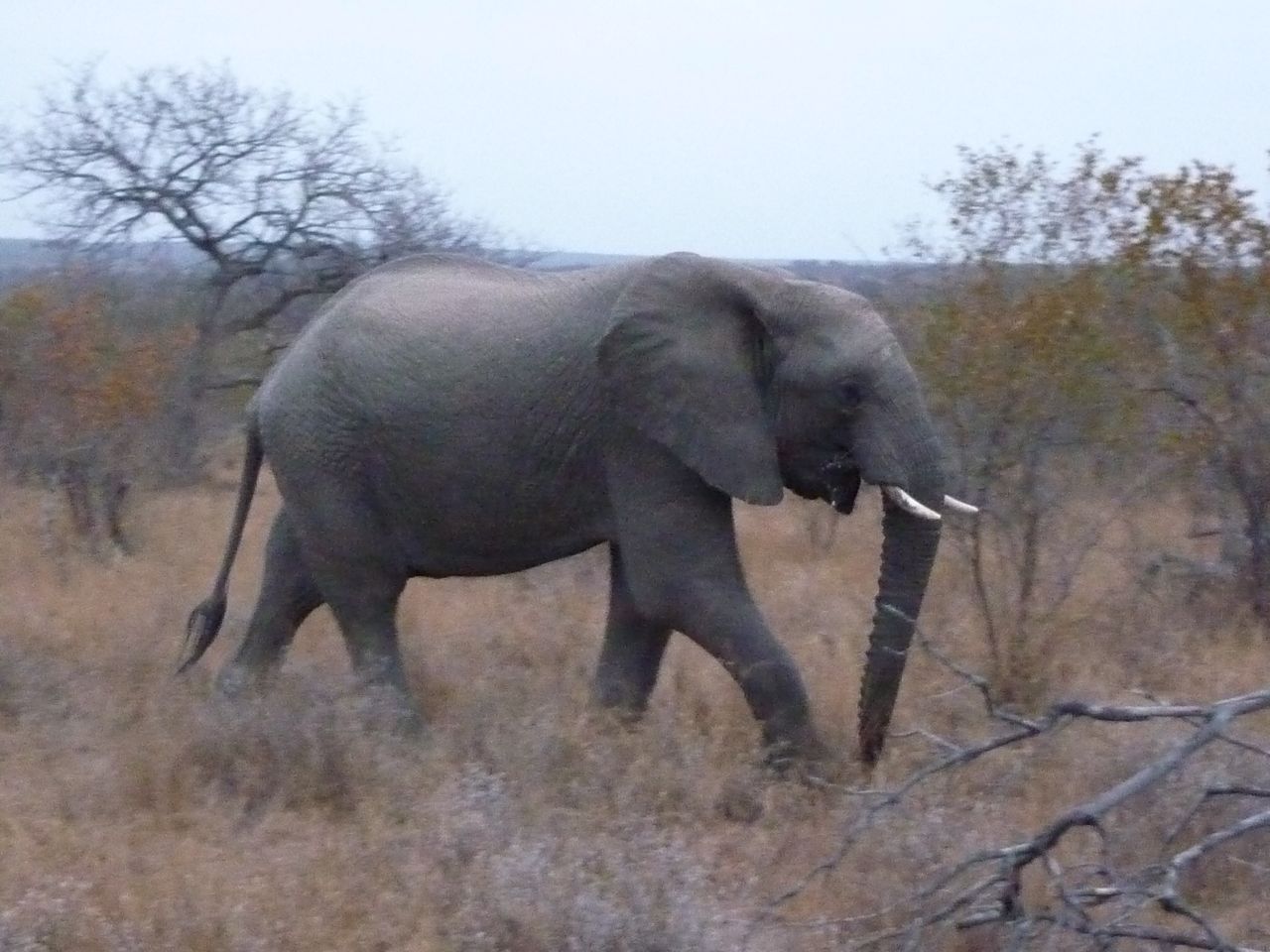 The Elephants would walk right by our Jeep and keep an eye on us ....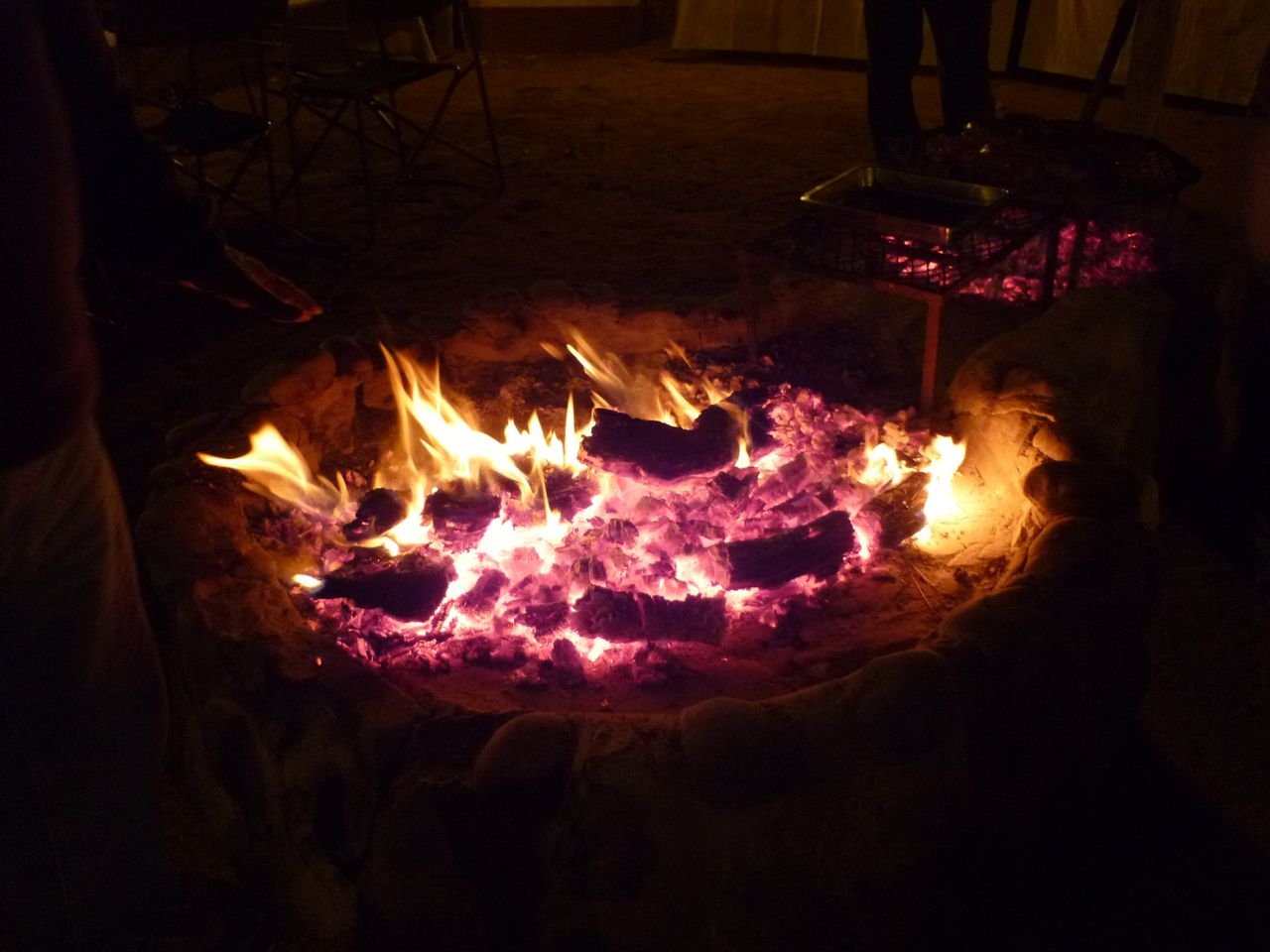 The "Bomo" where we'd eat our dinner each night under the stars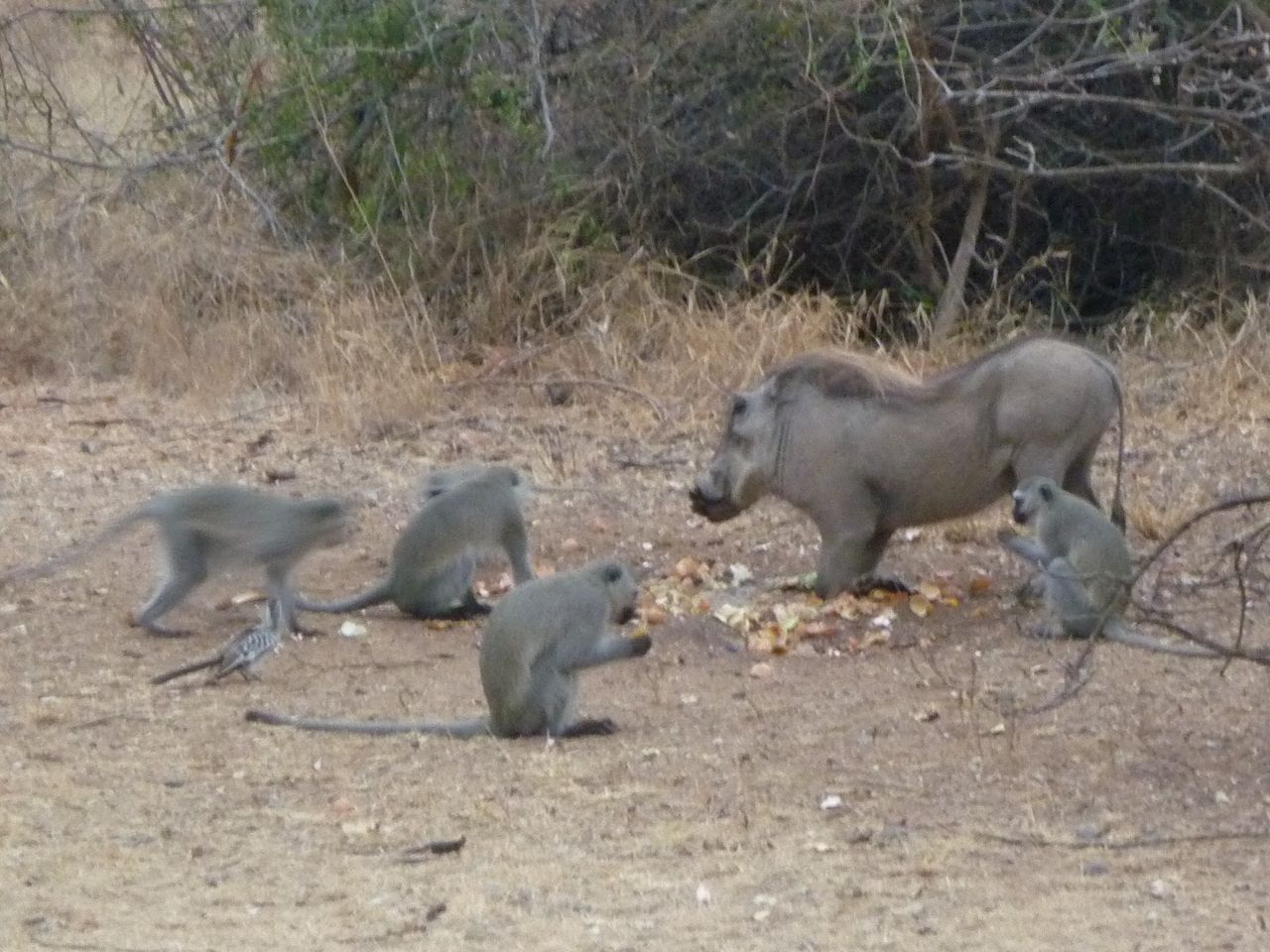 View from our Breakfast gazebo -- Pumba (Warthog) and Spider Monkeys would eat fruit each morning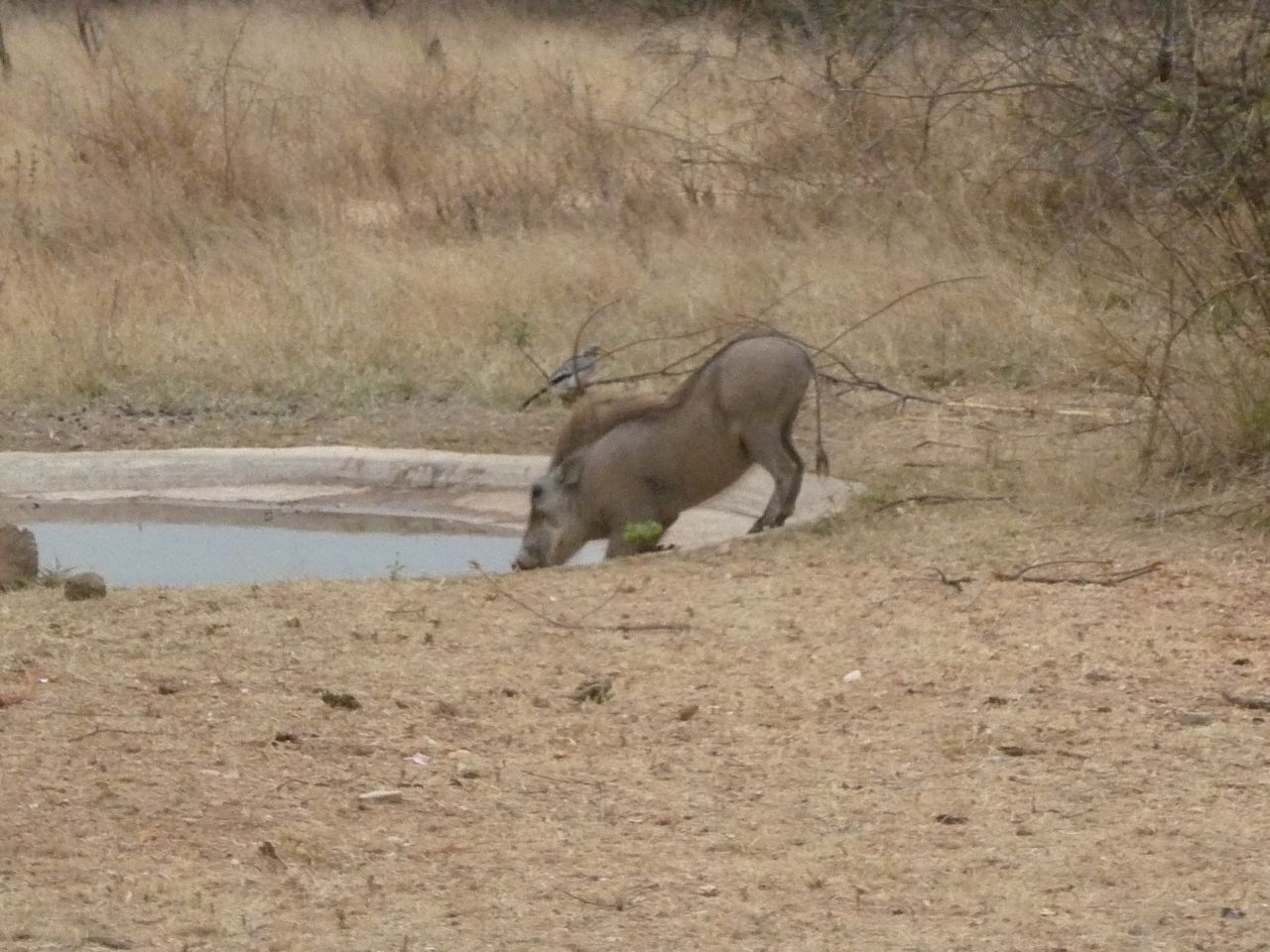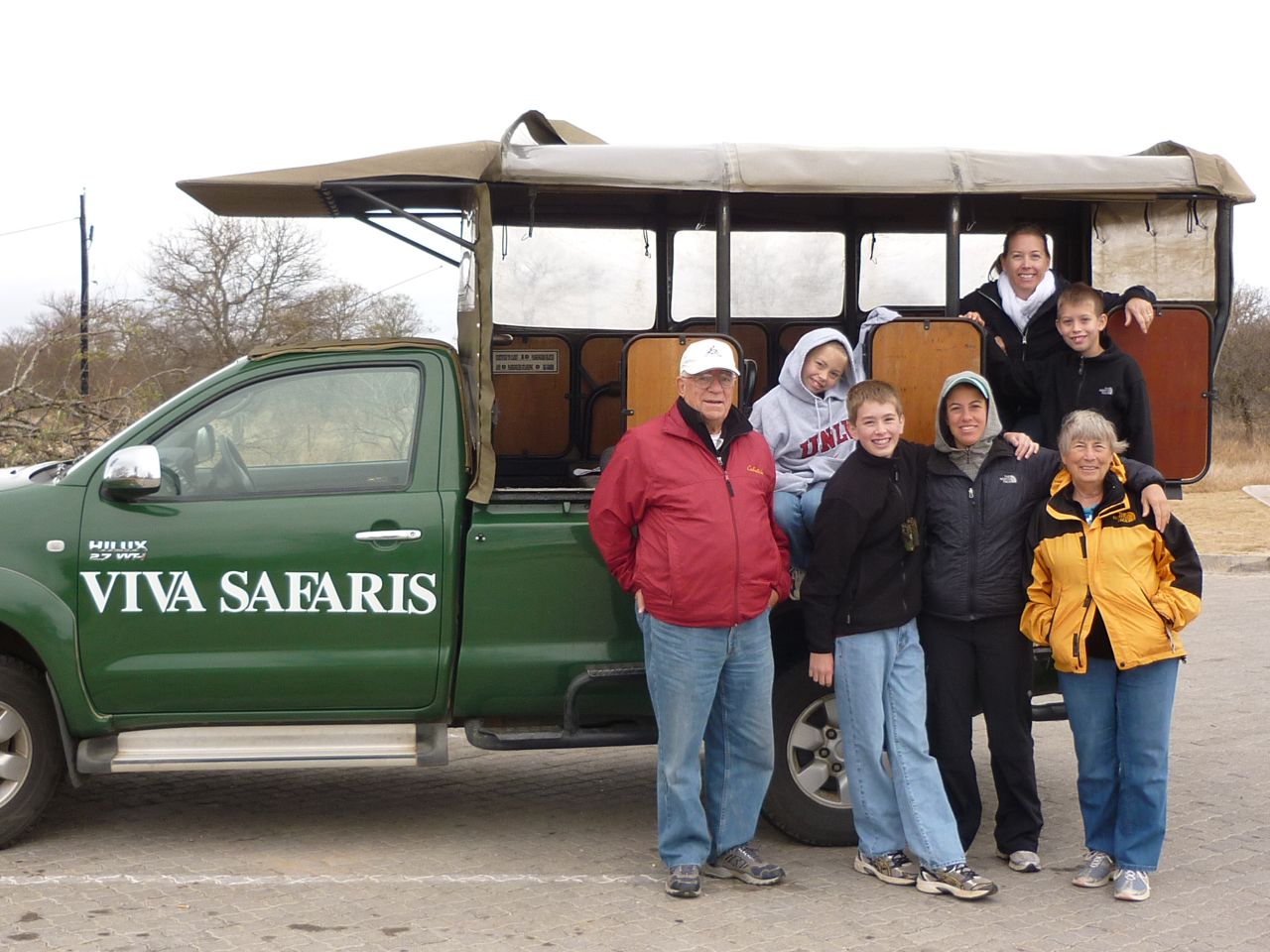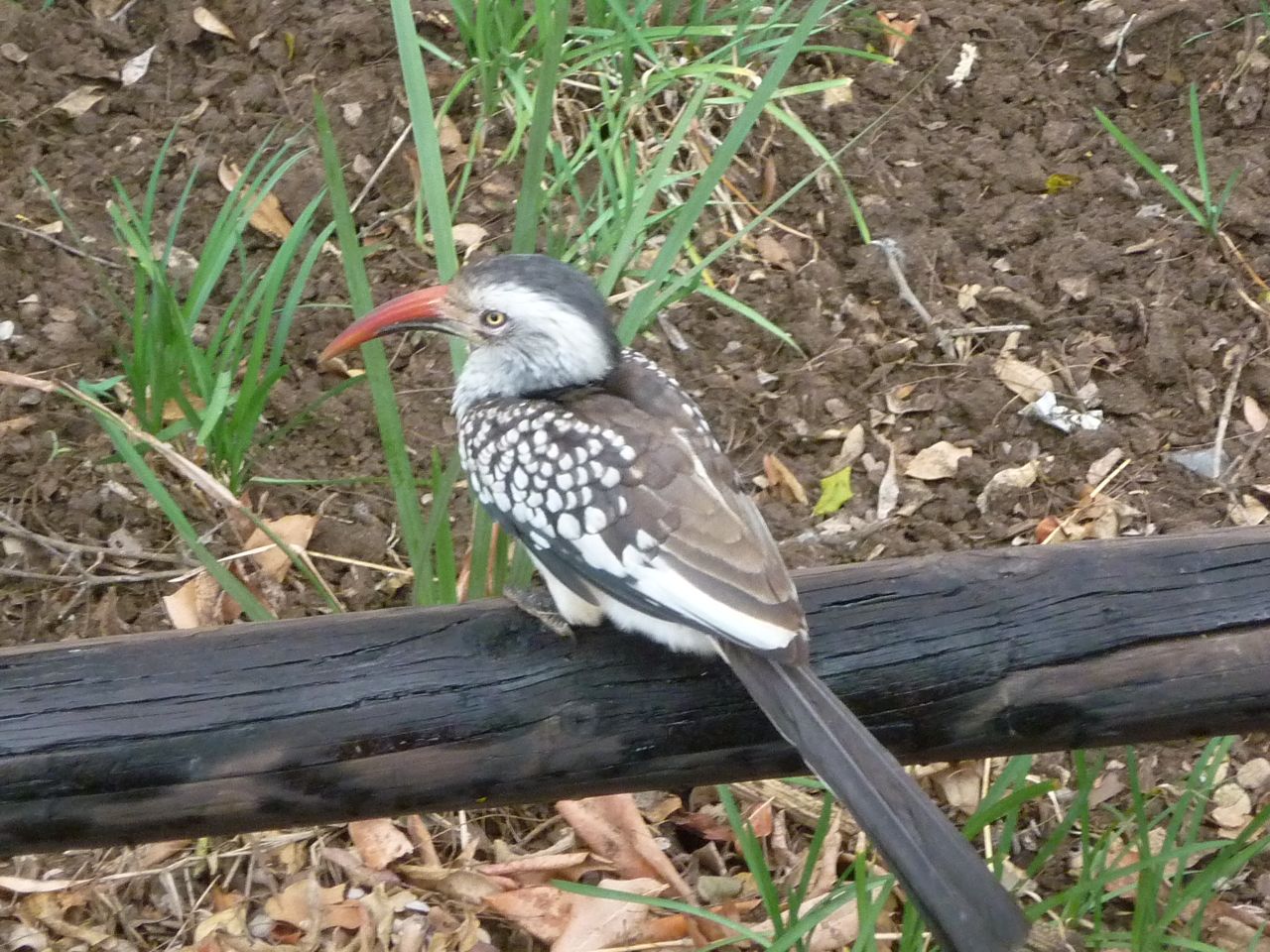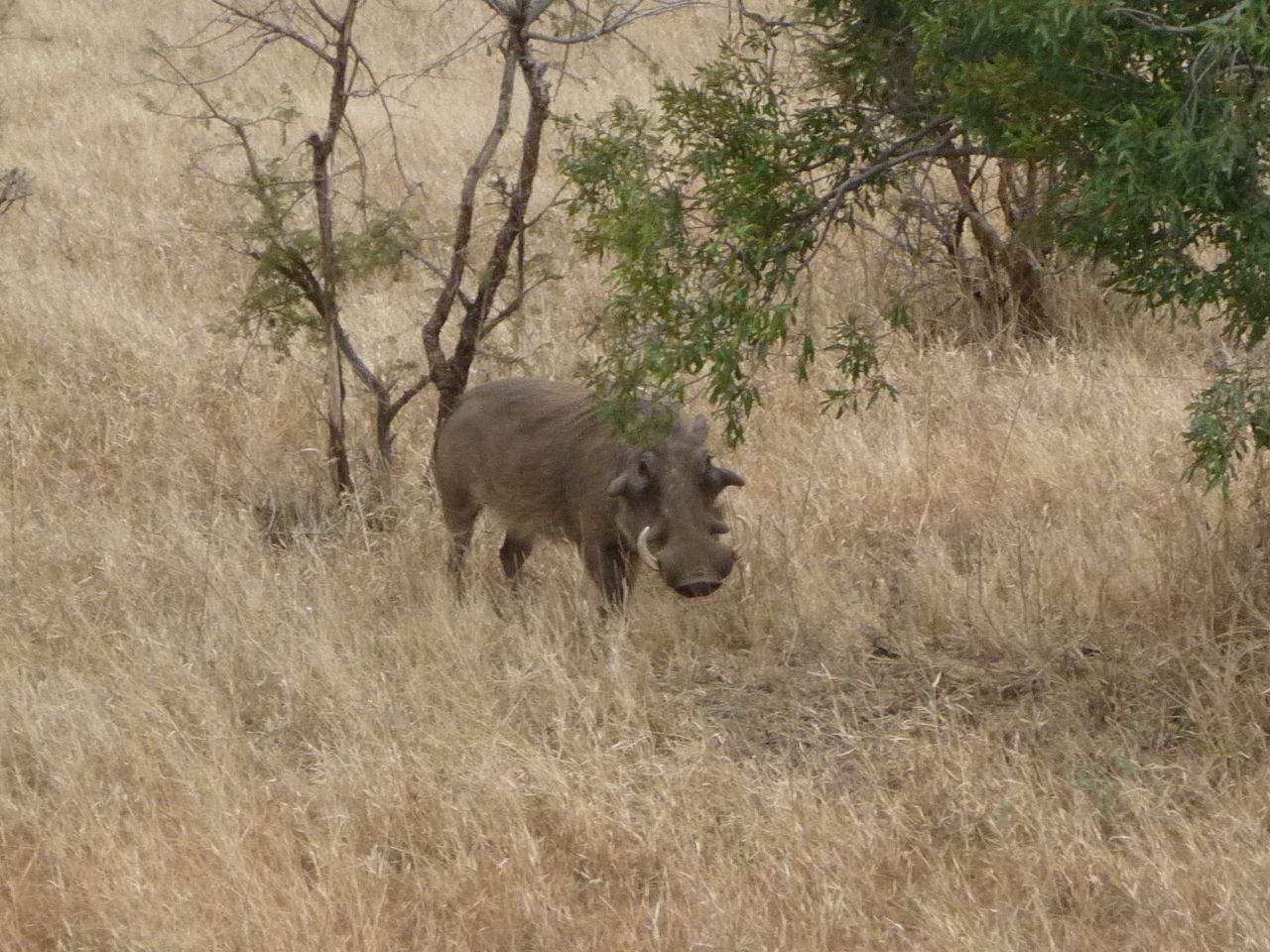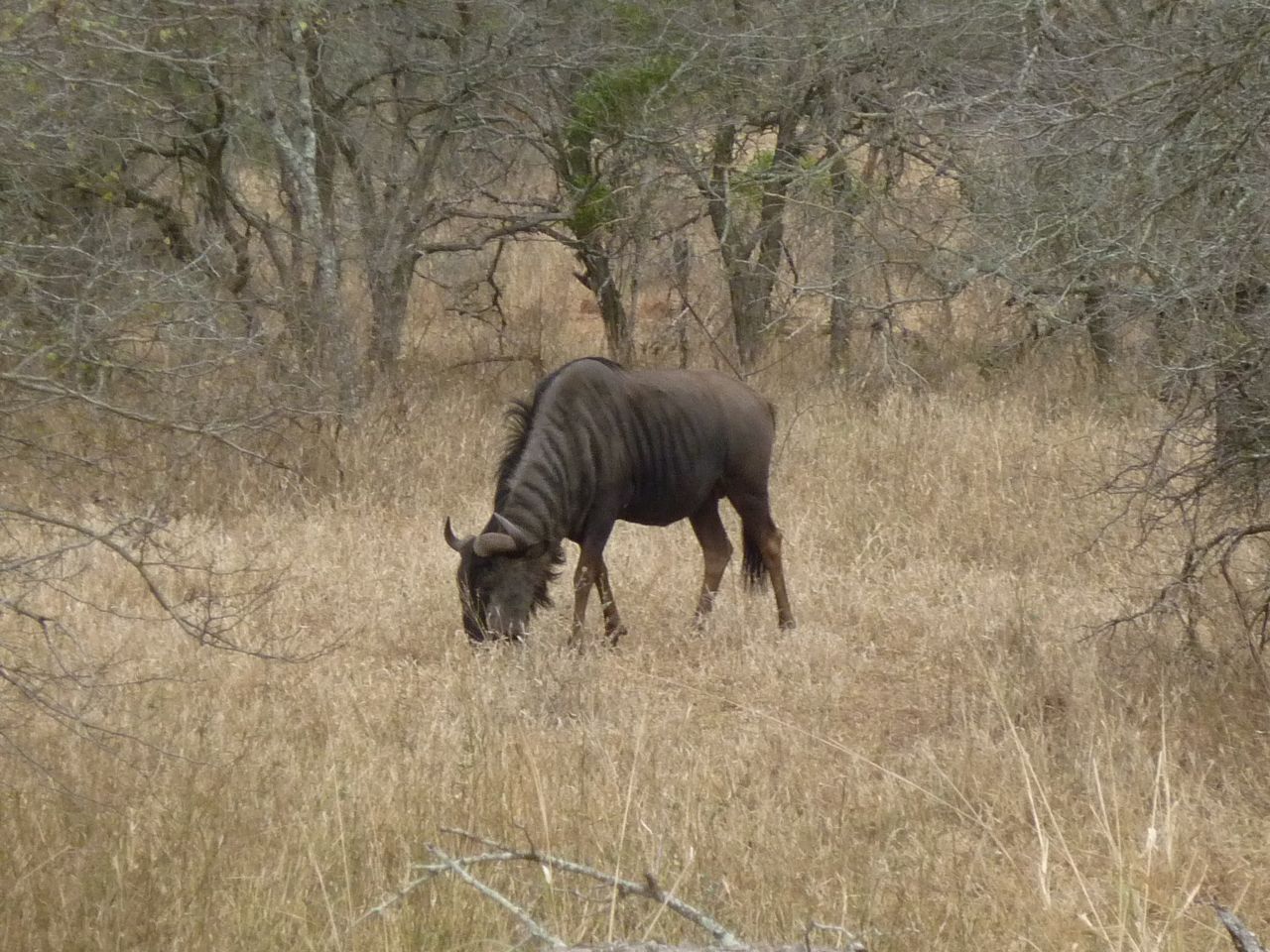 Blue WildeBeest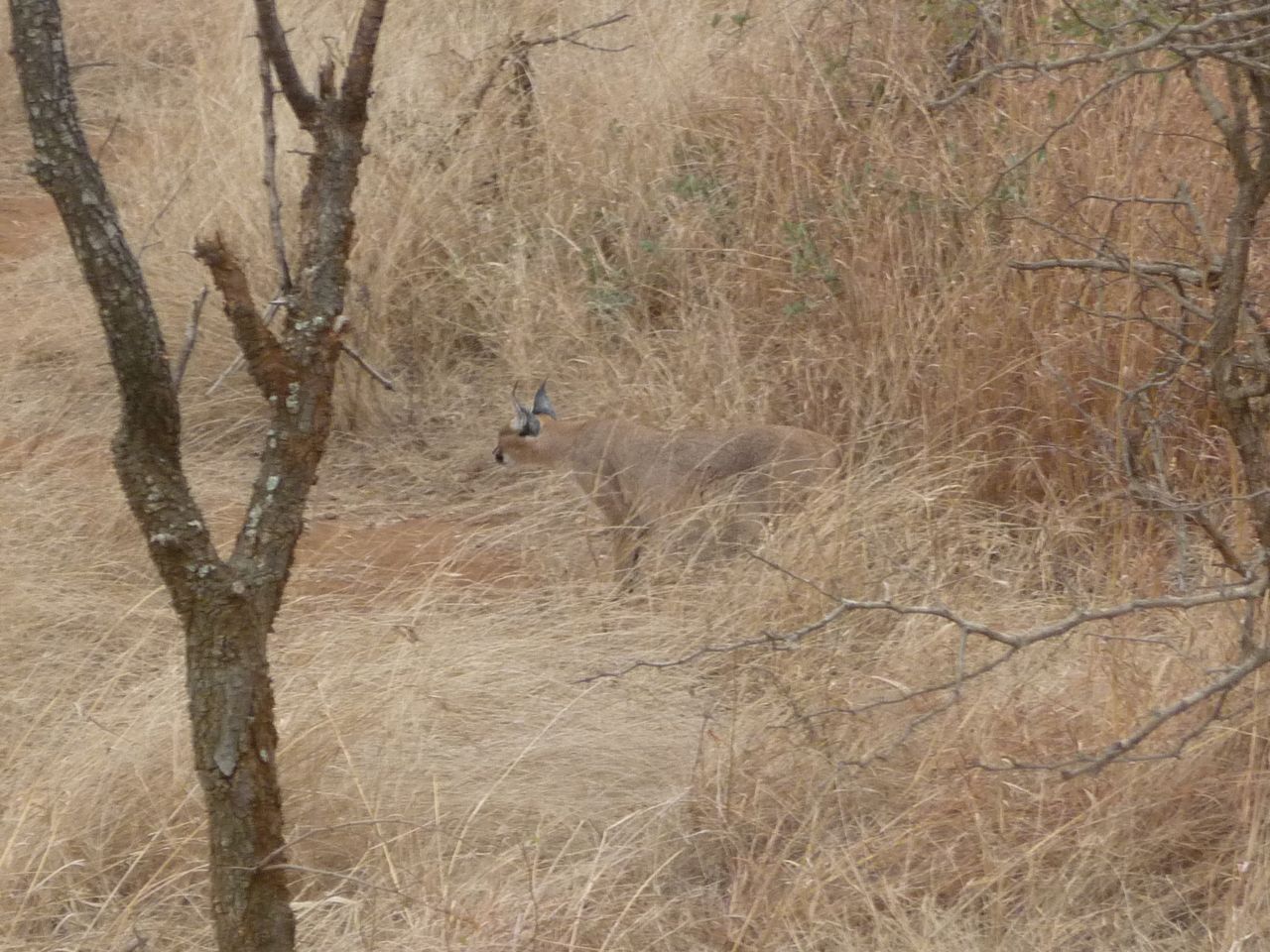 Rare sighting of a Caracal (cat)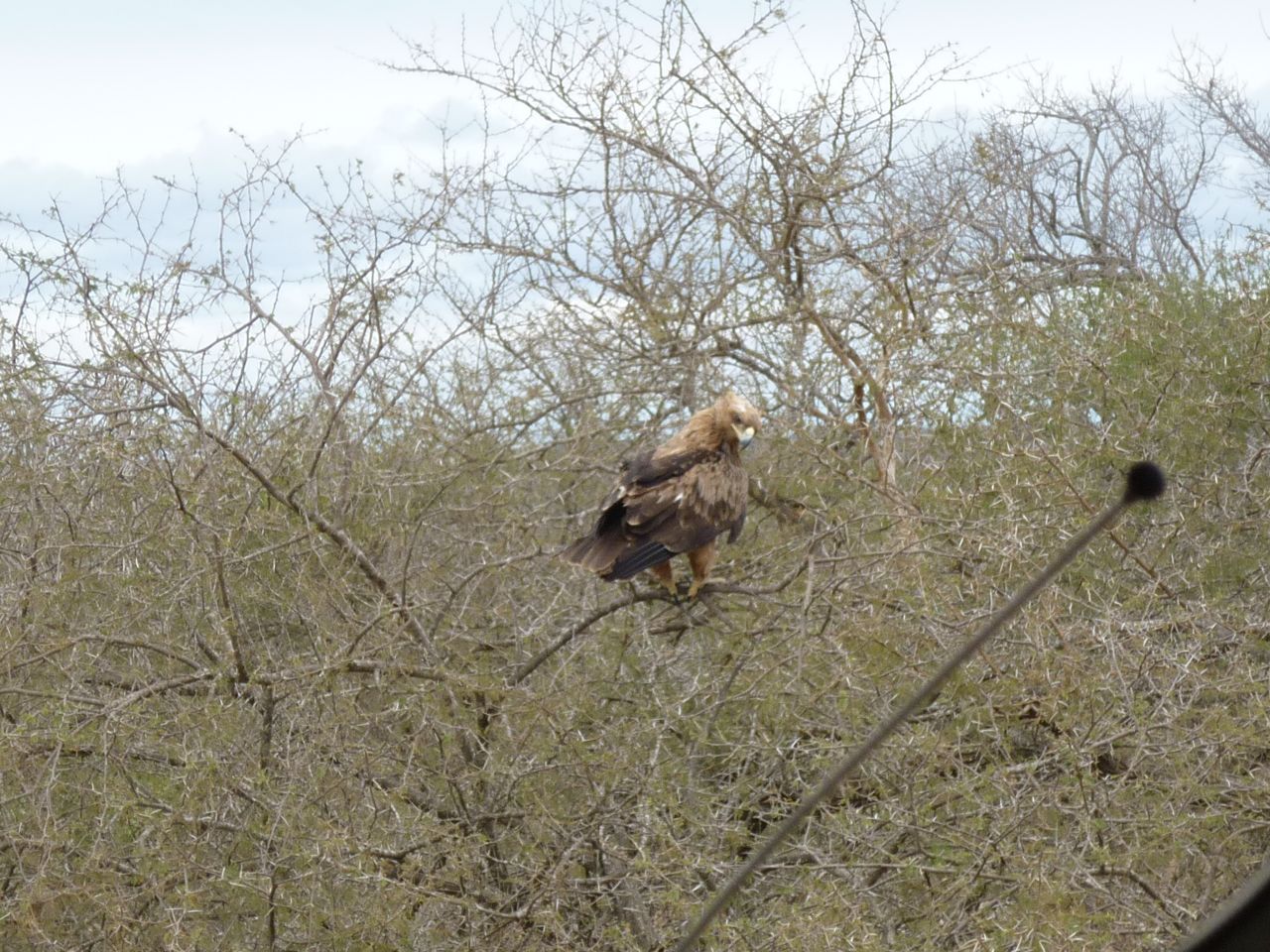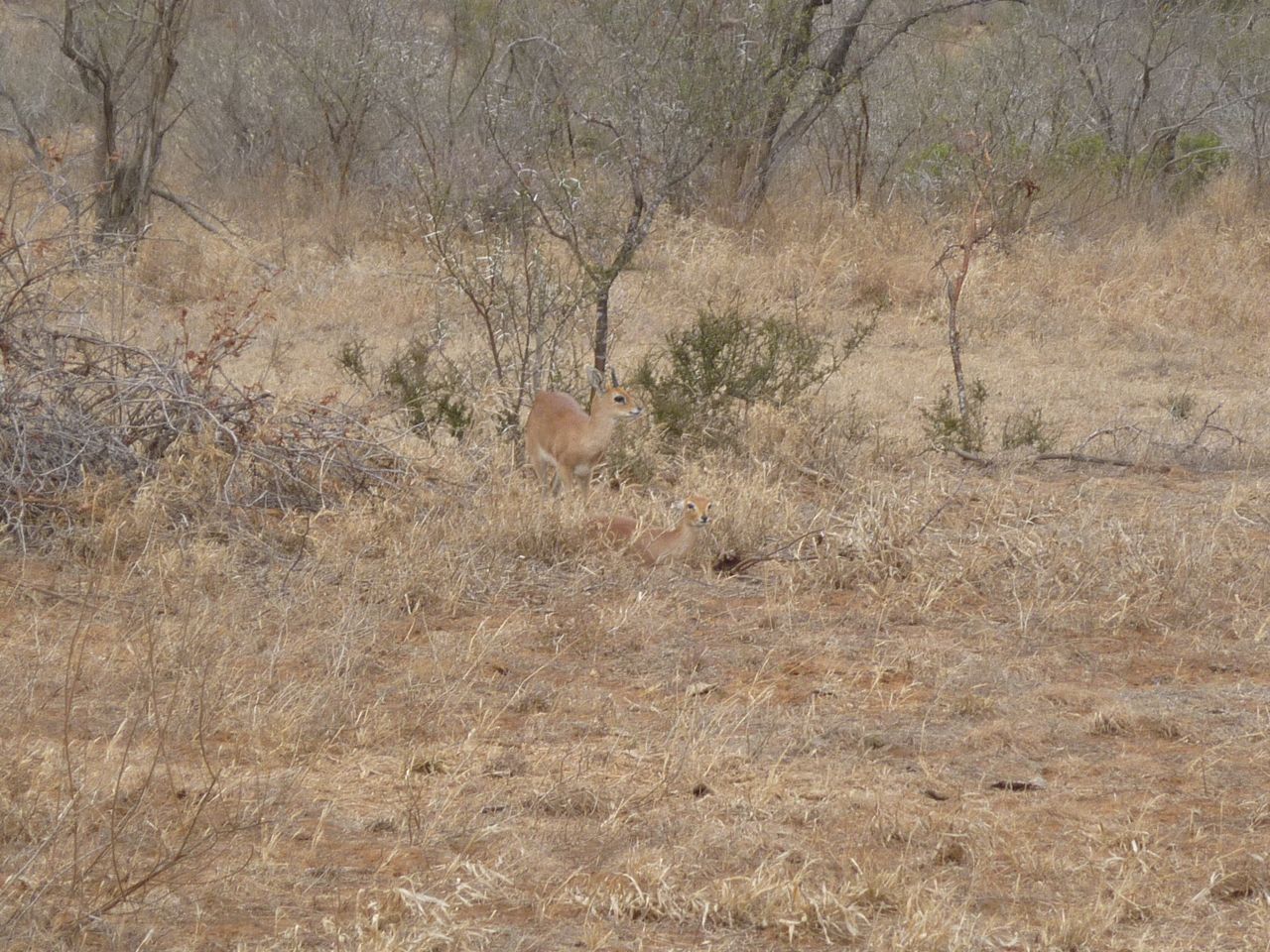 Dwarf Antelope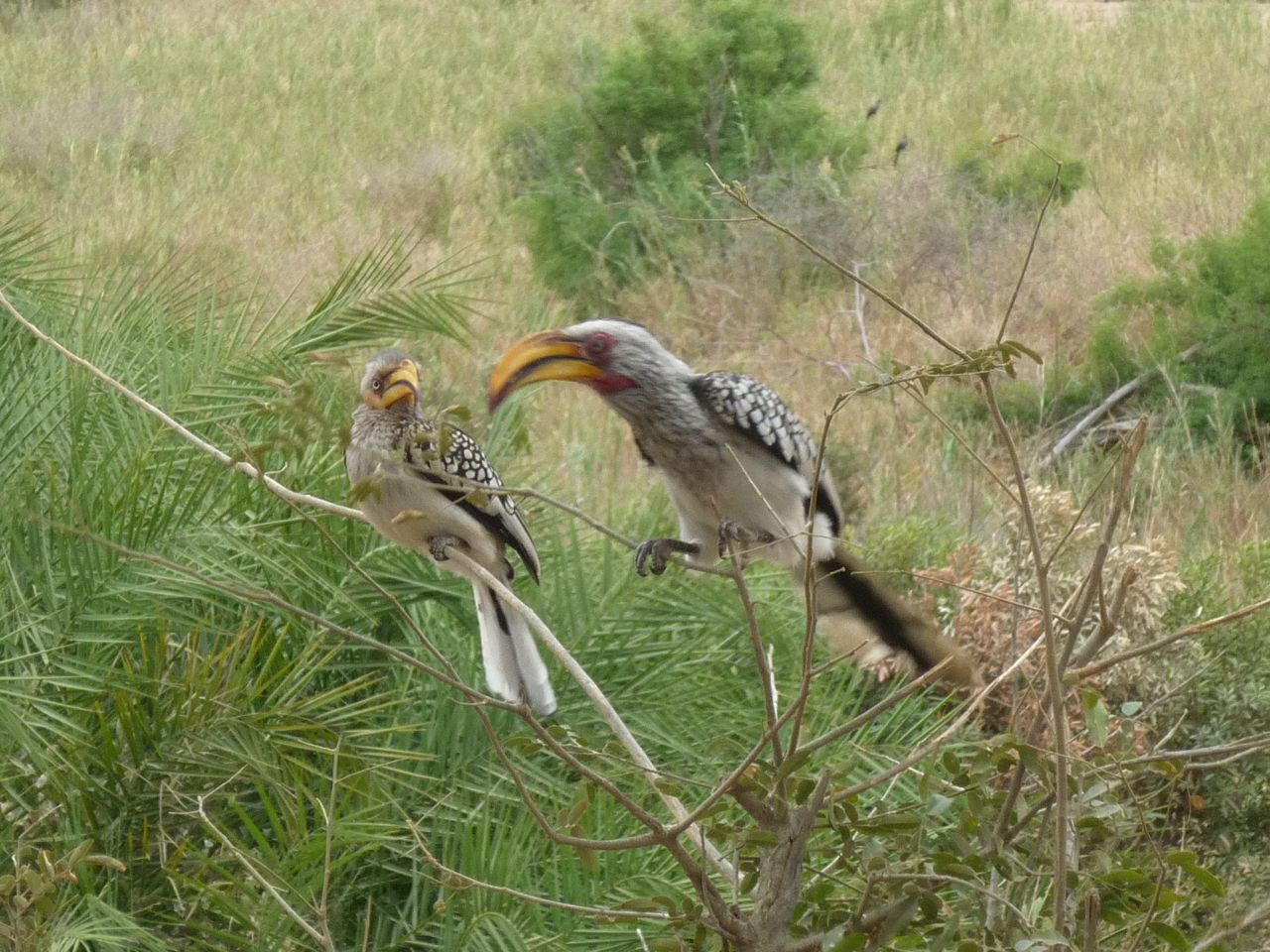 Zazu (hornbill) bird ... Africans call them Flying bananas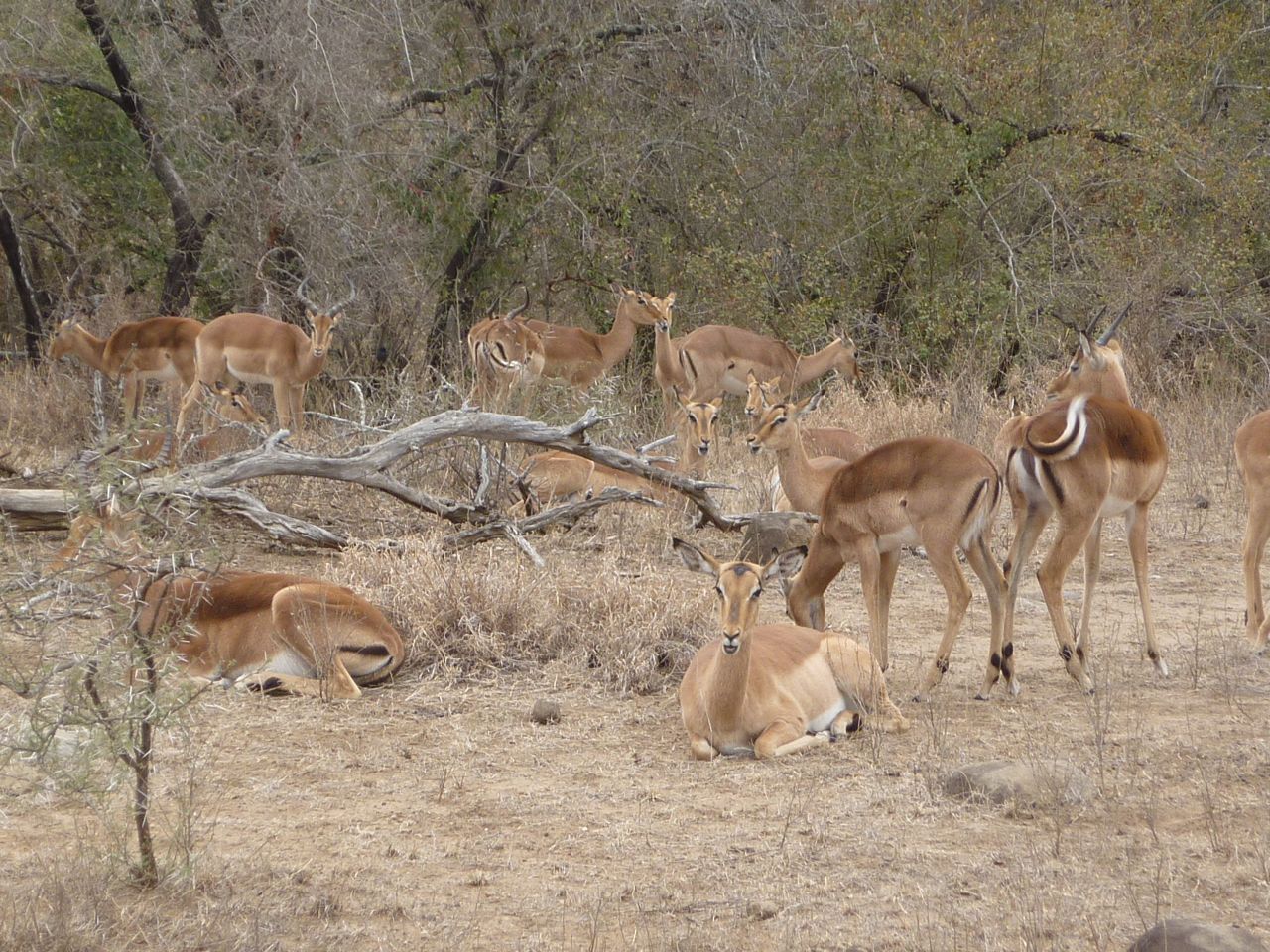 Impala were everywhere you look ...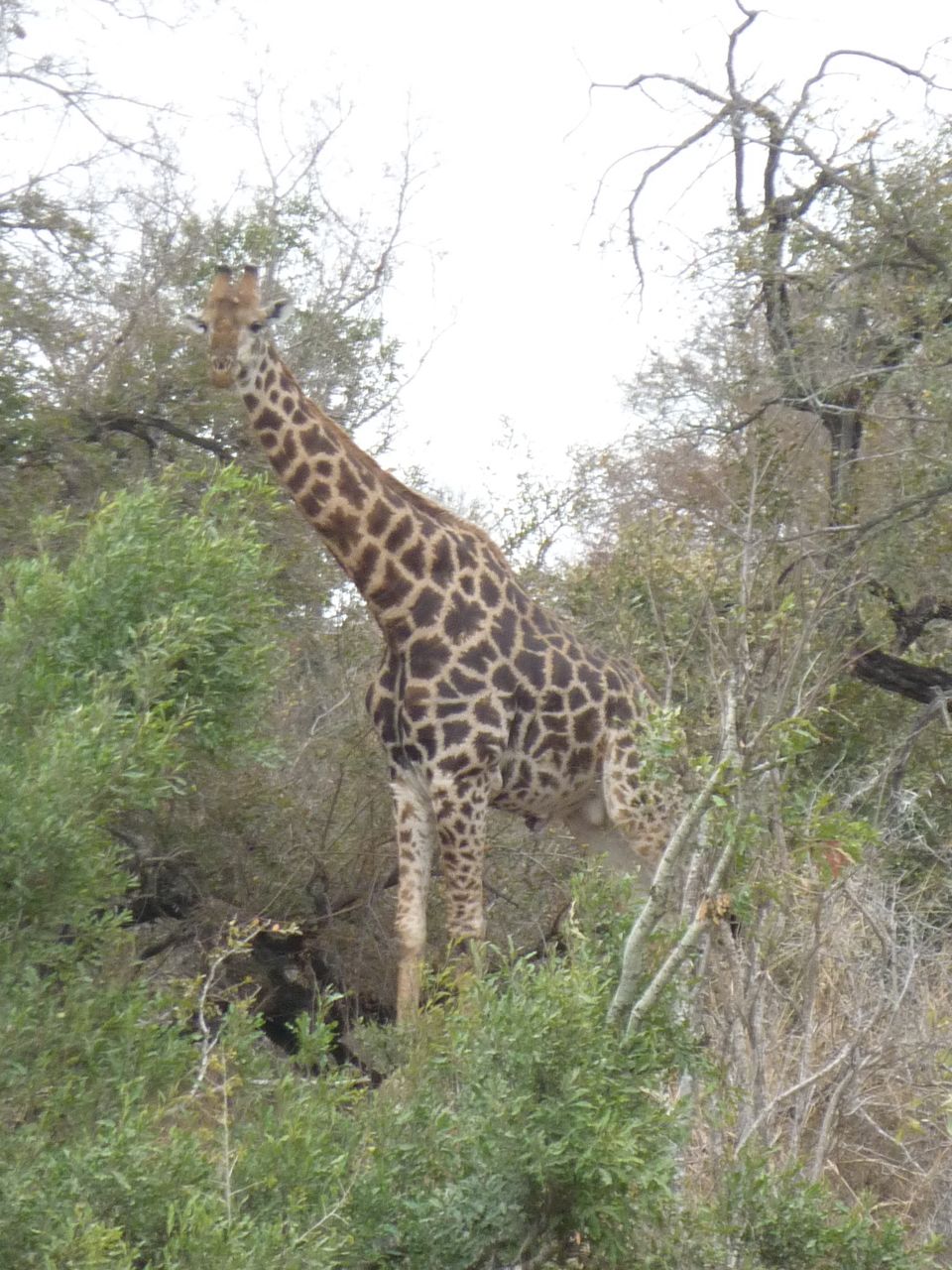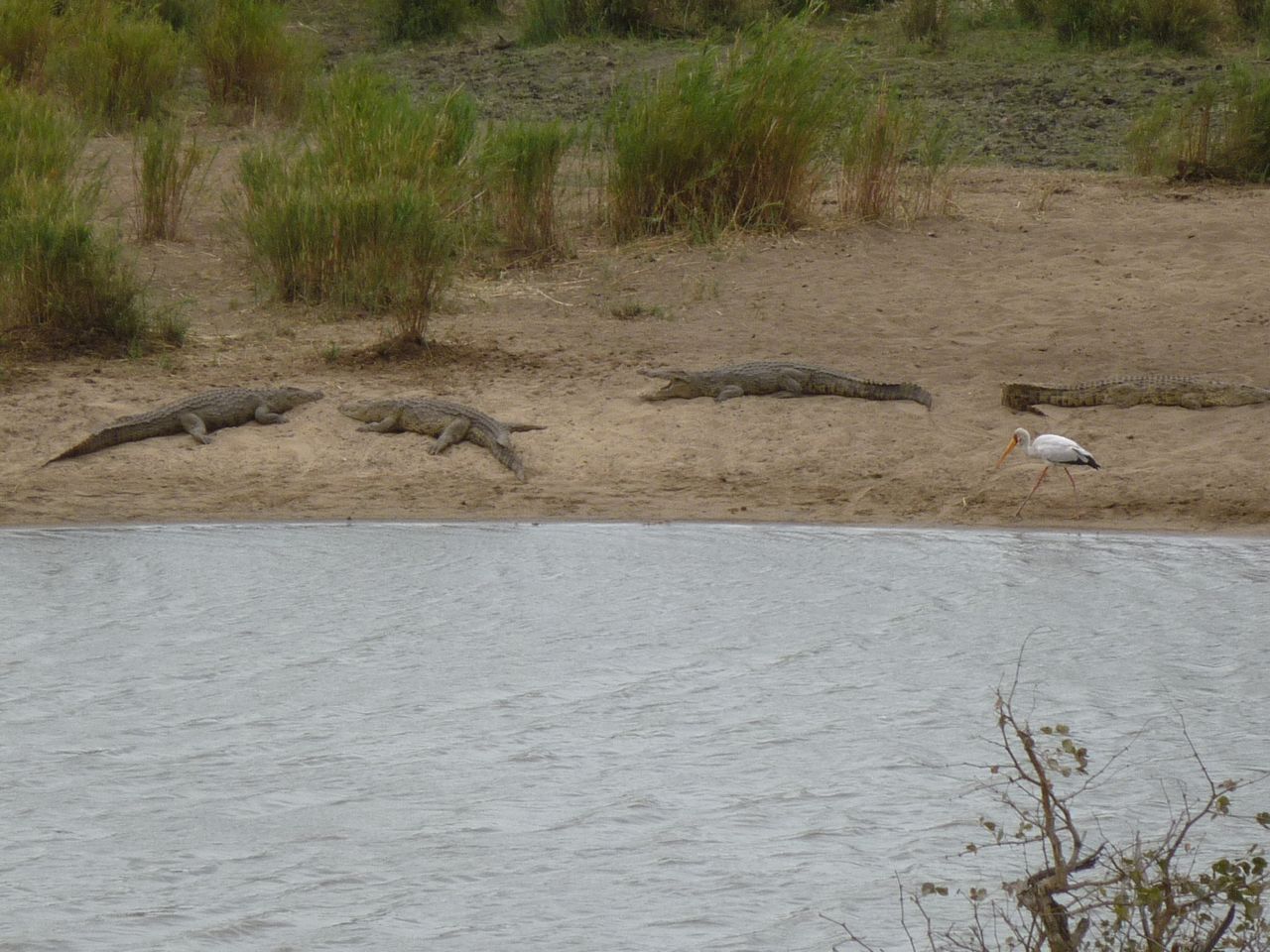 Crocs sunning themselves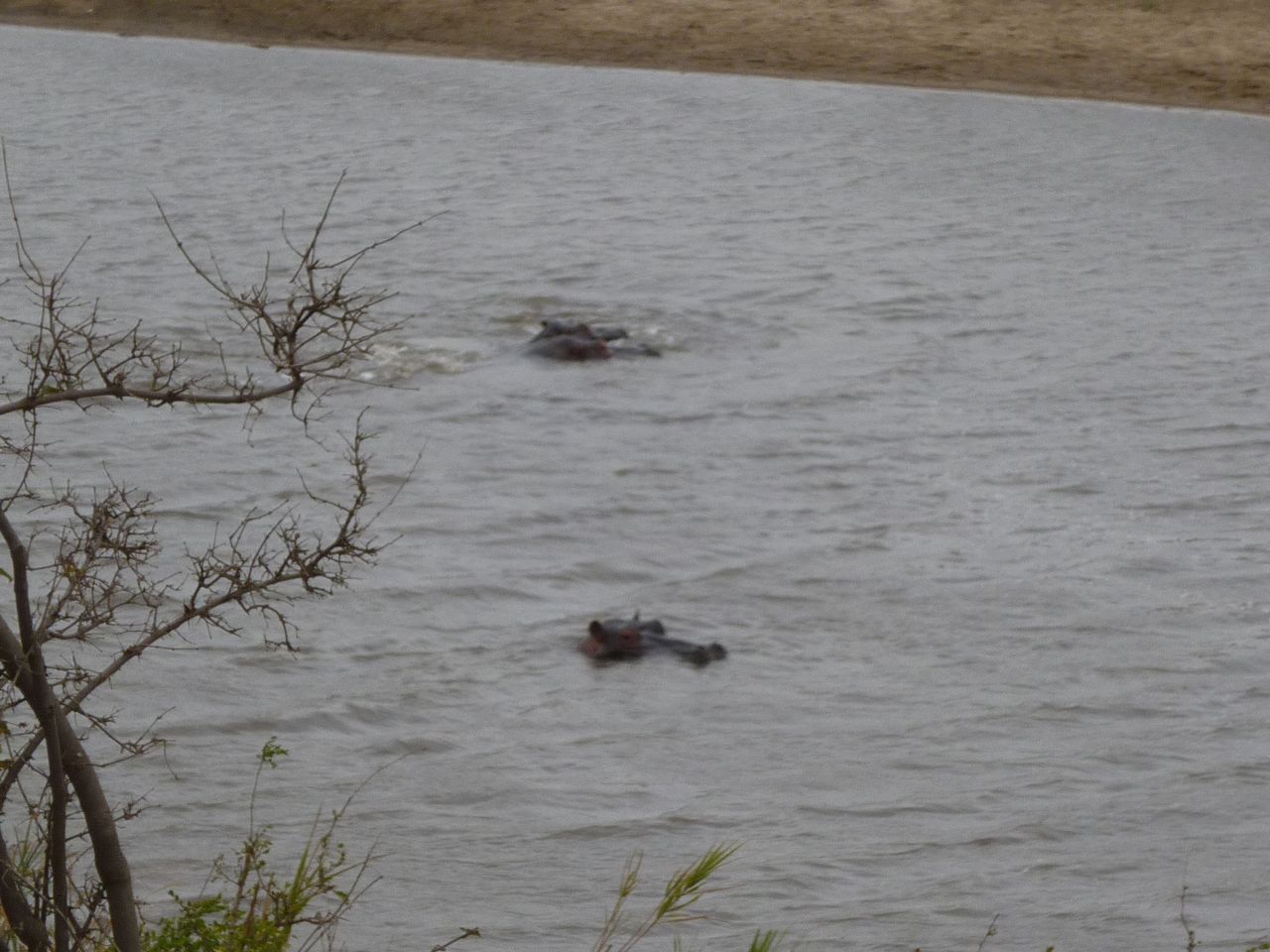 Hippos lurking in the water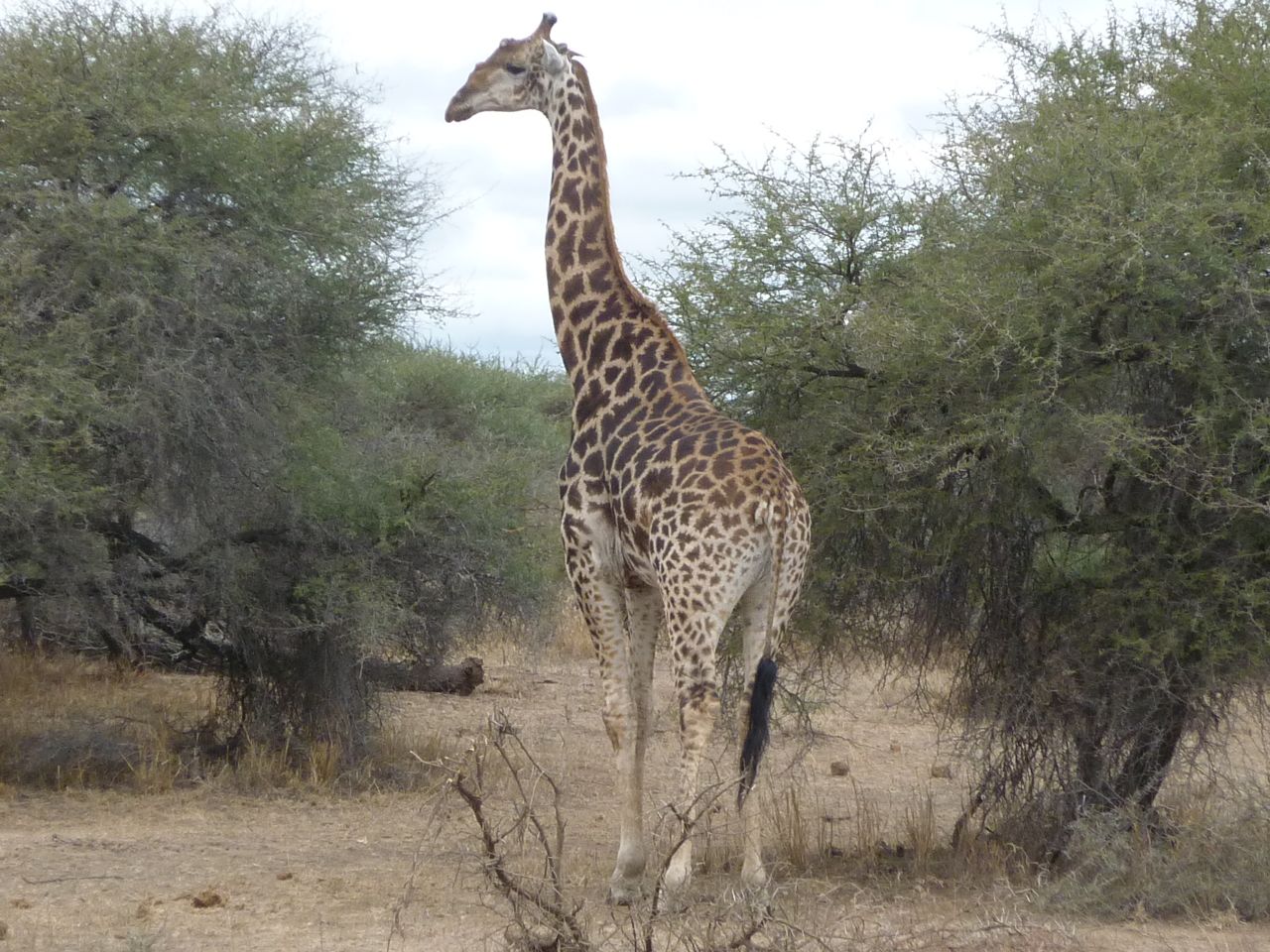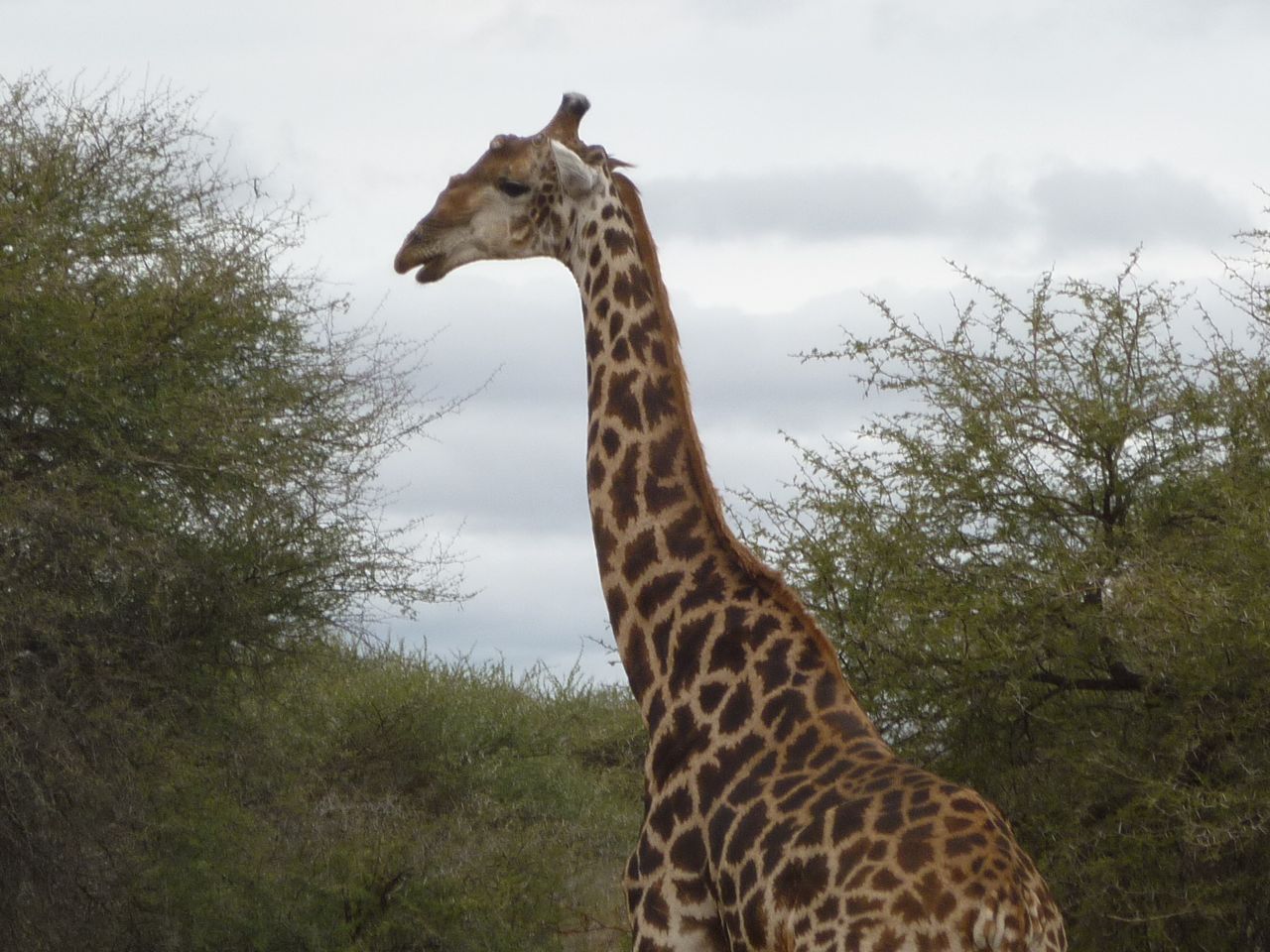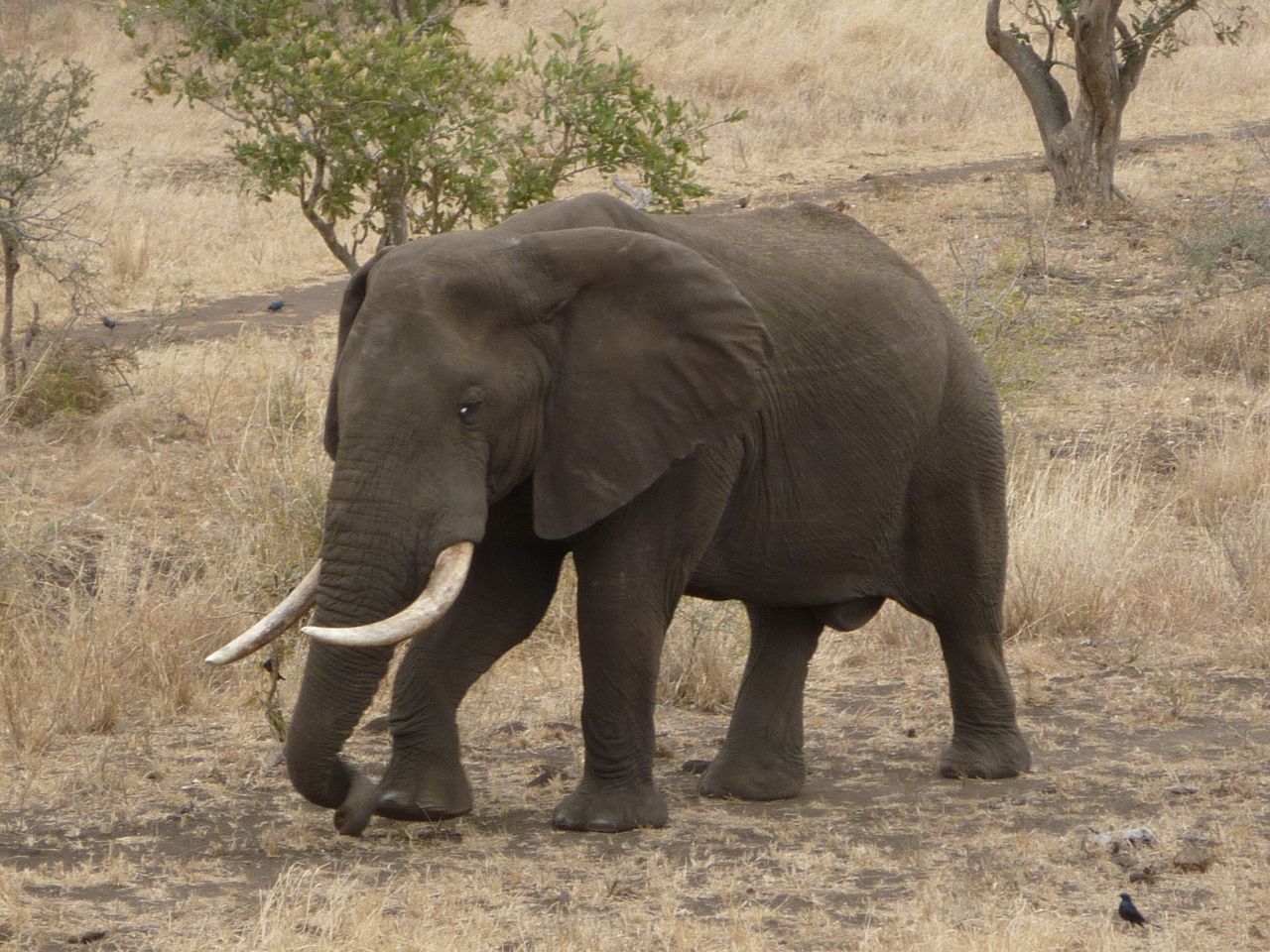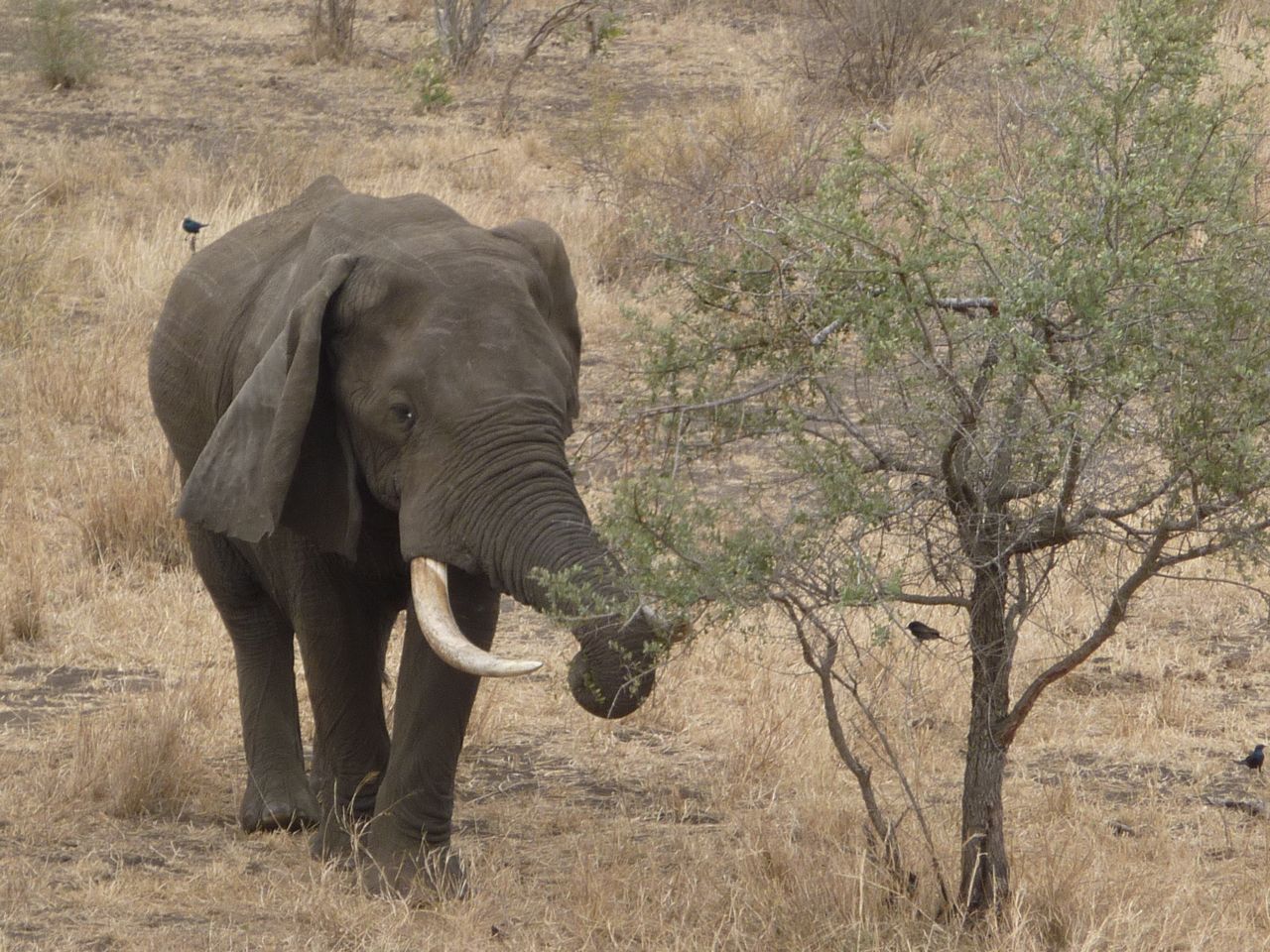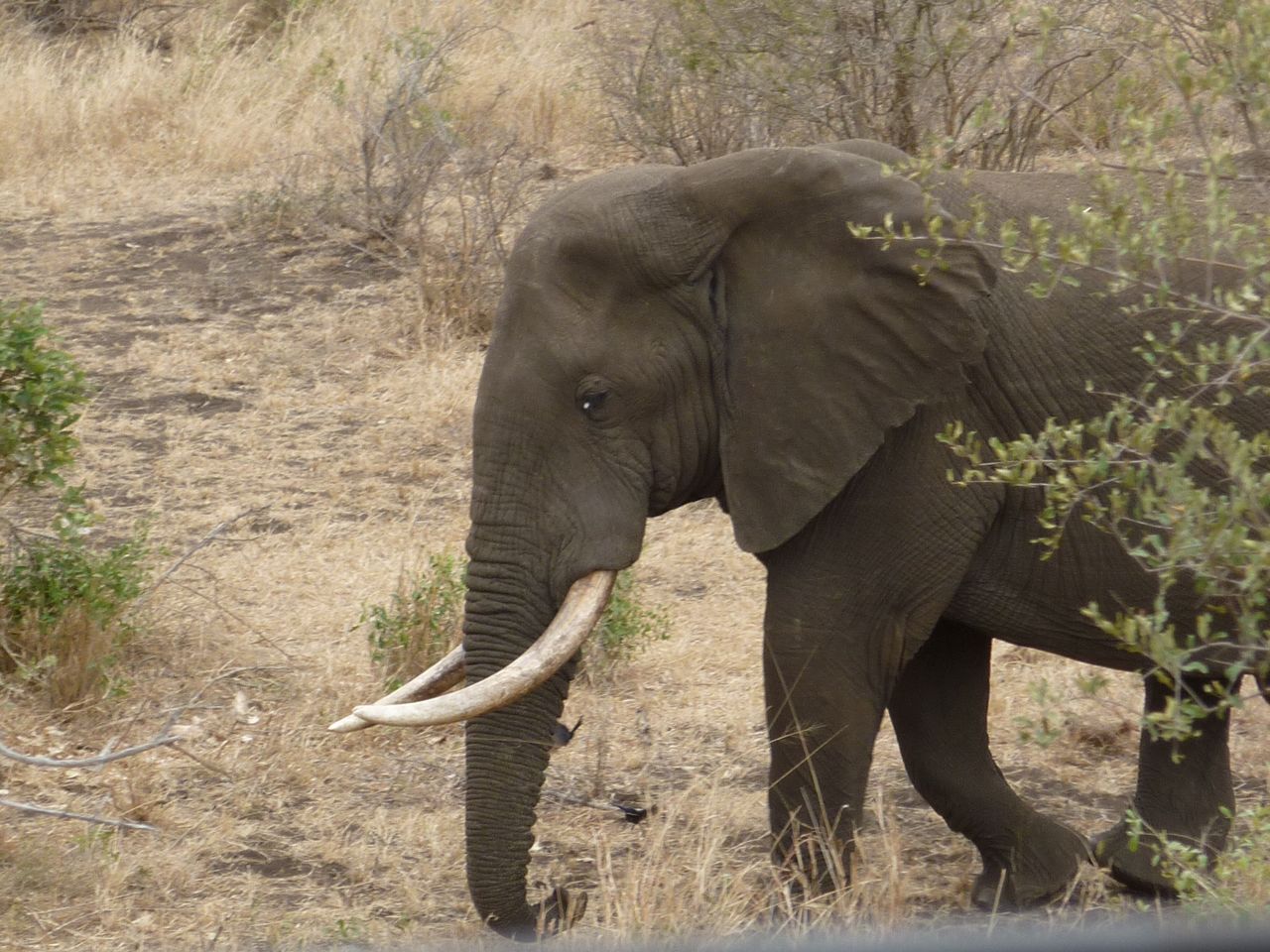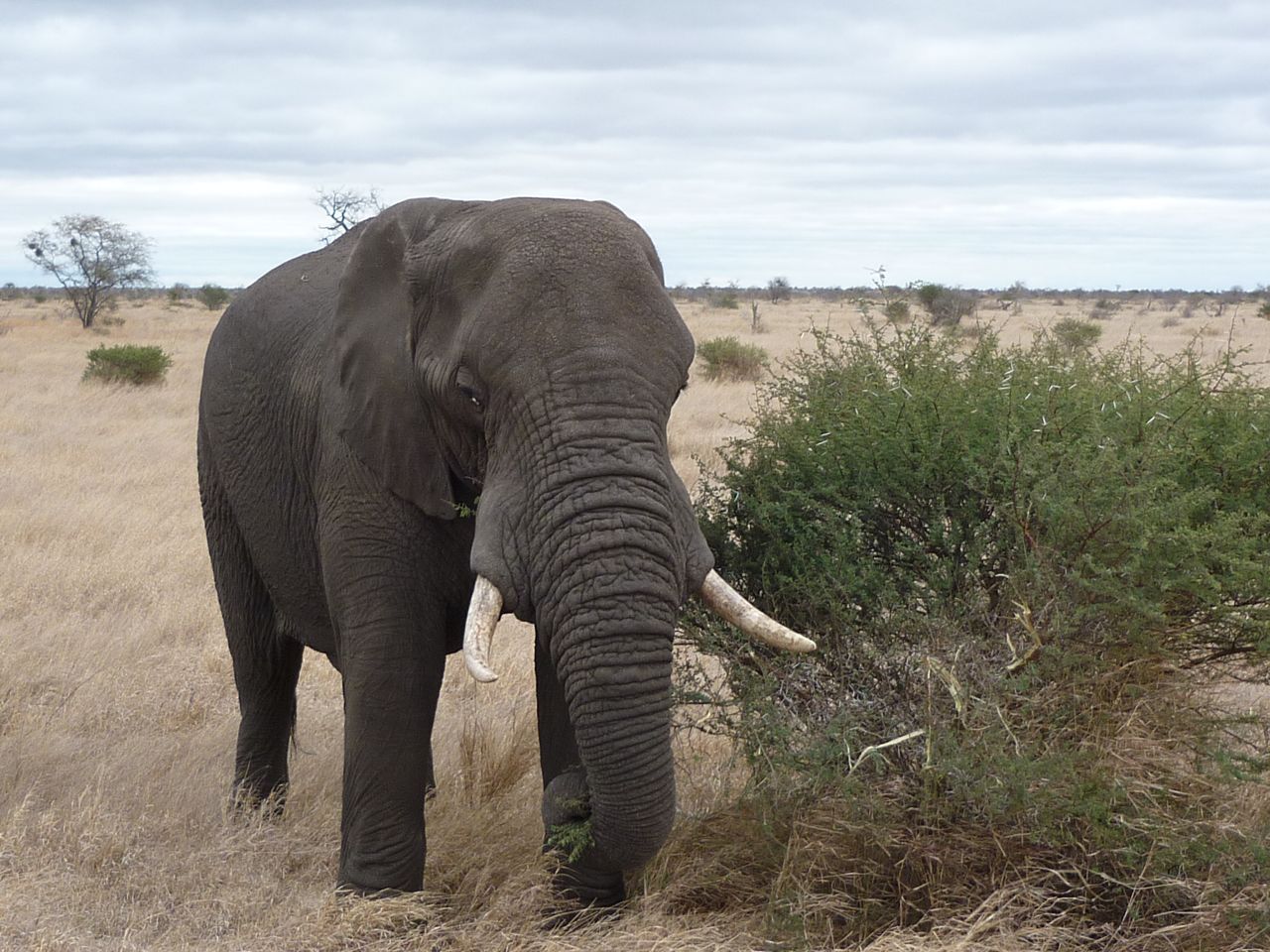 A lot of times the elephants would get close enough to touch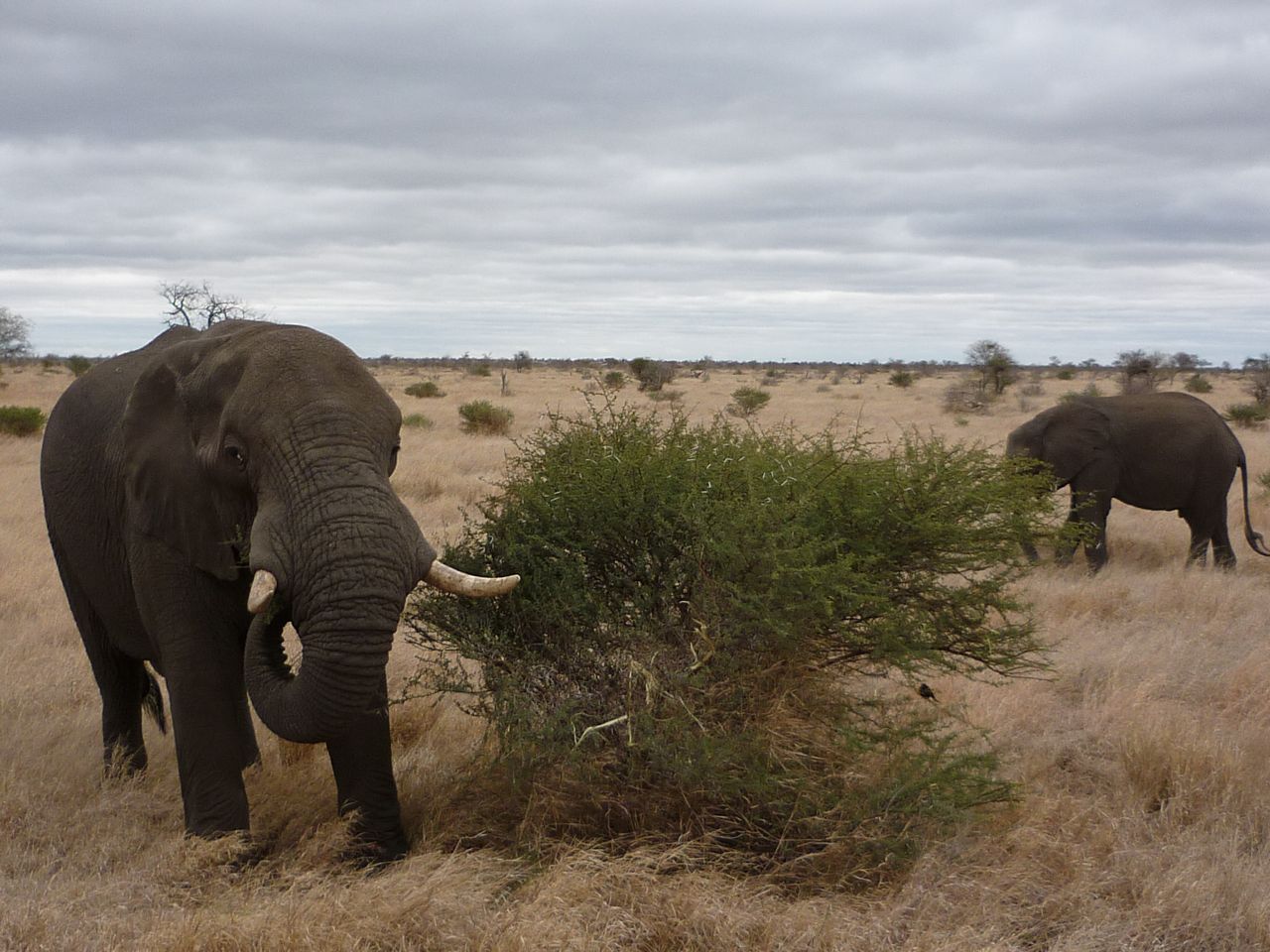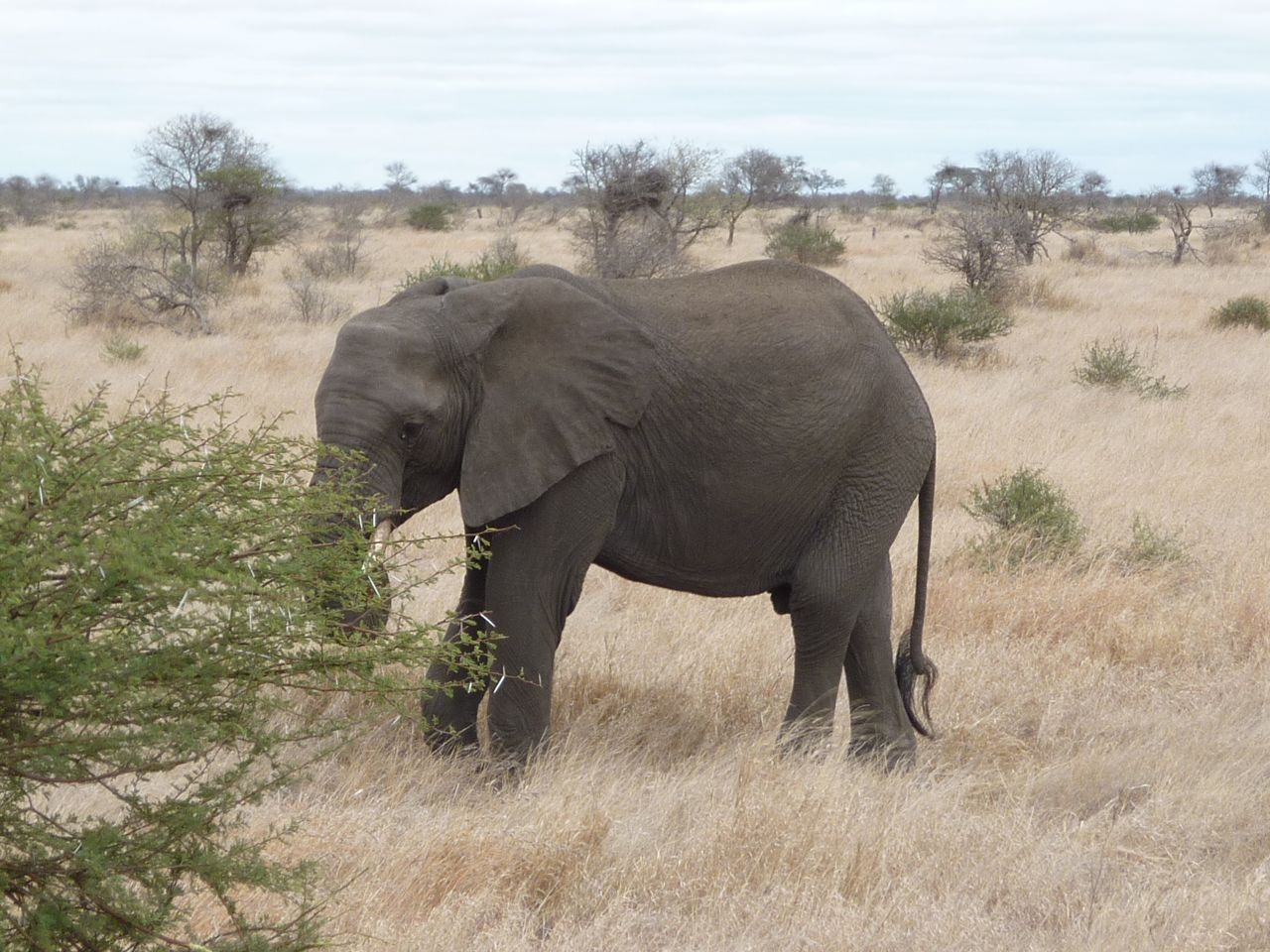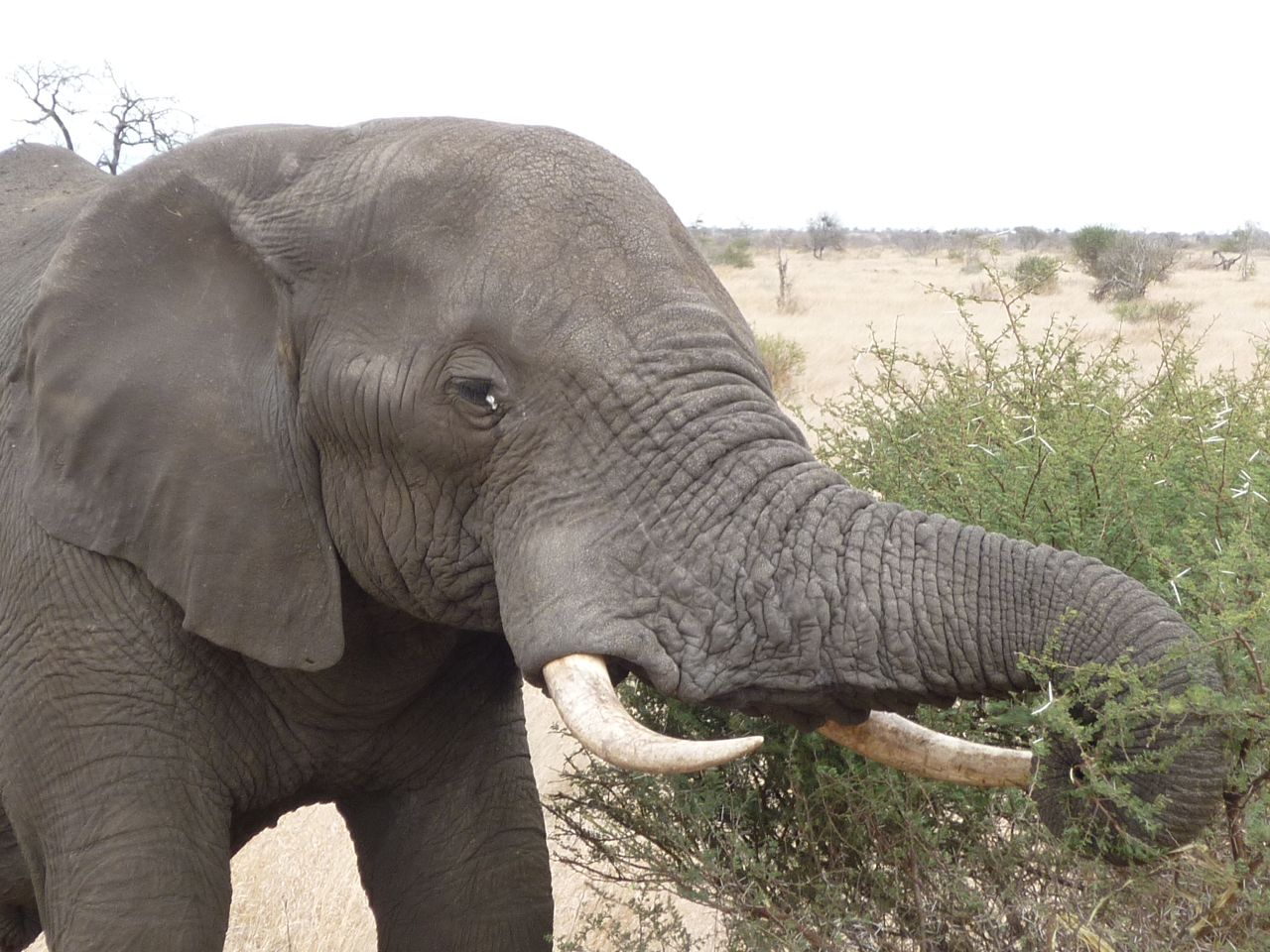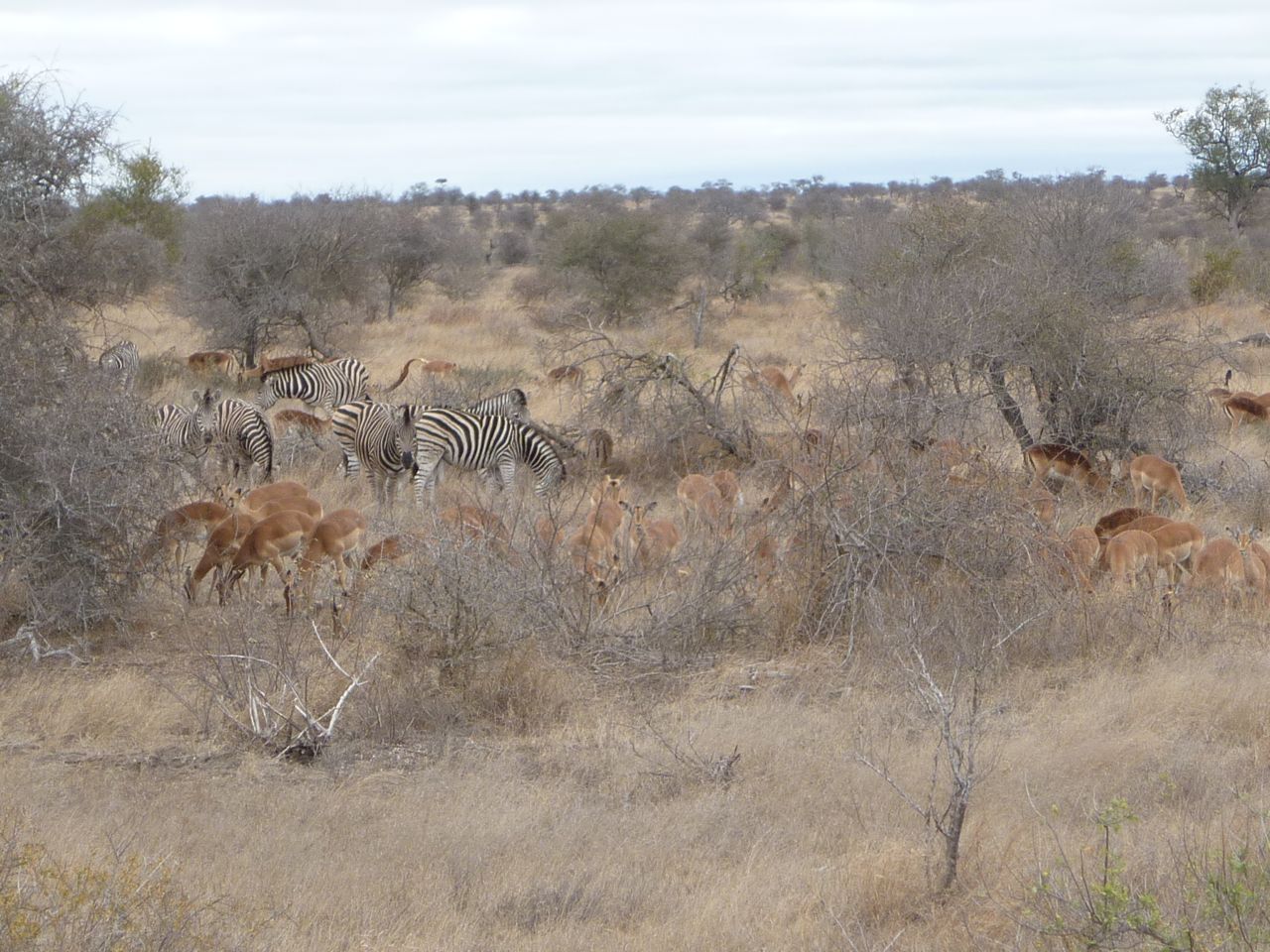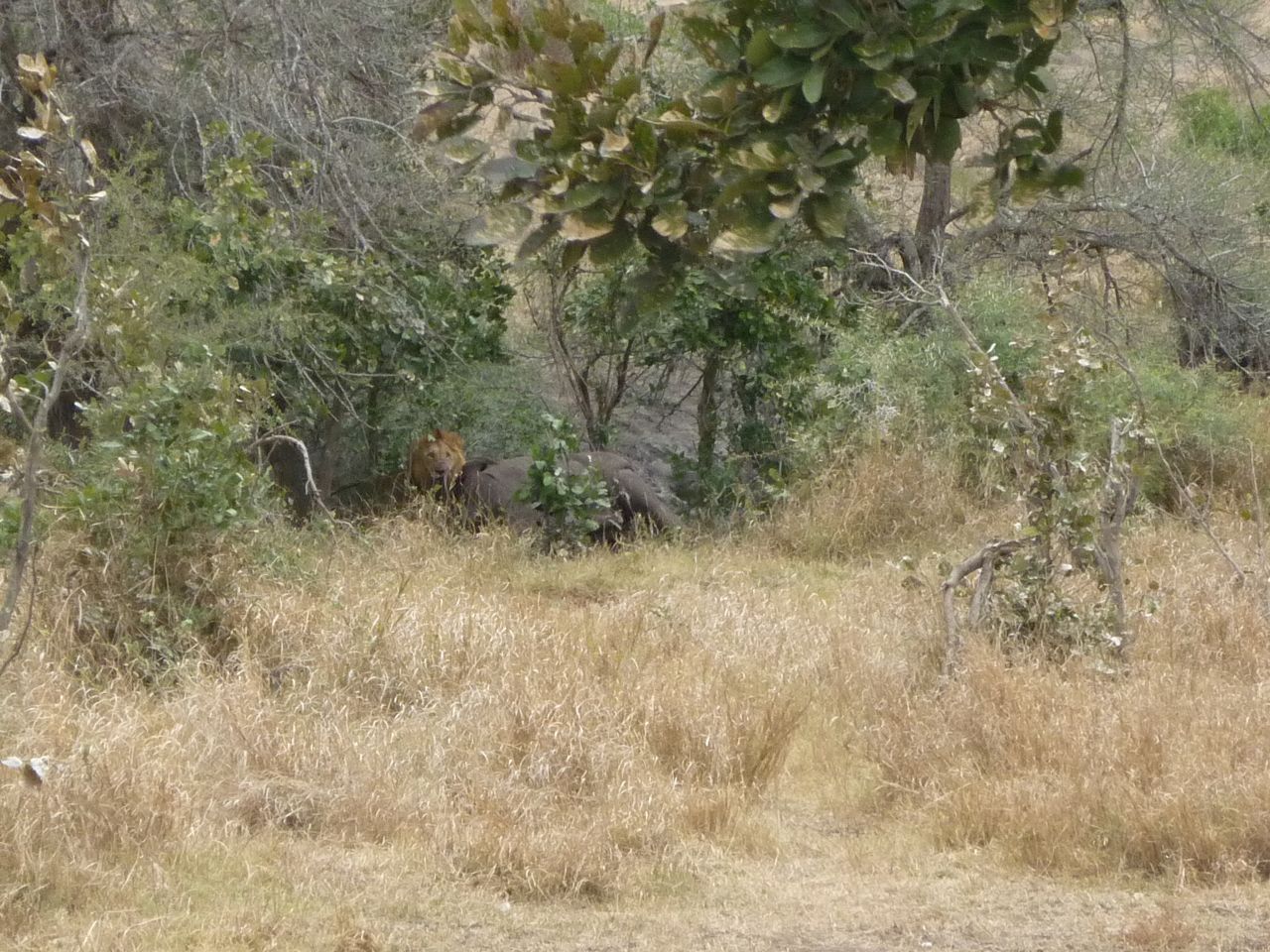 Lion eating a Black Rhinoceros that had been poached (for the horn) the night before. Horns sell for upwards of $1M each in the Chinese markets (as an afrodesiac)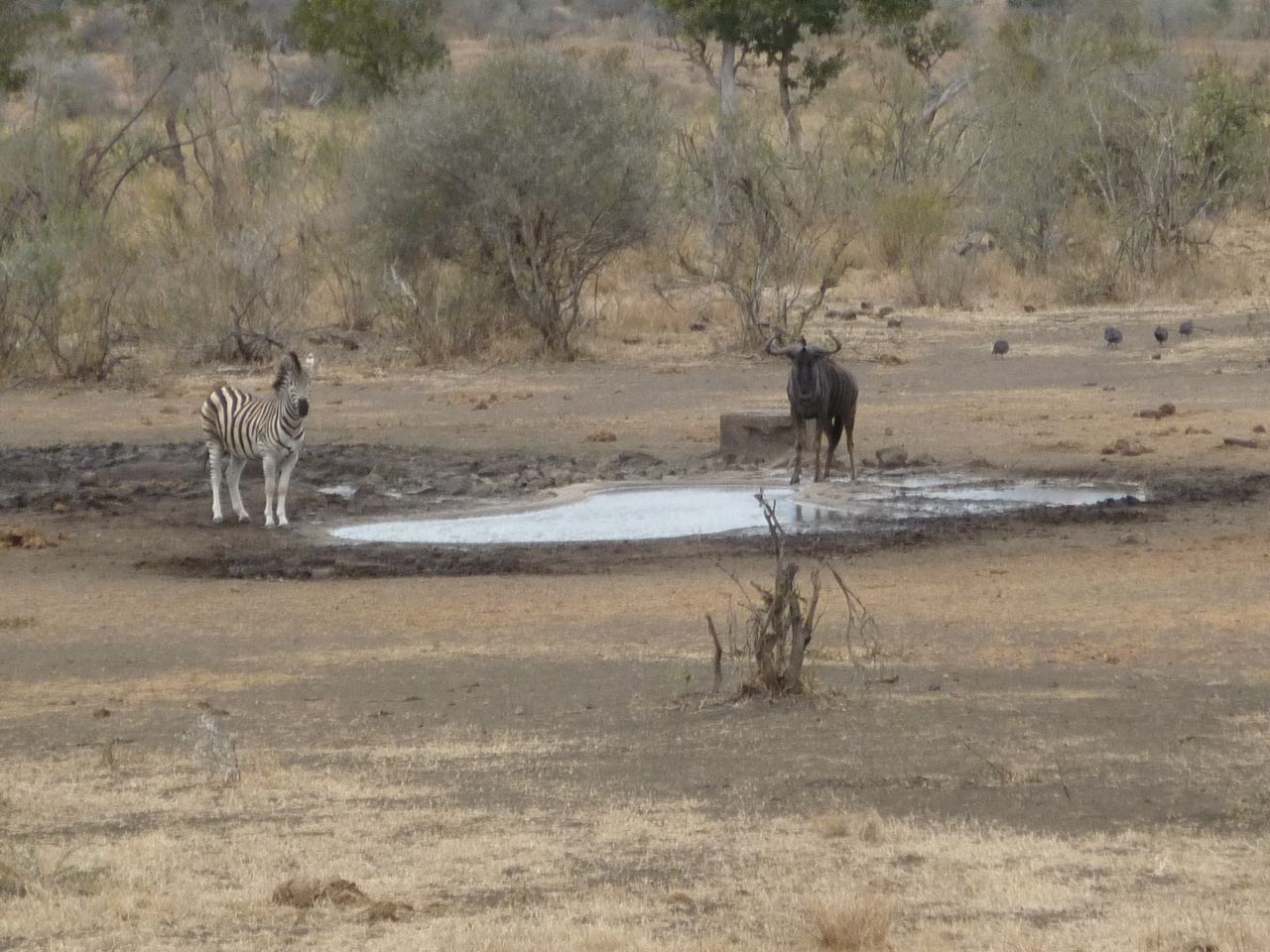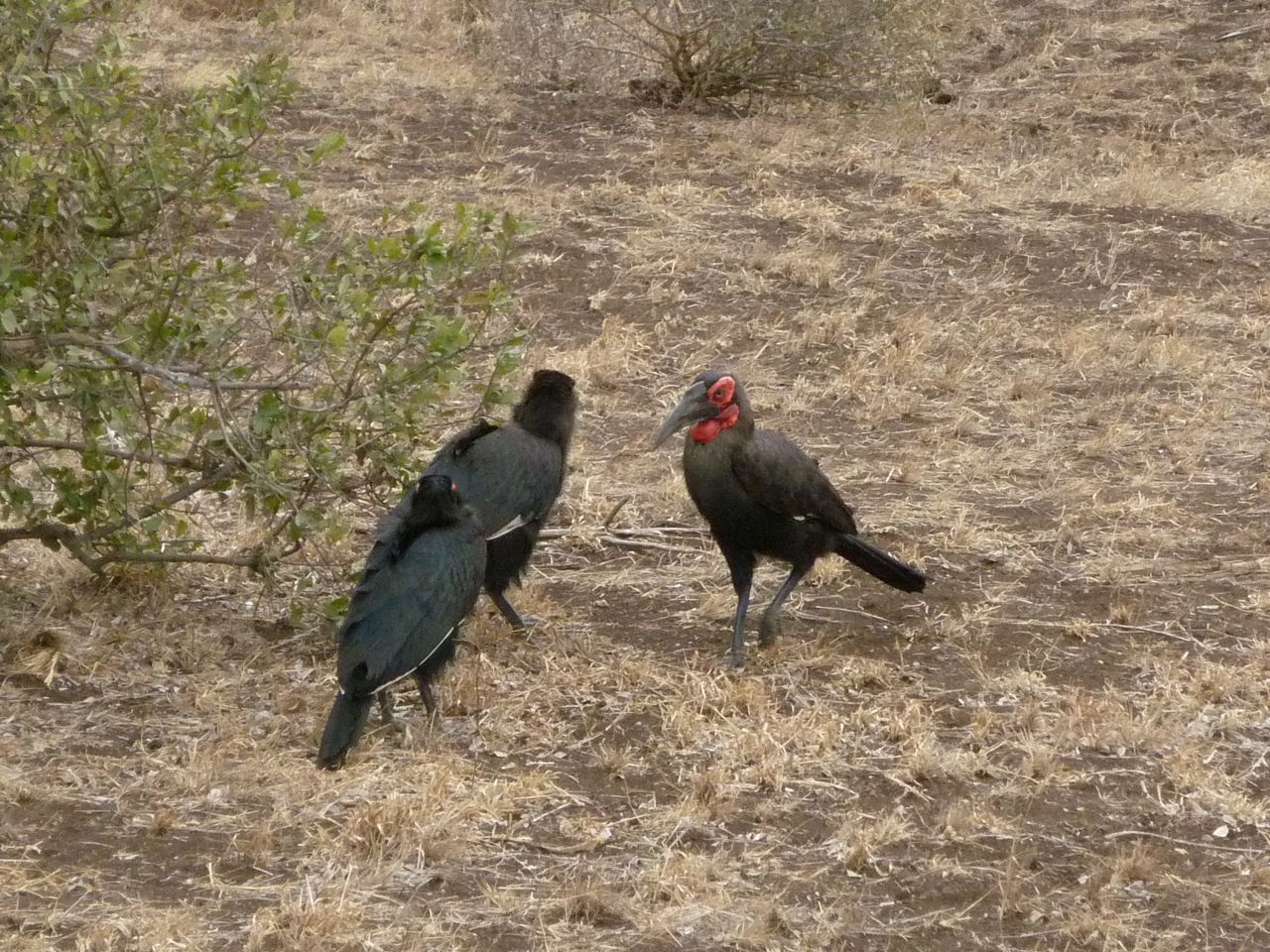 Southern Hornbill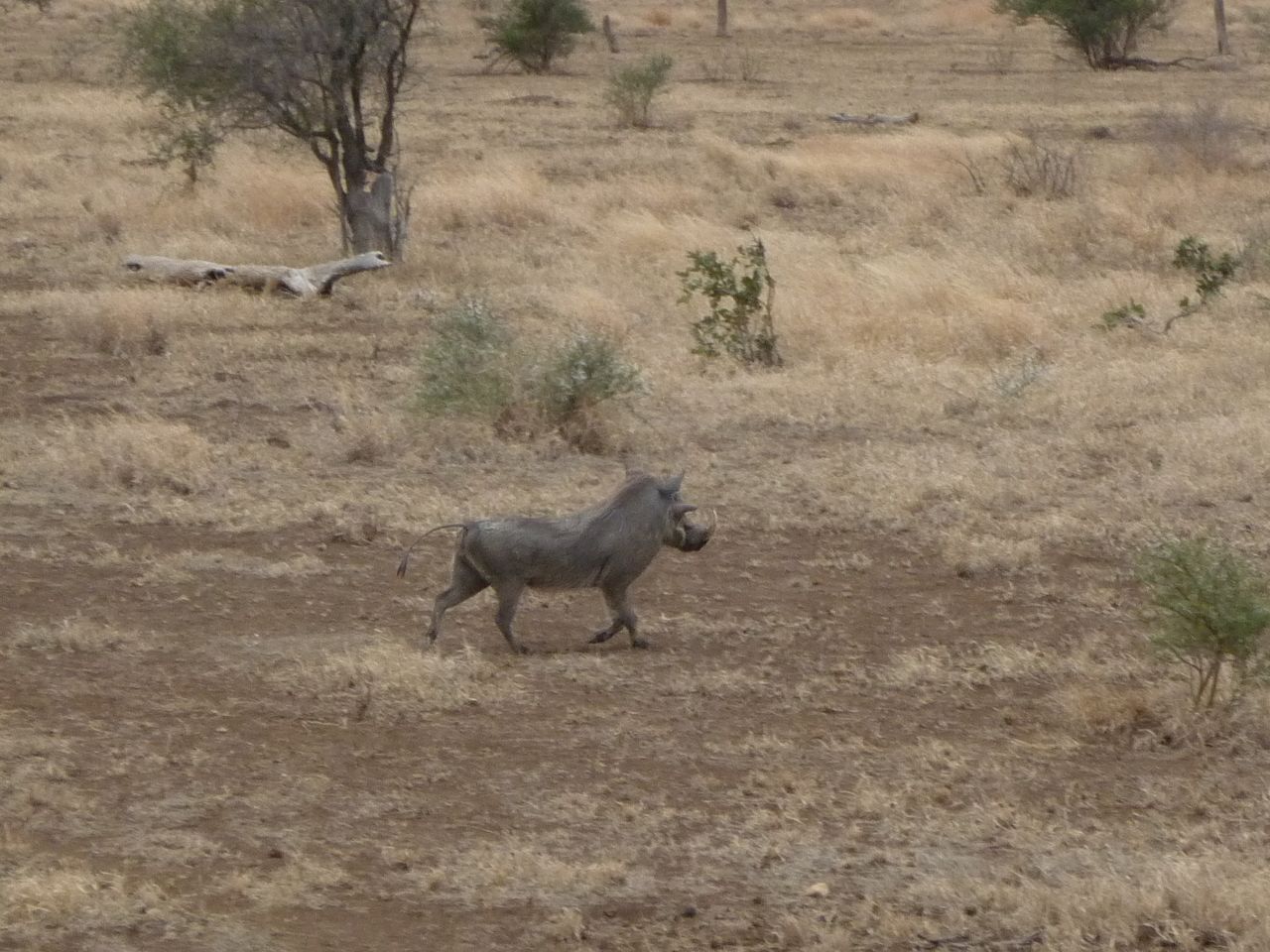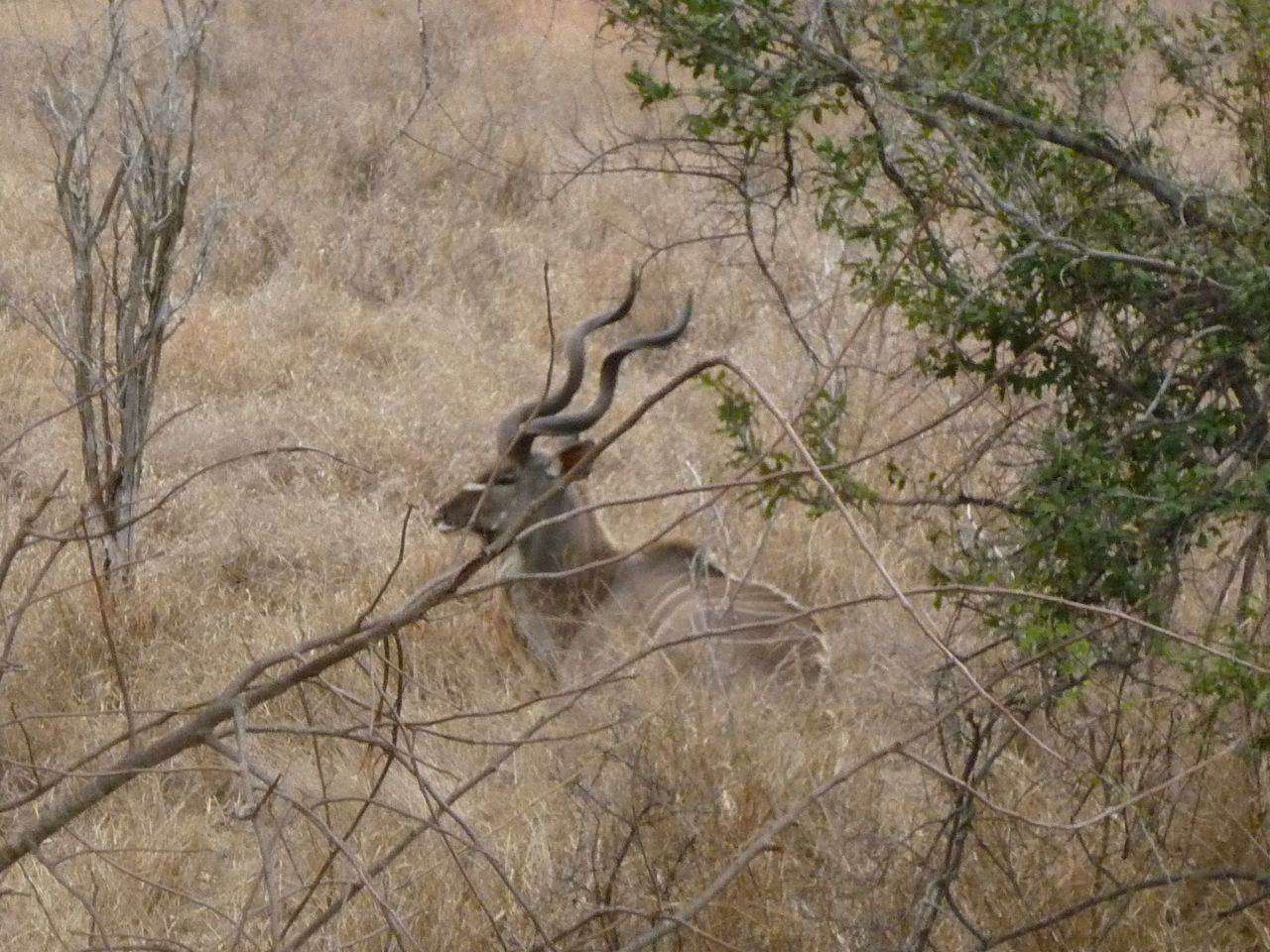 Kudu ... before Vuvuzelas (horns), Africans would communicate over long distances by blowing into the hollow horns of the Kudu.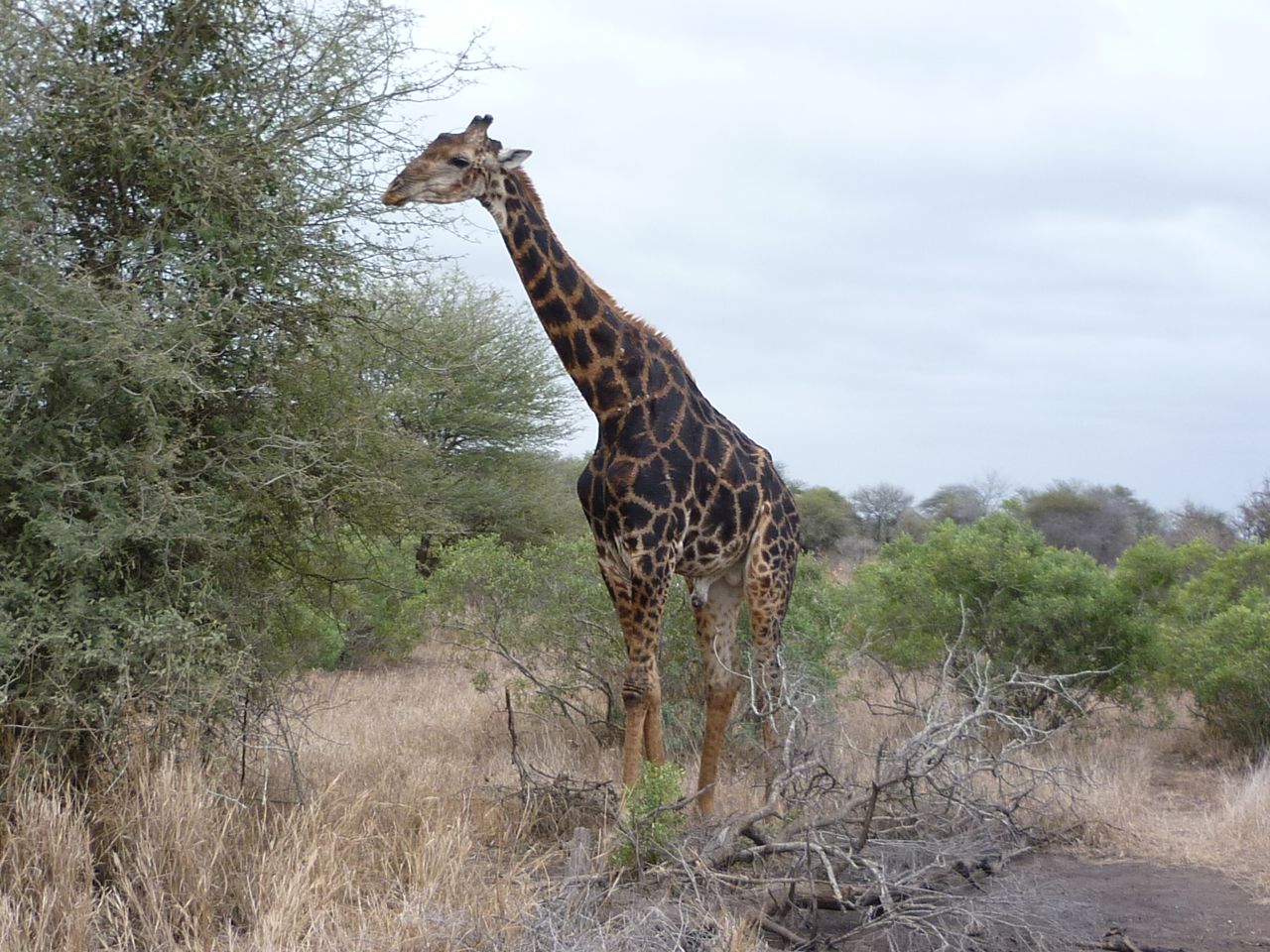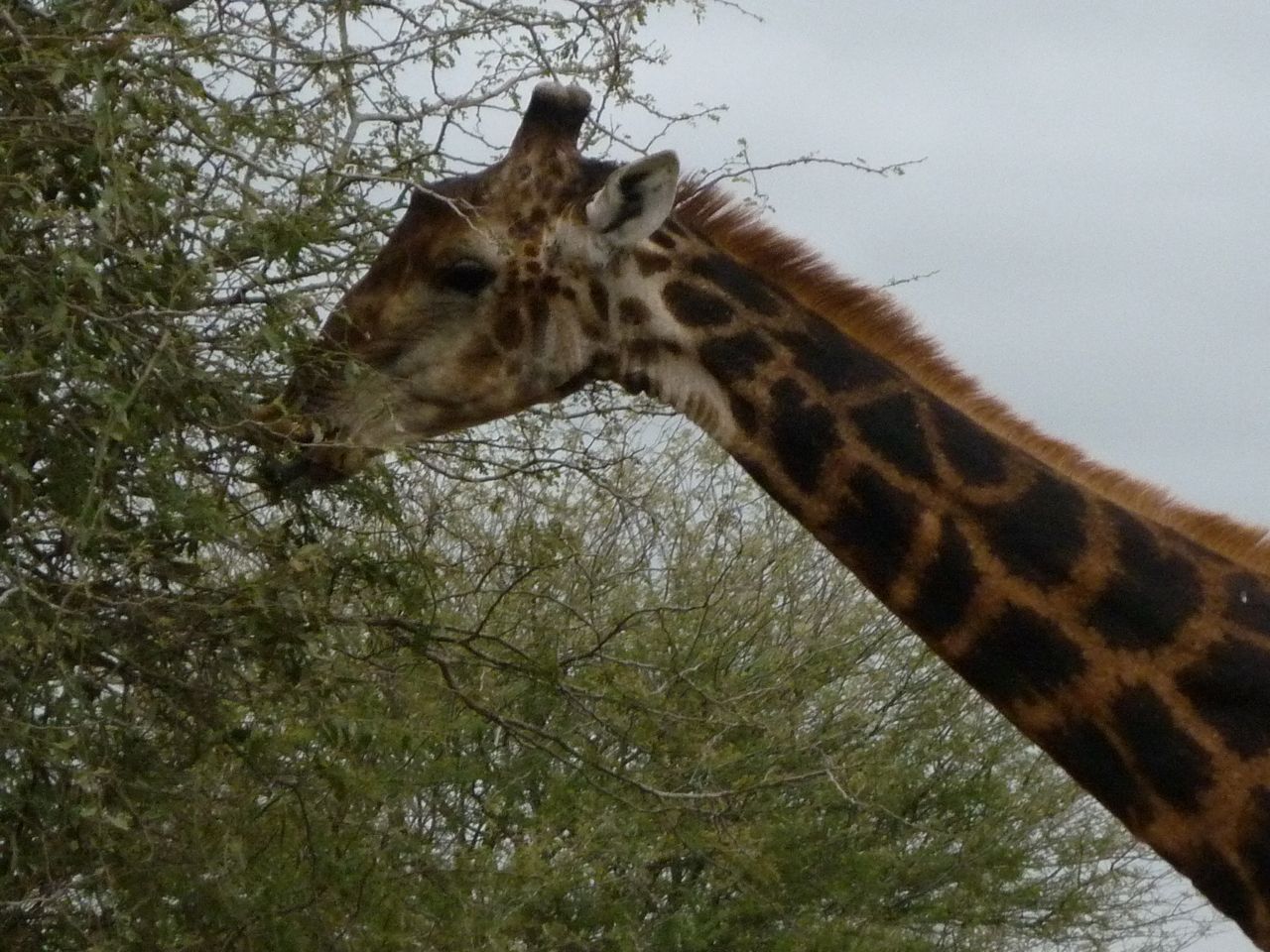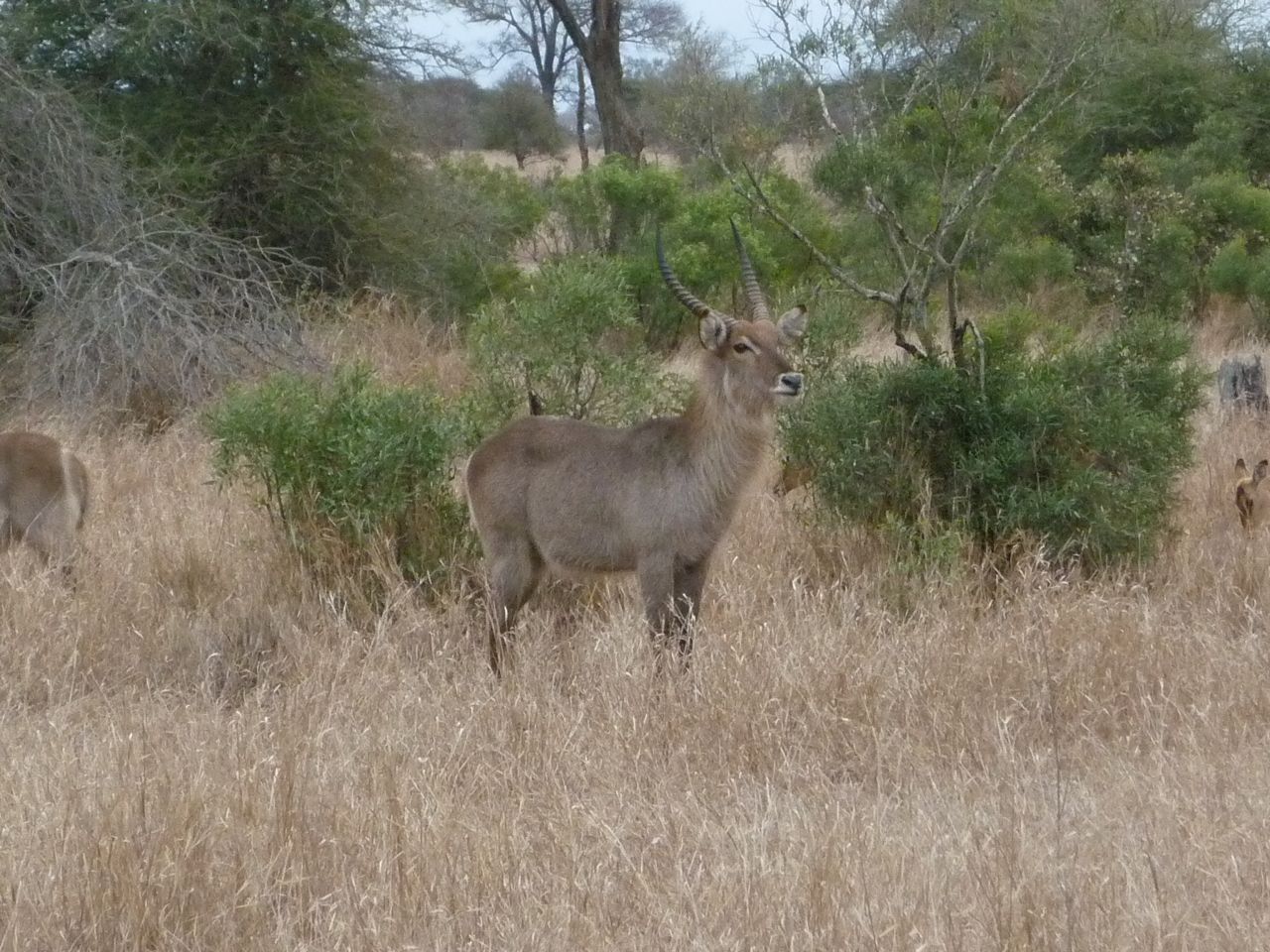 WaterBuck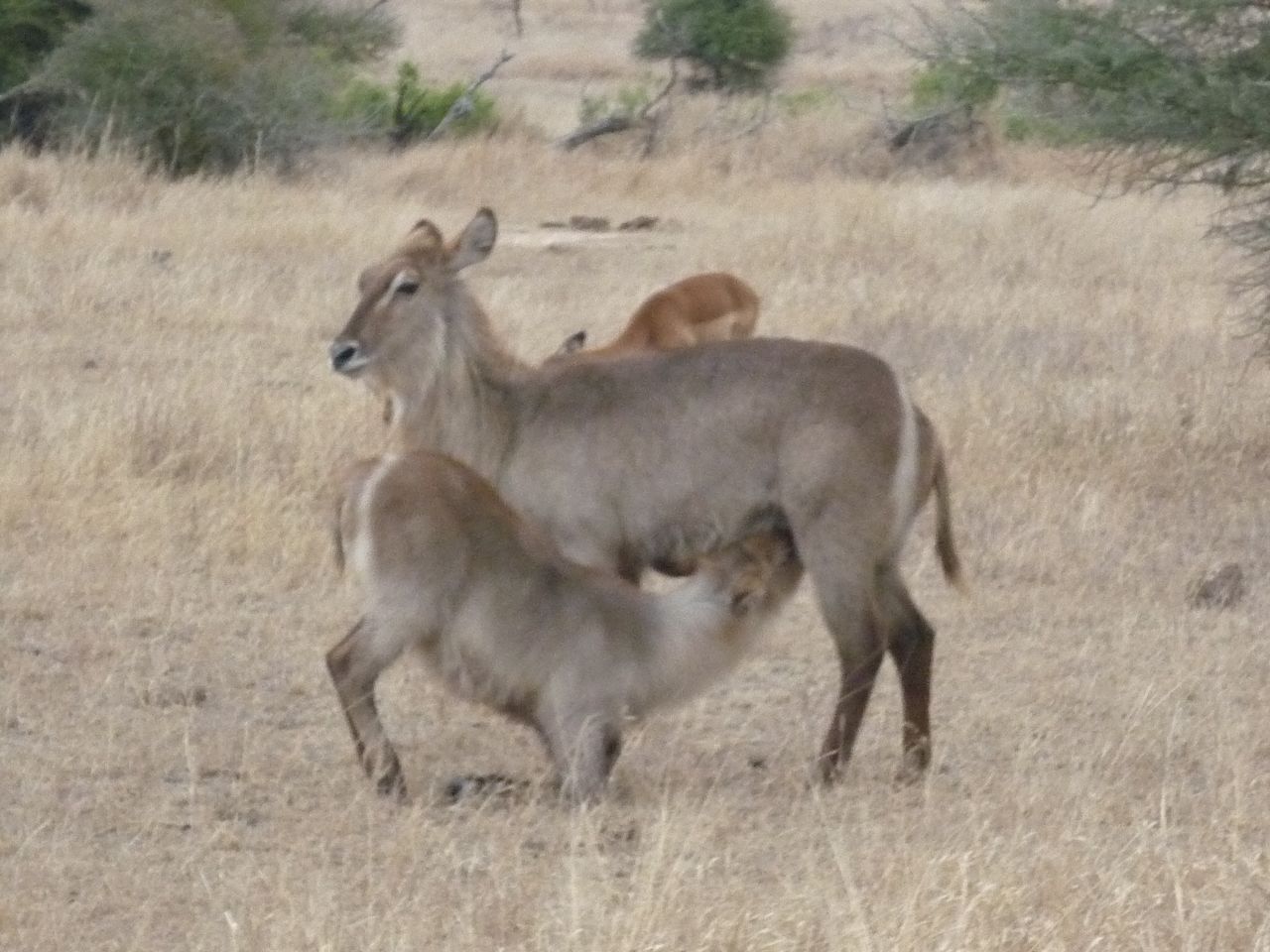 Female Waterbuck and Baby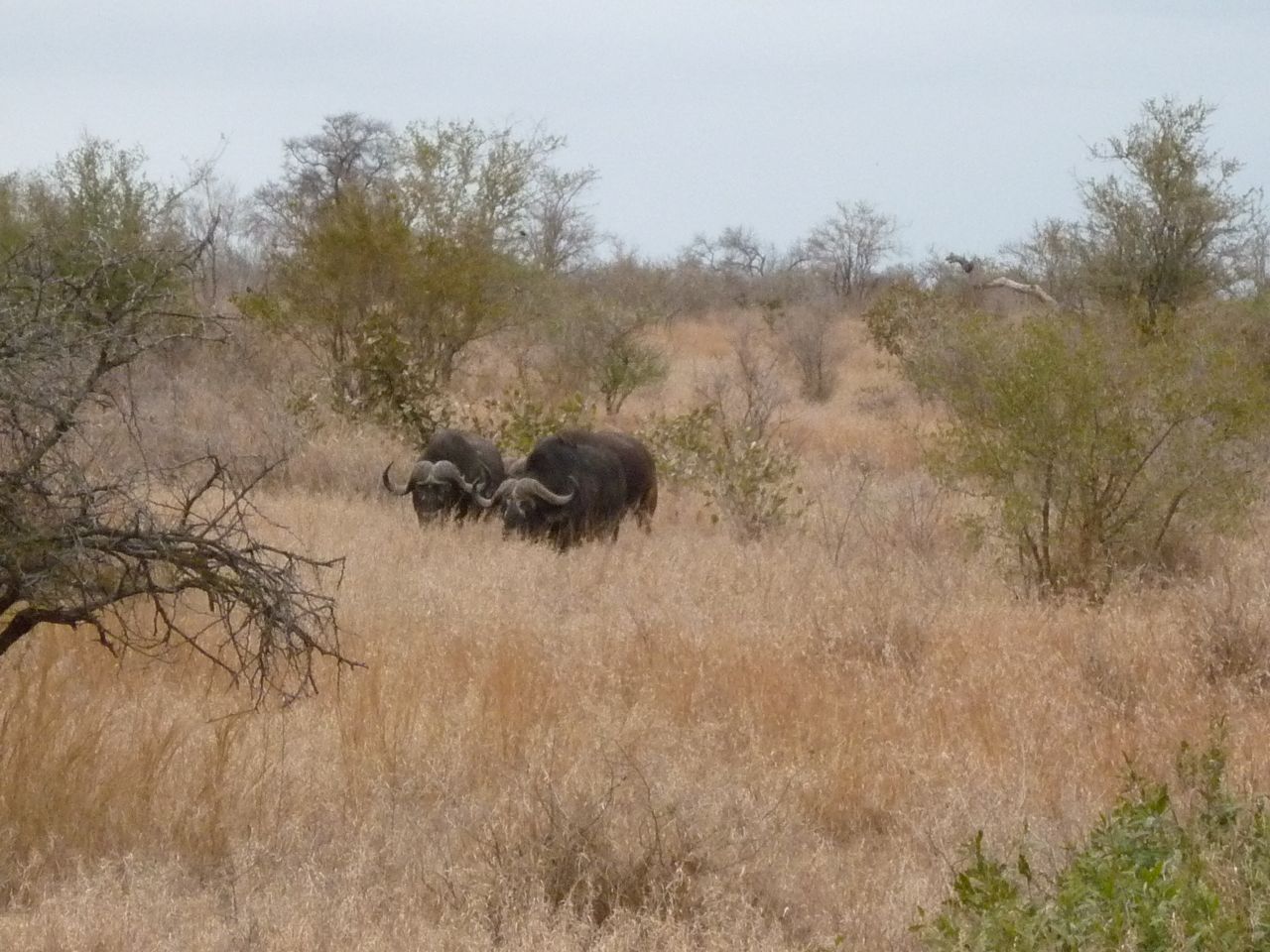 African (Cape) Buffalo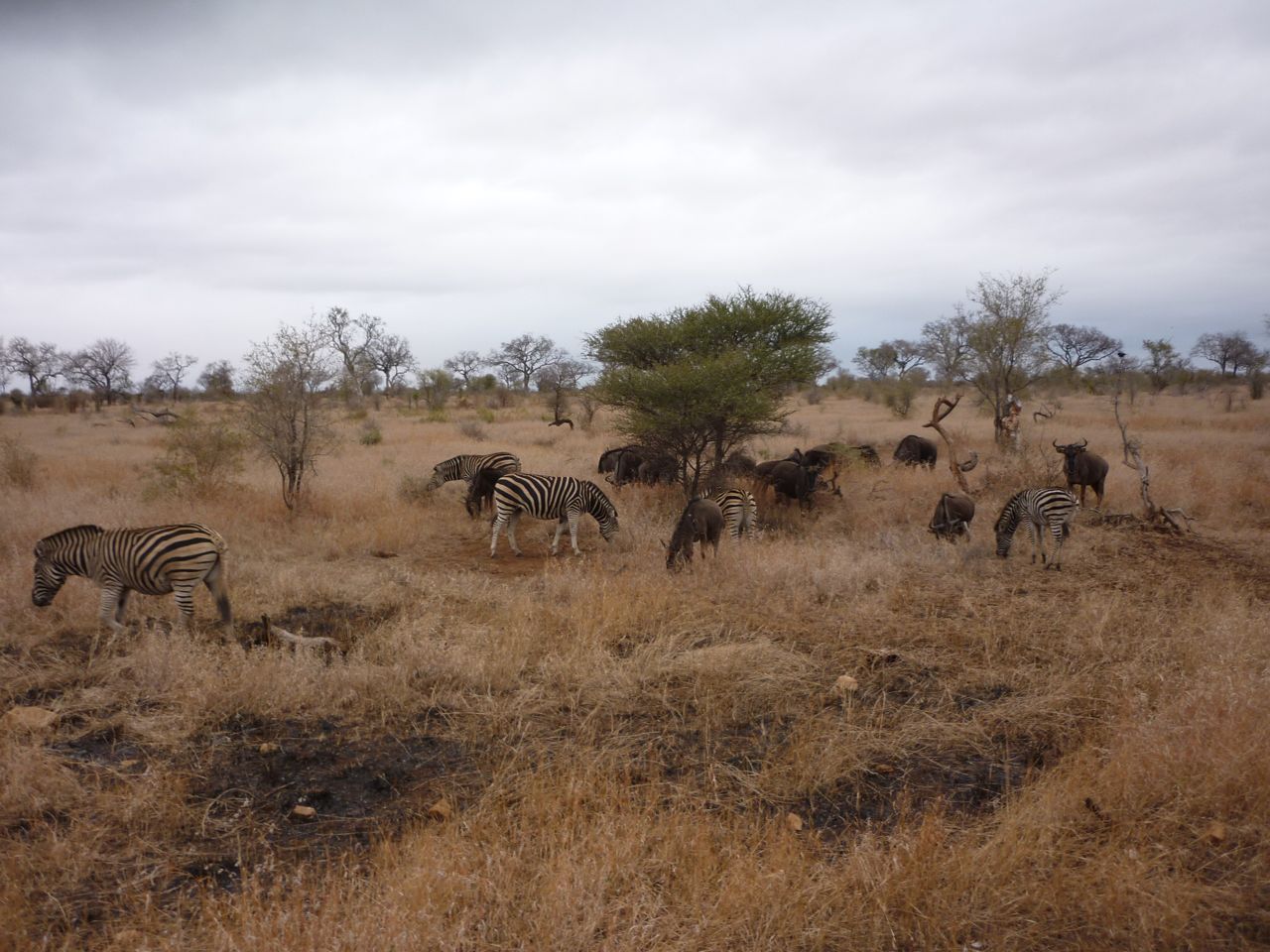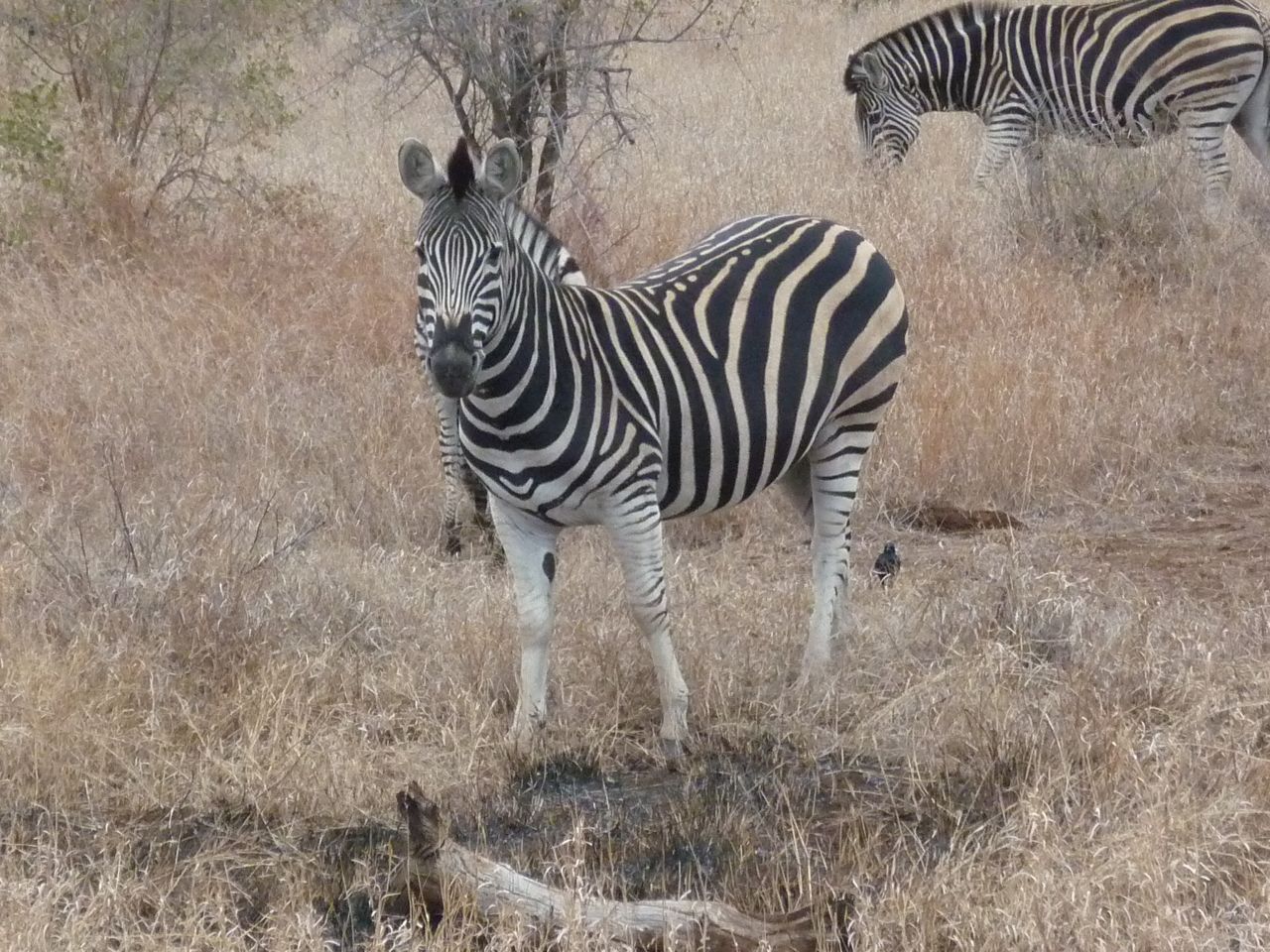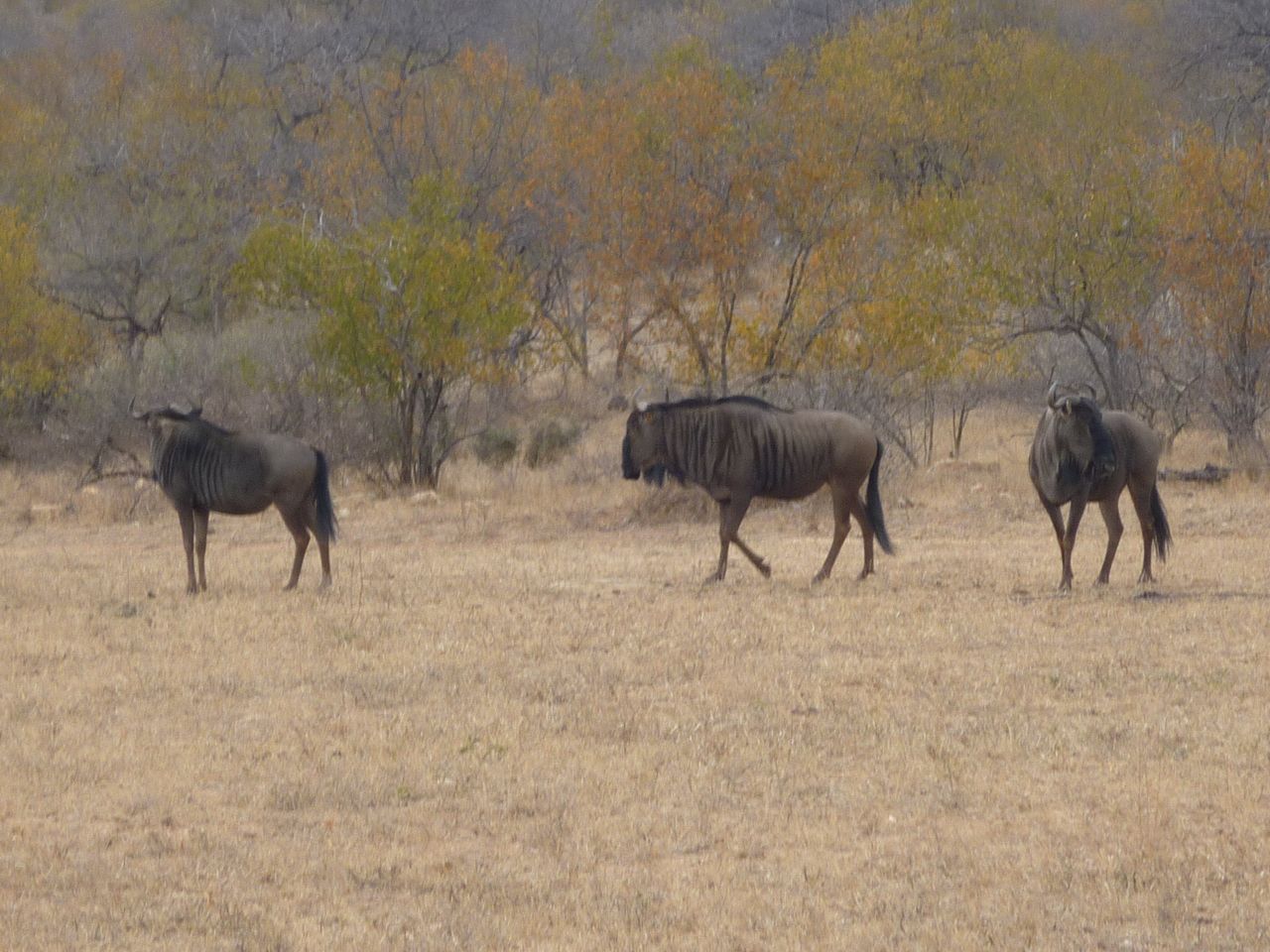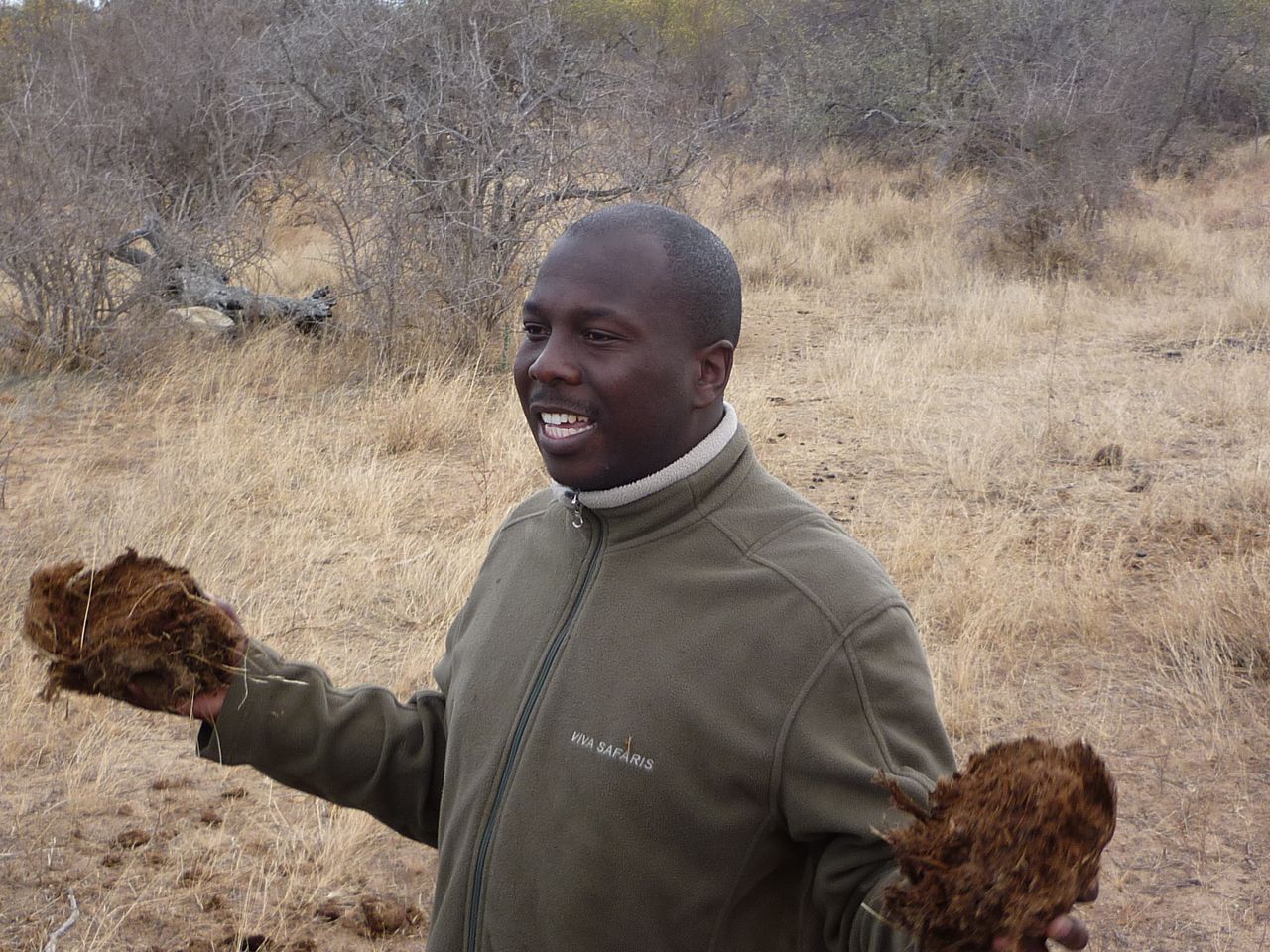 Our local bush guide "Bongani" teaching us about Elephant Dung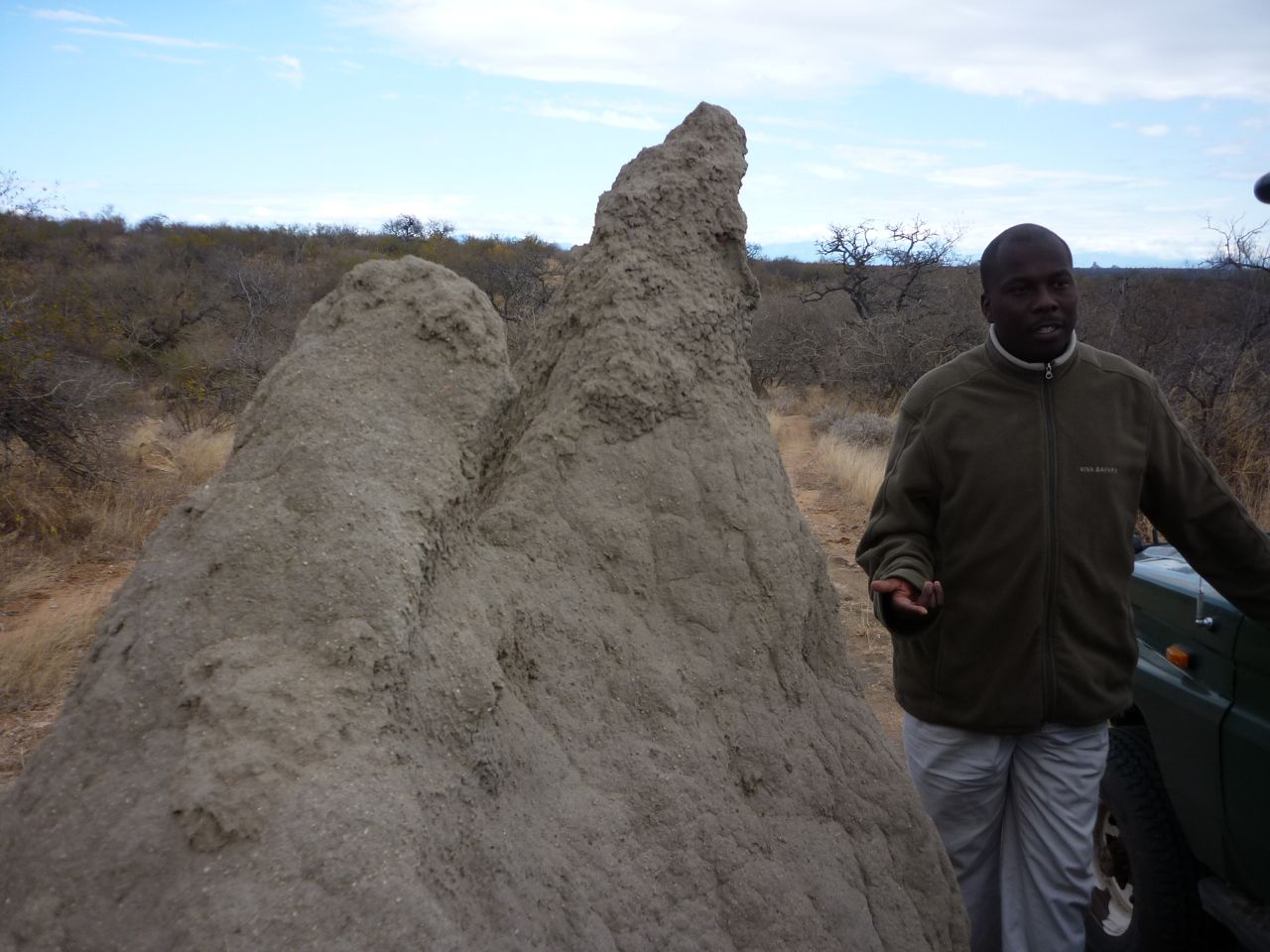 Termite mounds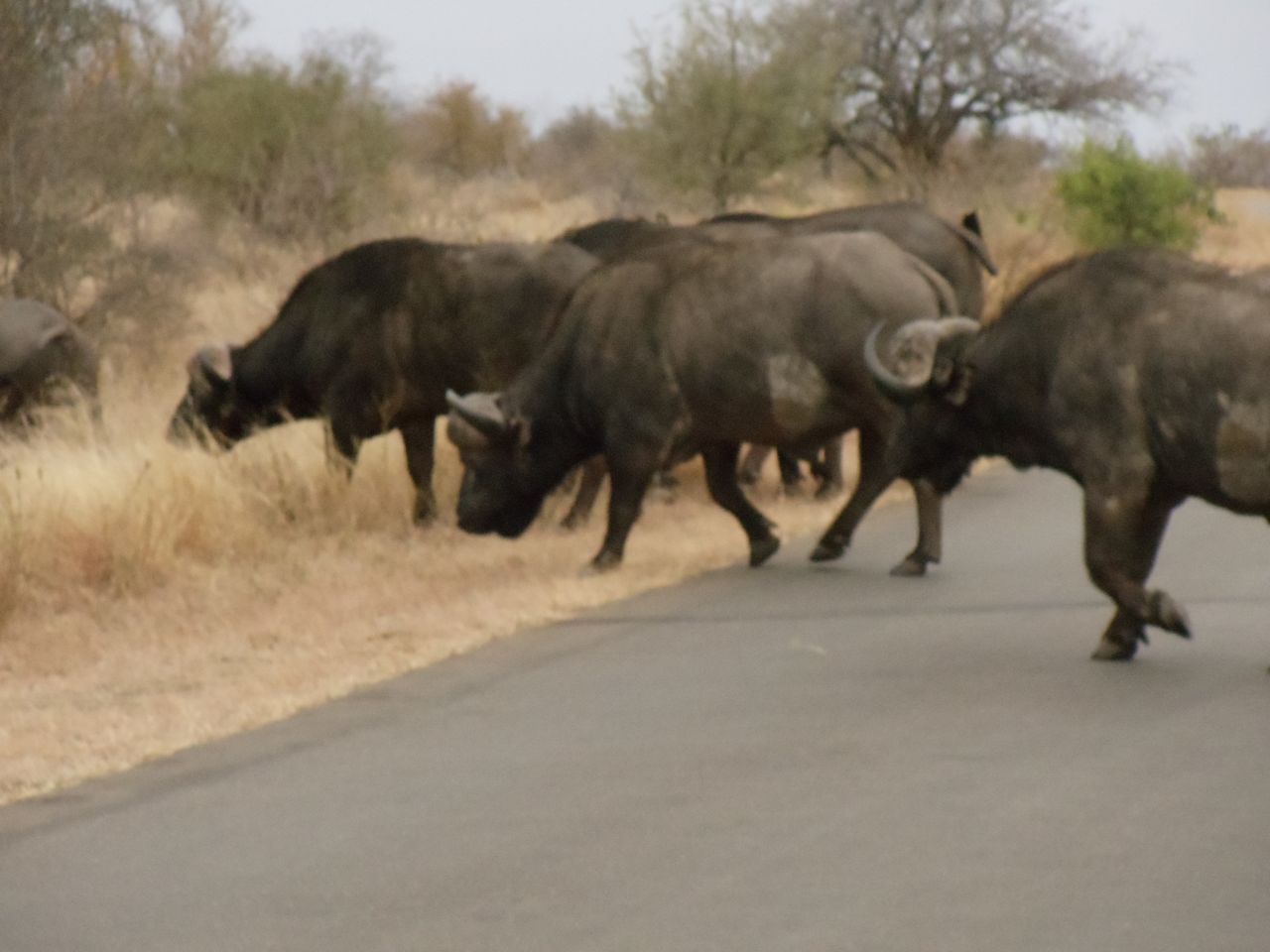 Herd of Cape Buffalo -- one of the "Big 5" -- includes Lion, Leapord, Elephant, Buffalo, and Rhinoceros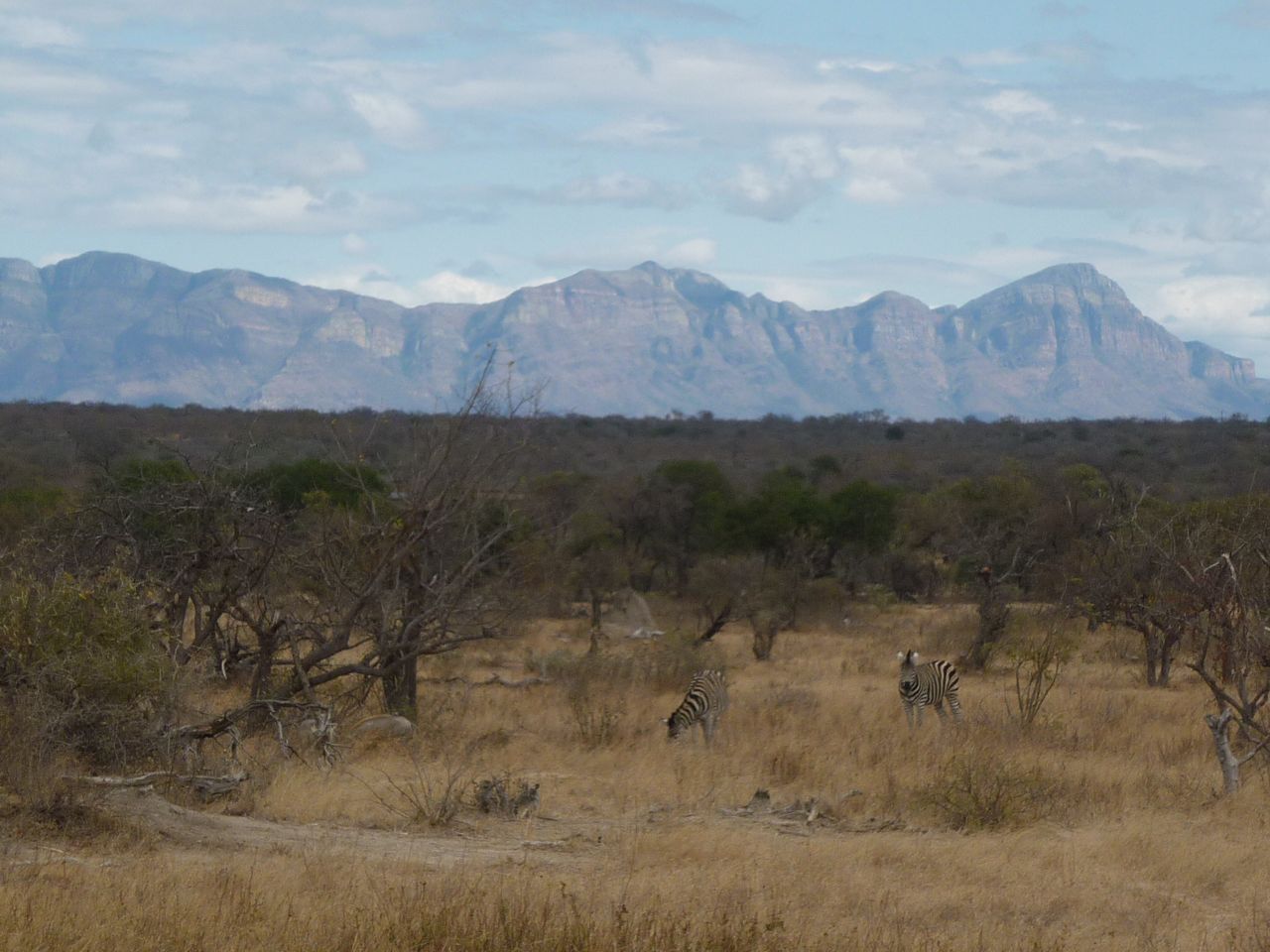 Zebras with the Drakkenberg Mountain in the background (longest mountain in South Africa)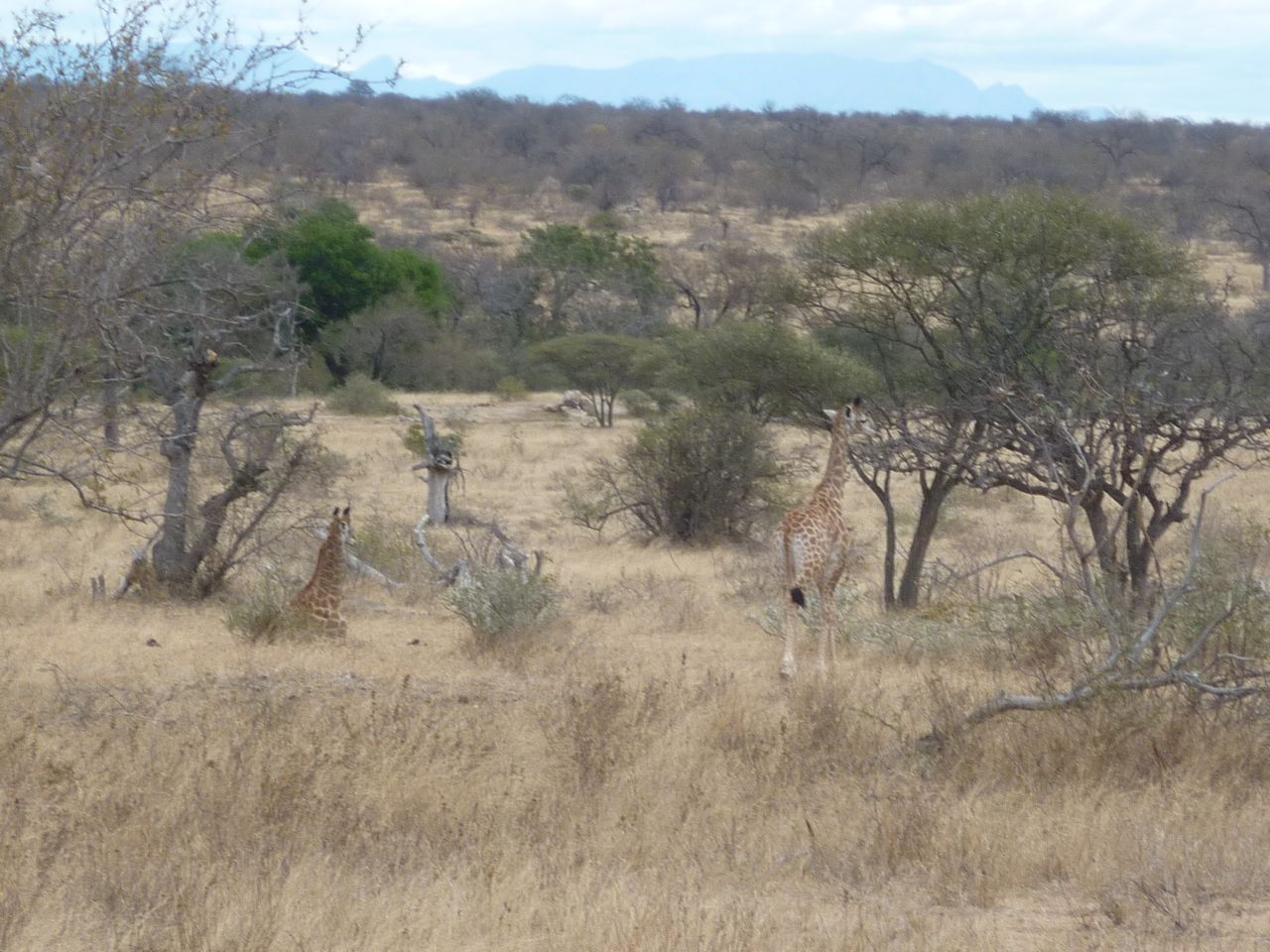 Baby Giraffes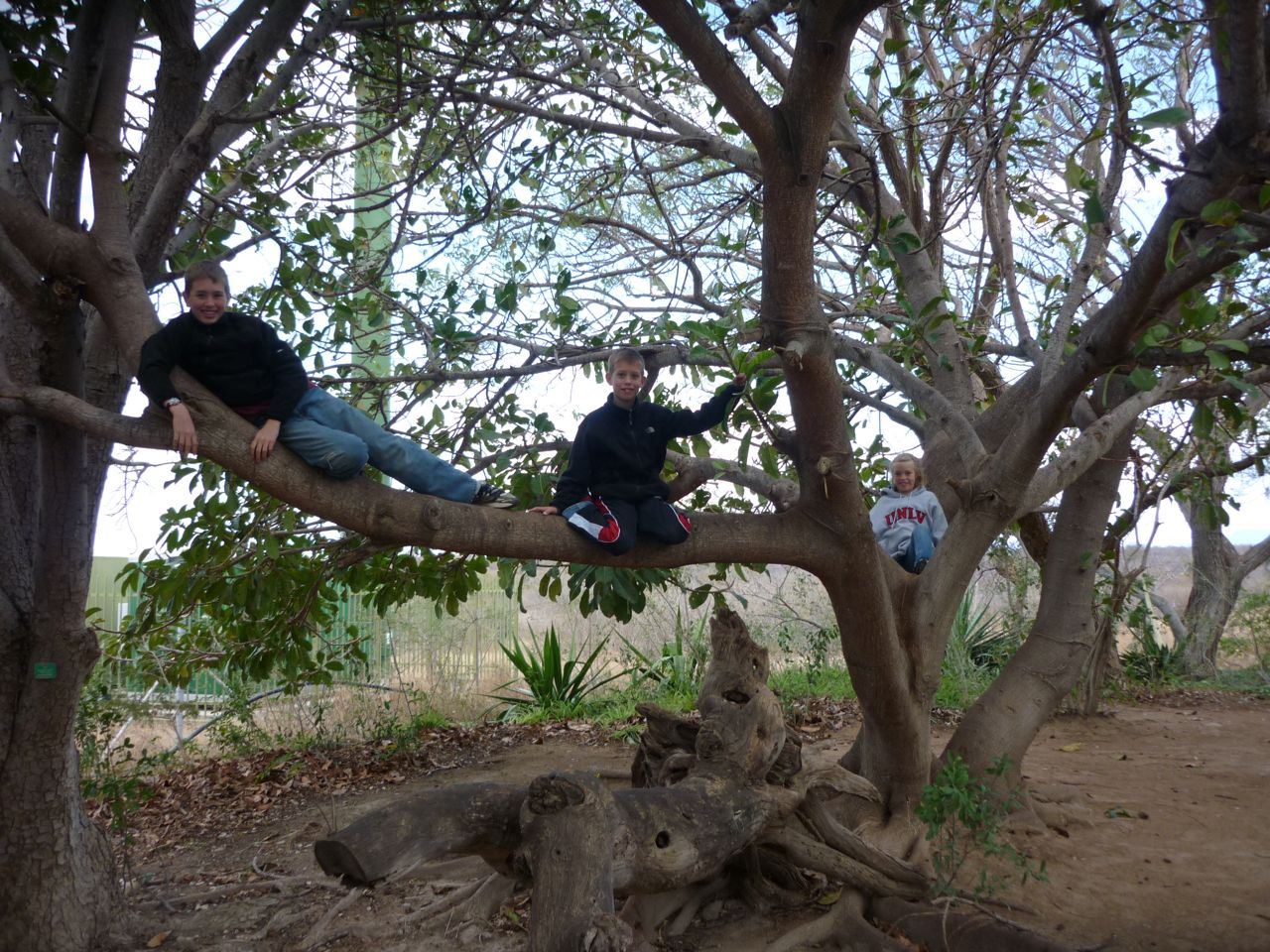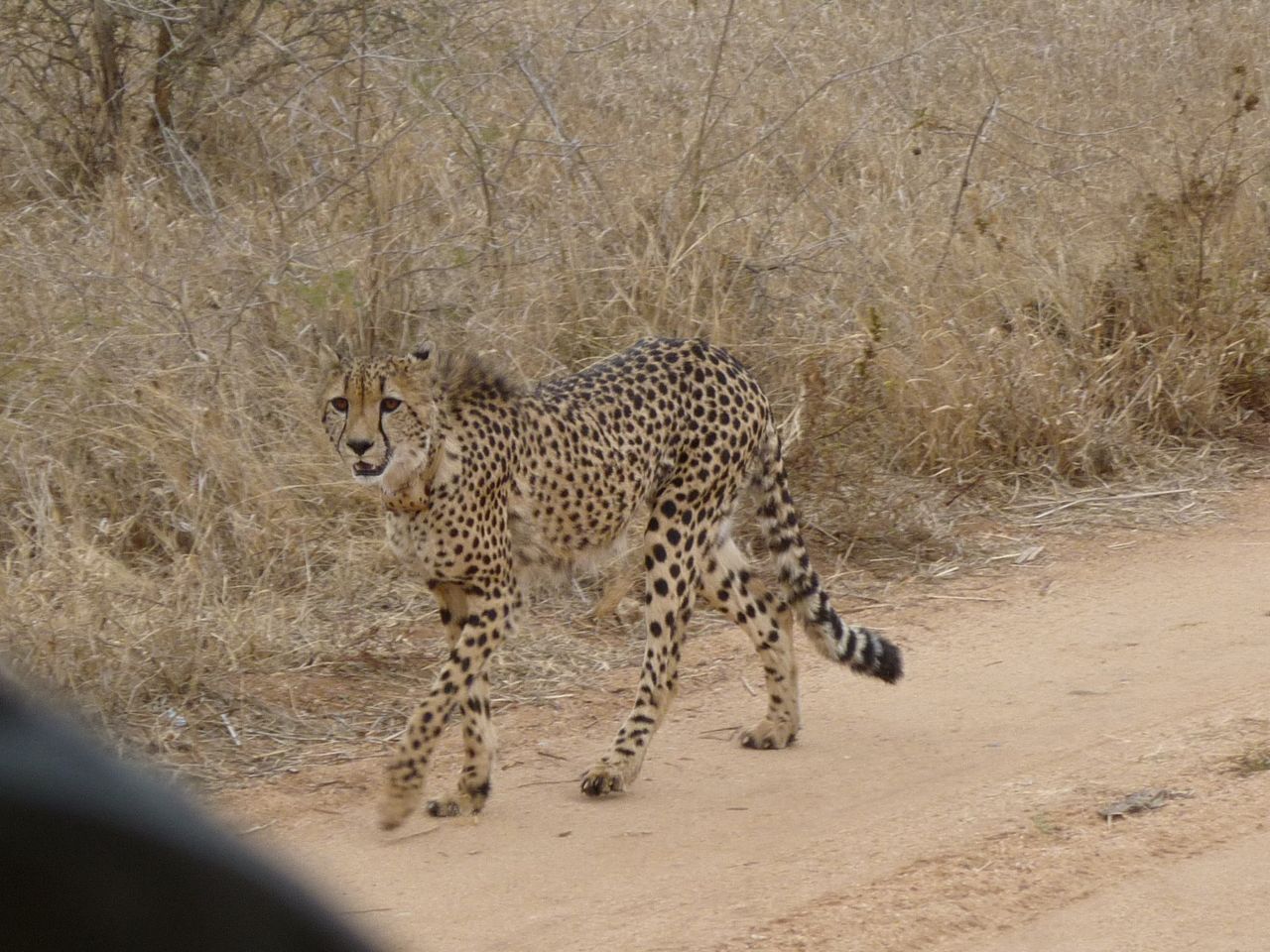 Cheetah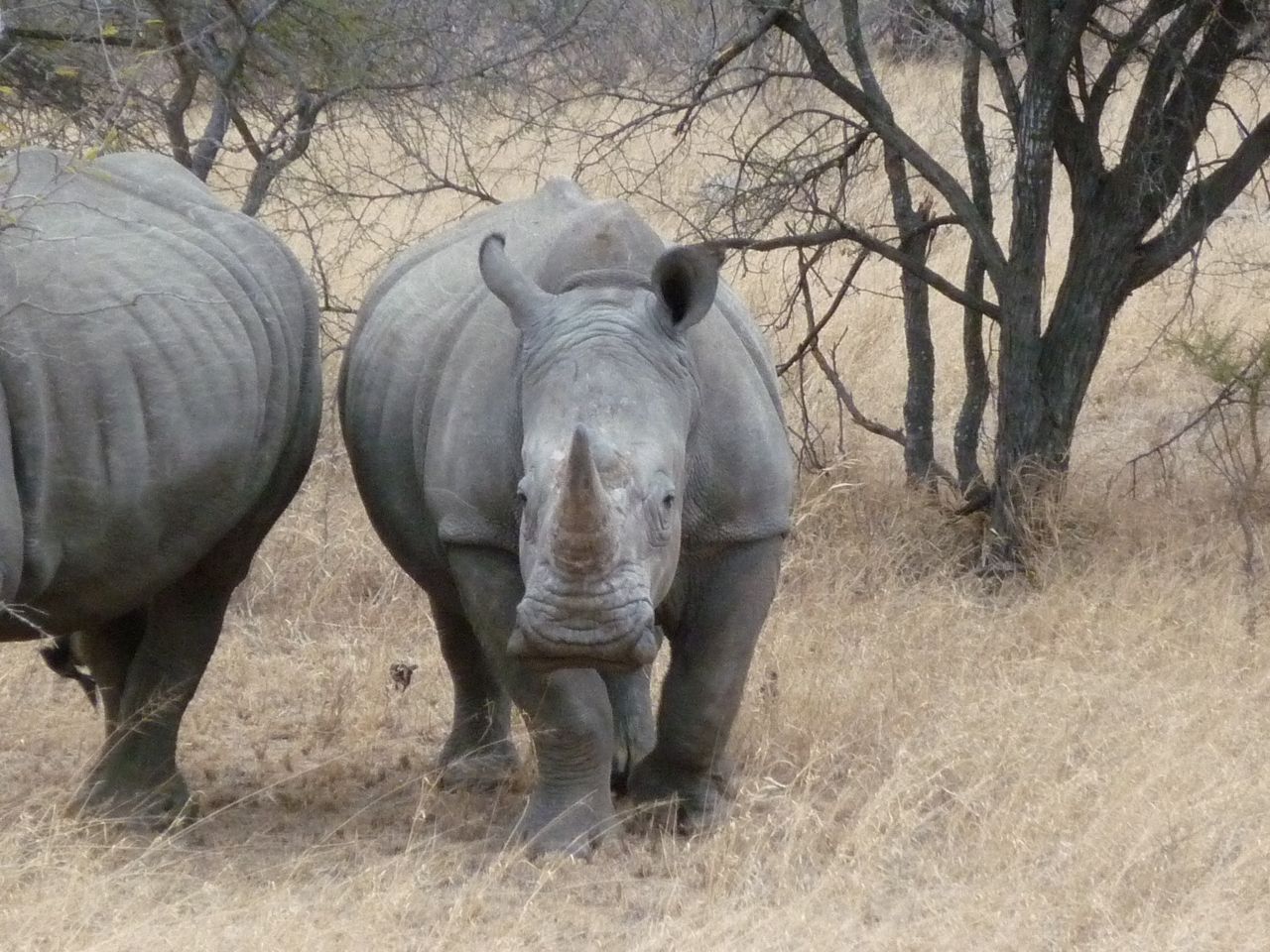 White Rhinos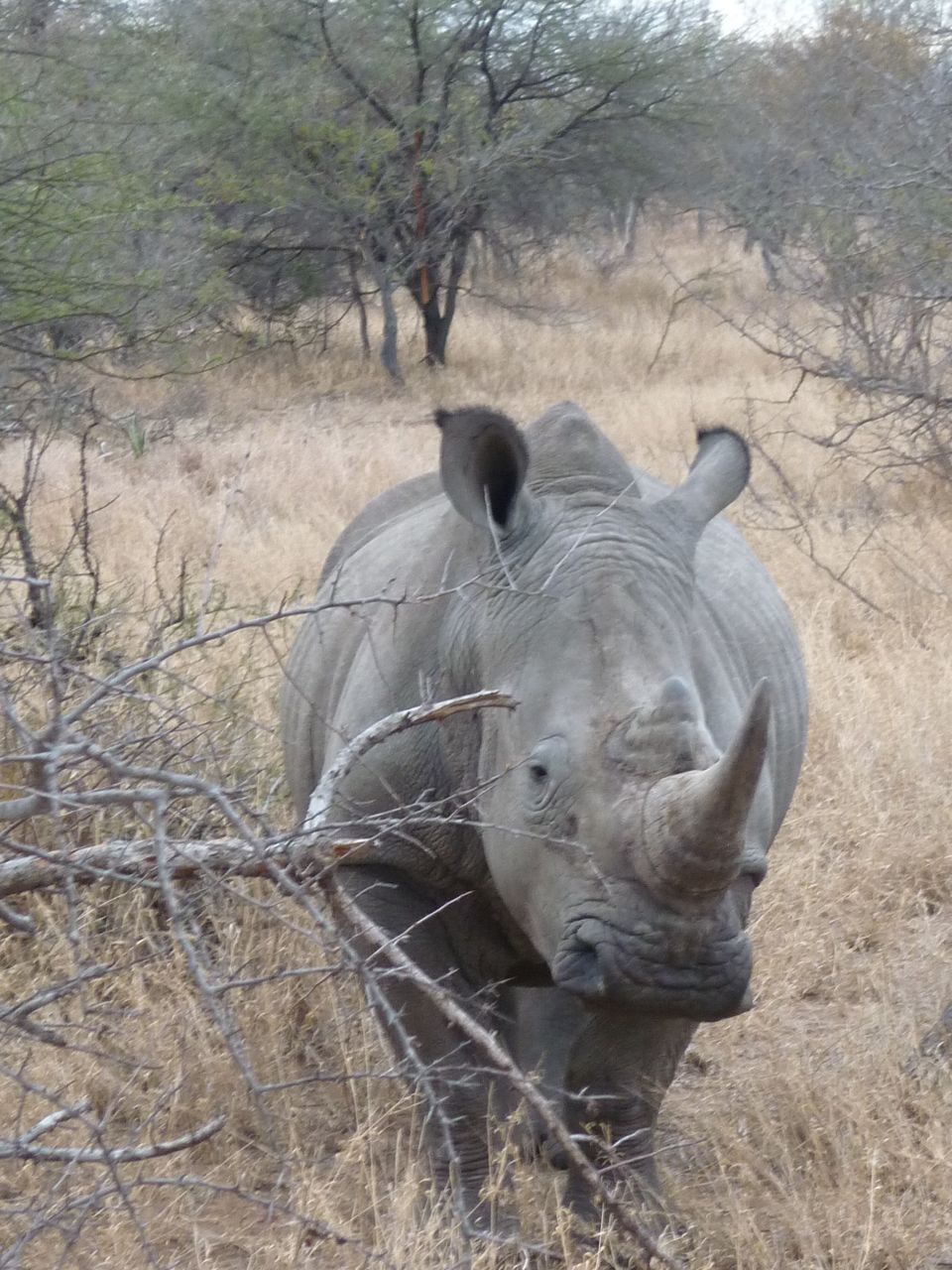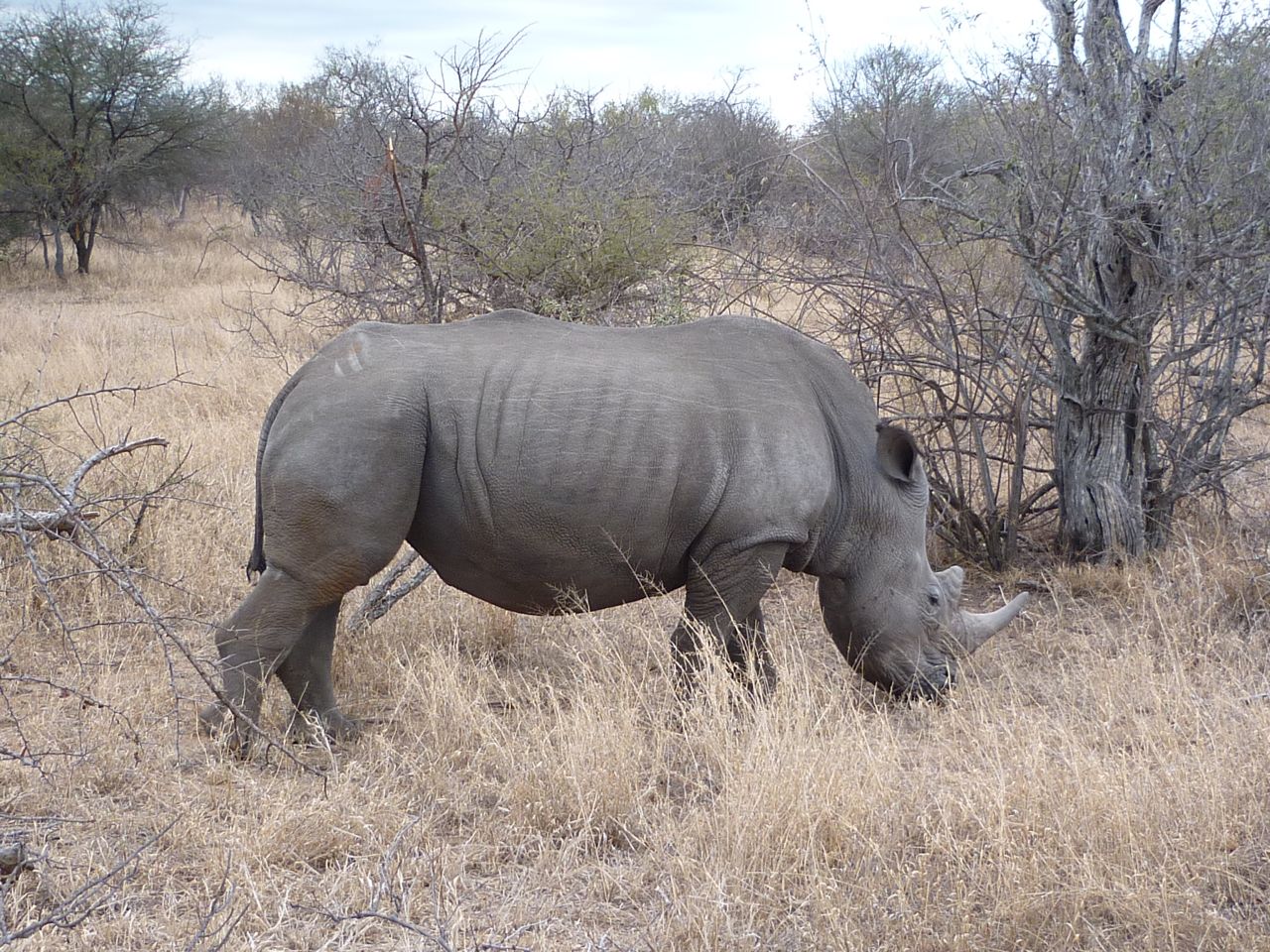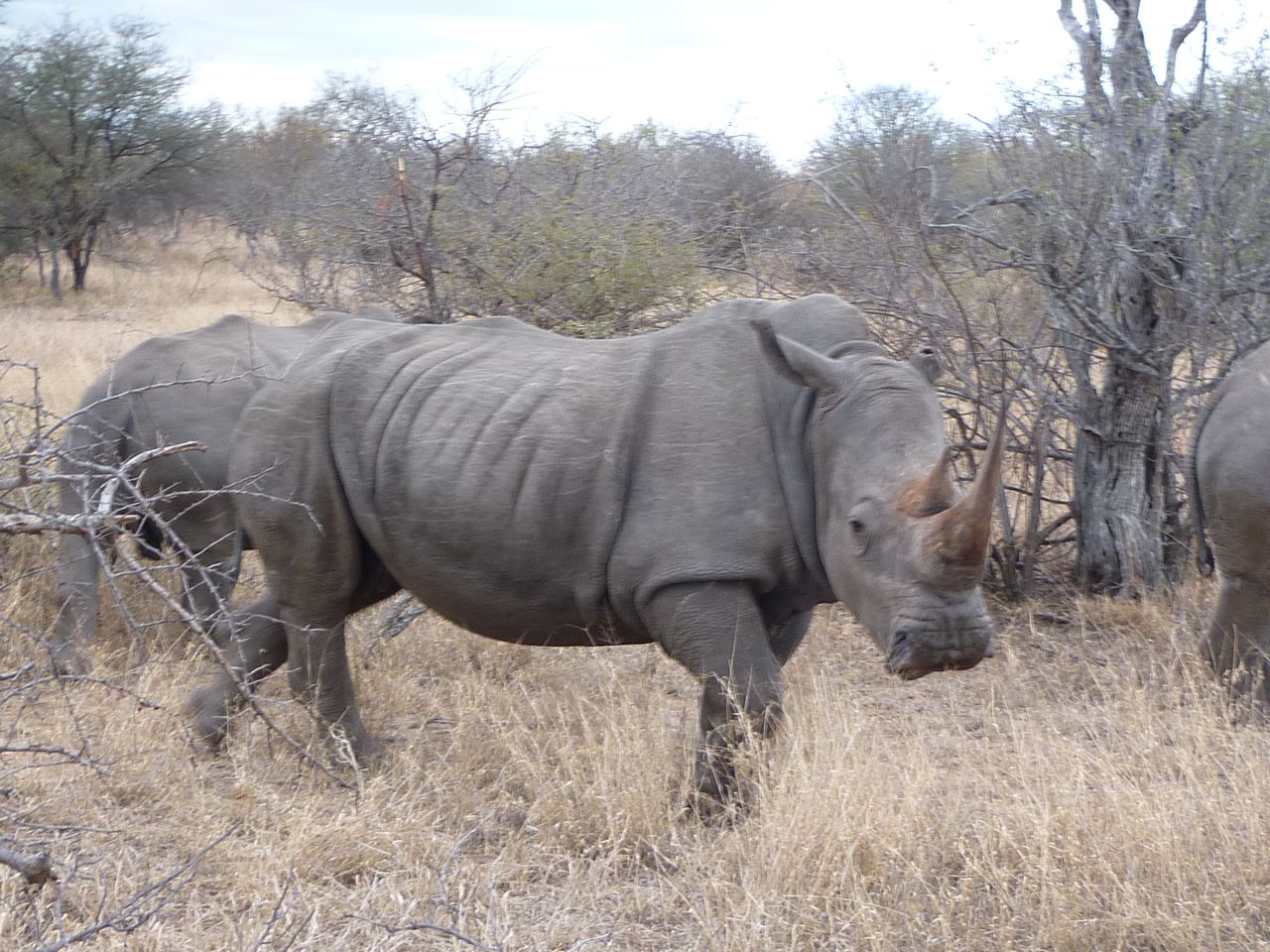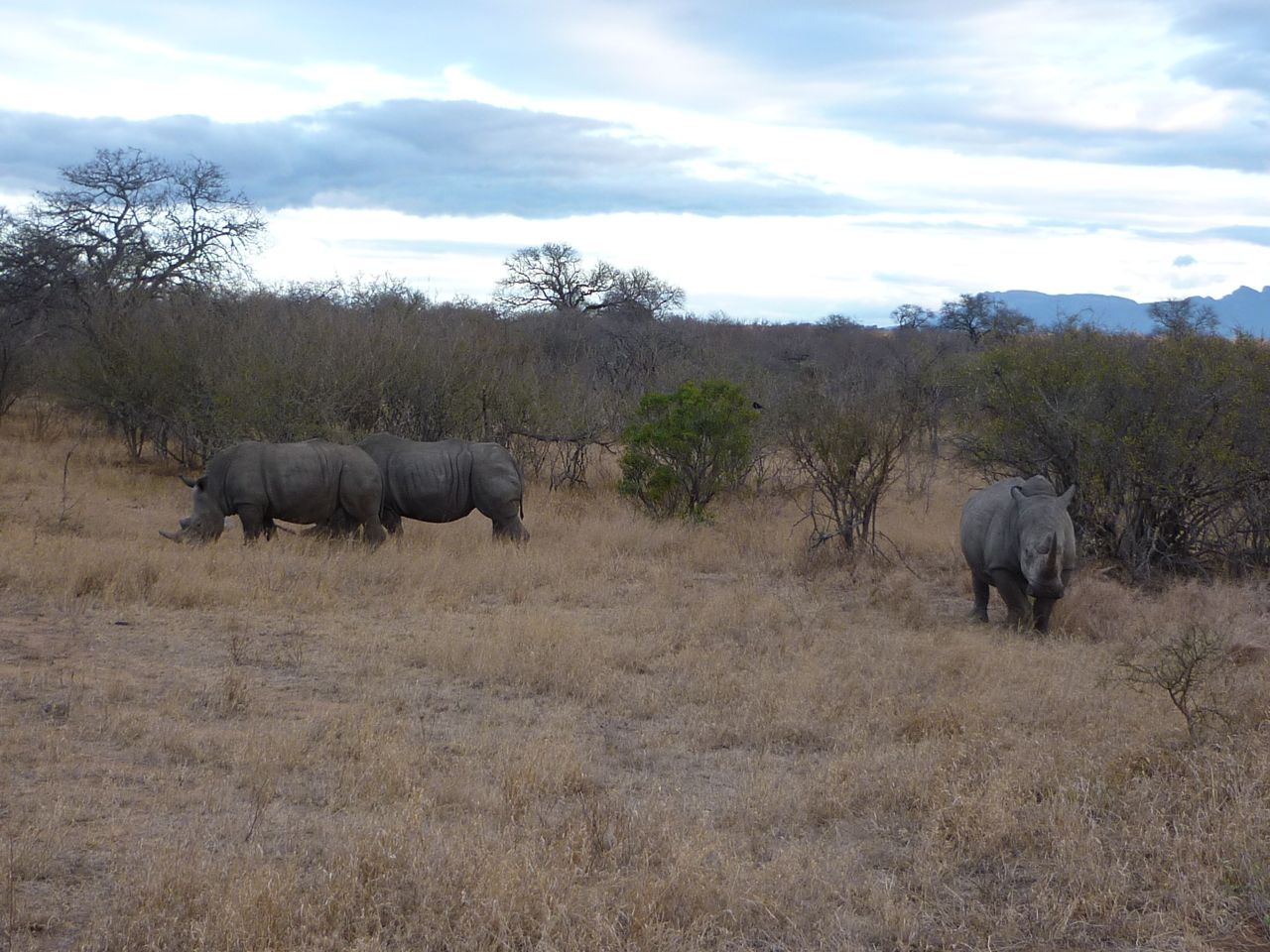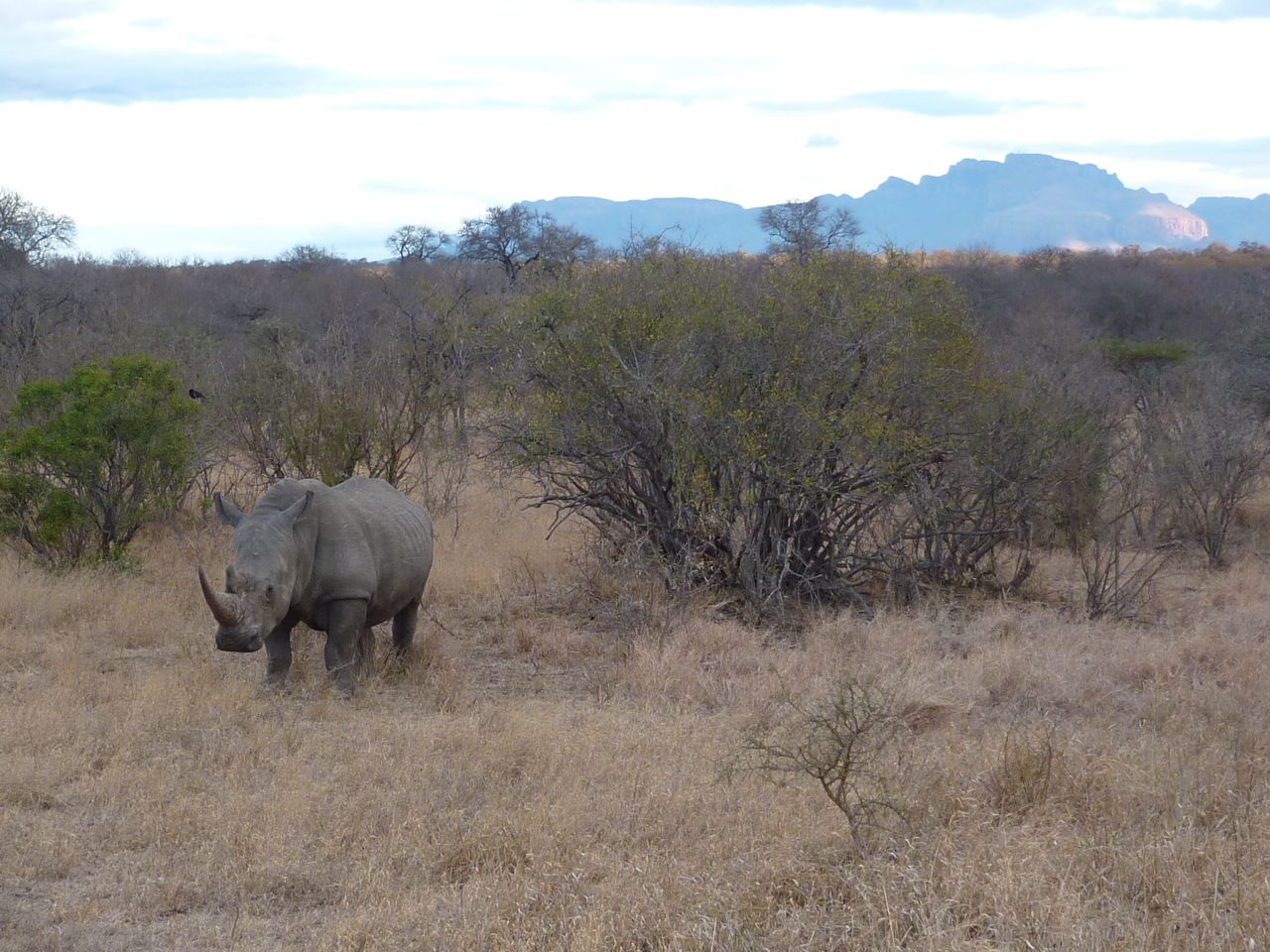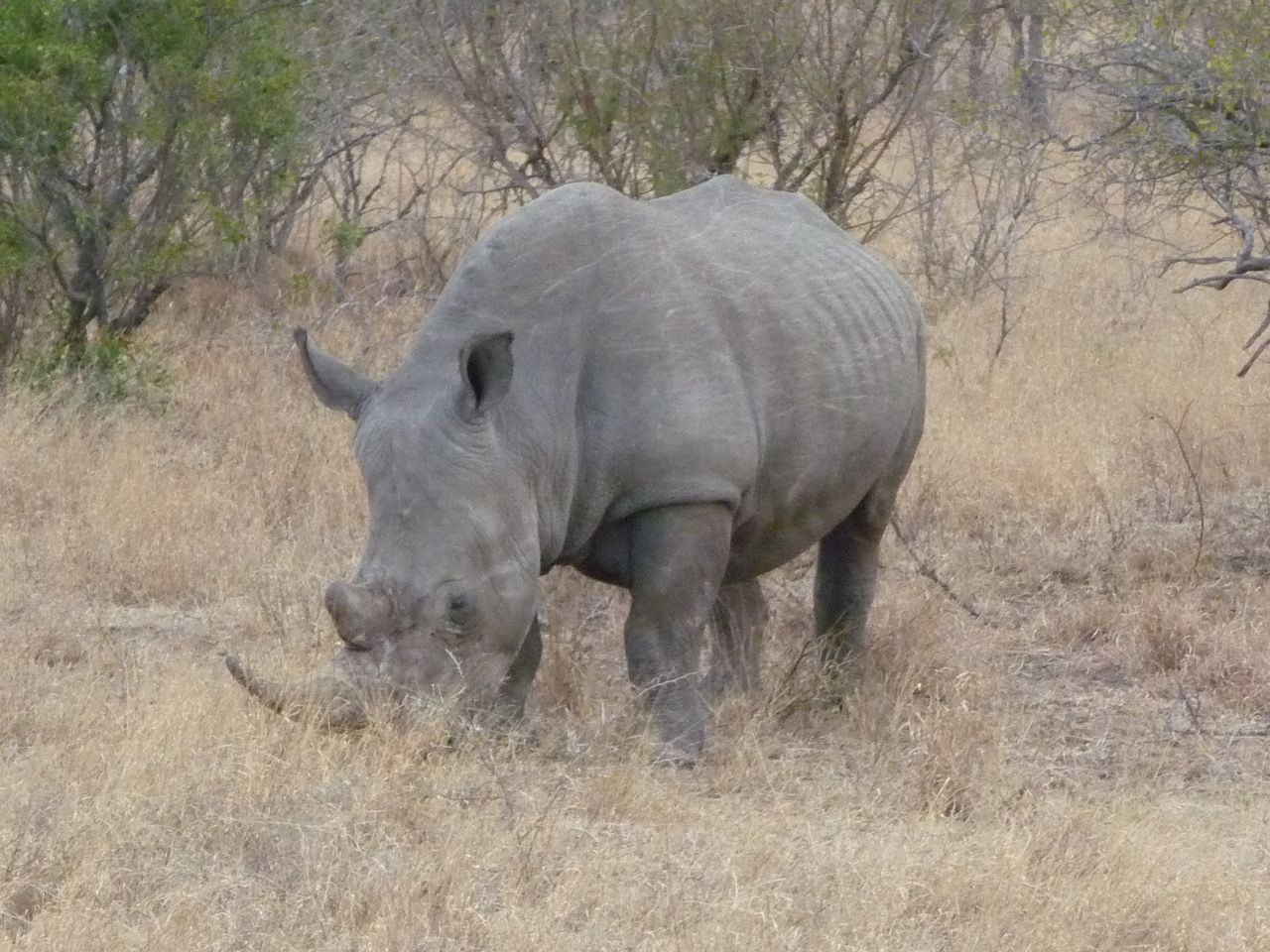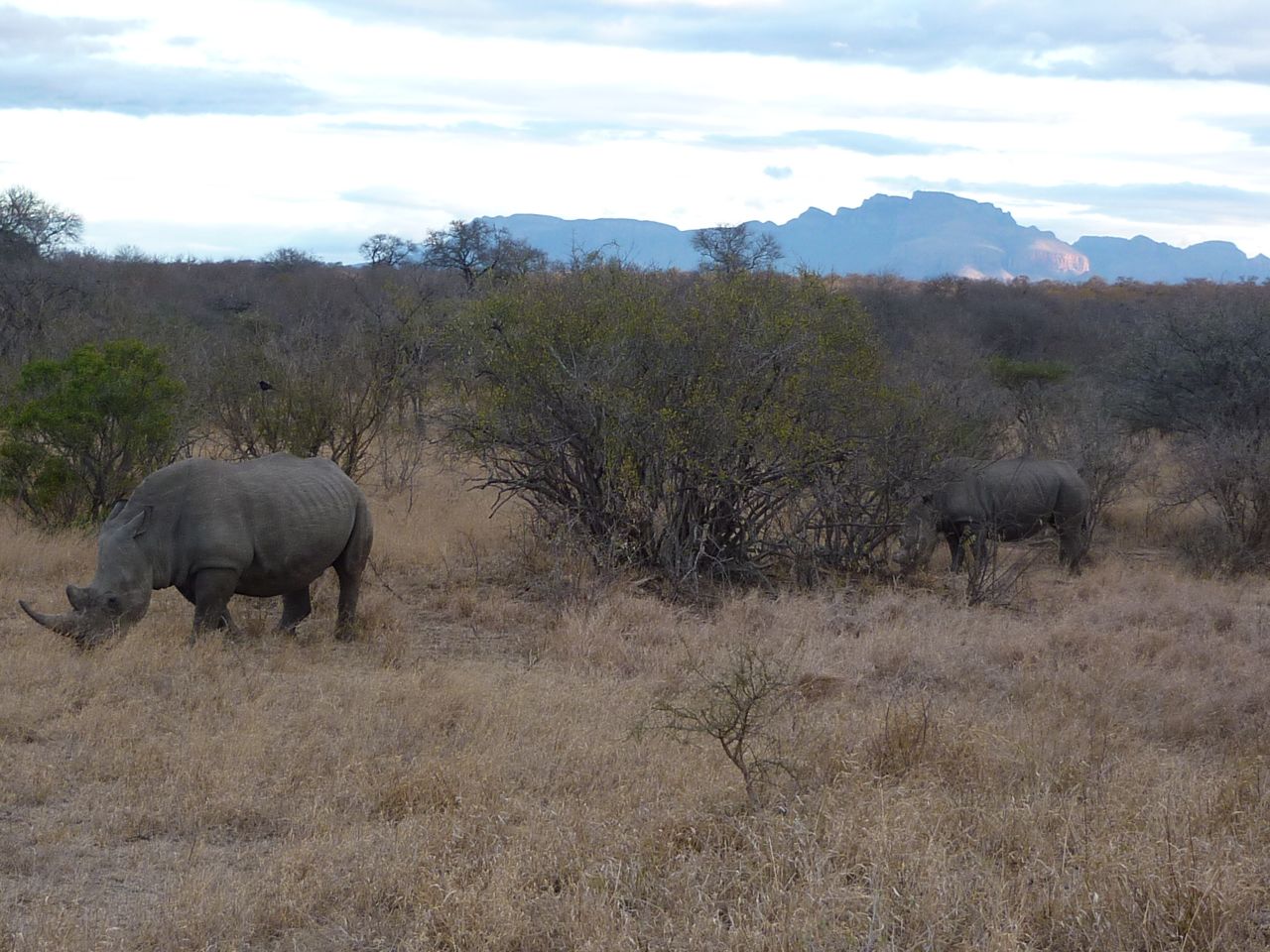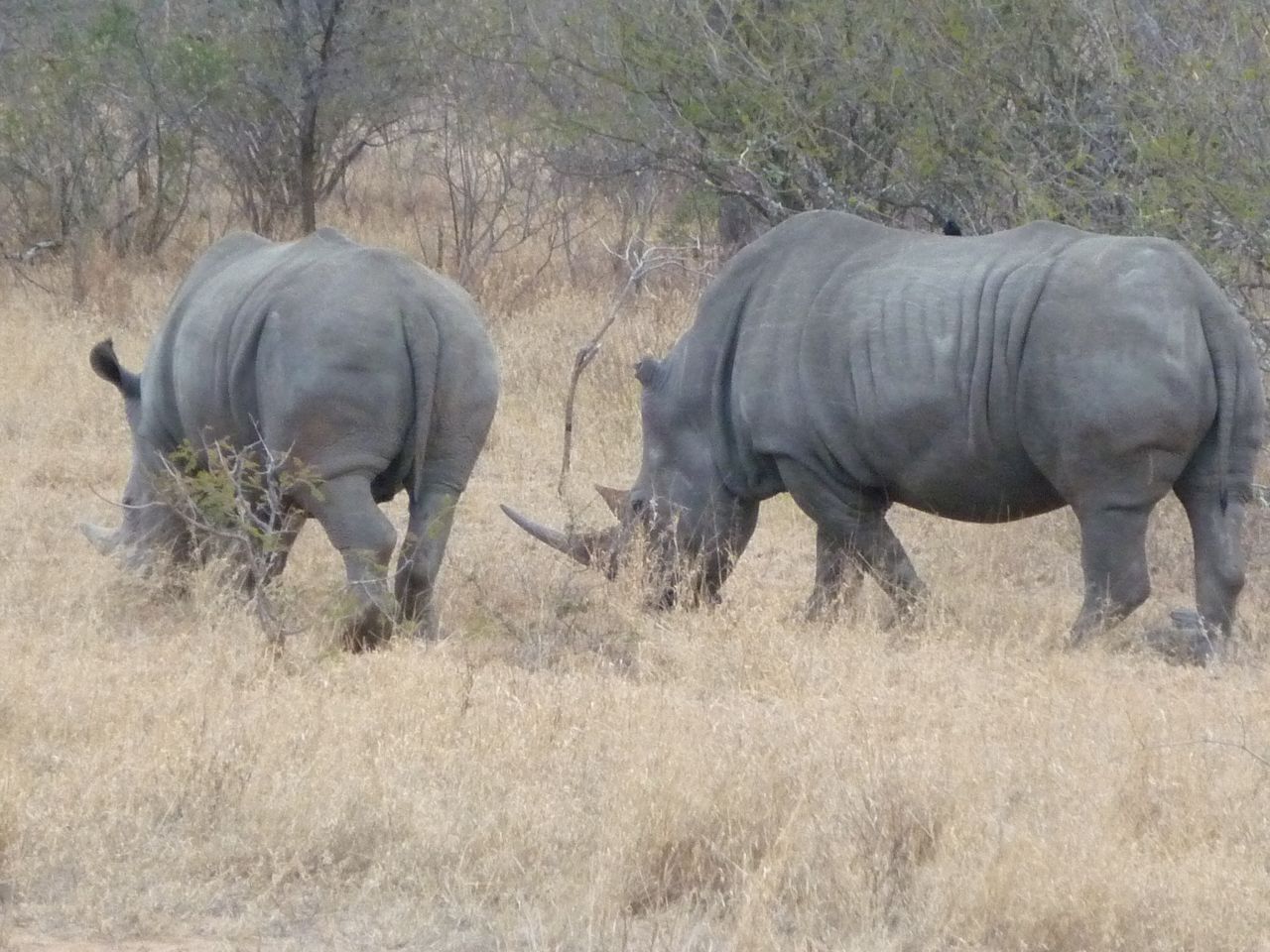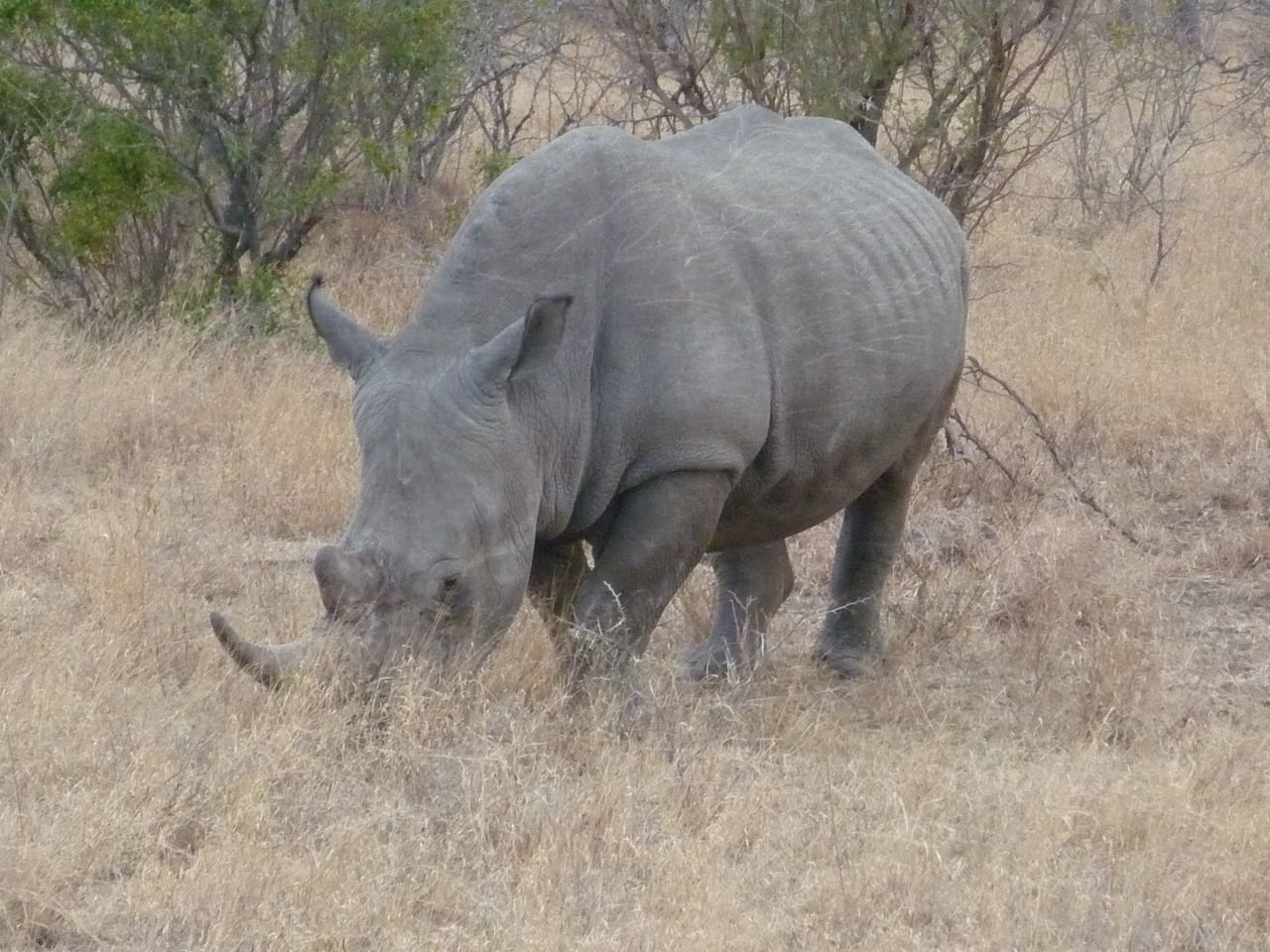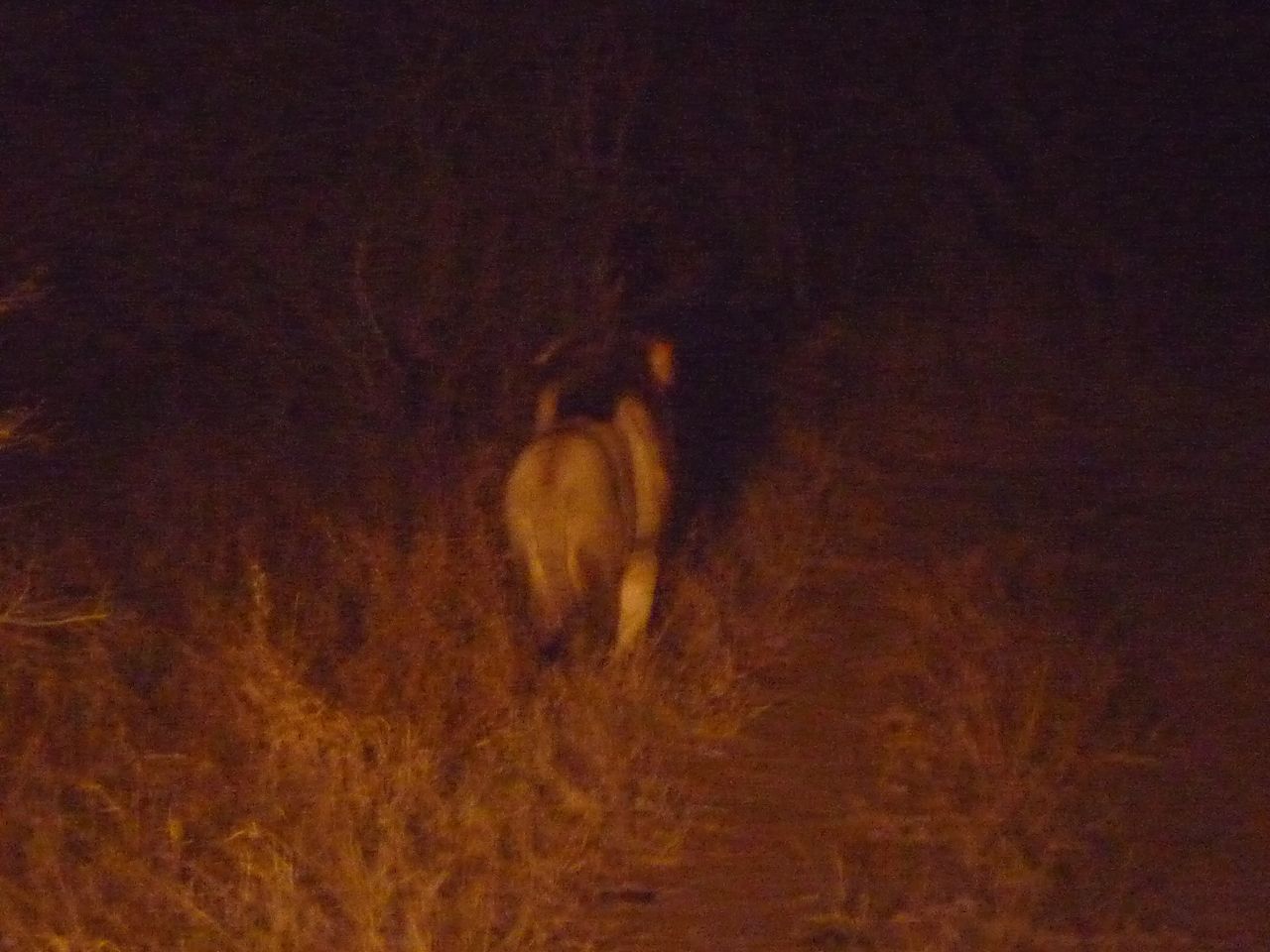 Tracking a Lion at night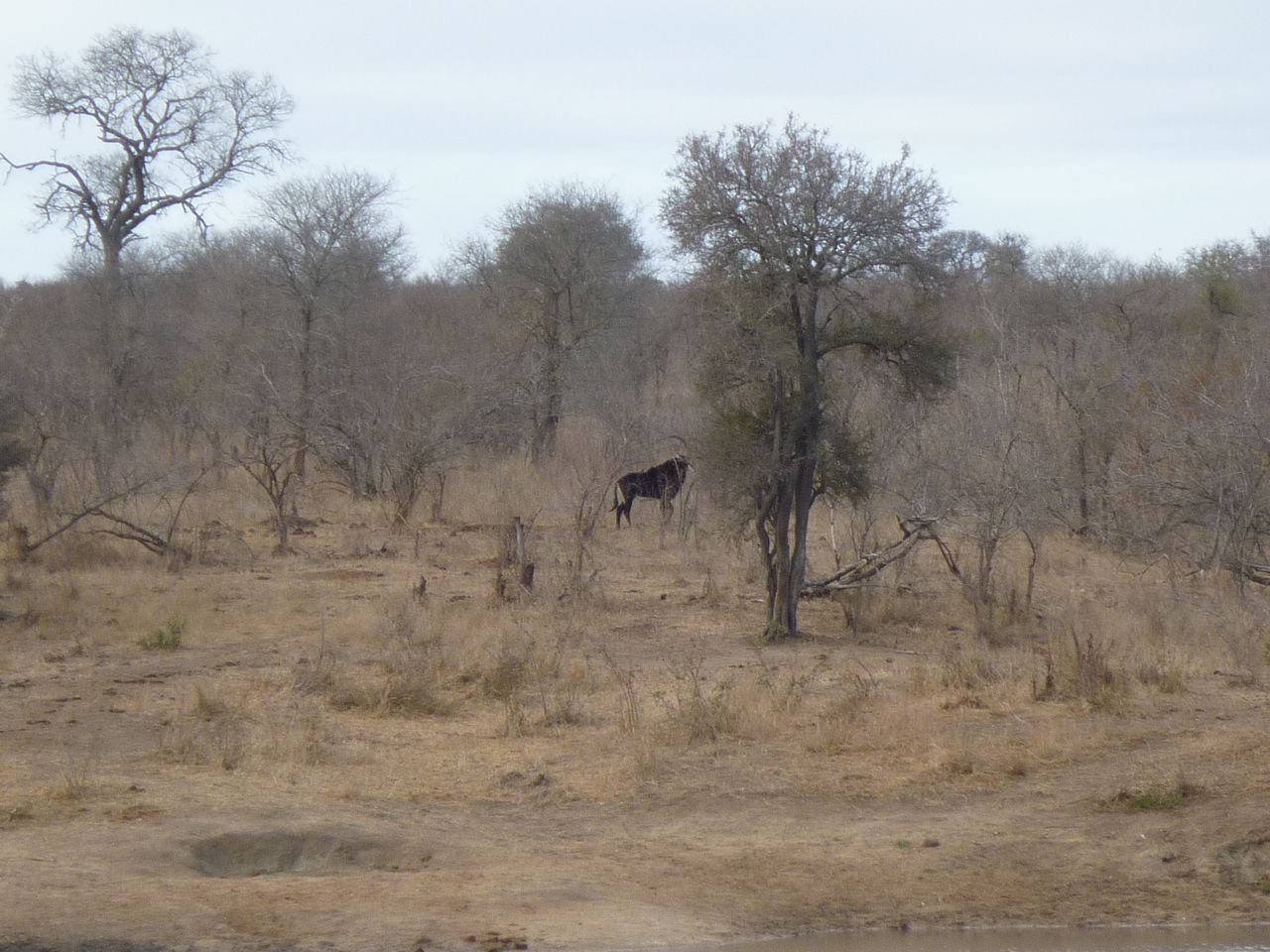 Rare African Sable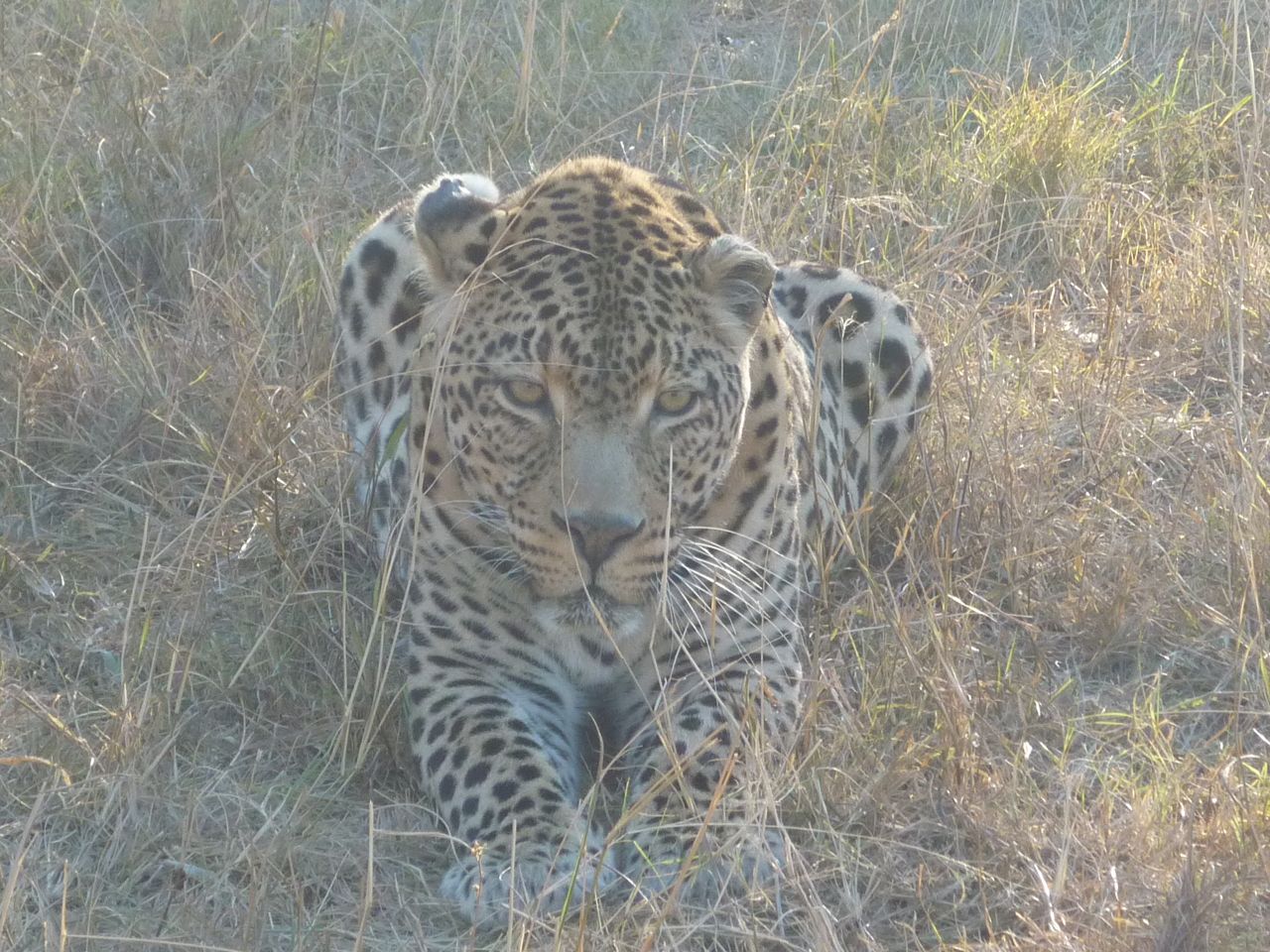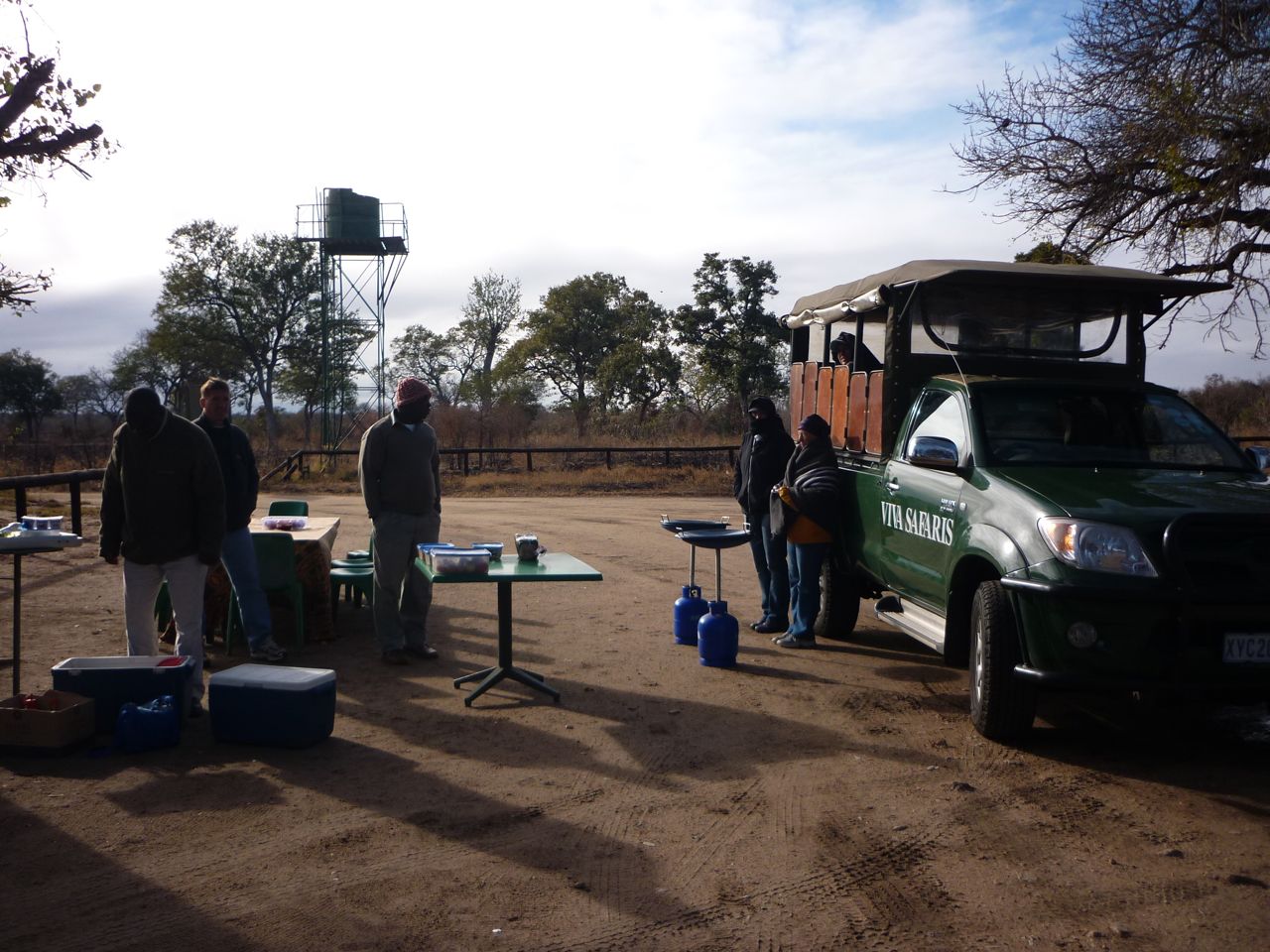 Bush Breakfast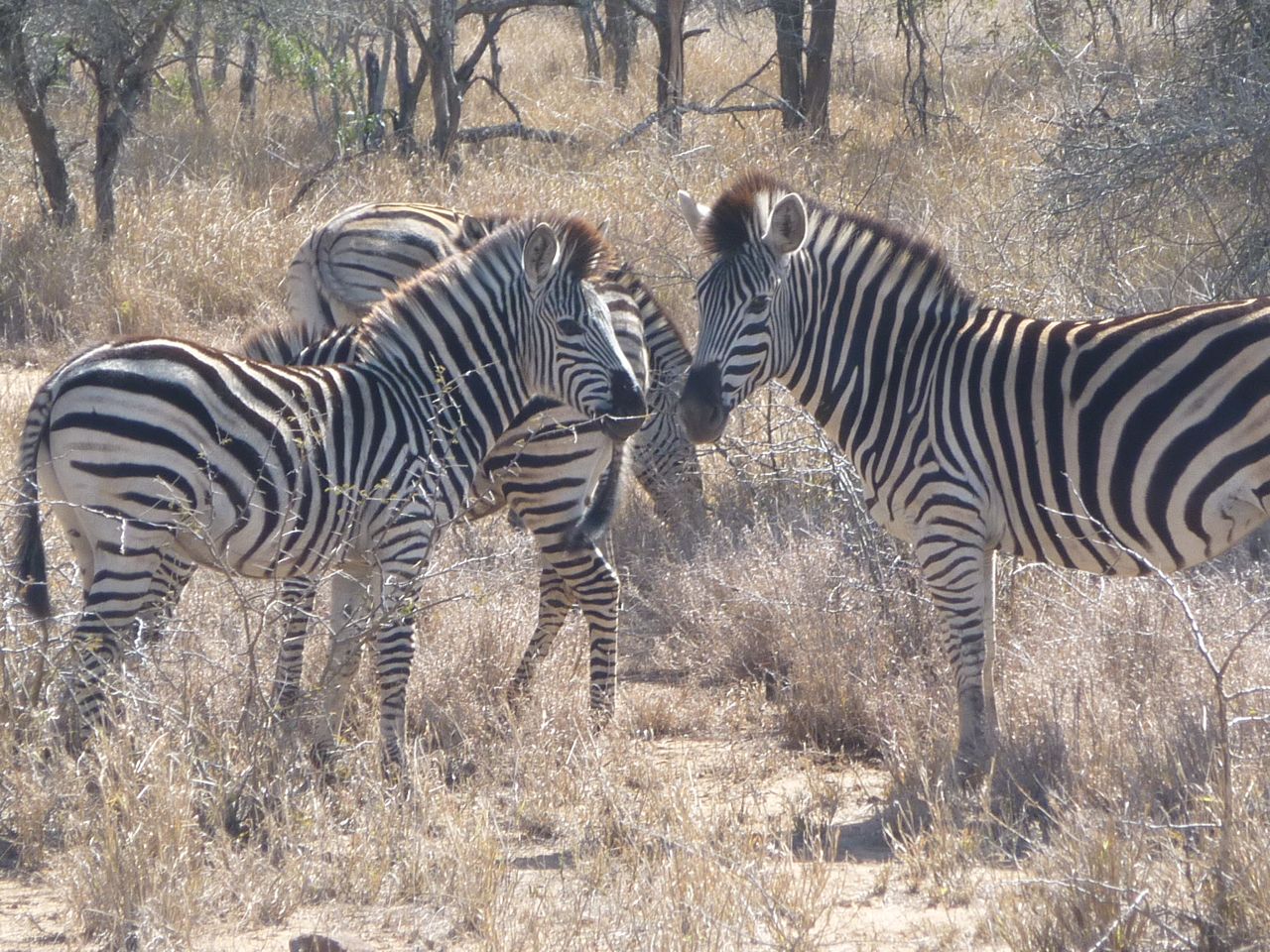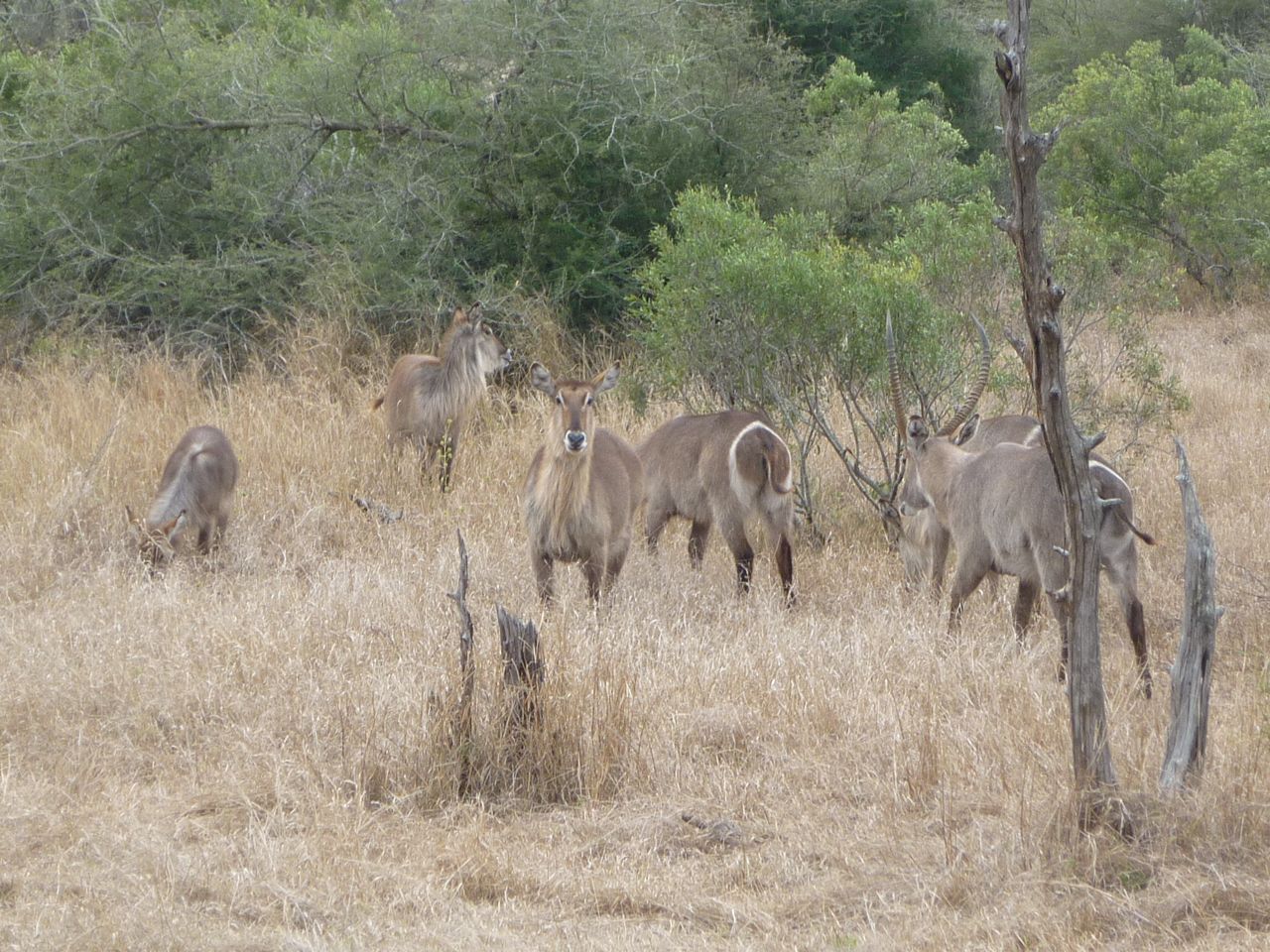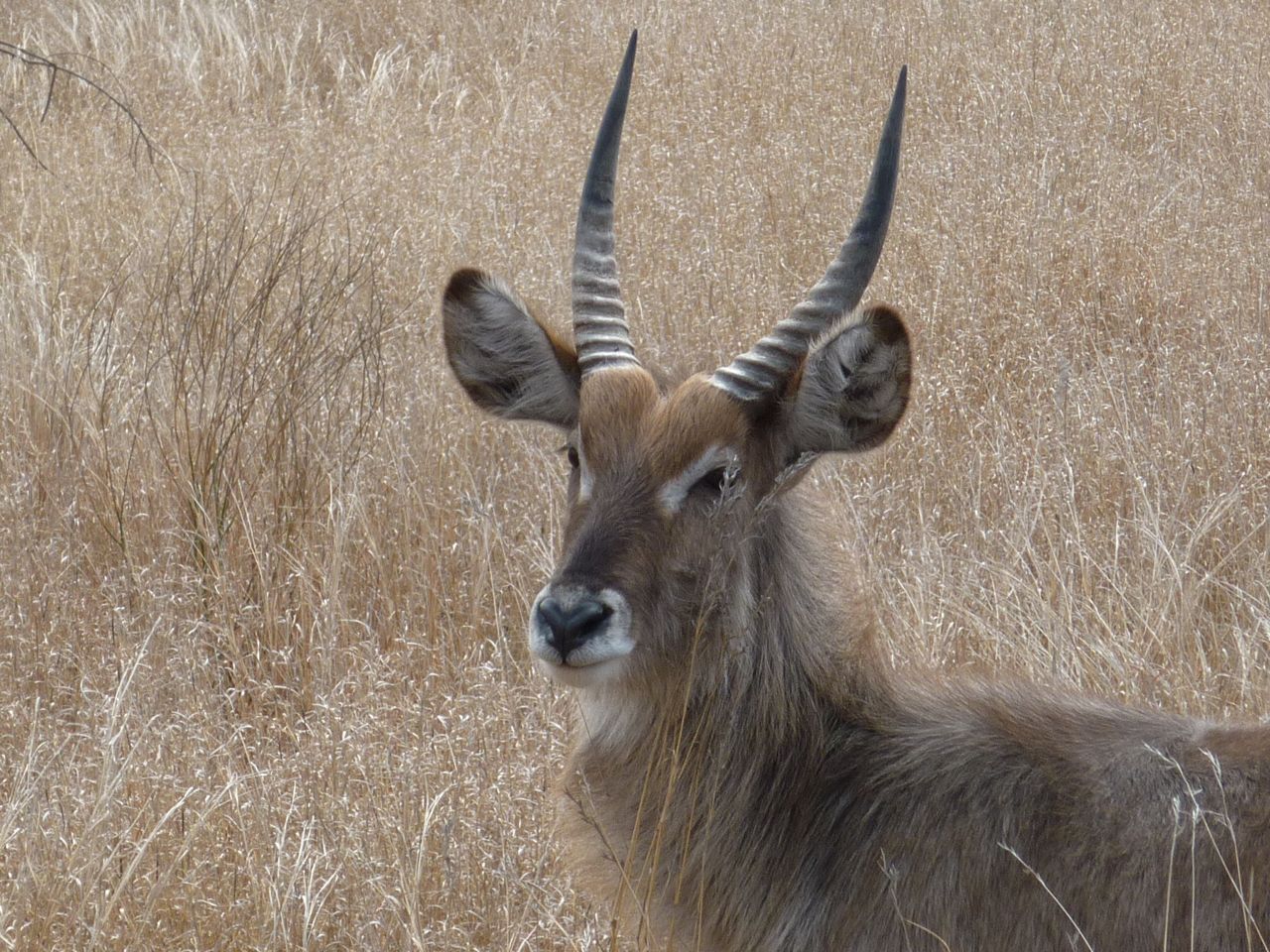 Male WaterBuck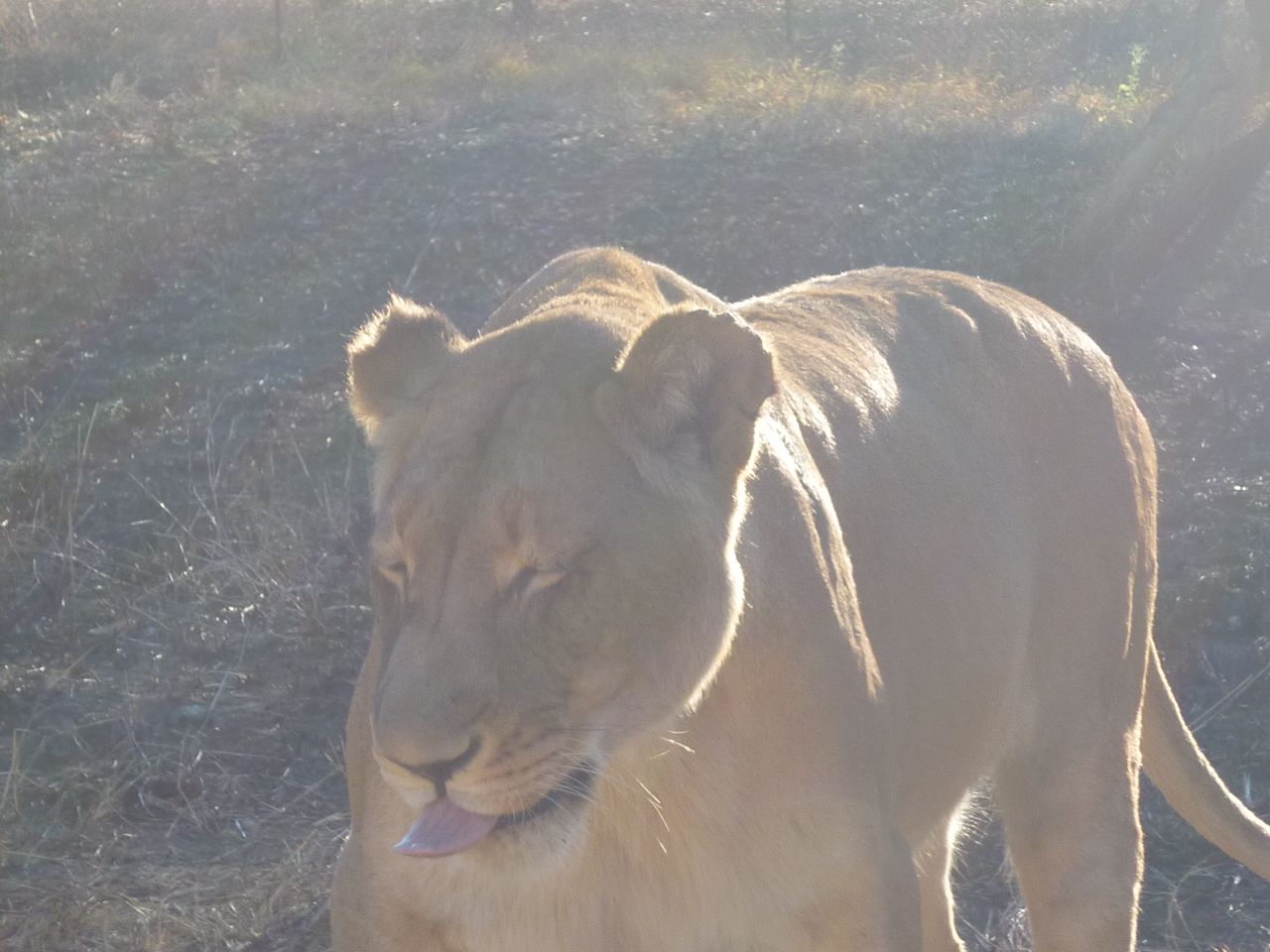 Lionness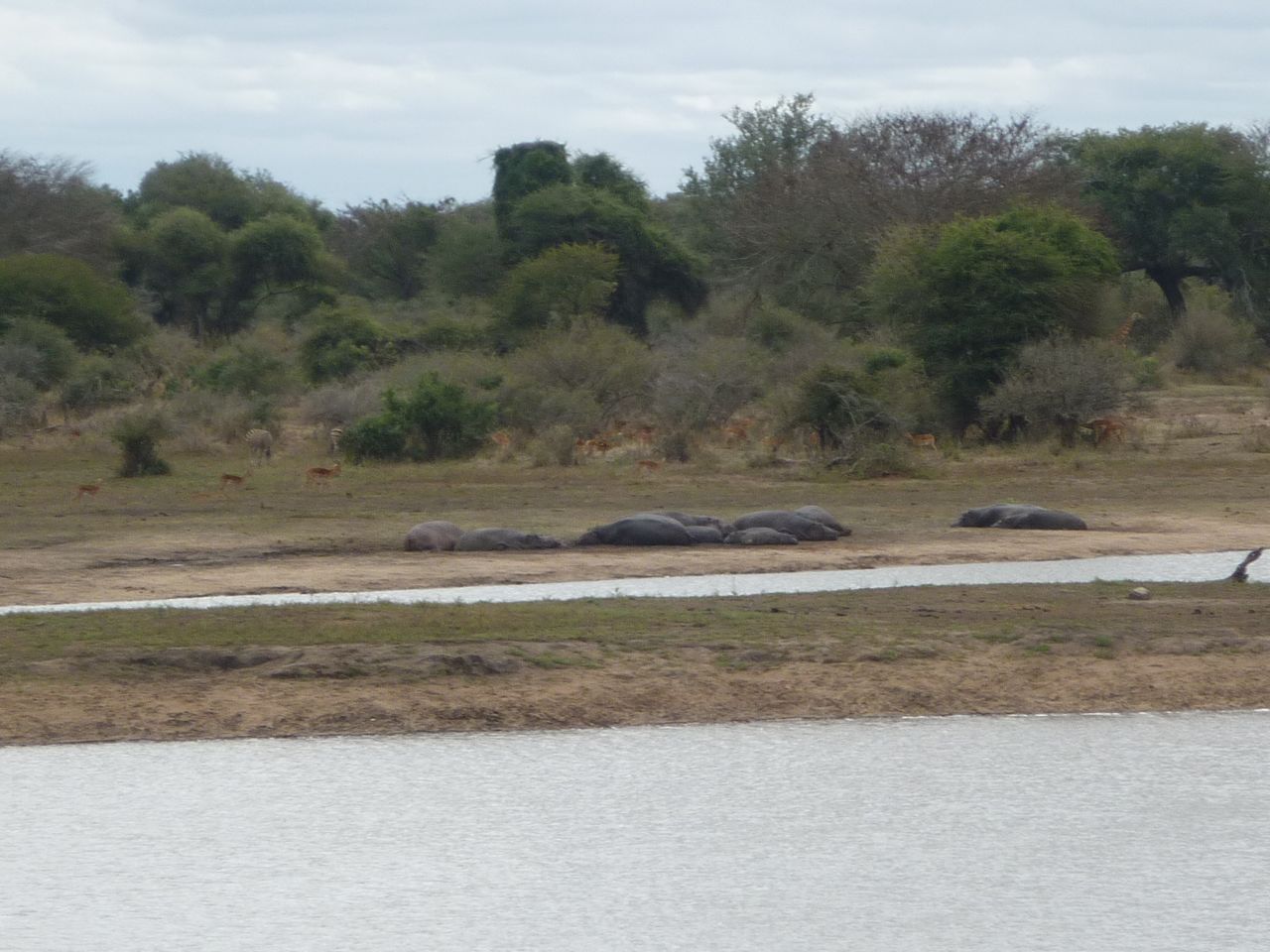 Hippopatumus lounging in the sun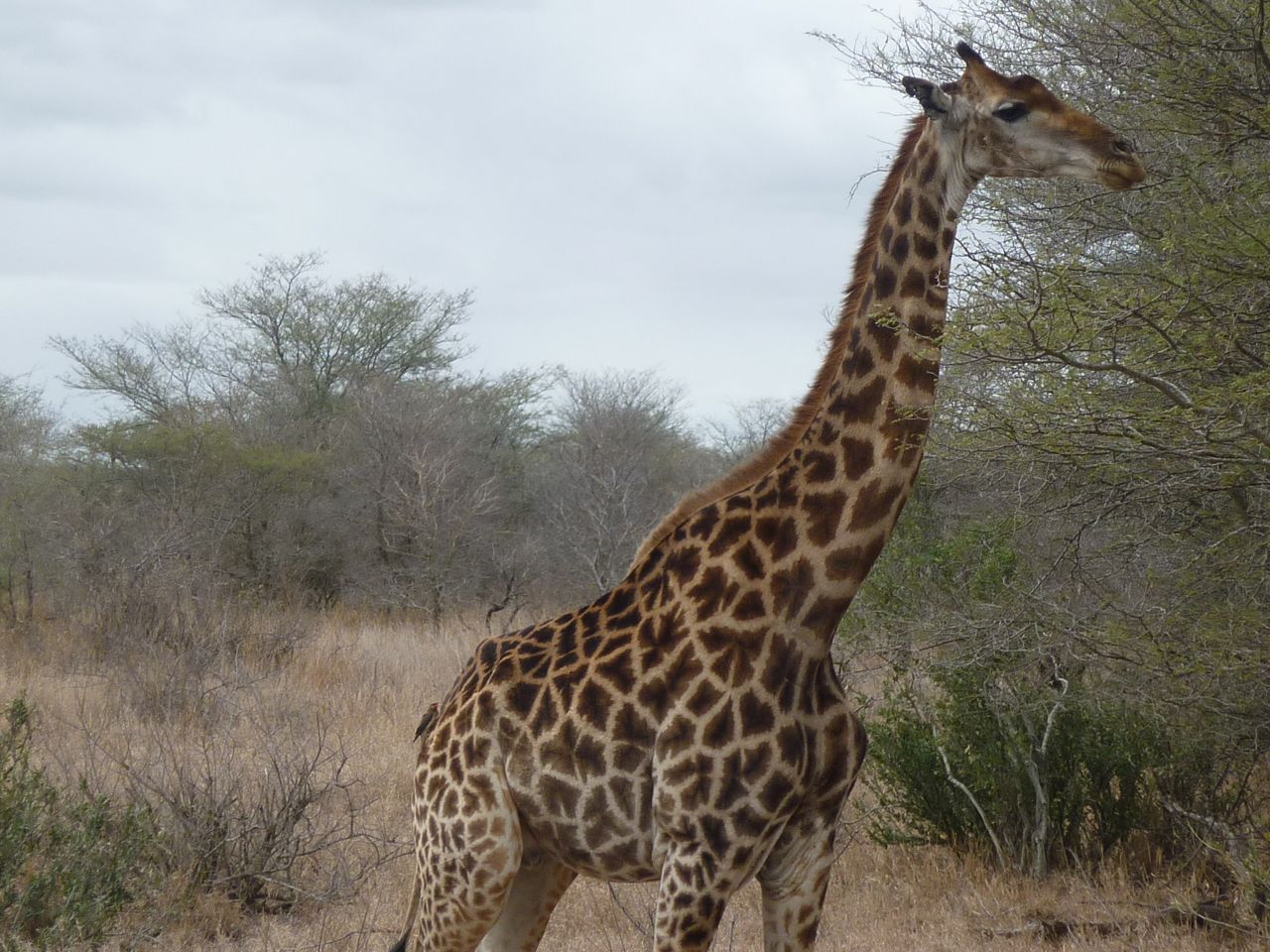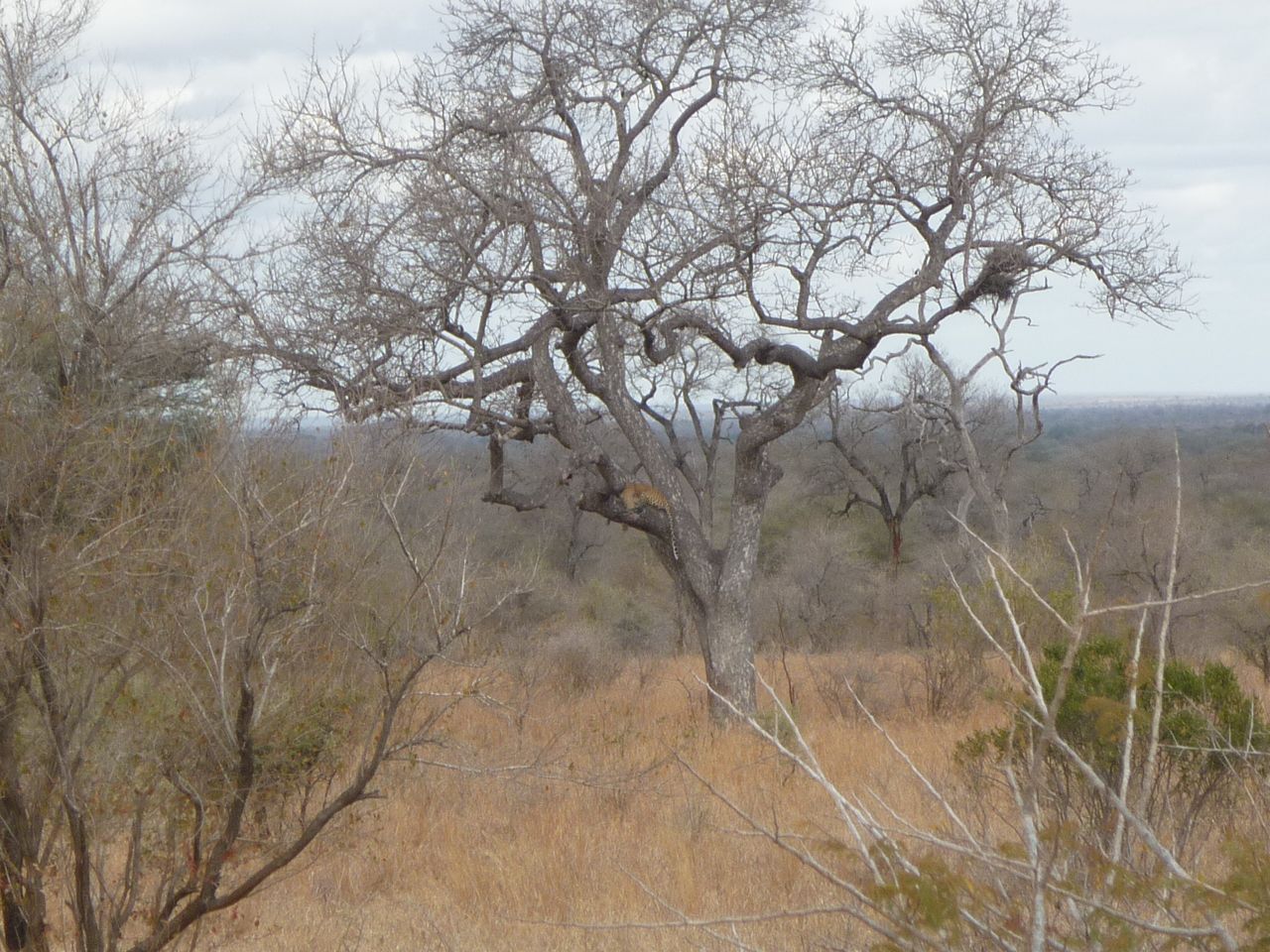 Leopard lounging in a tree -- he got down and walked across the road right in front of our car -- very rare !!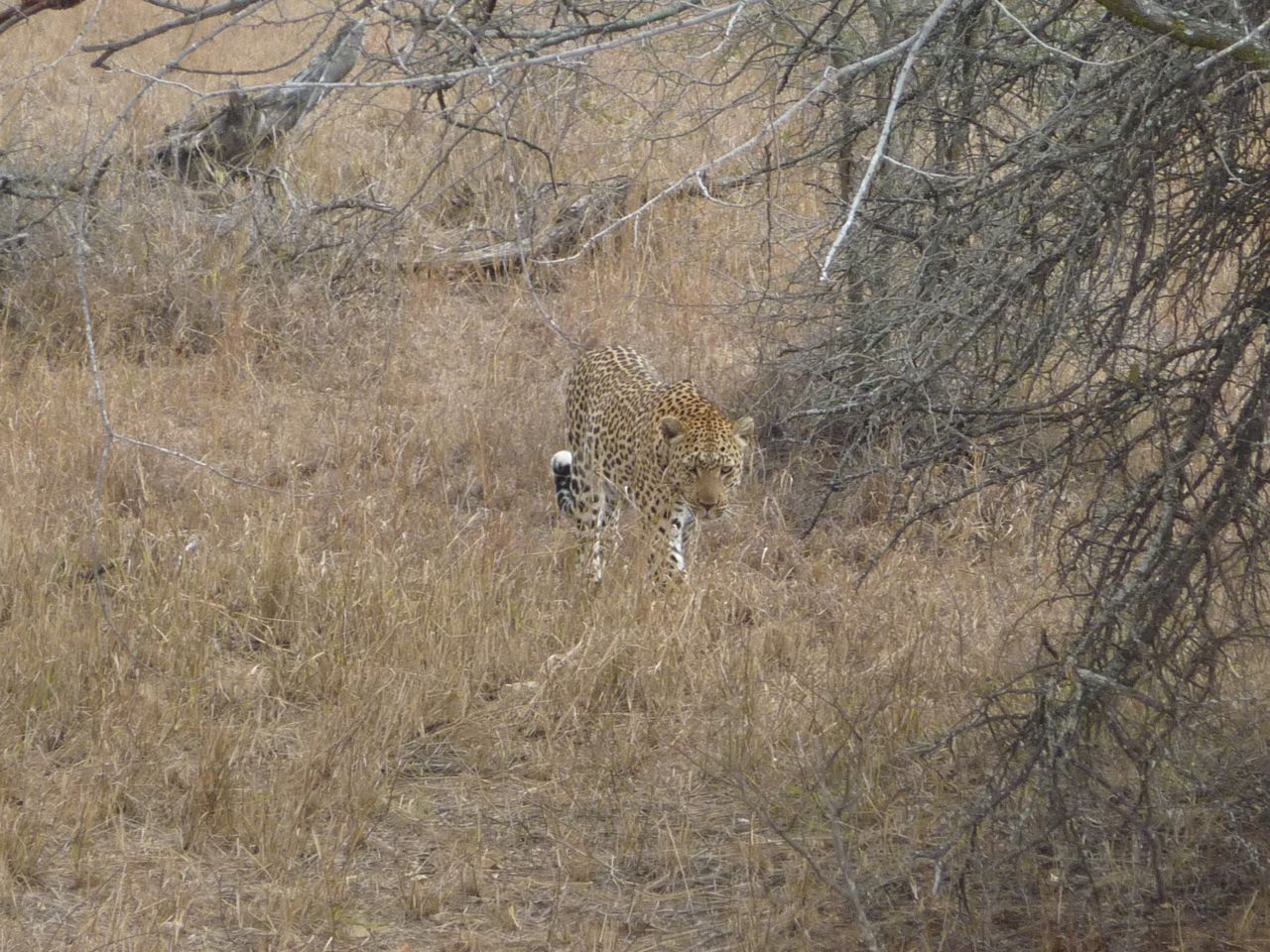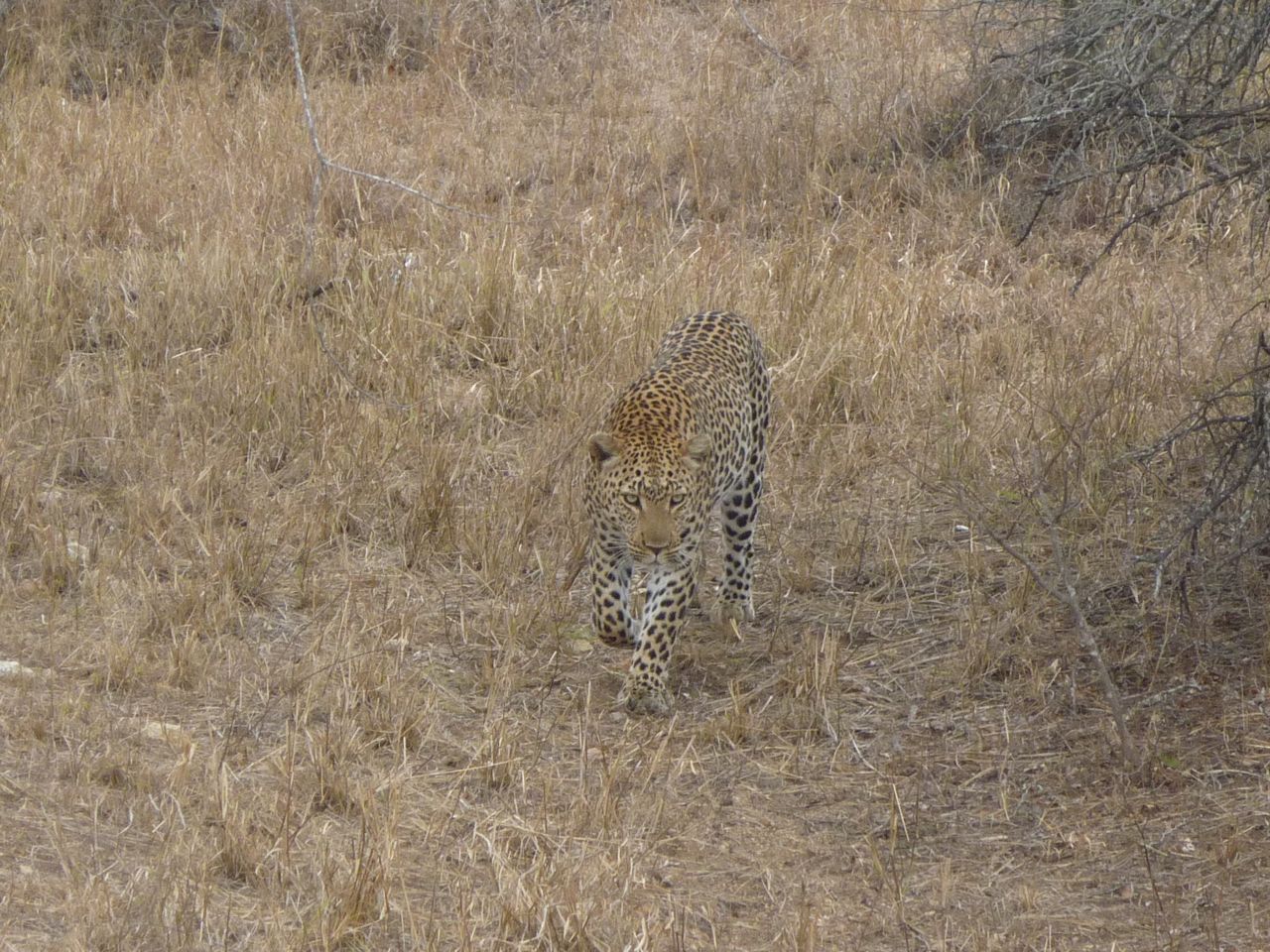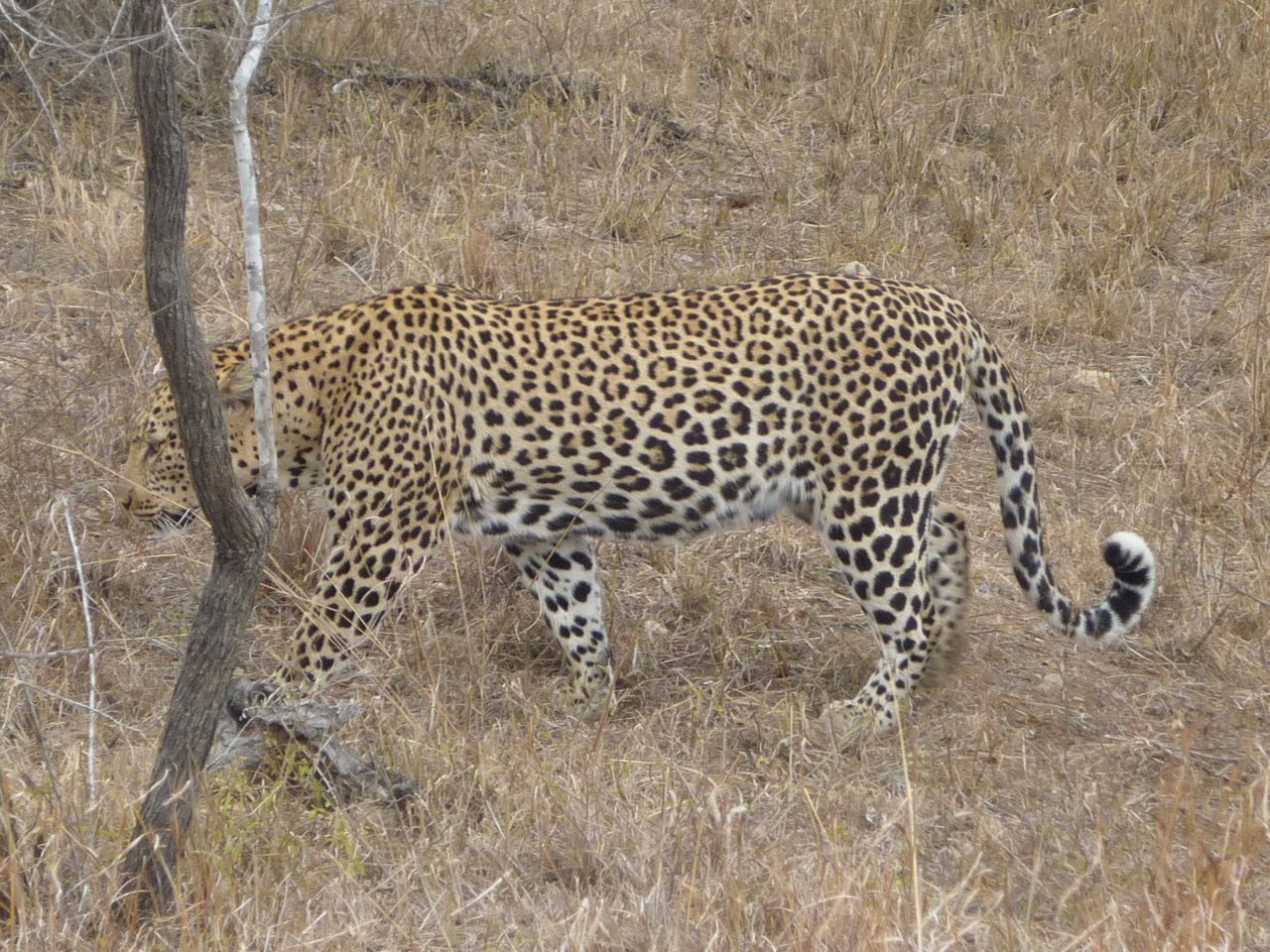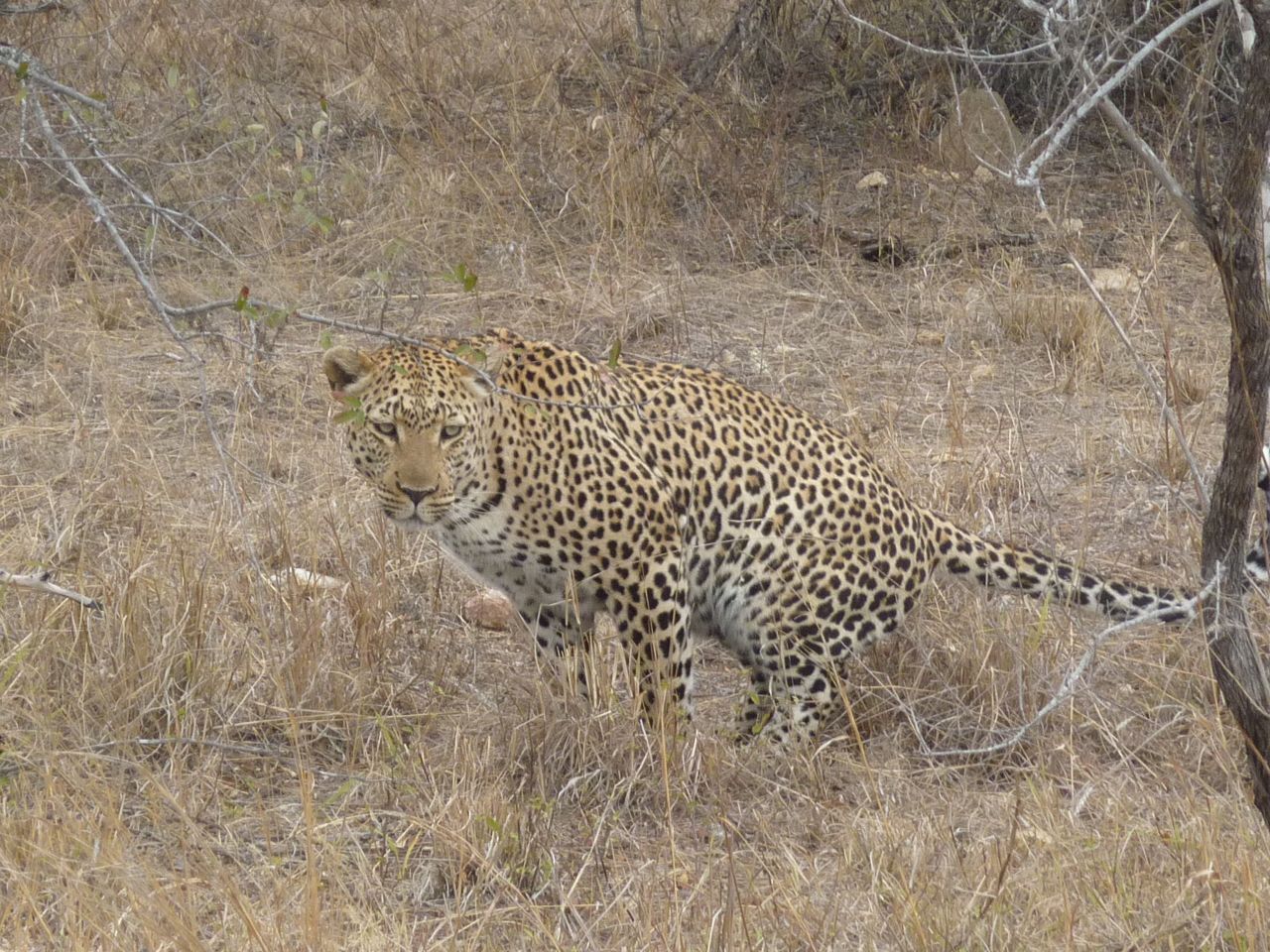 Marking his territory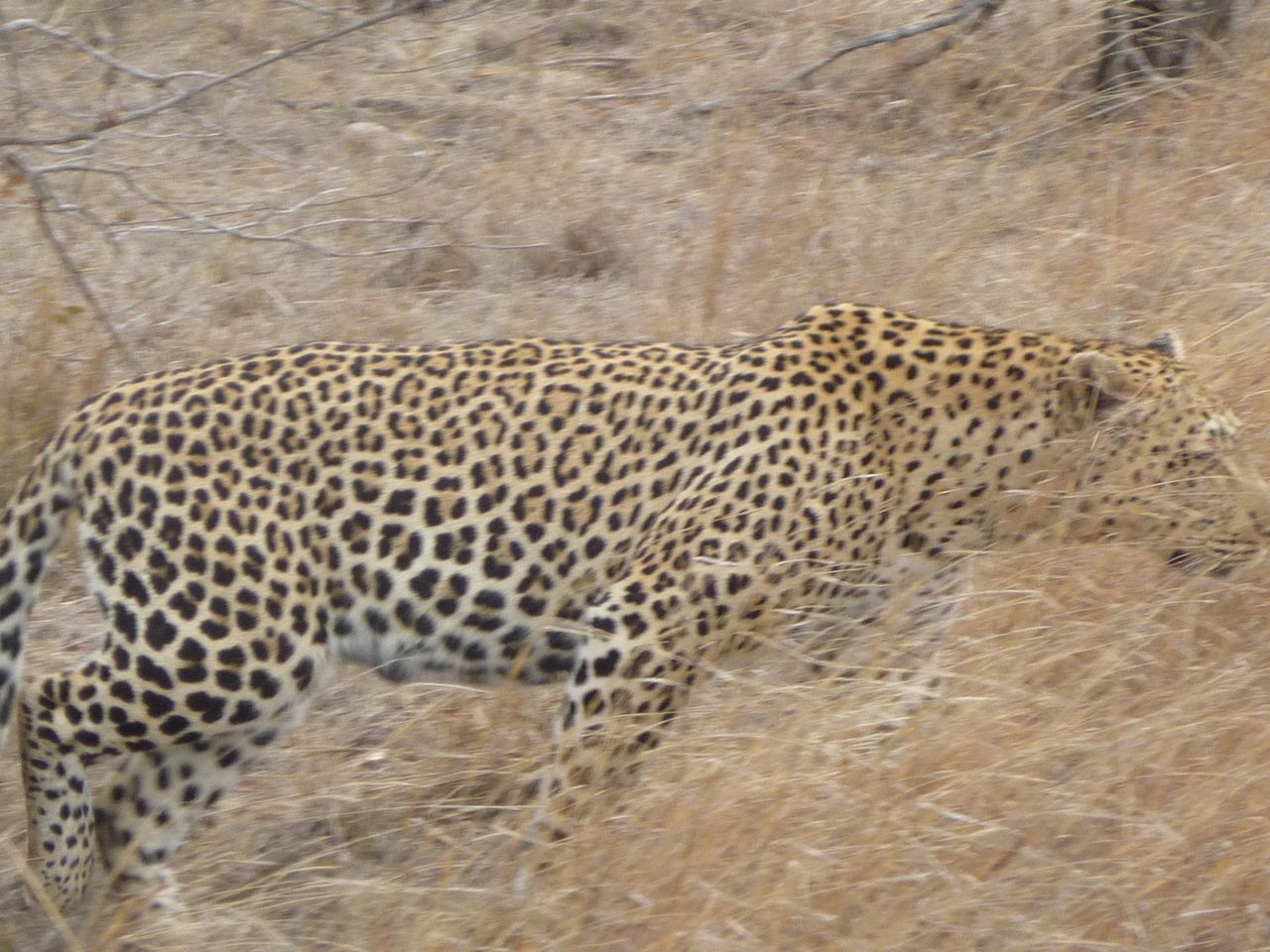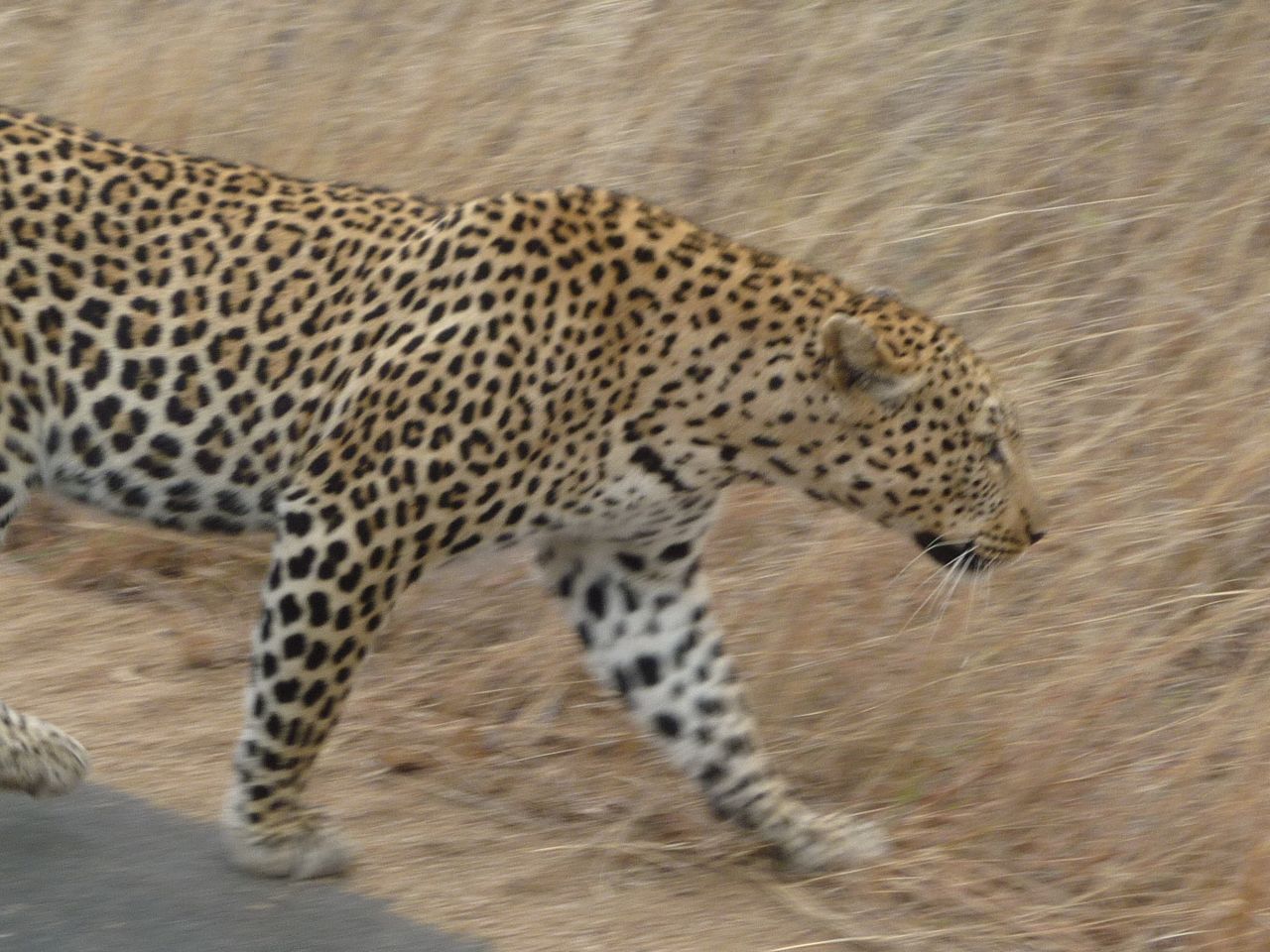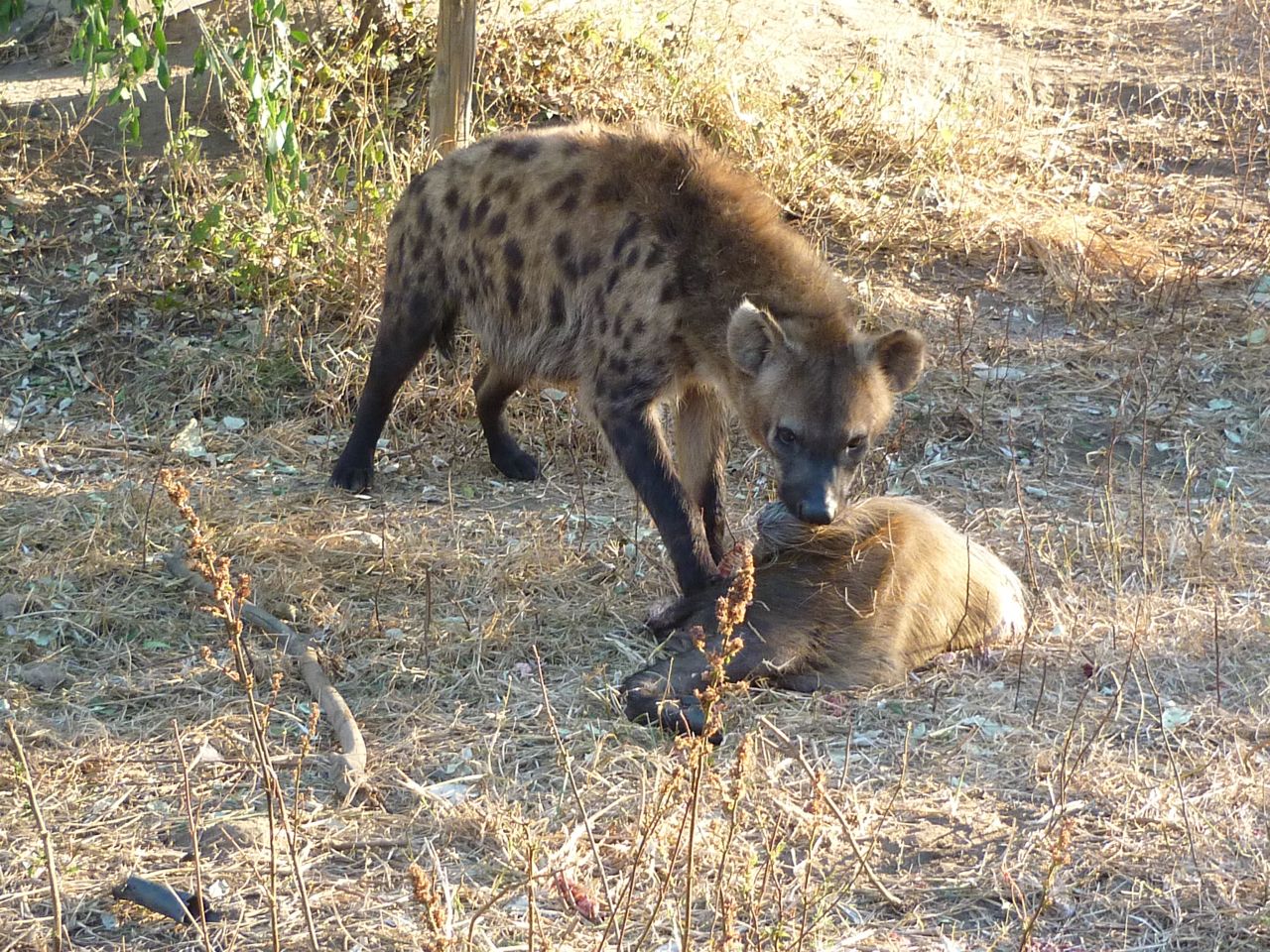 Hyena eating a fresh kill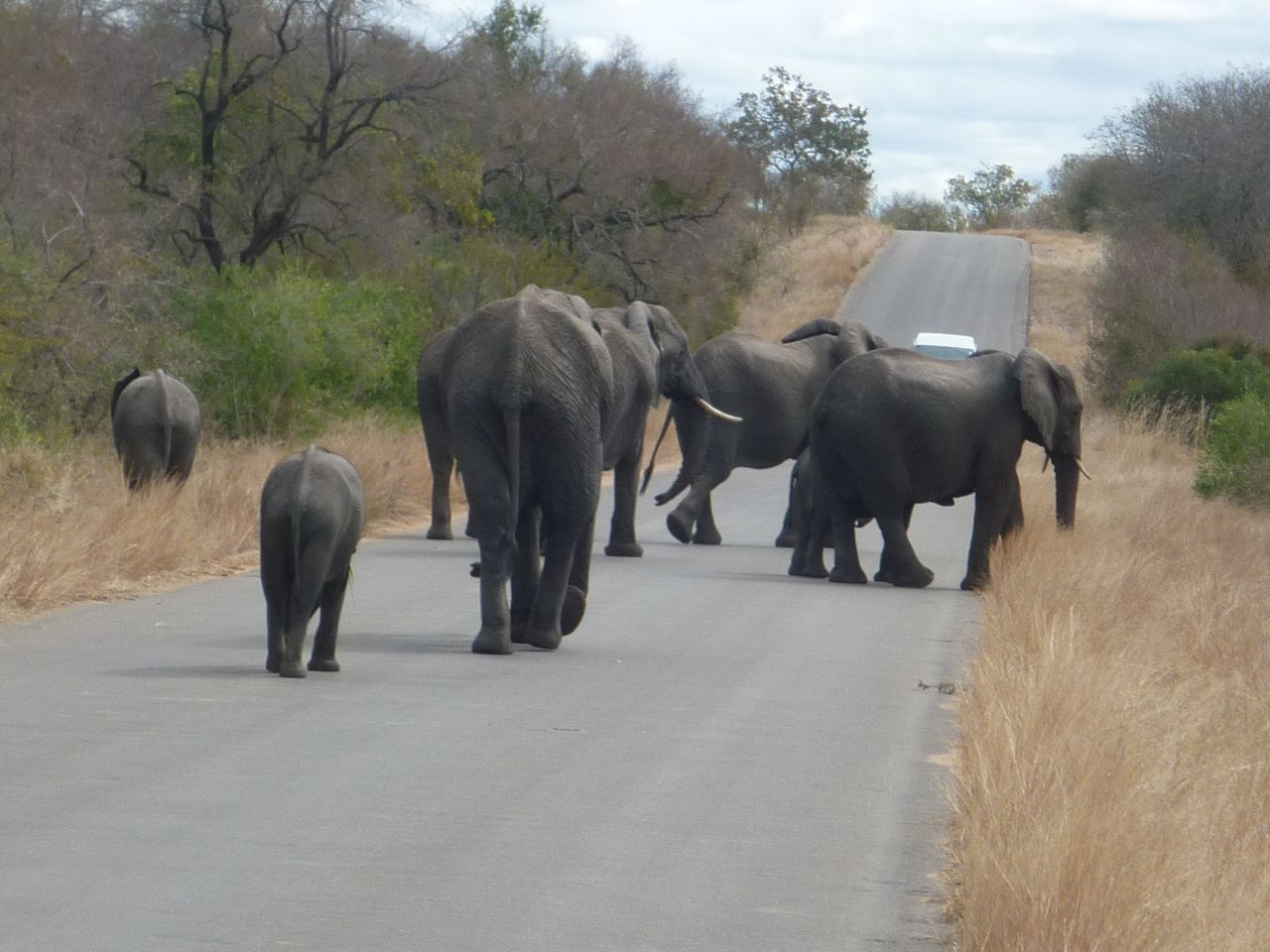 Traffic Jam in Kruger National Park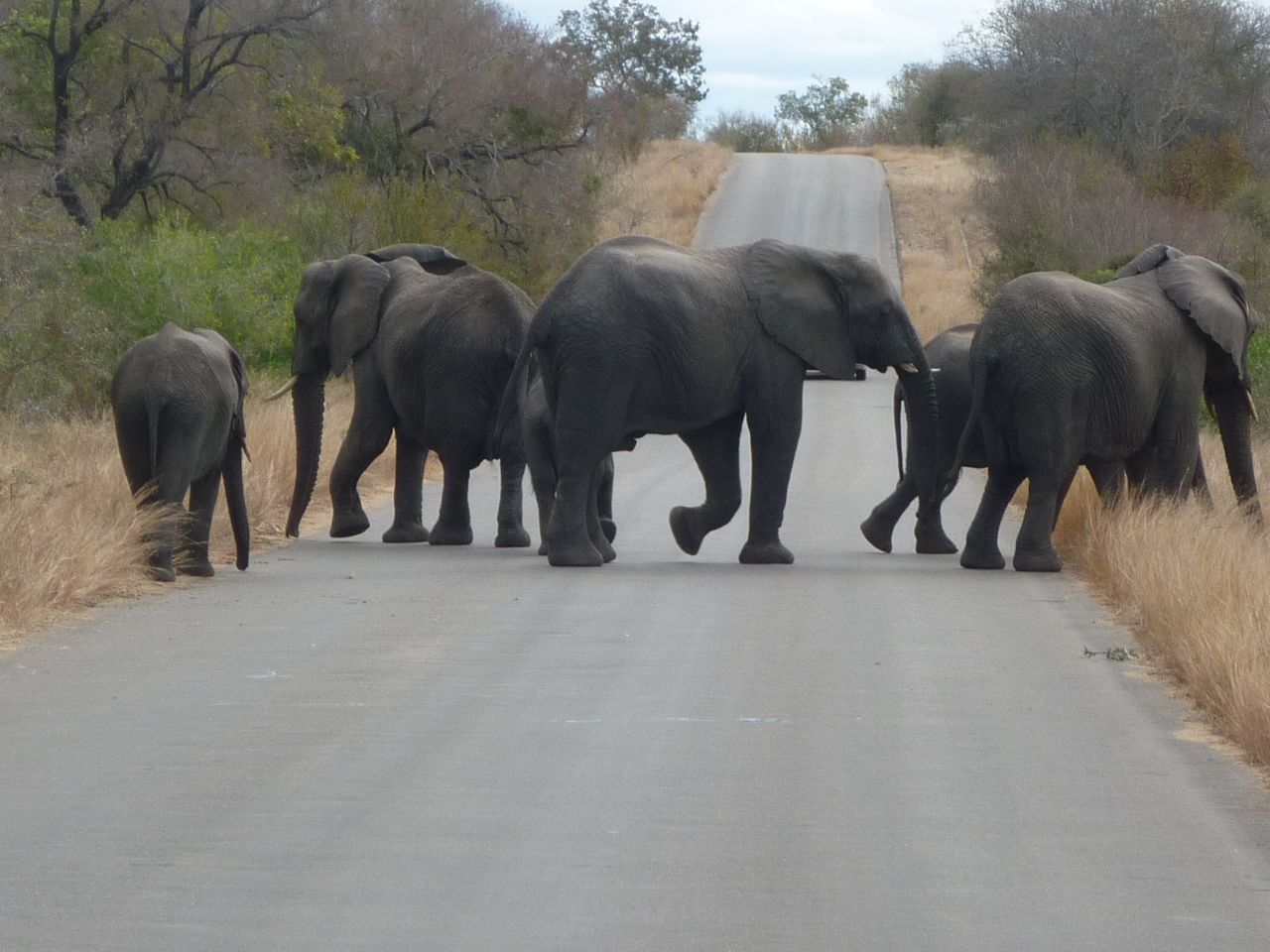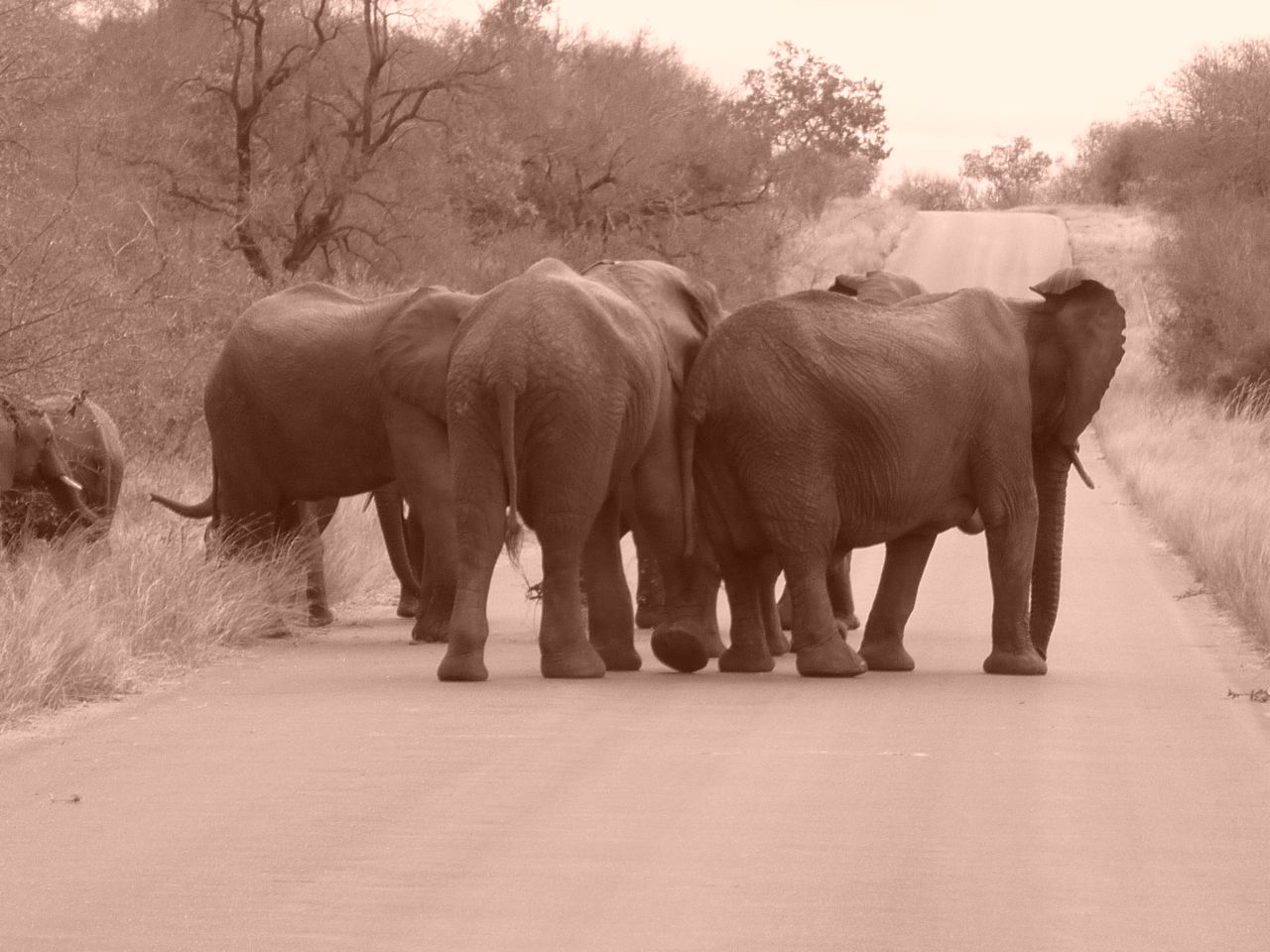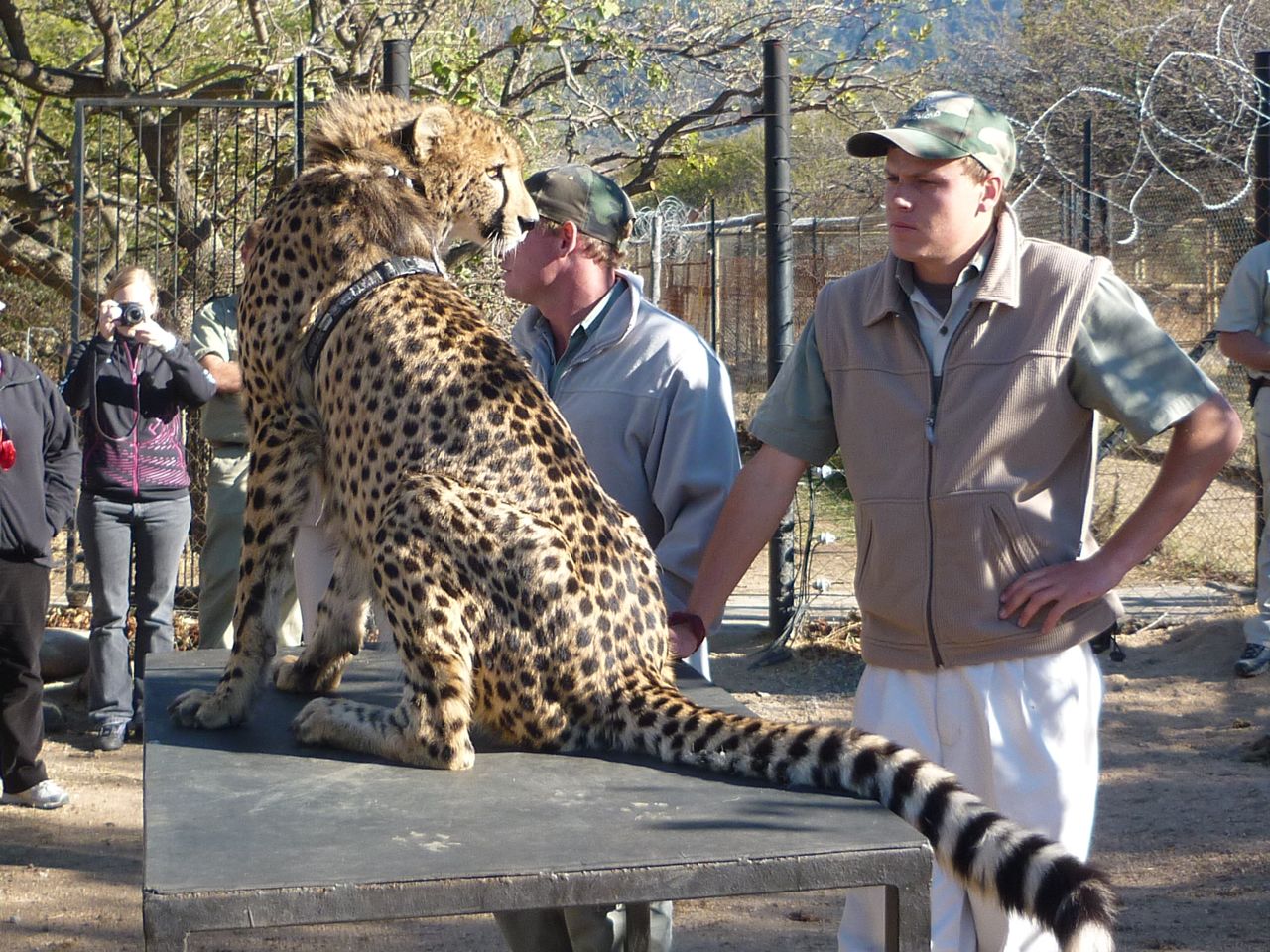 Maholoholo Animal Rehabilitation Center -- Cheetah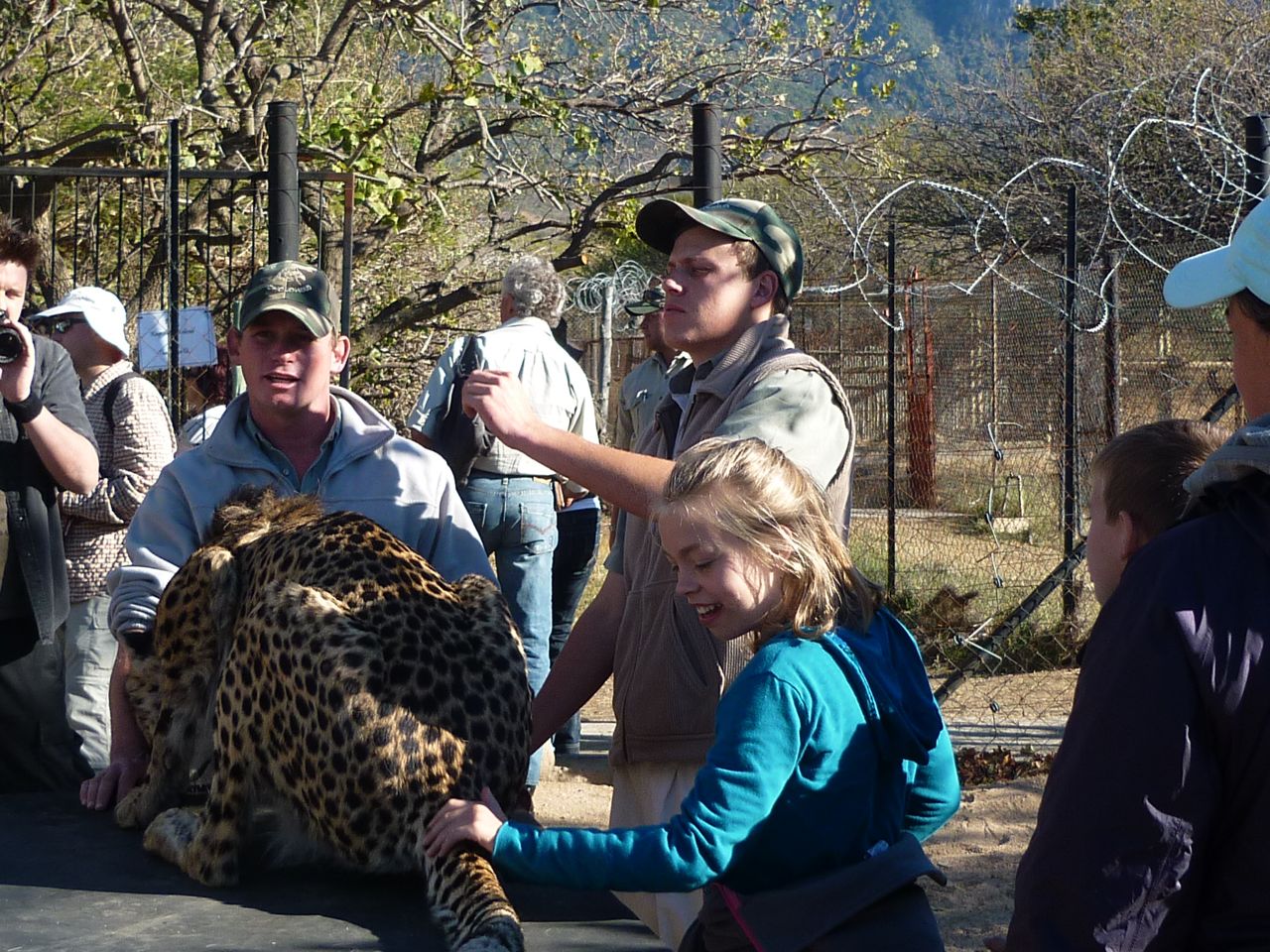 Erin petting the Cheetah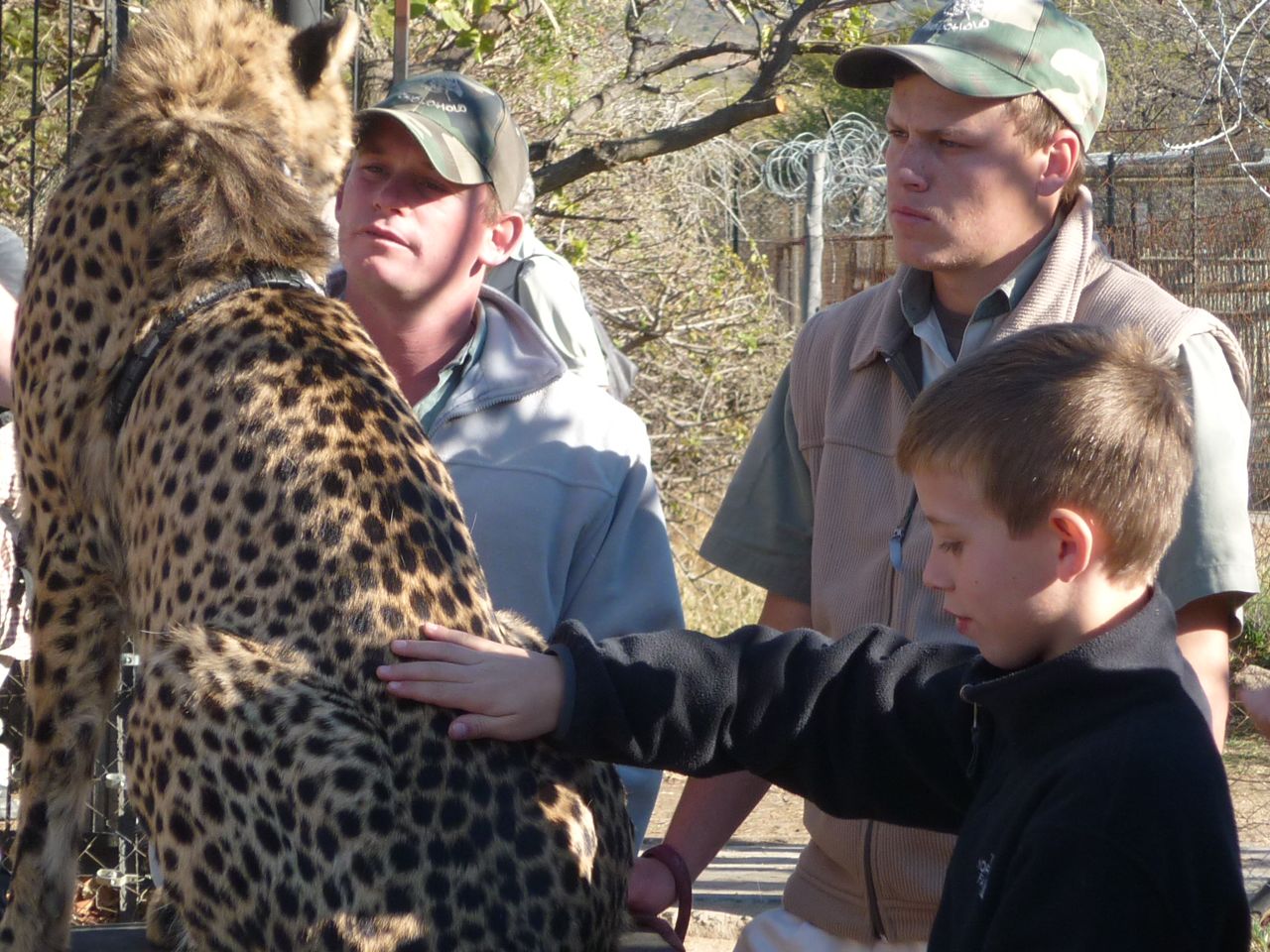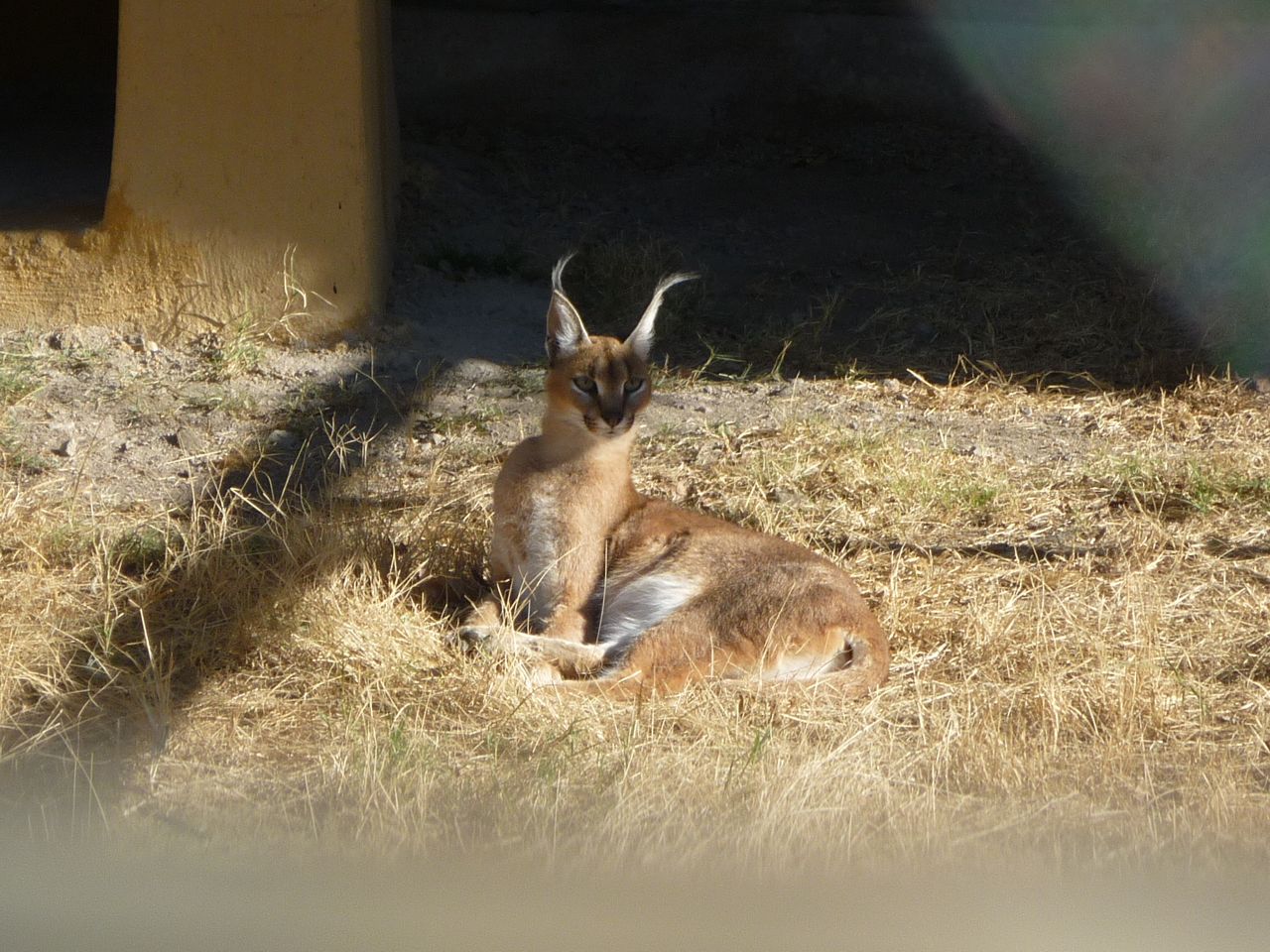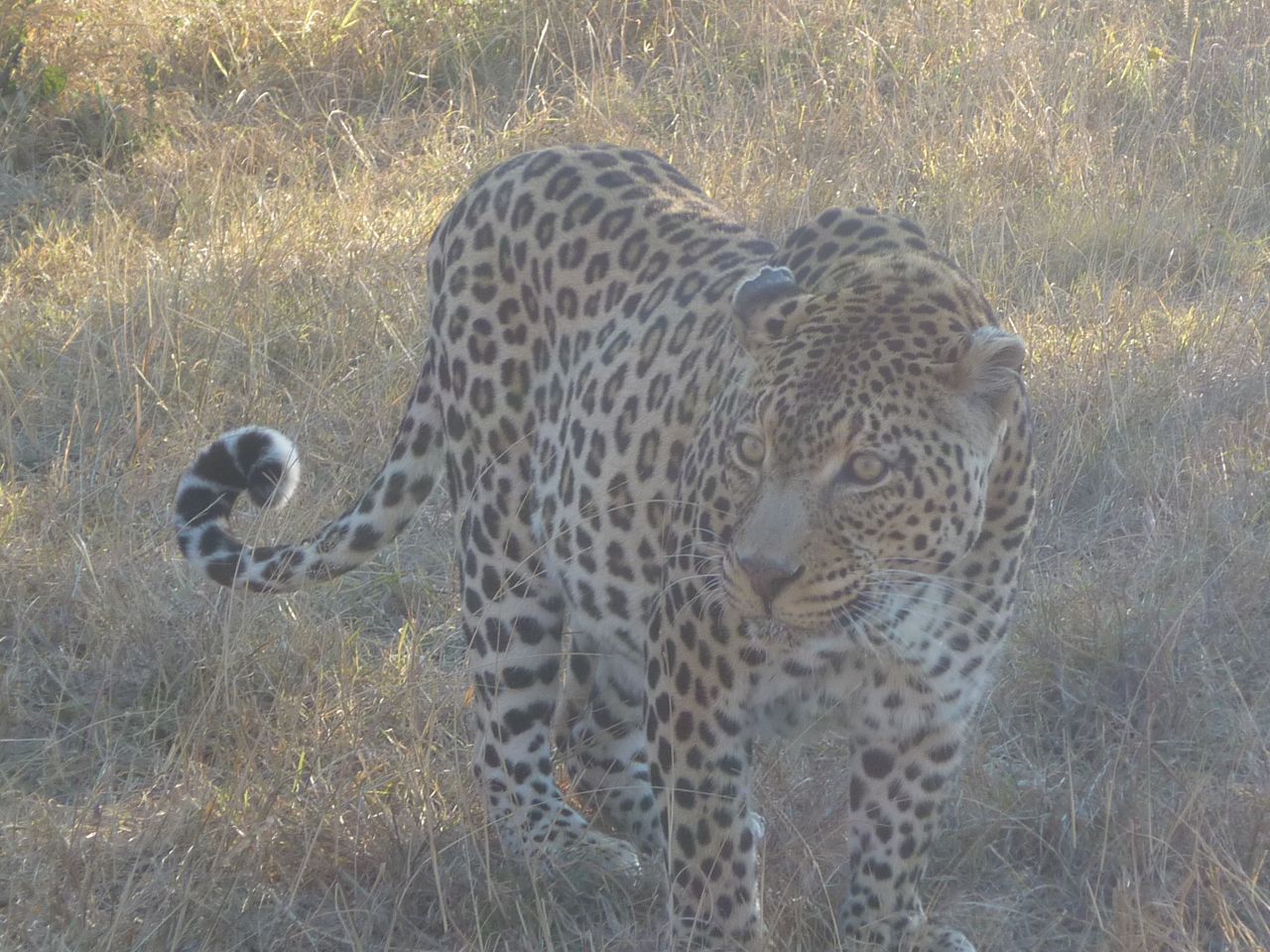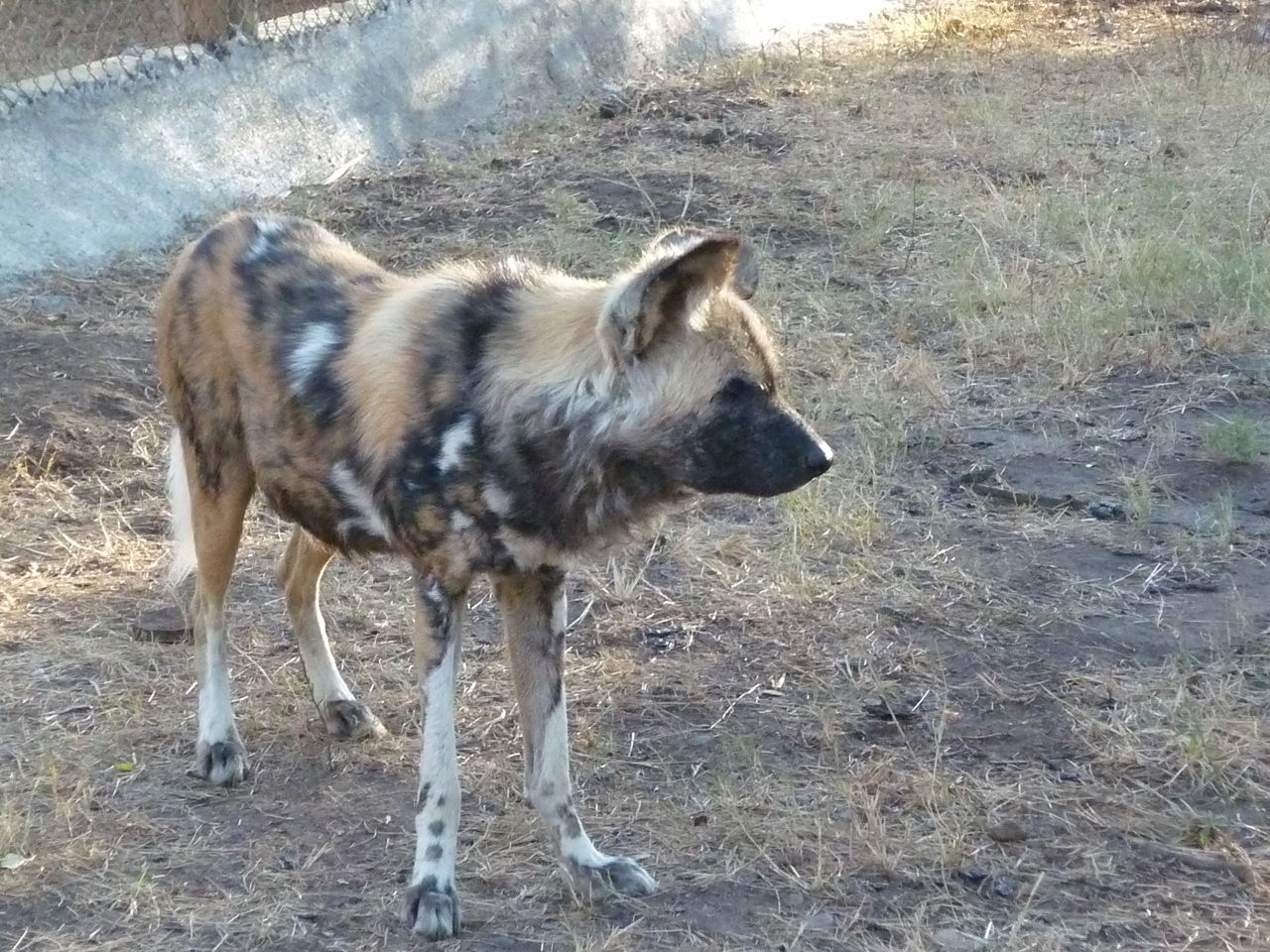 African Wild Dog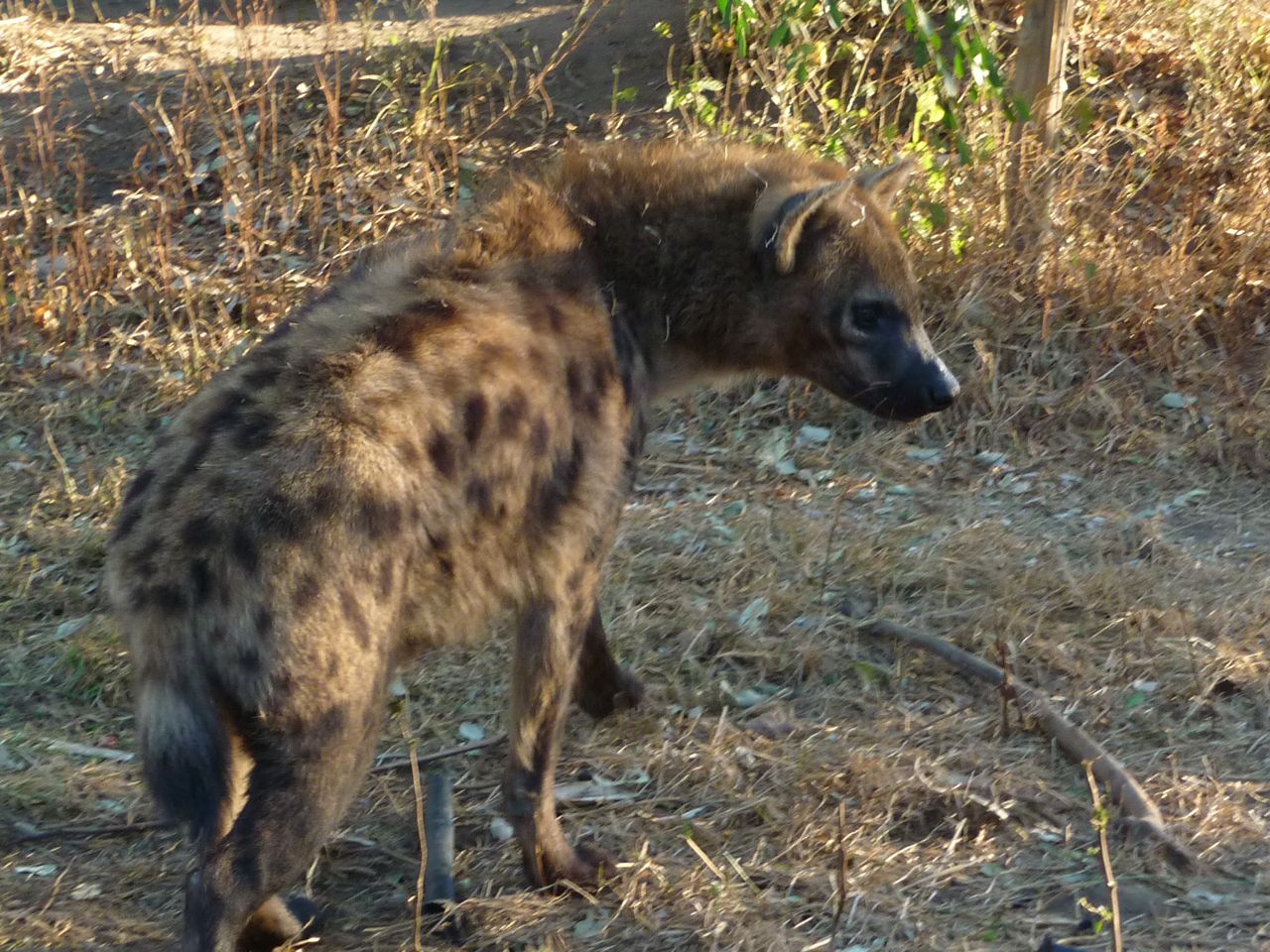 Hyena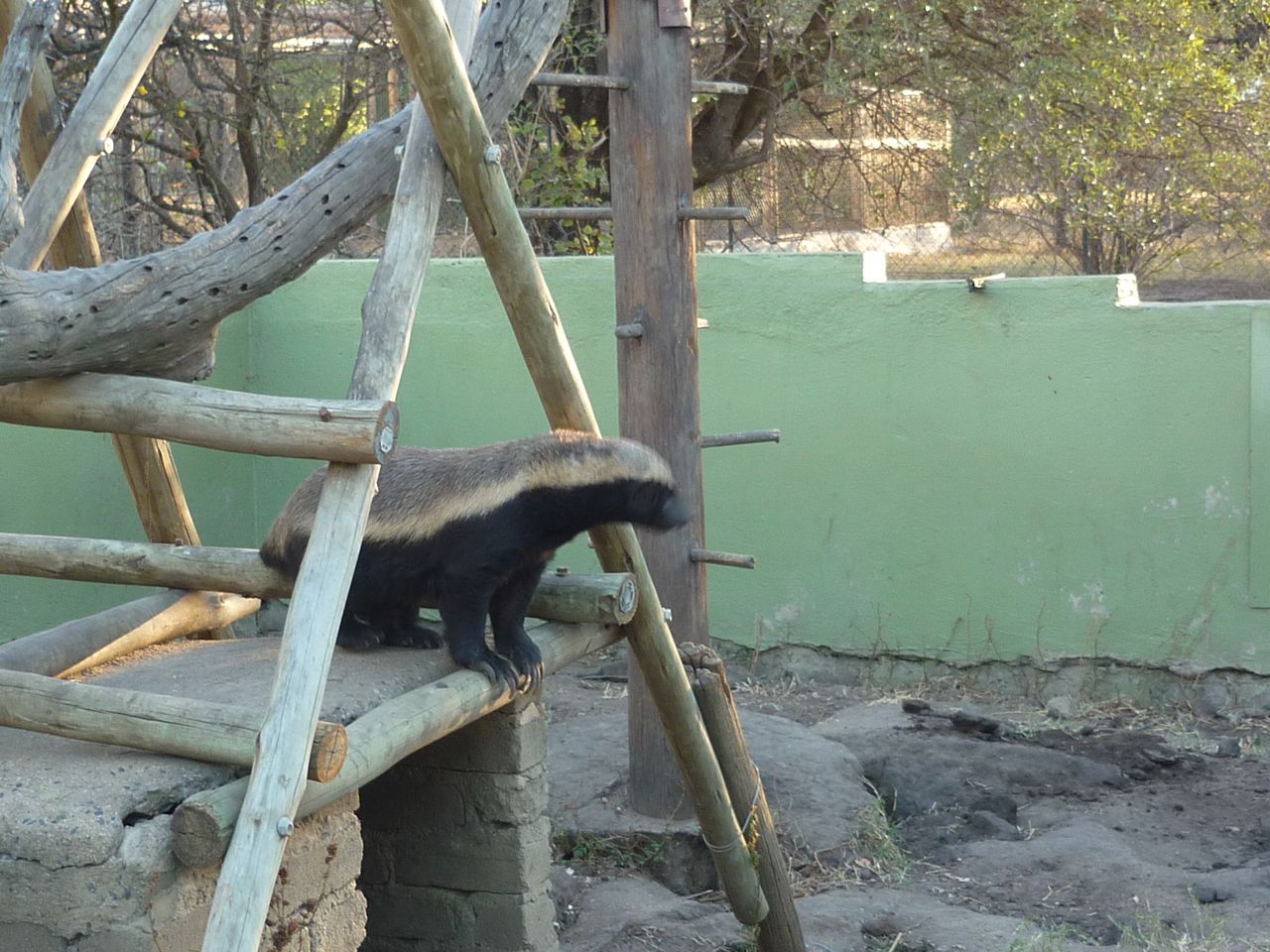 Honey Badger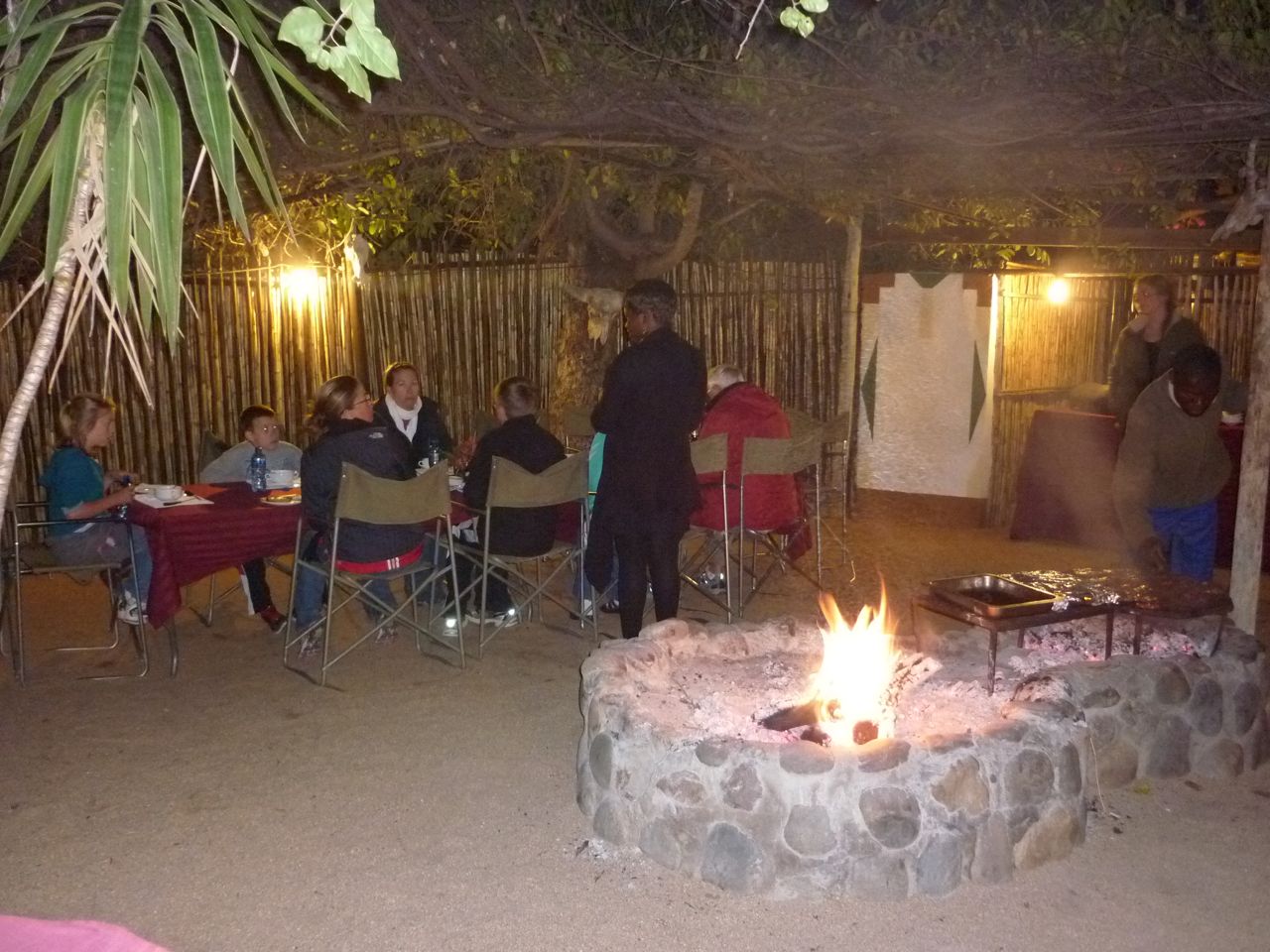 The "Bomo" where we ate our dinner under the stars each night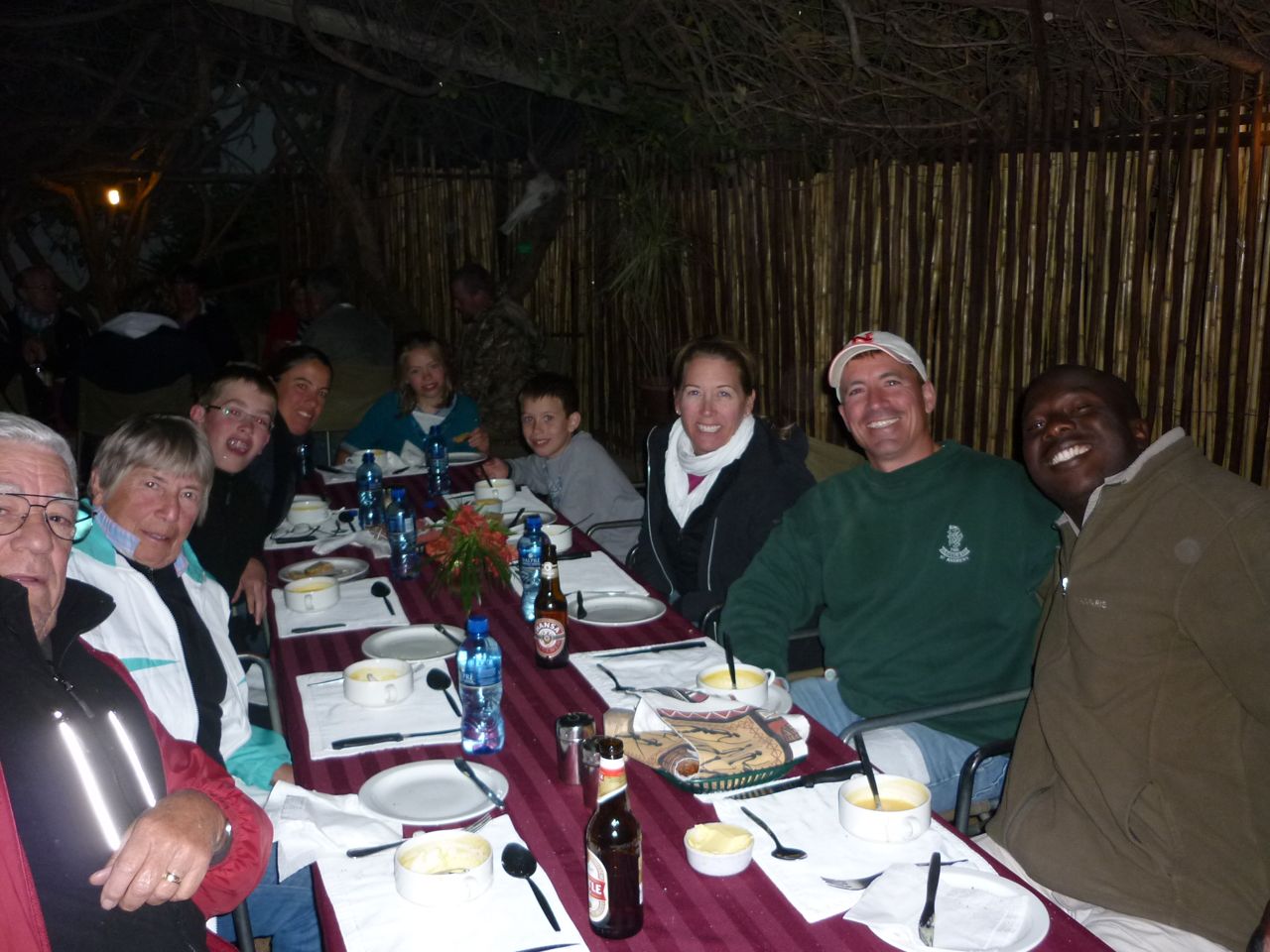 The Keeleys with our bush guide "Bongani"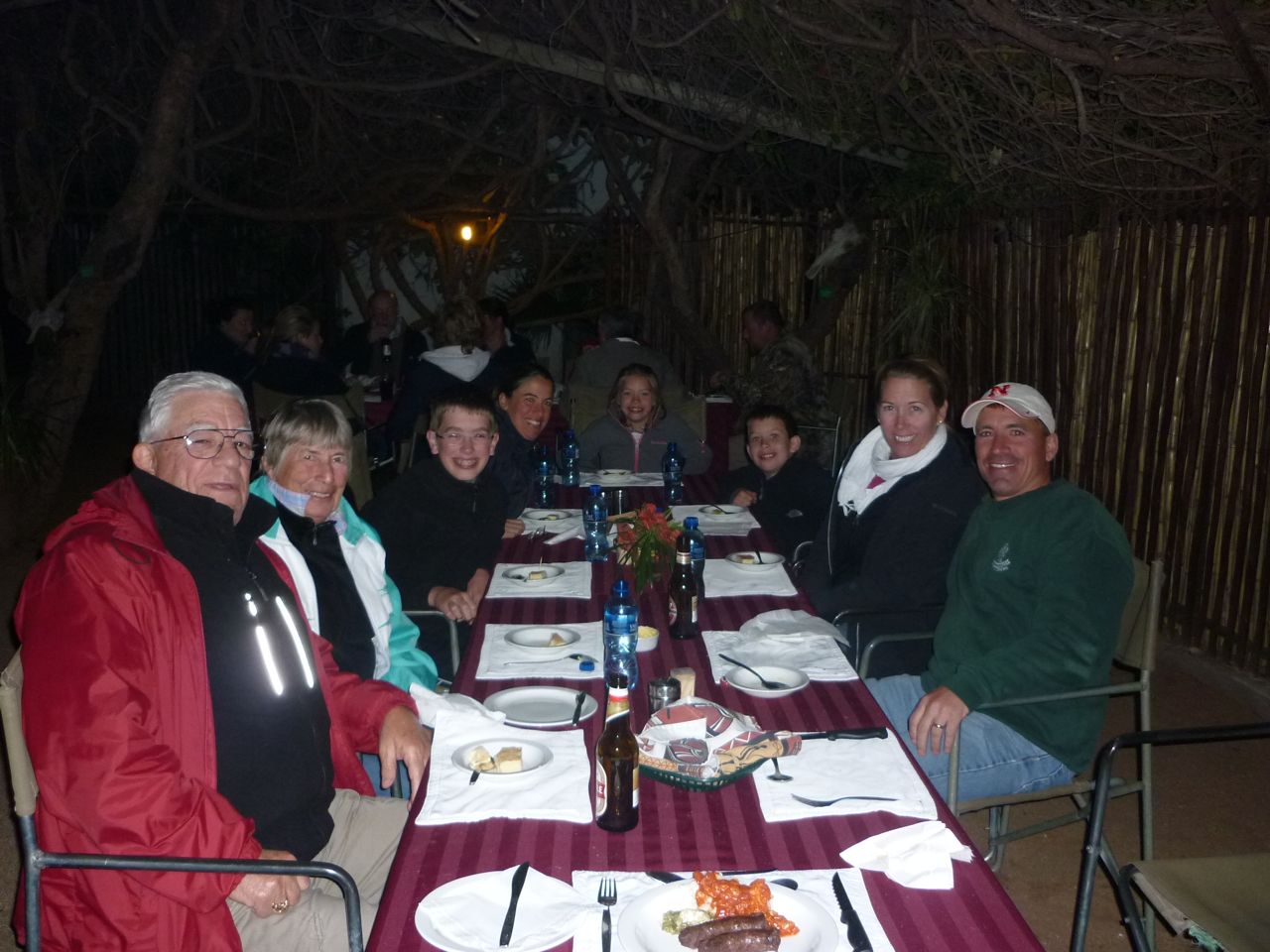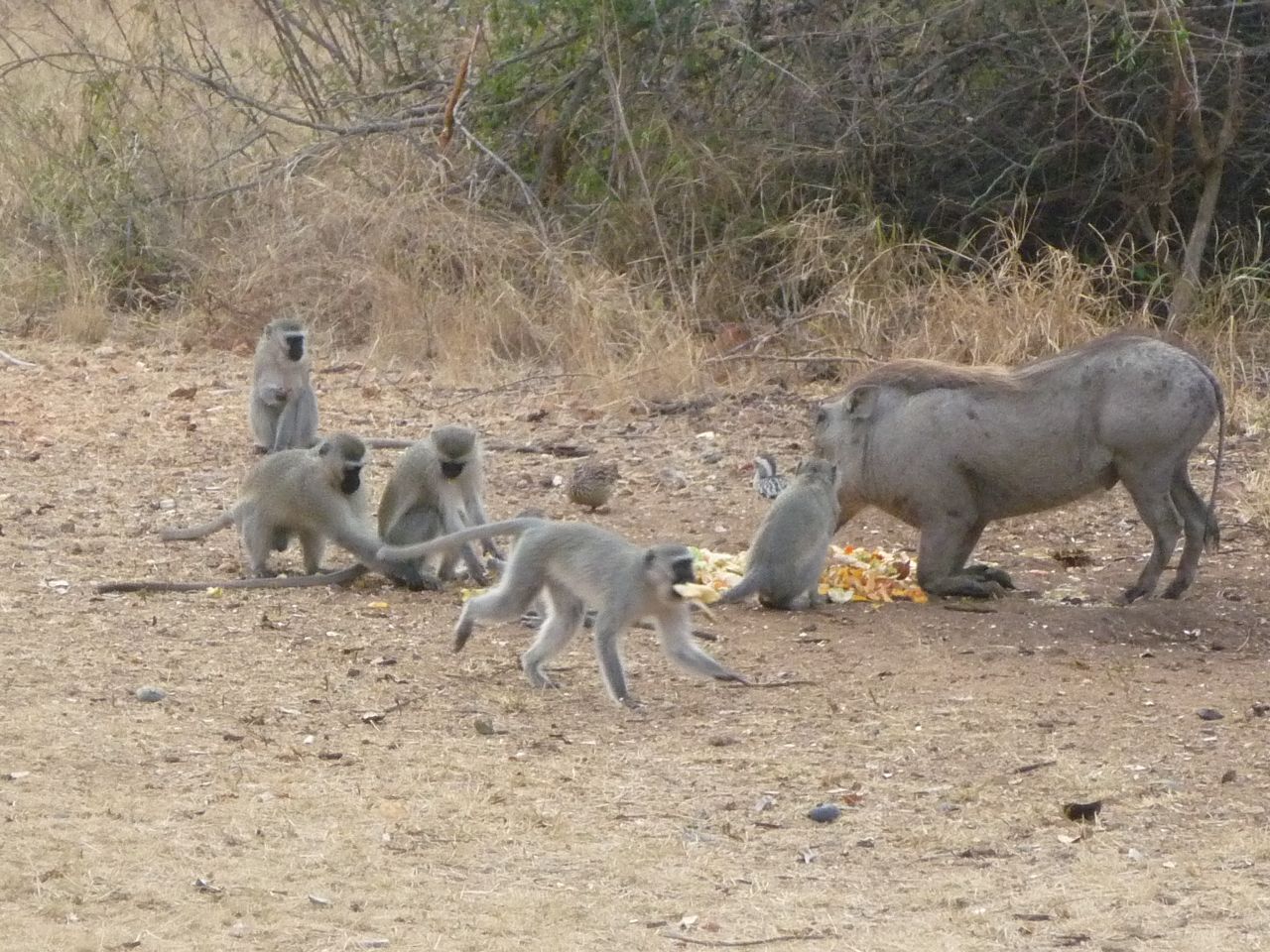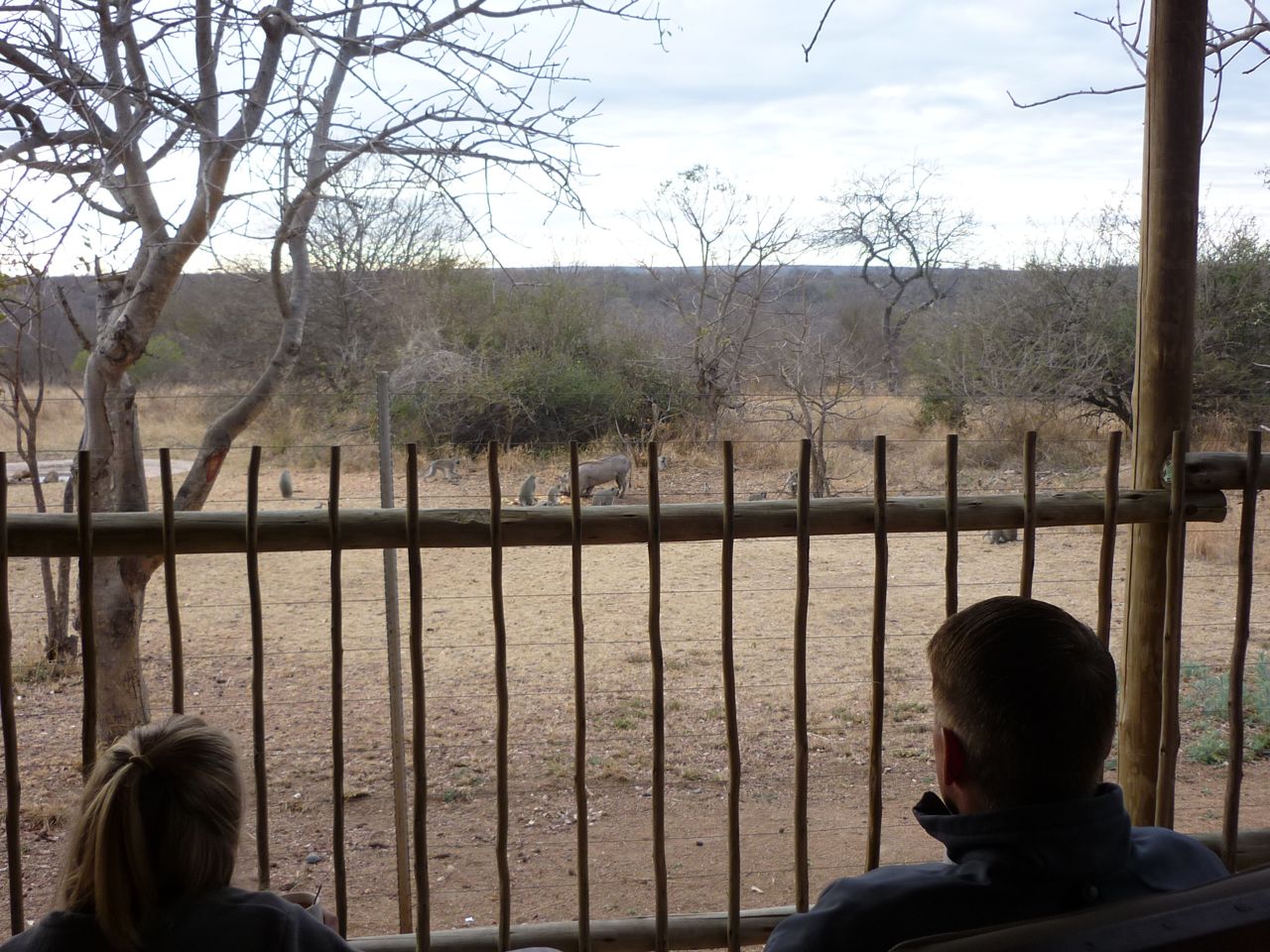 View from our Breakfast Table each morning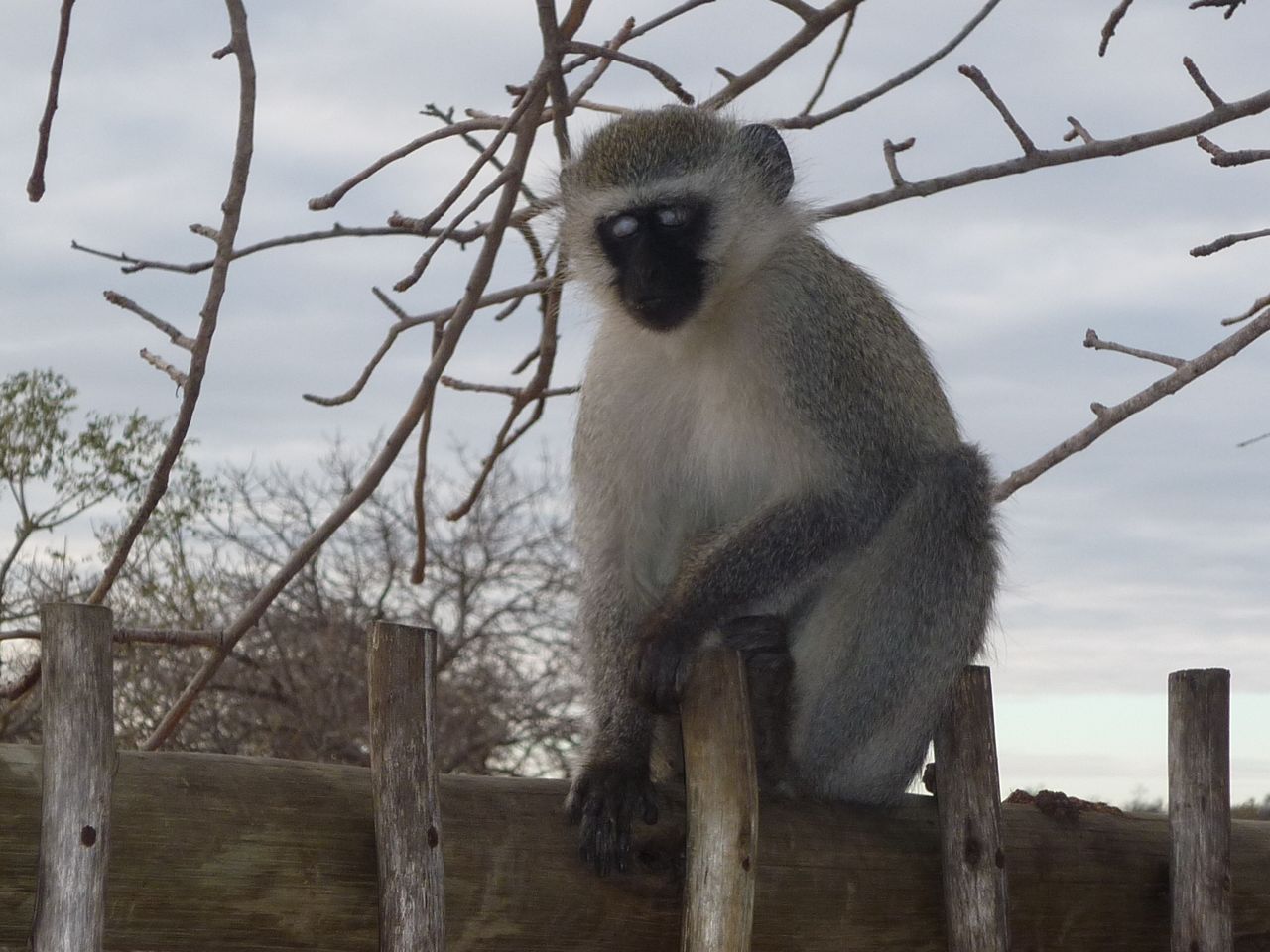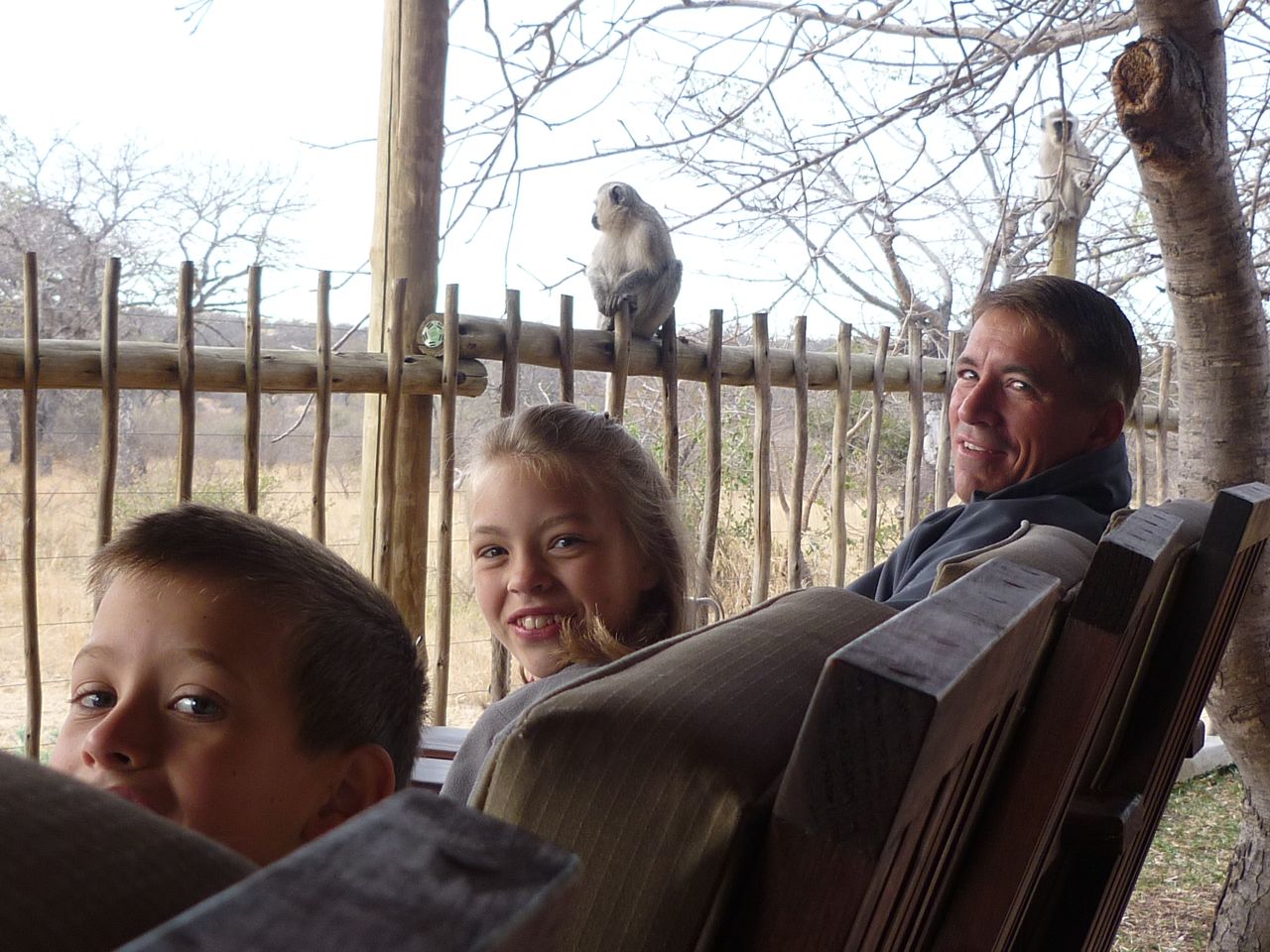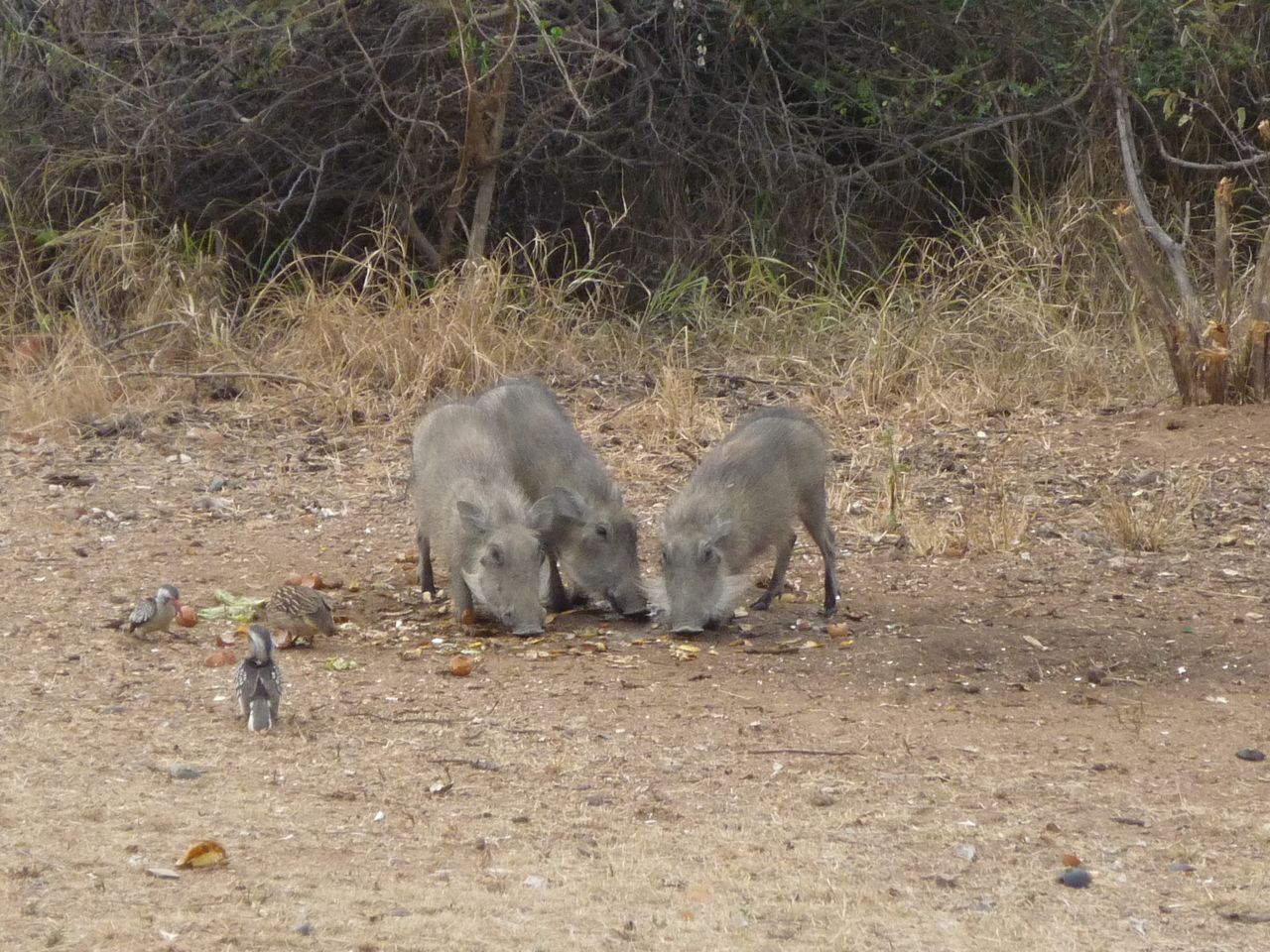 Baby Warthogs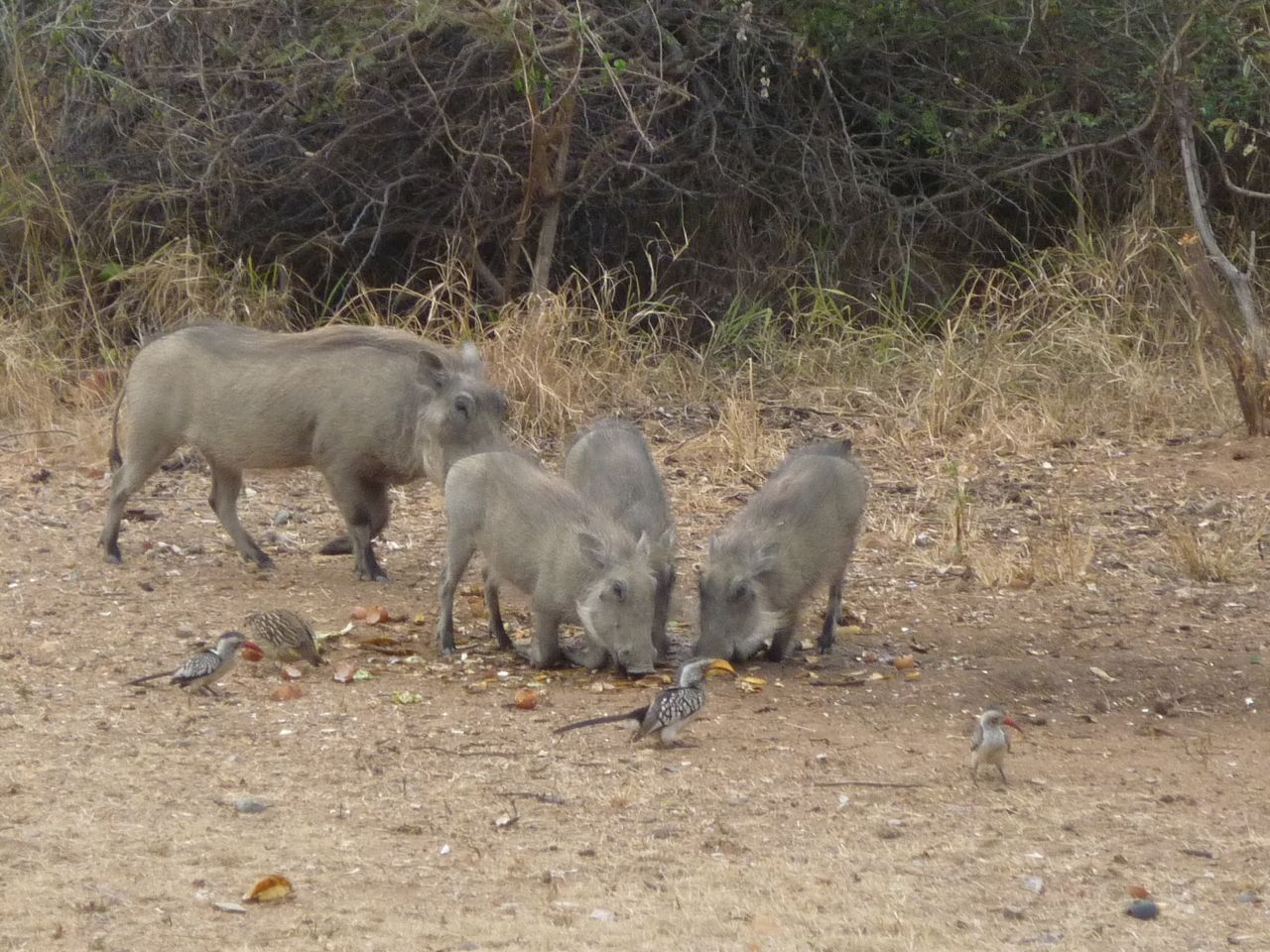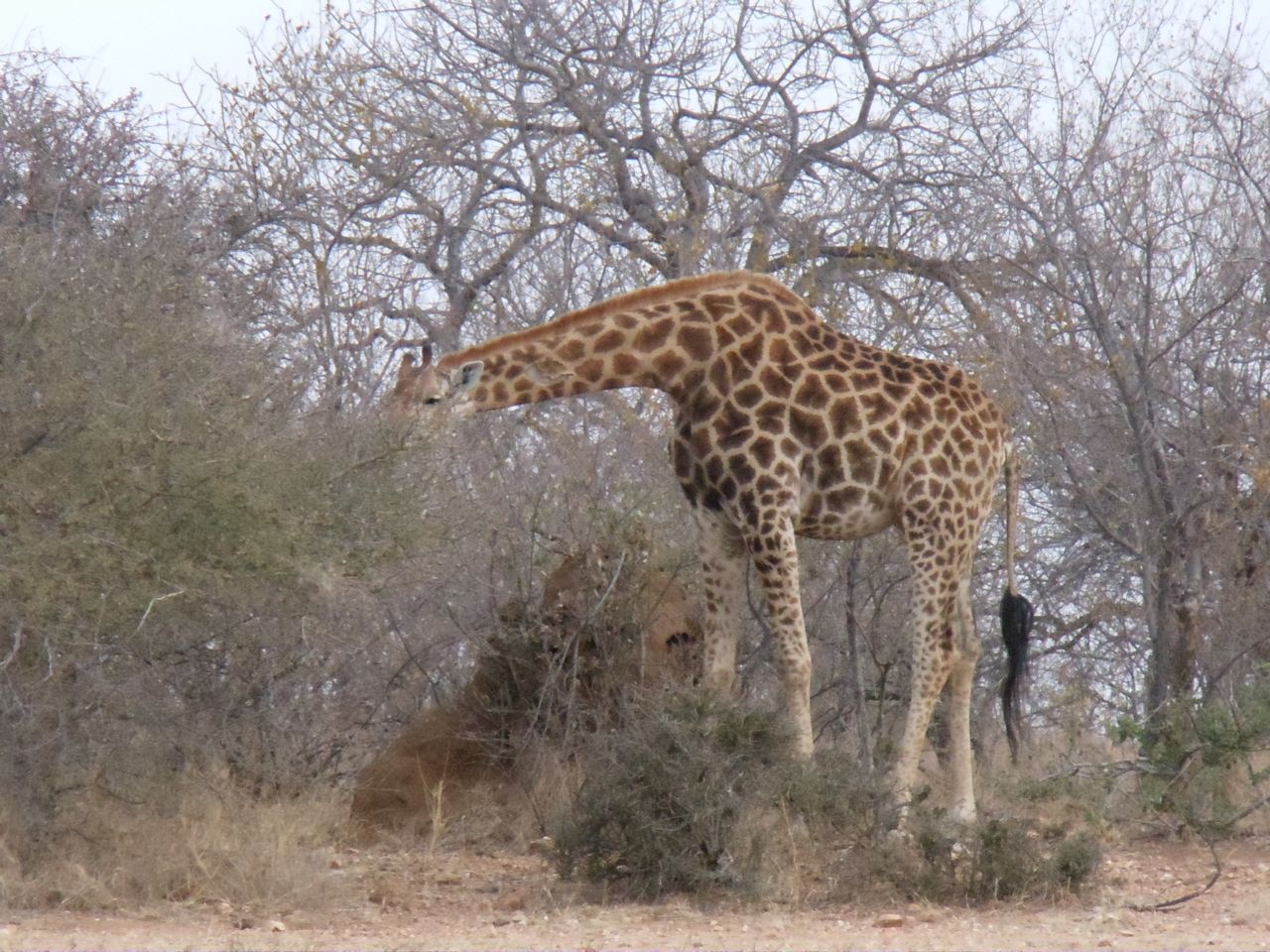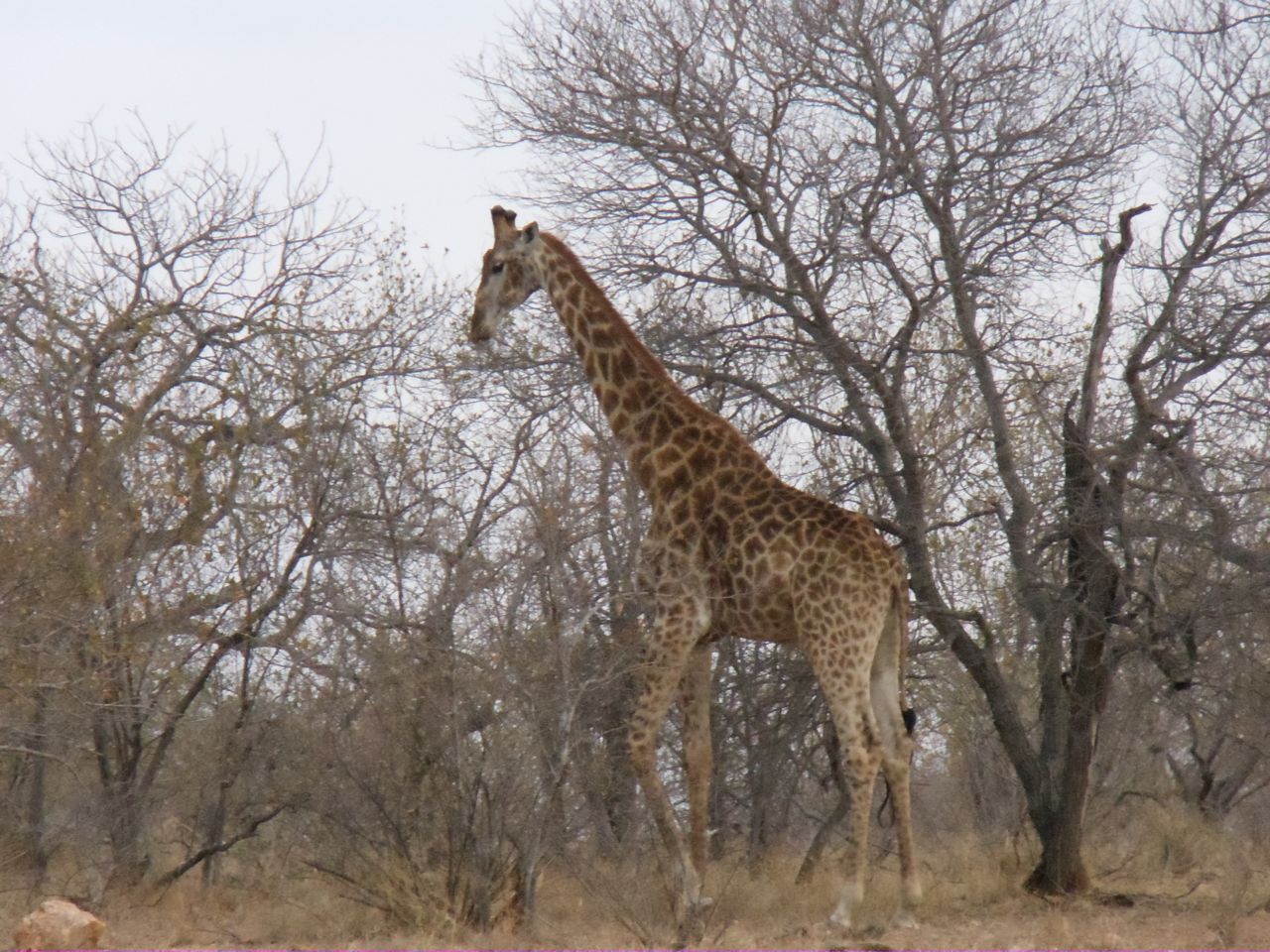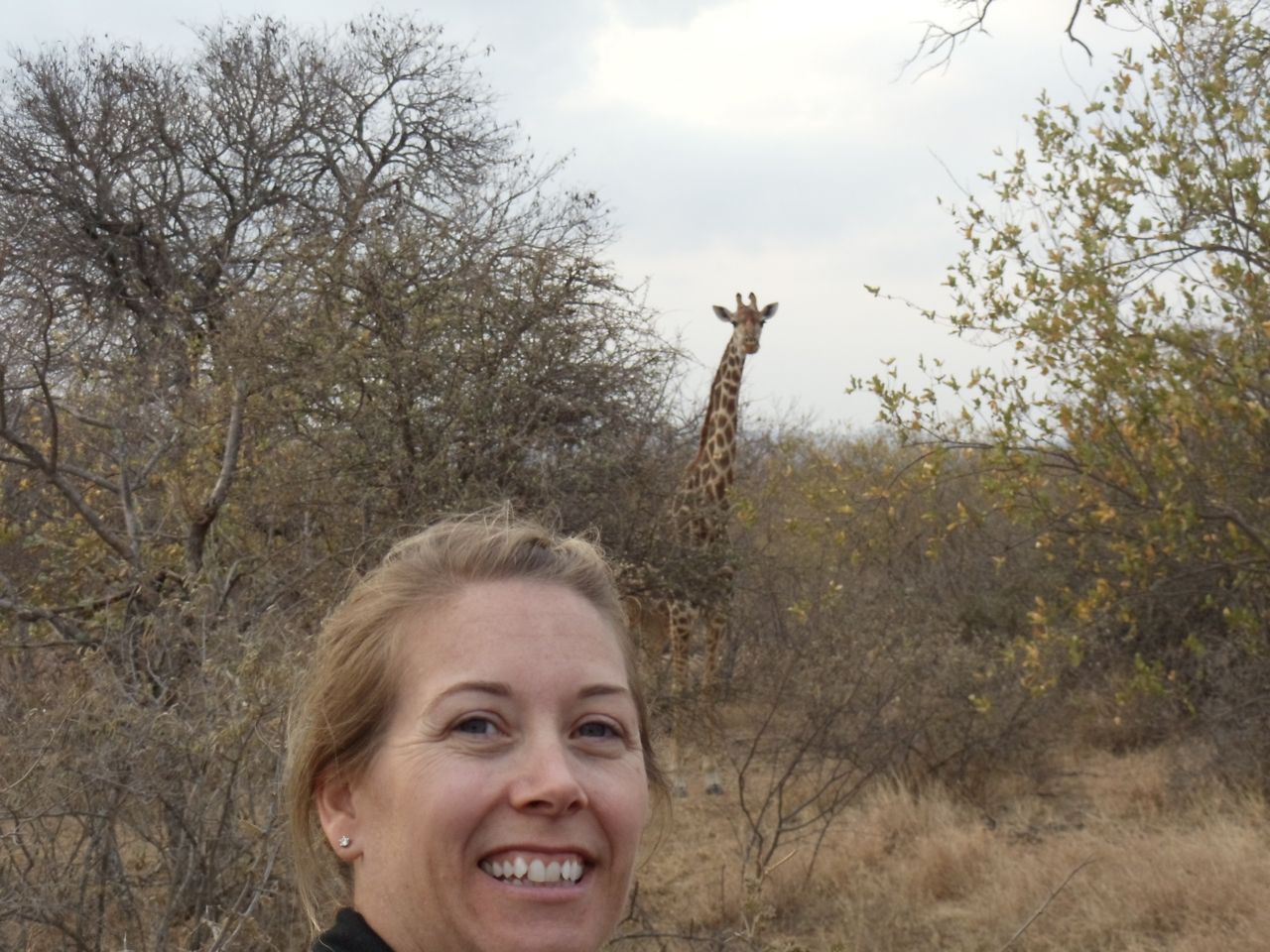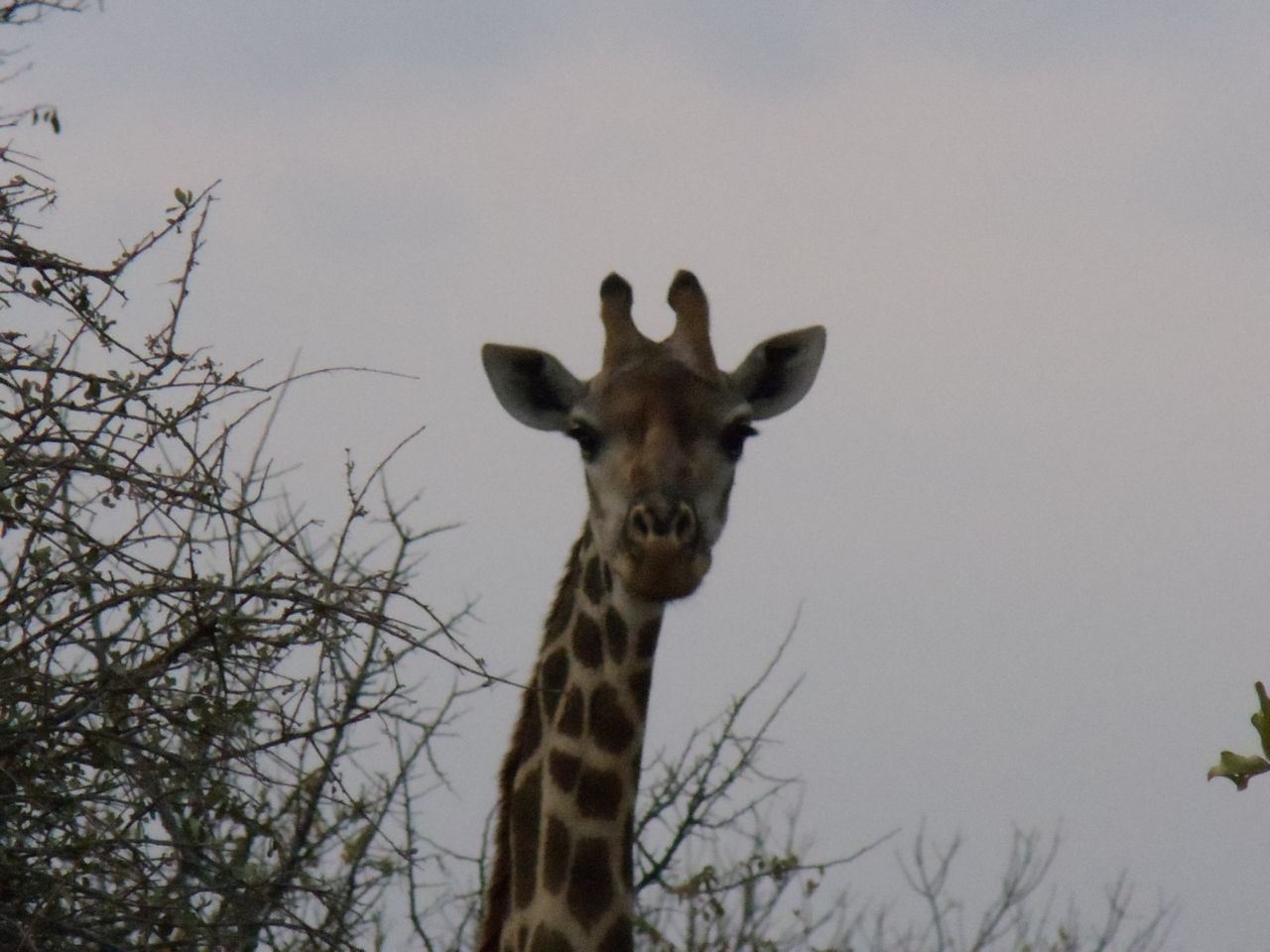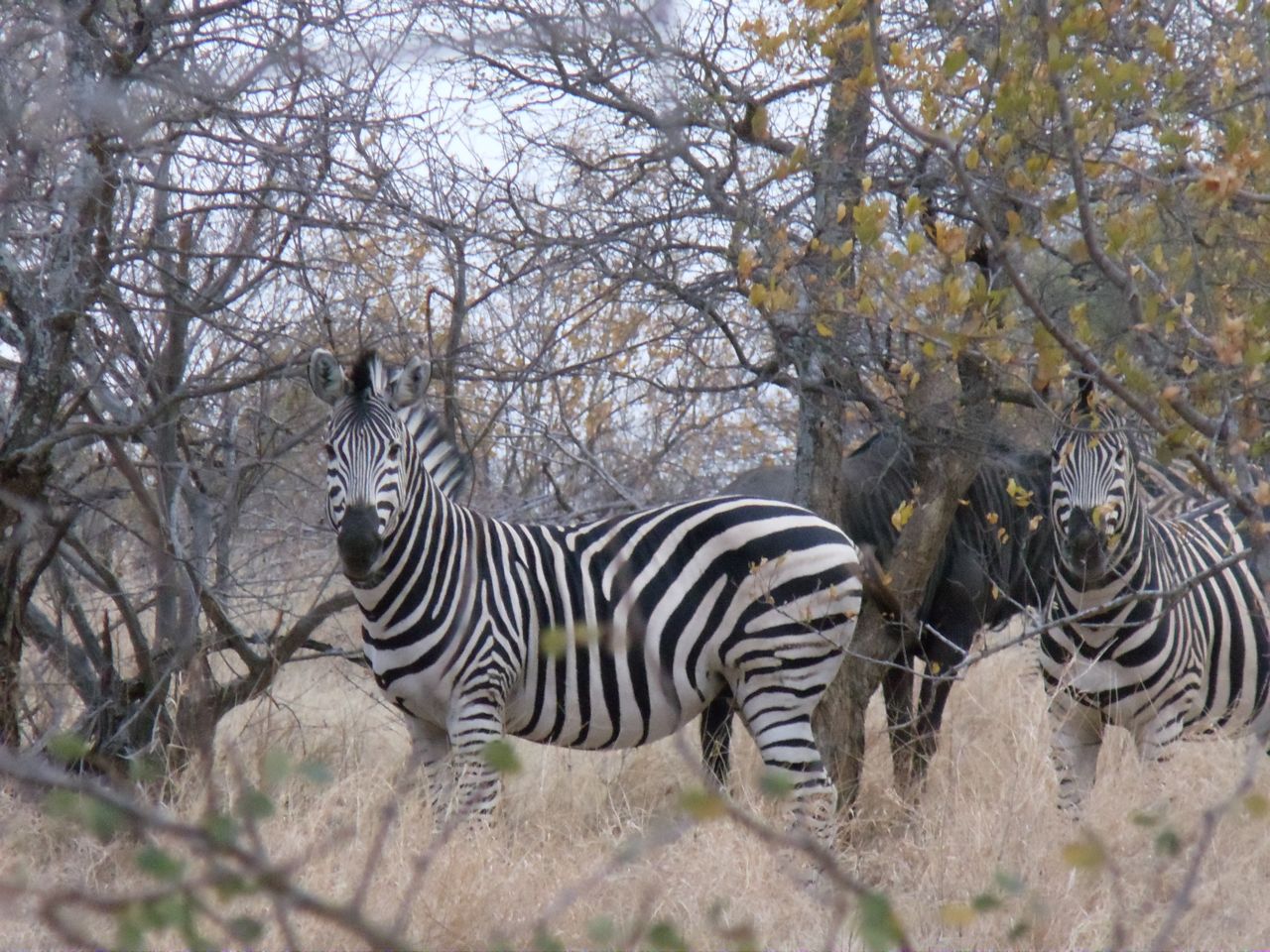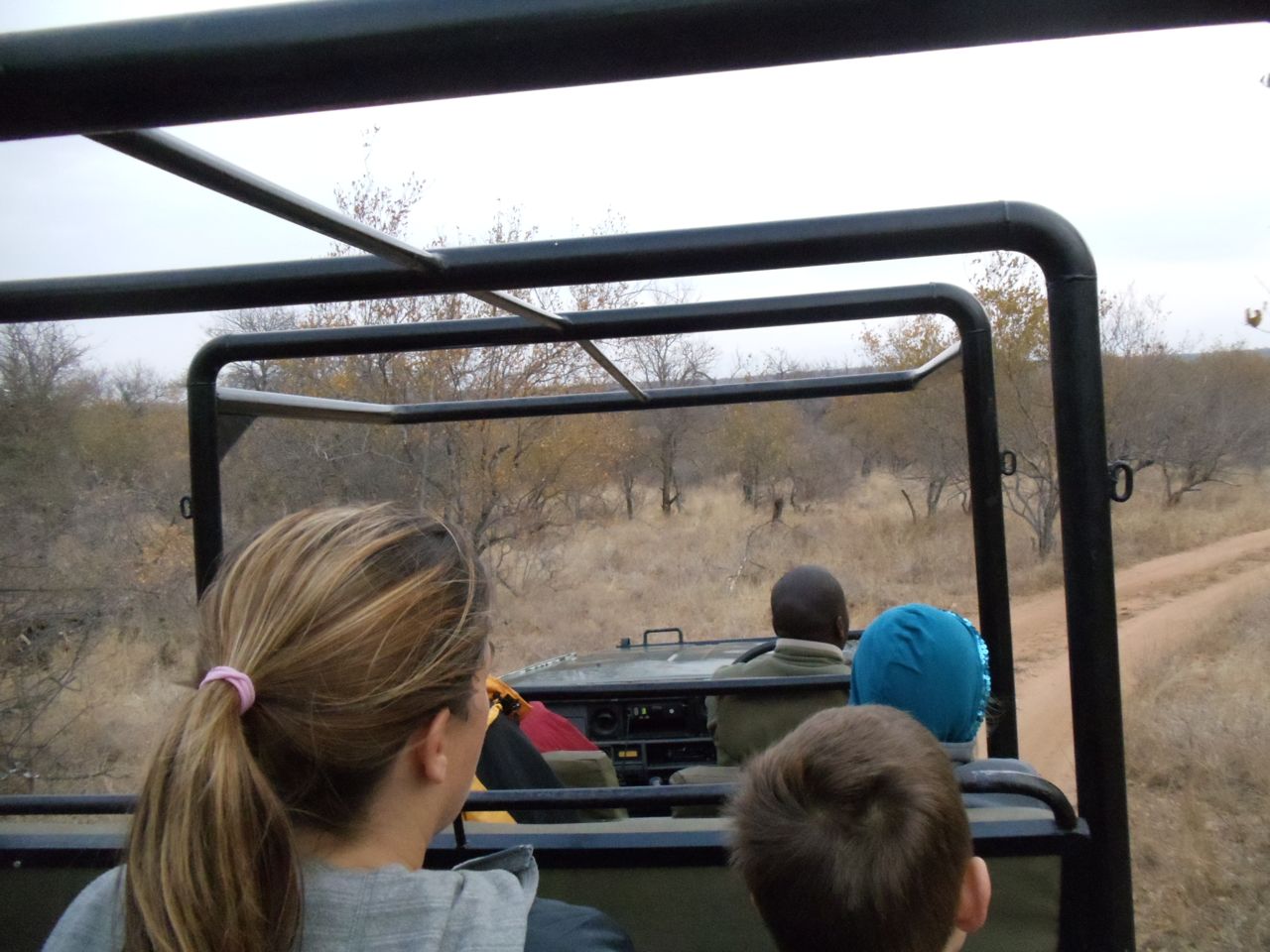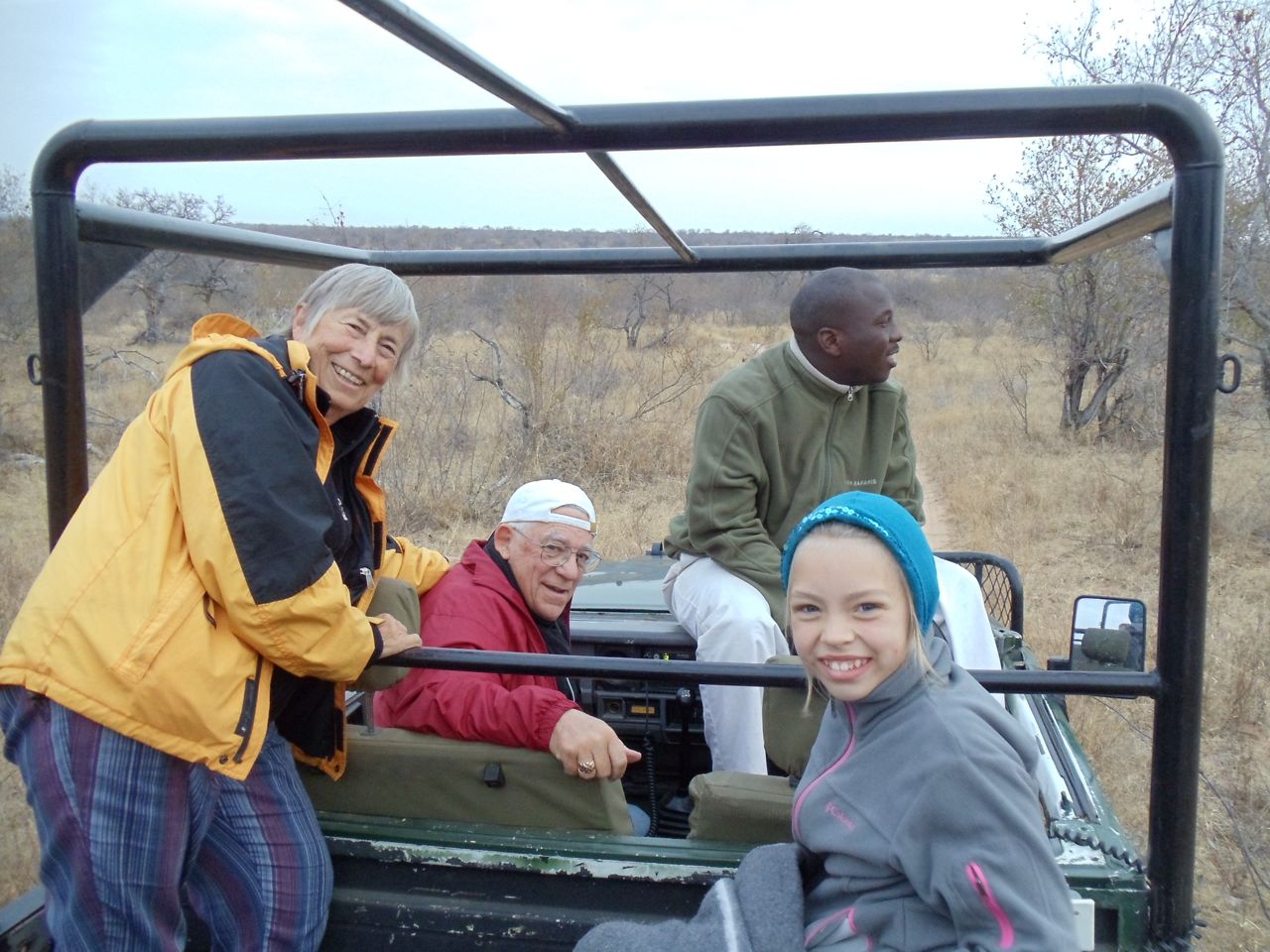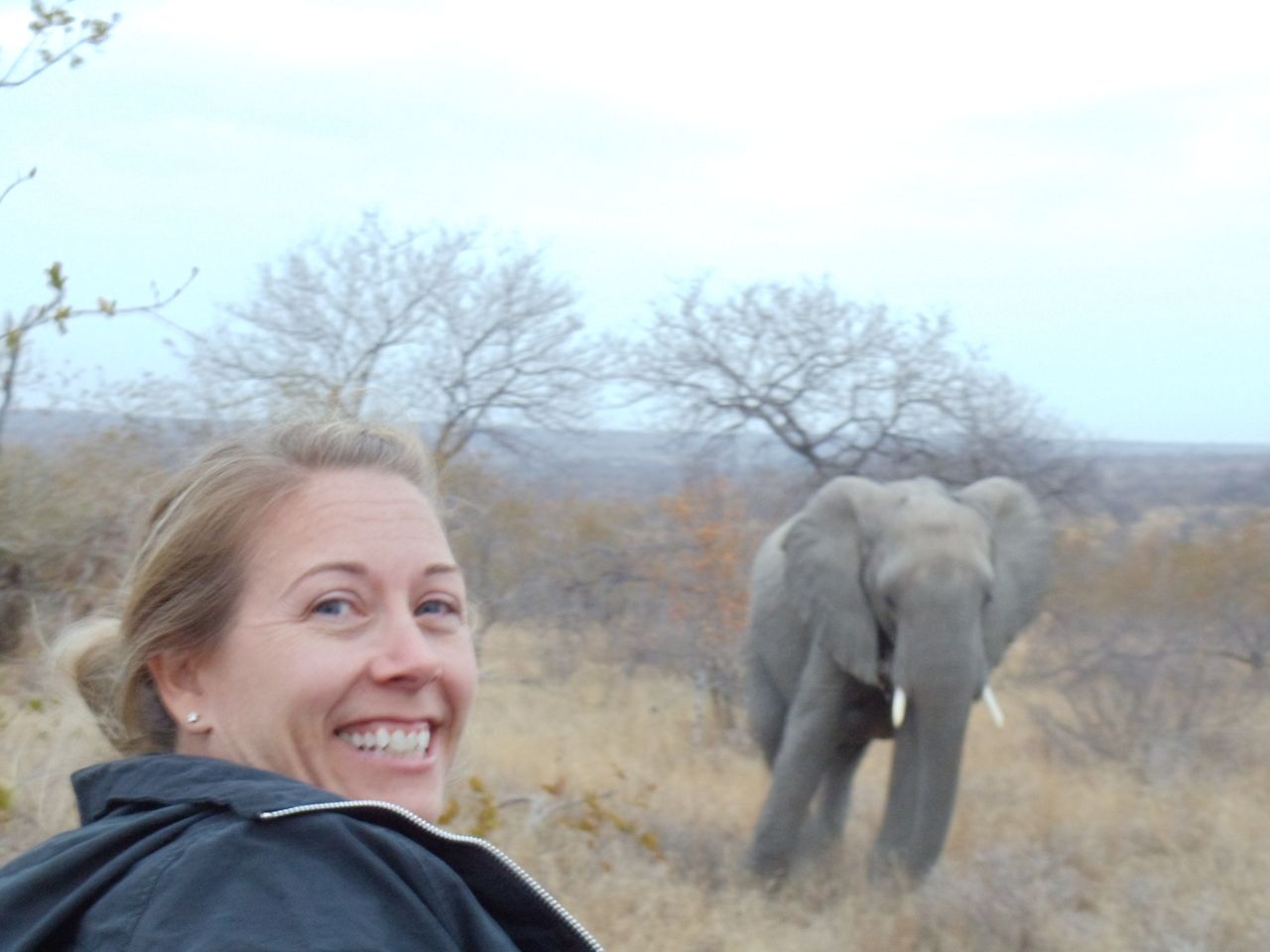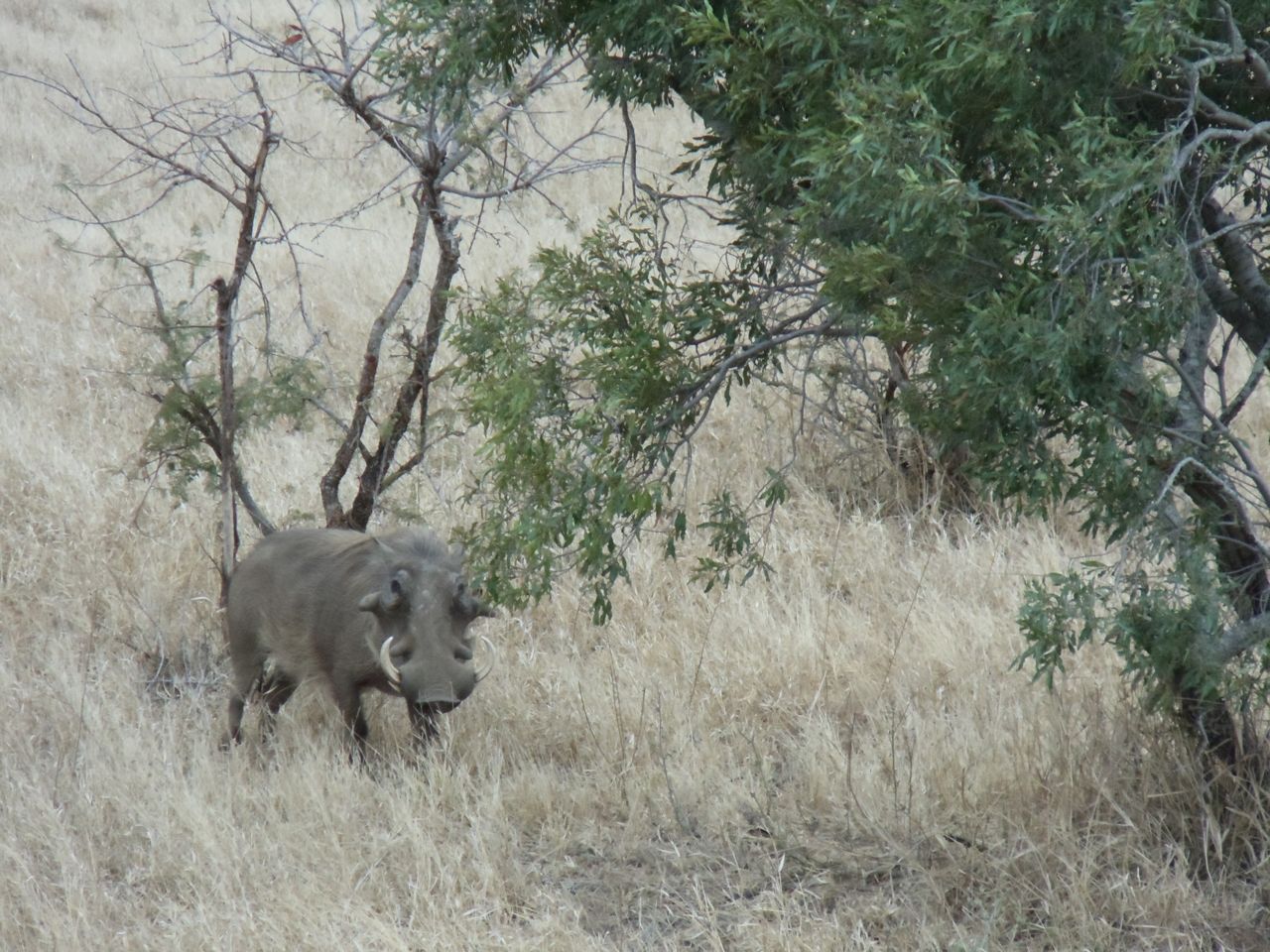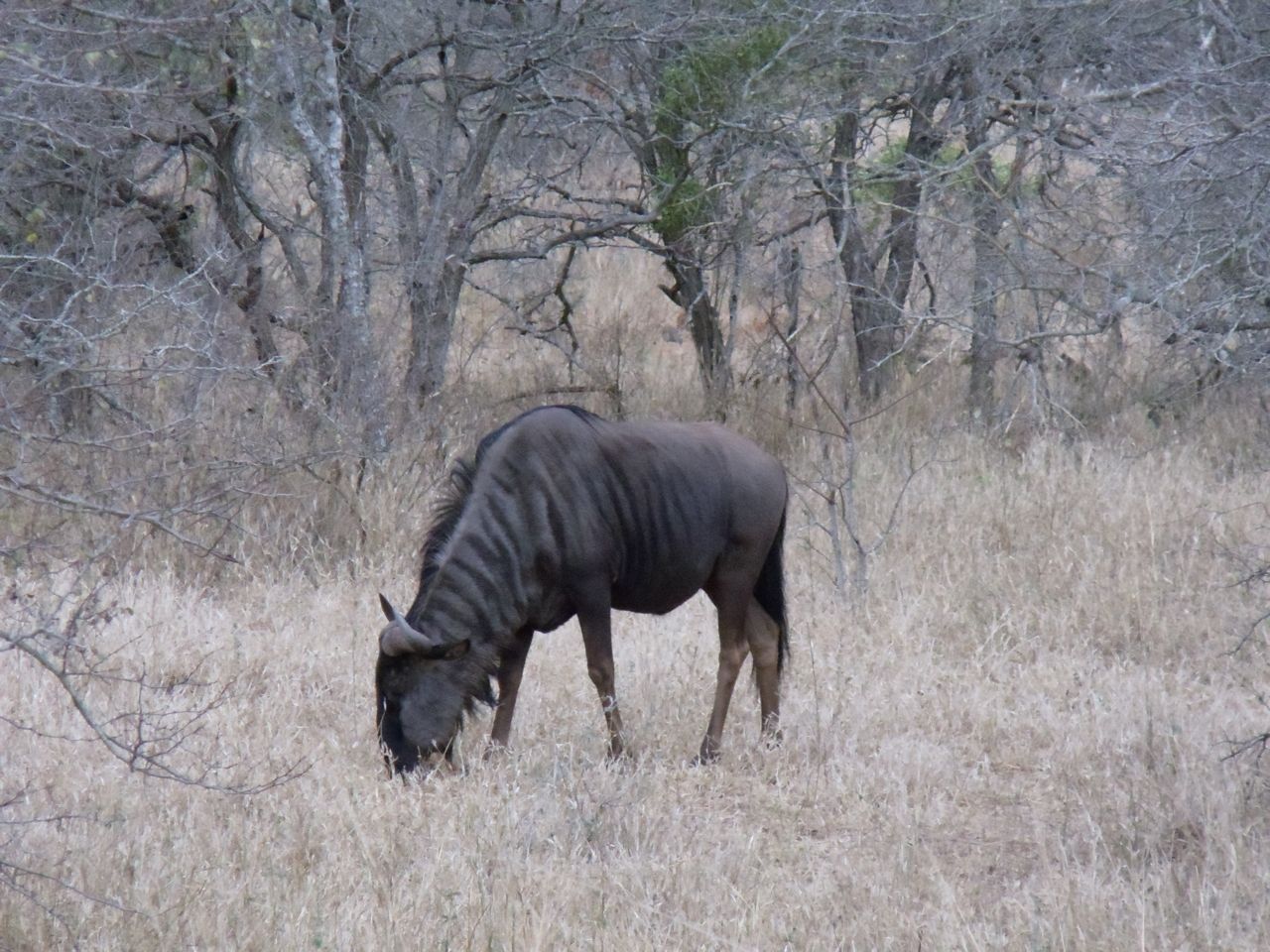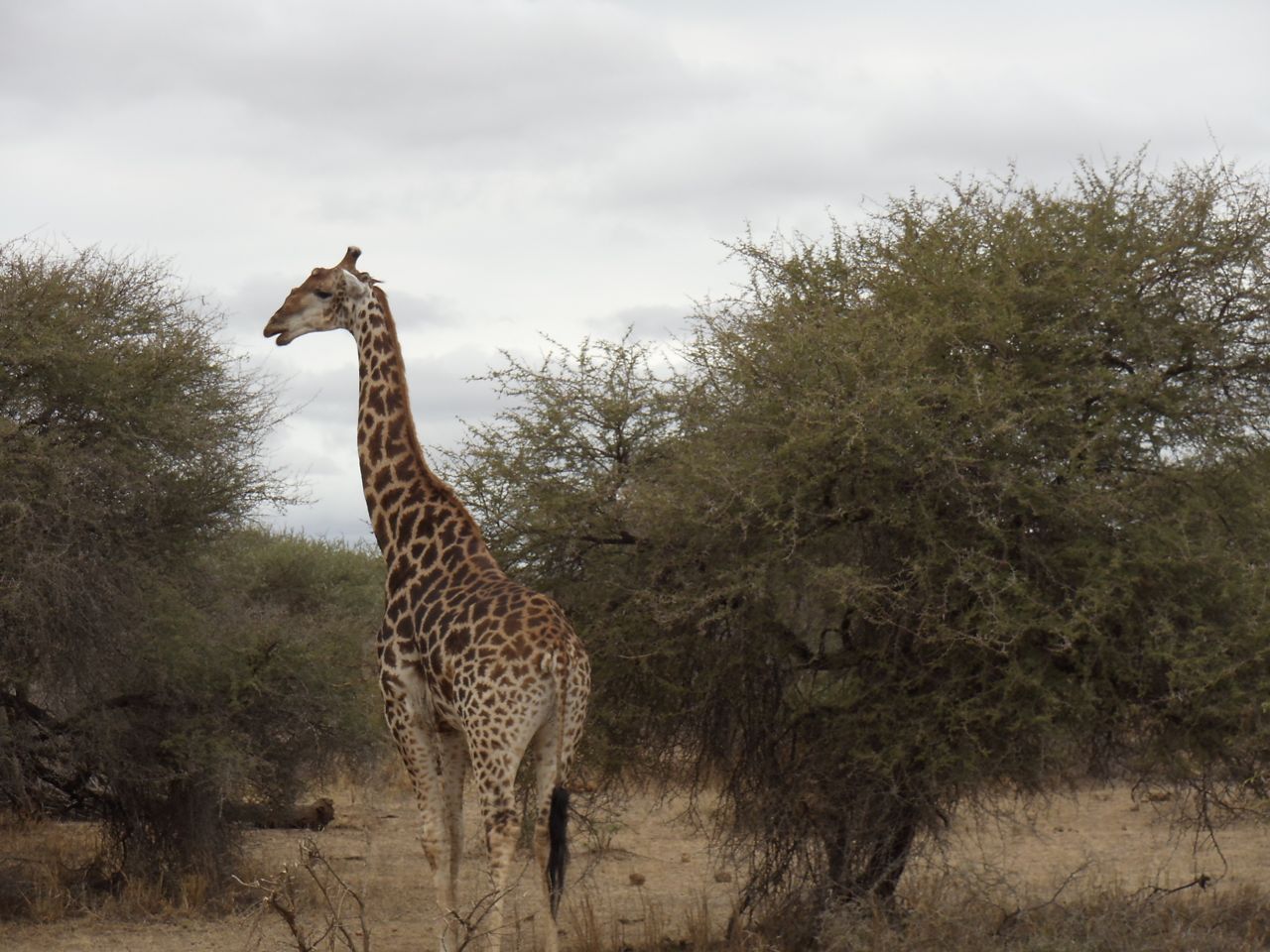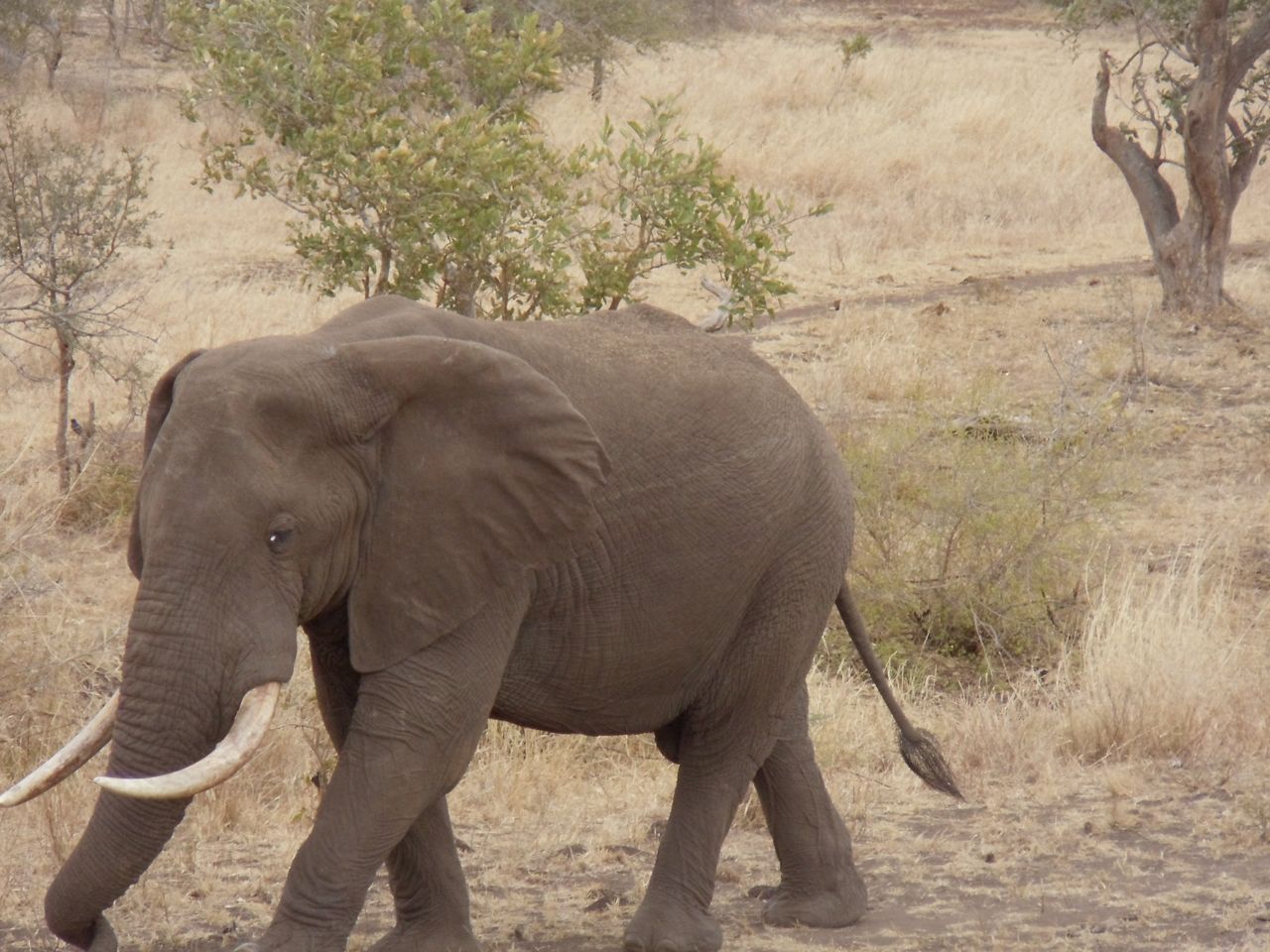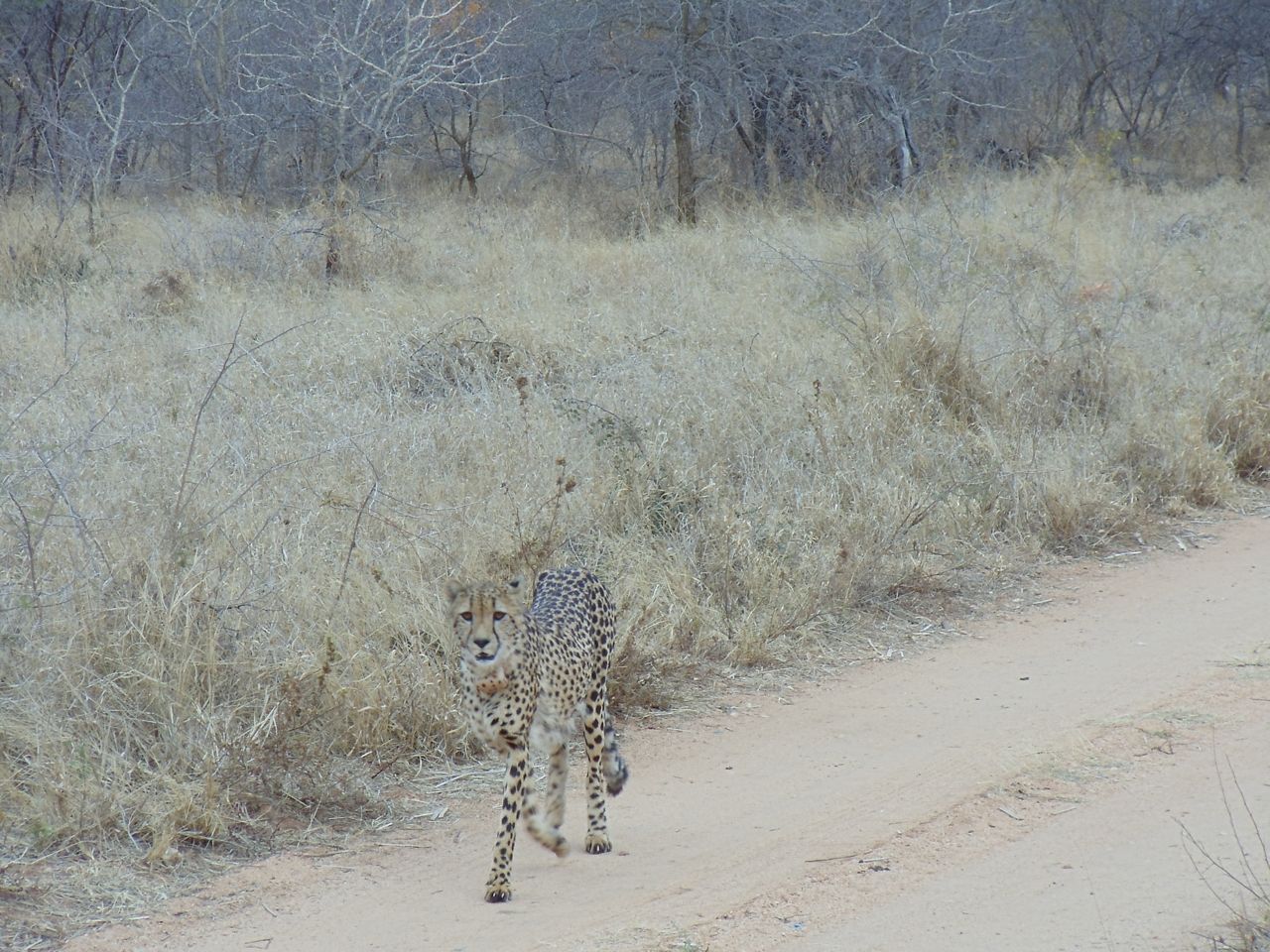 Cheetah walking on the road next to us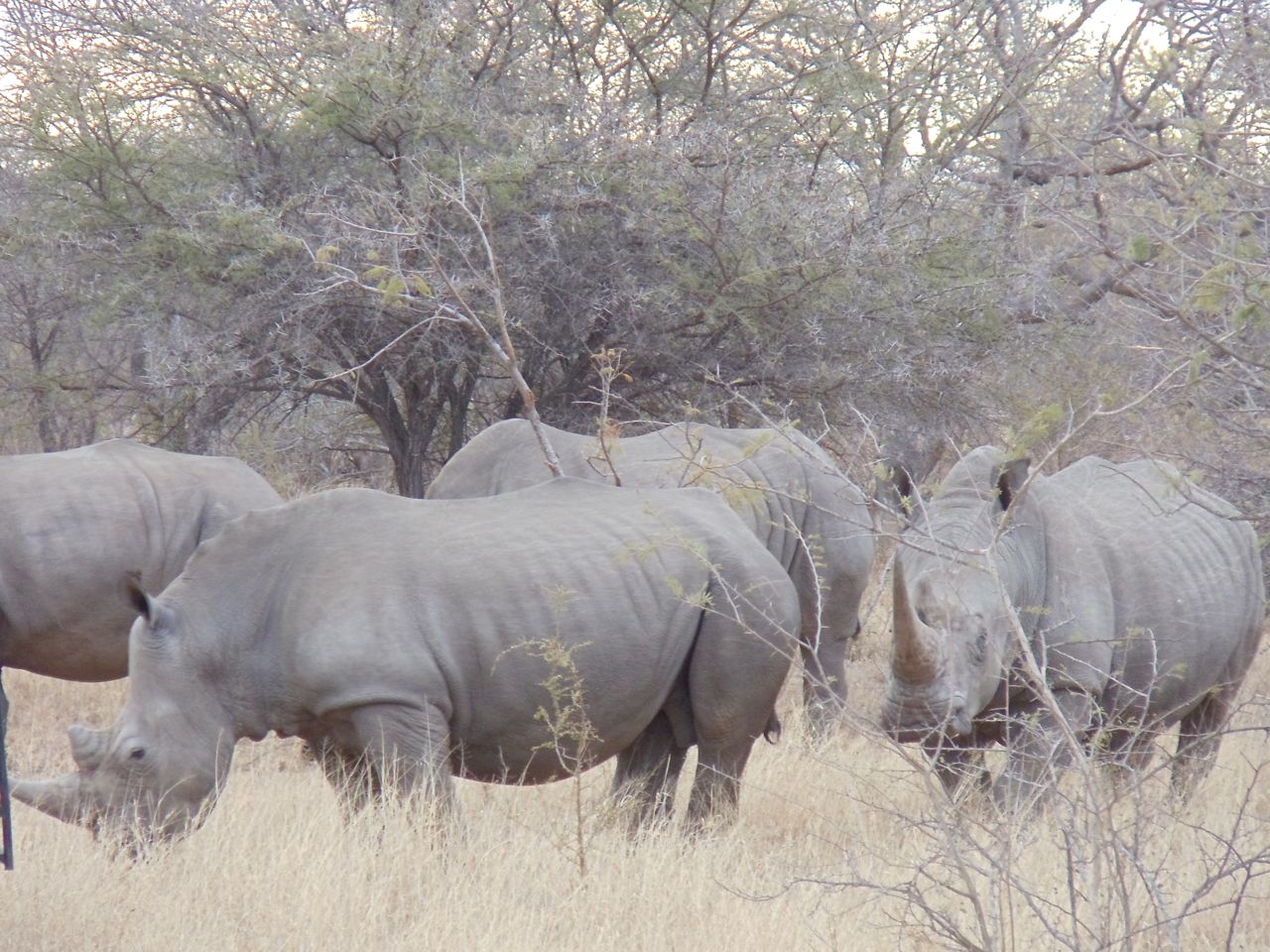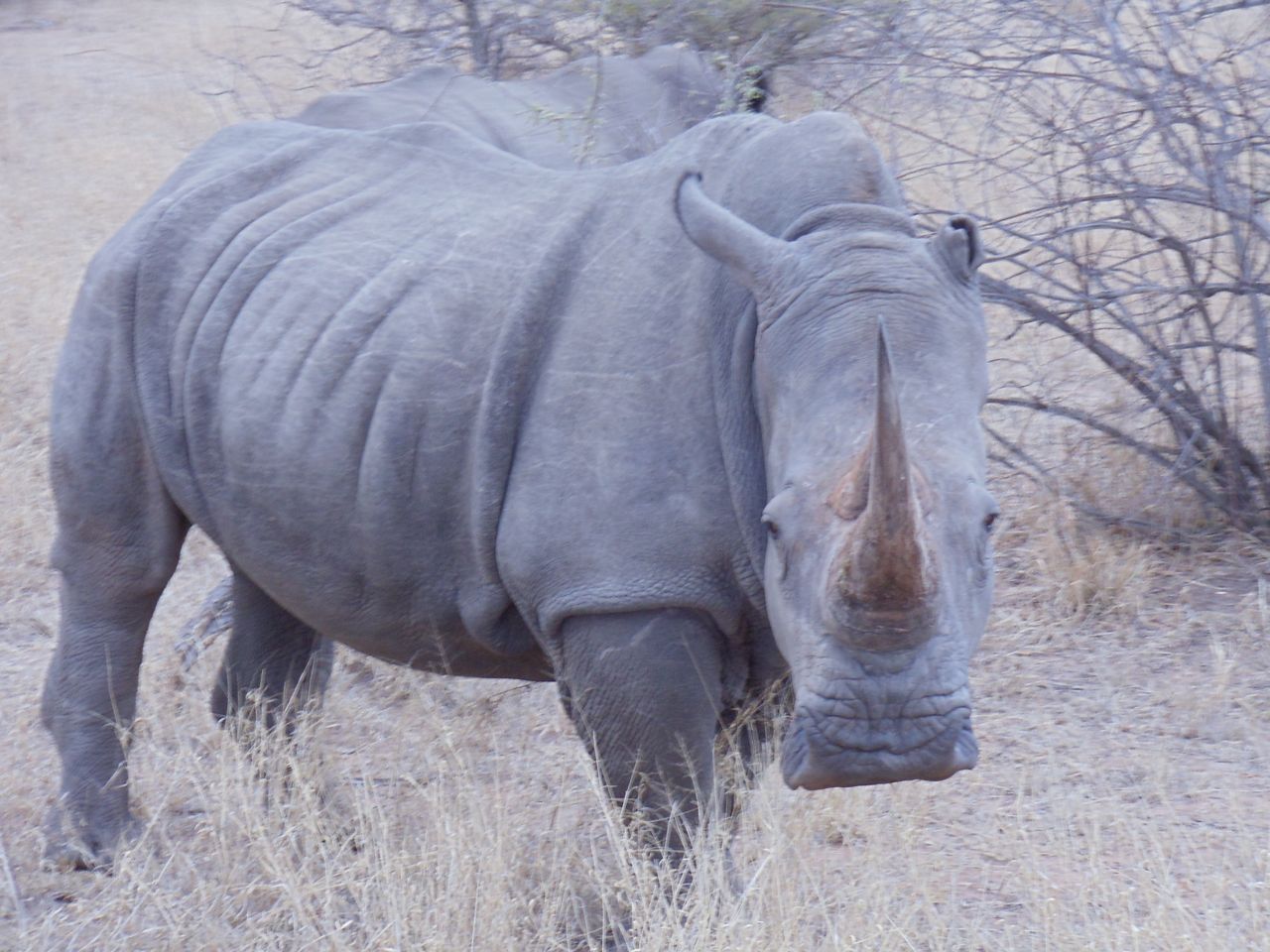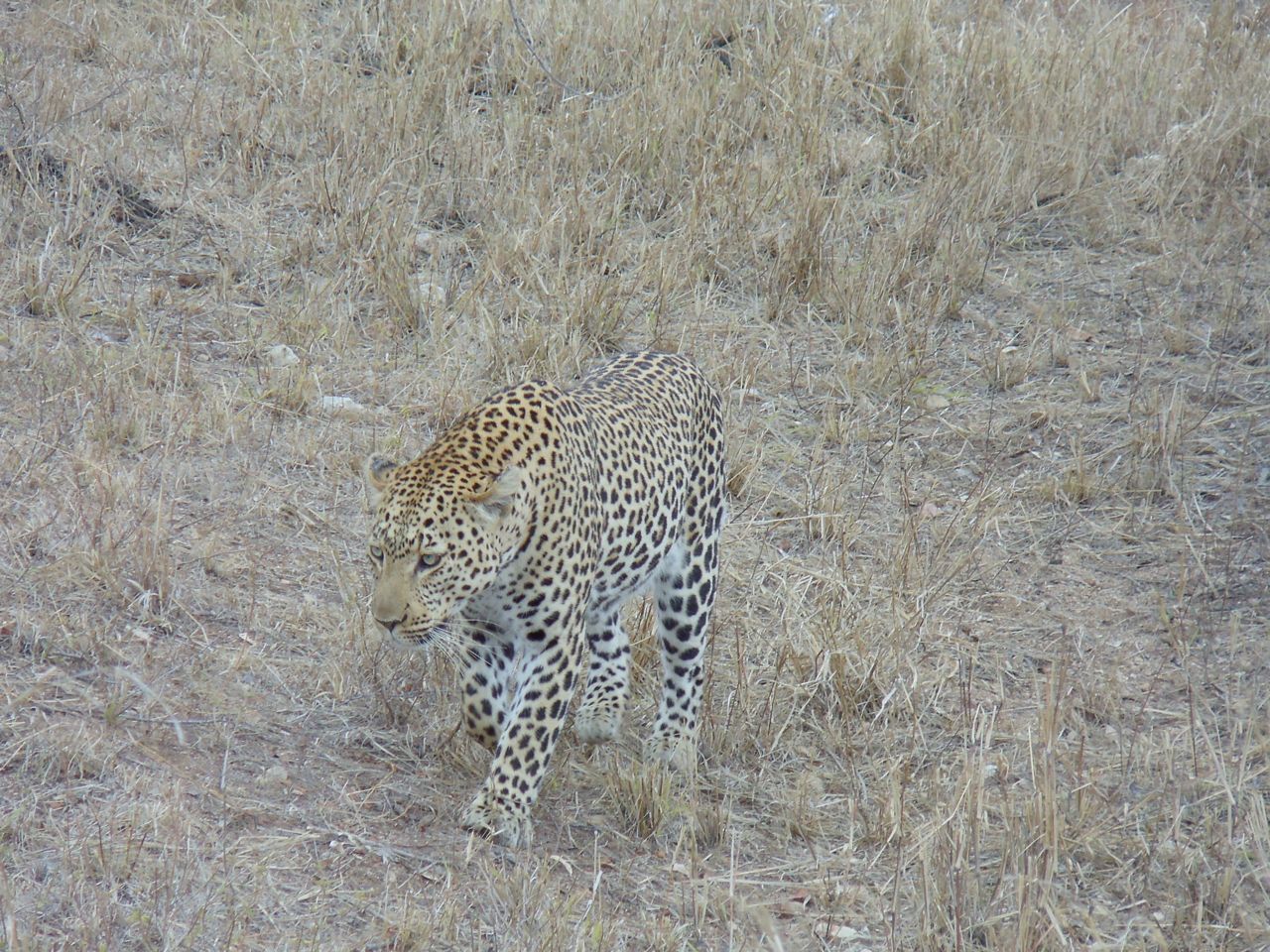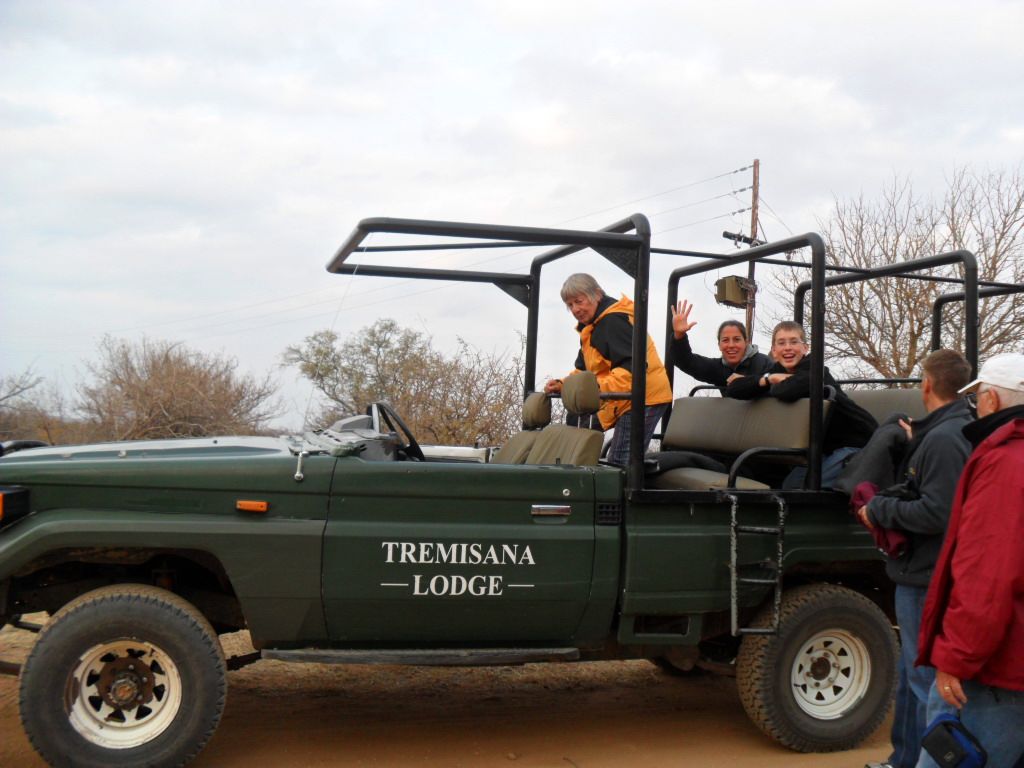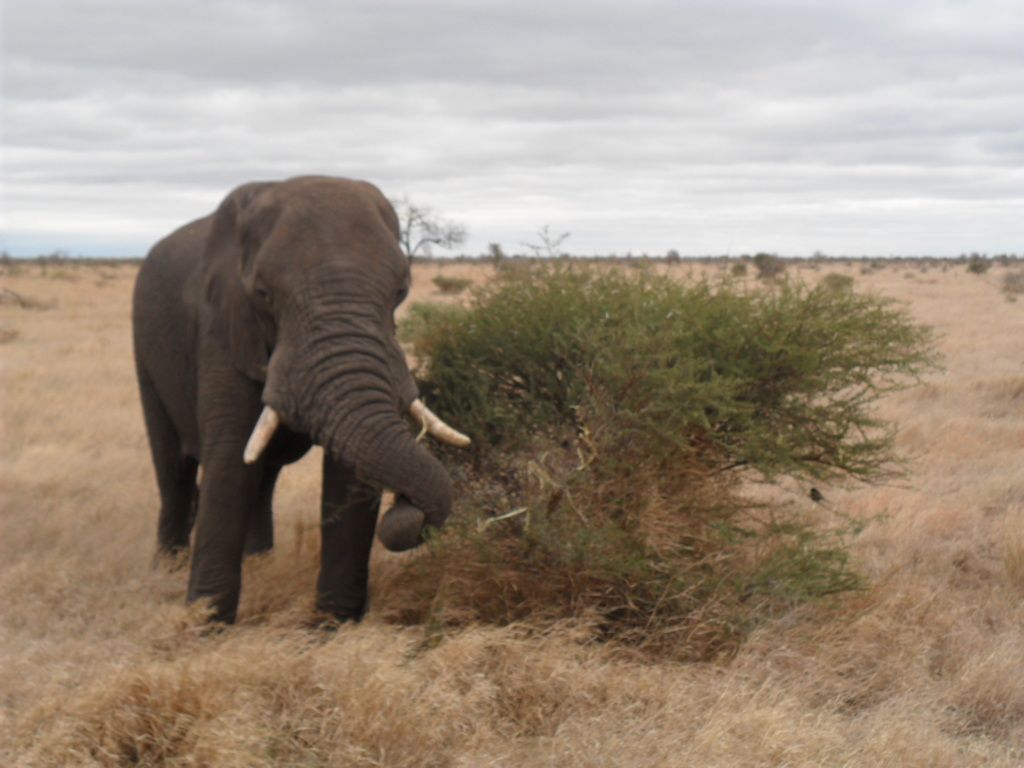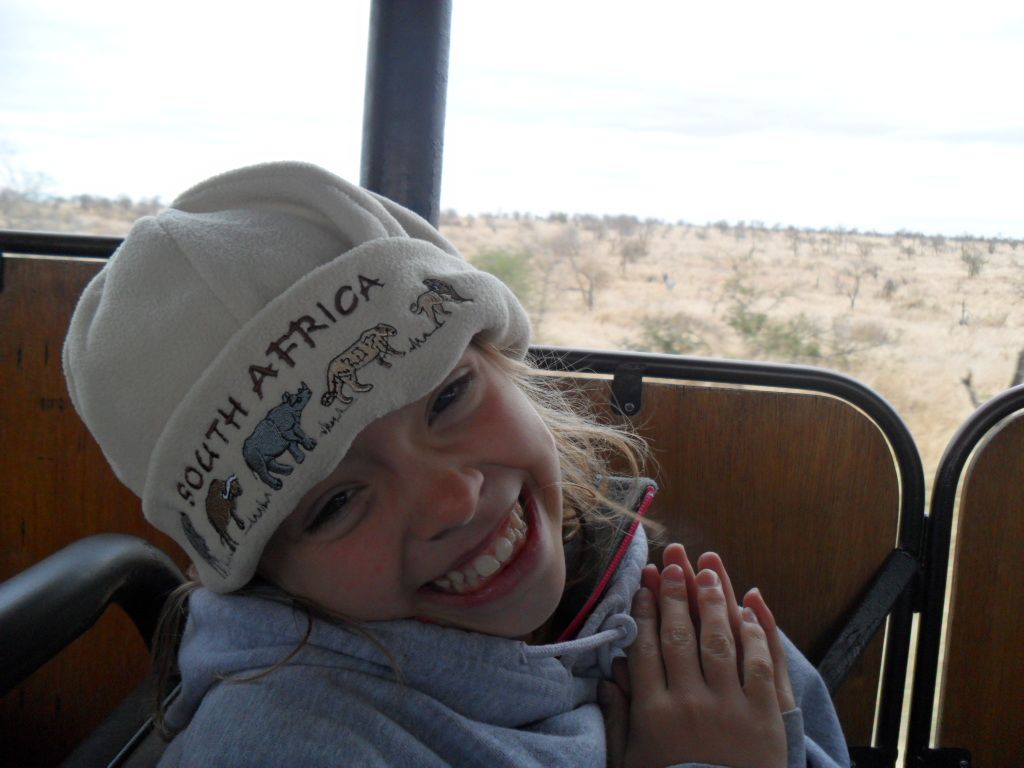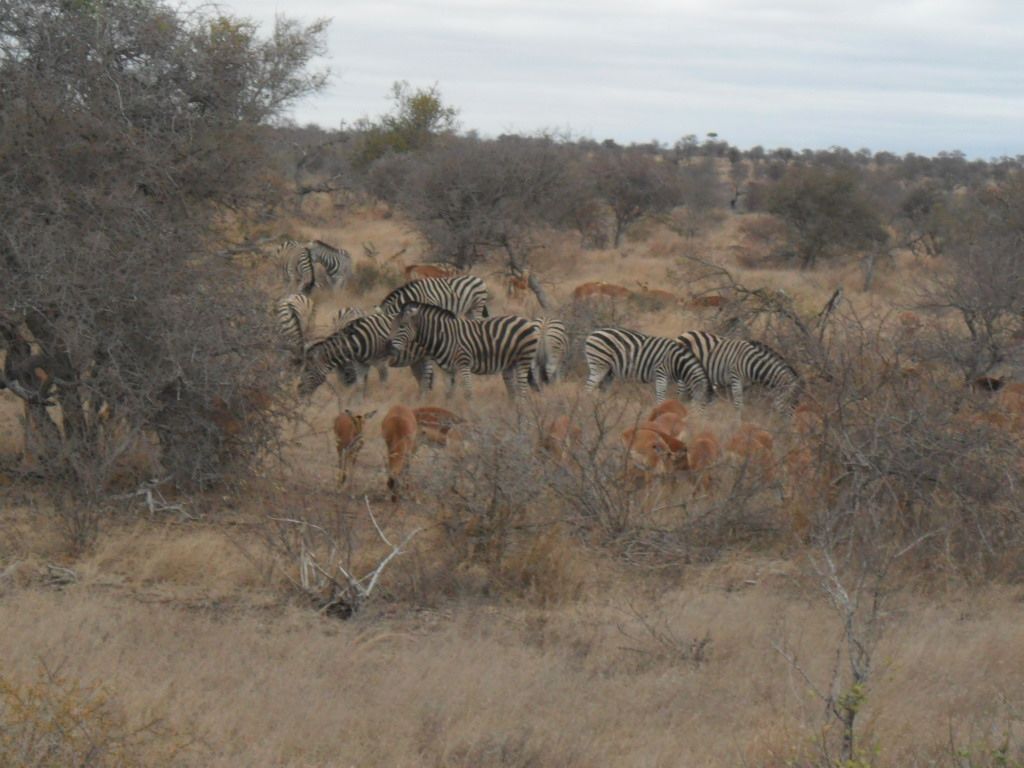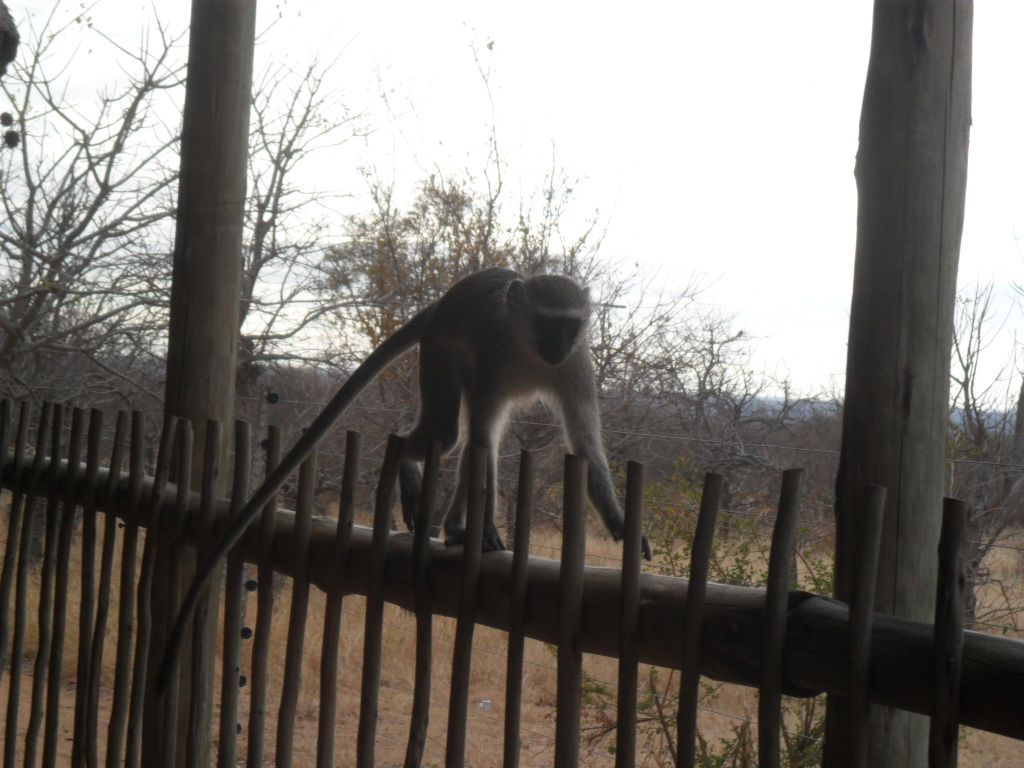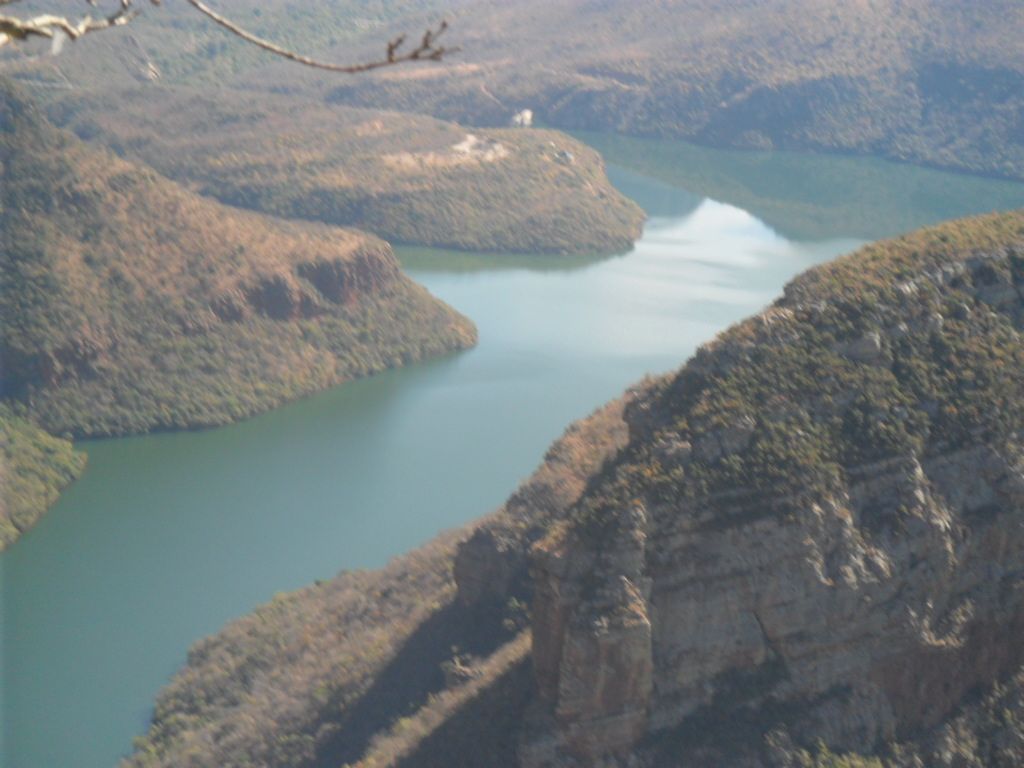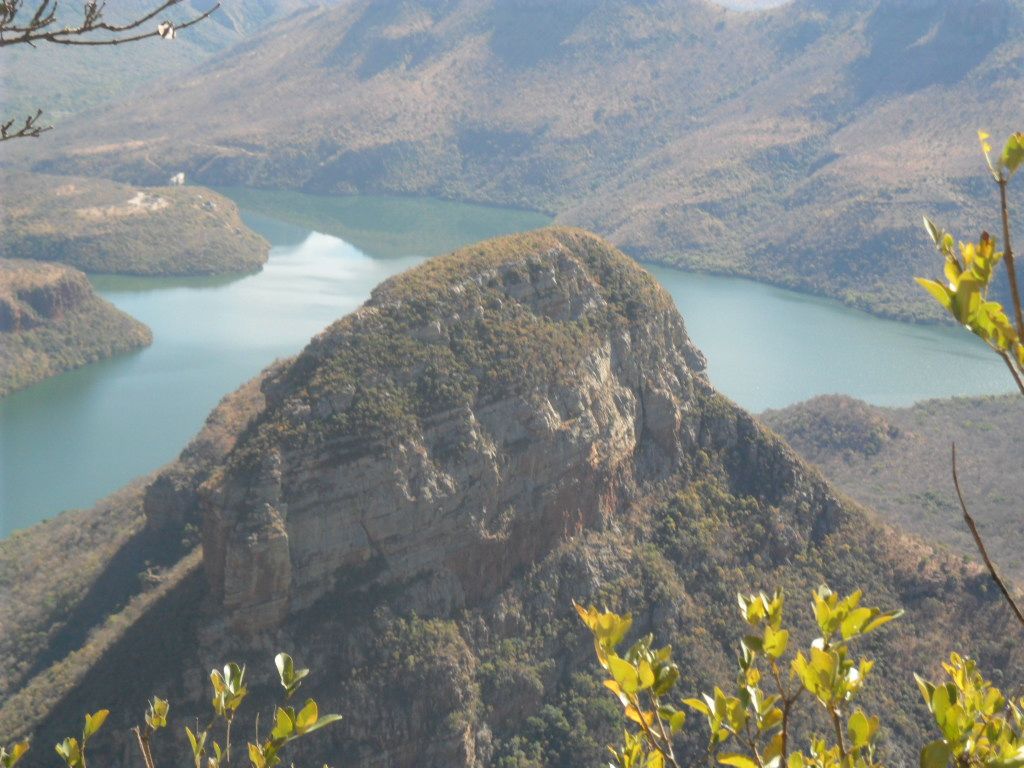 Blythe River Canyon -- 3rd largest Canyon in the world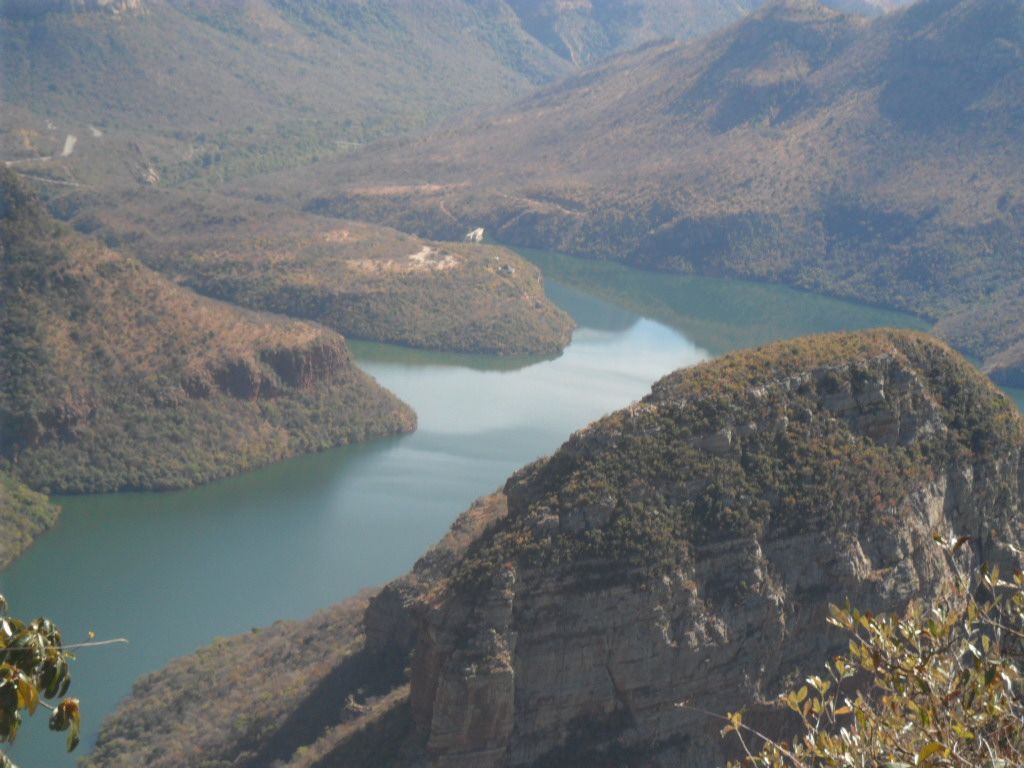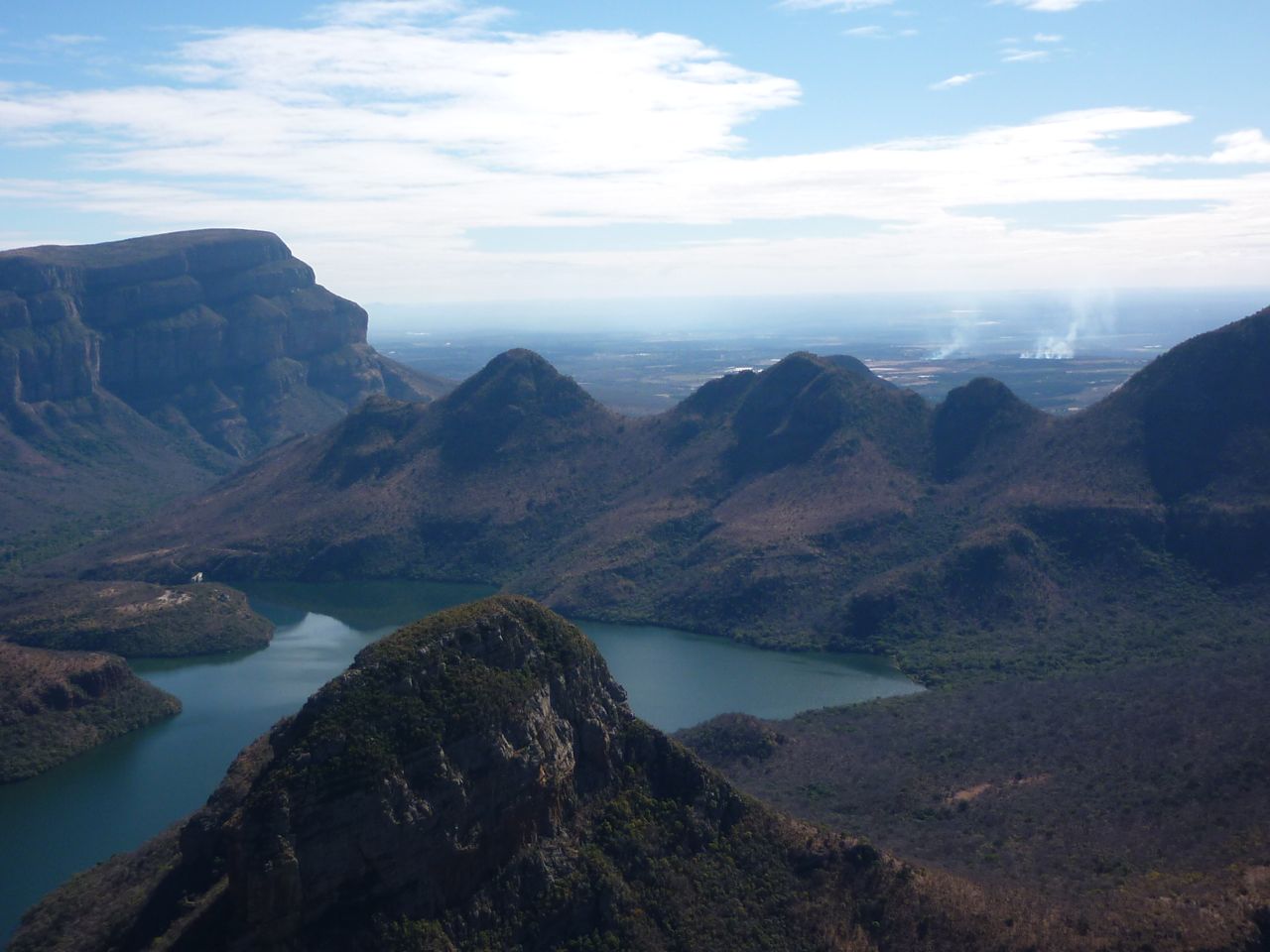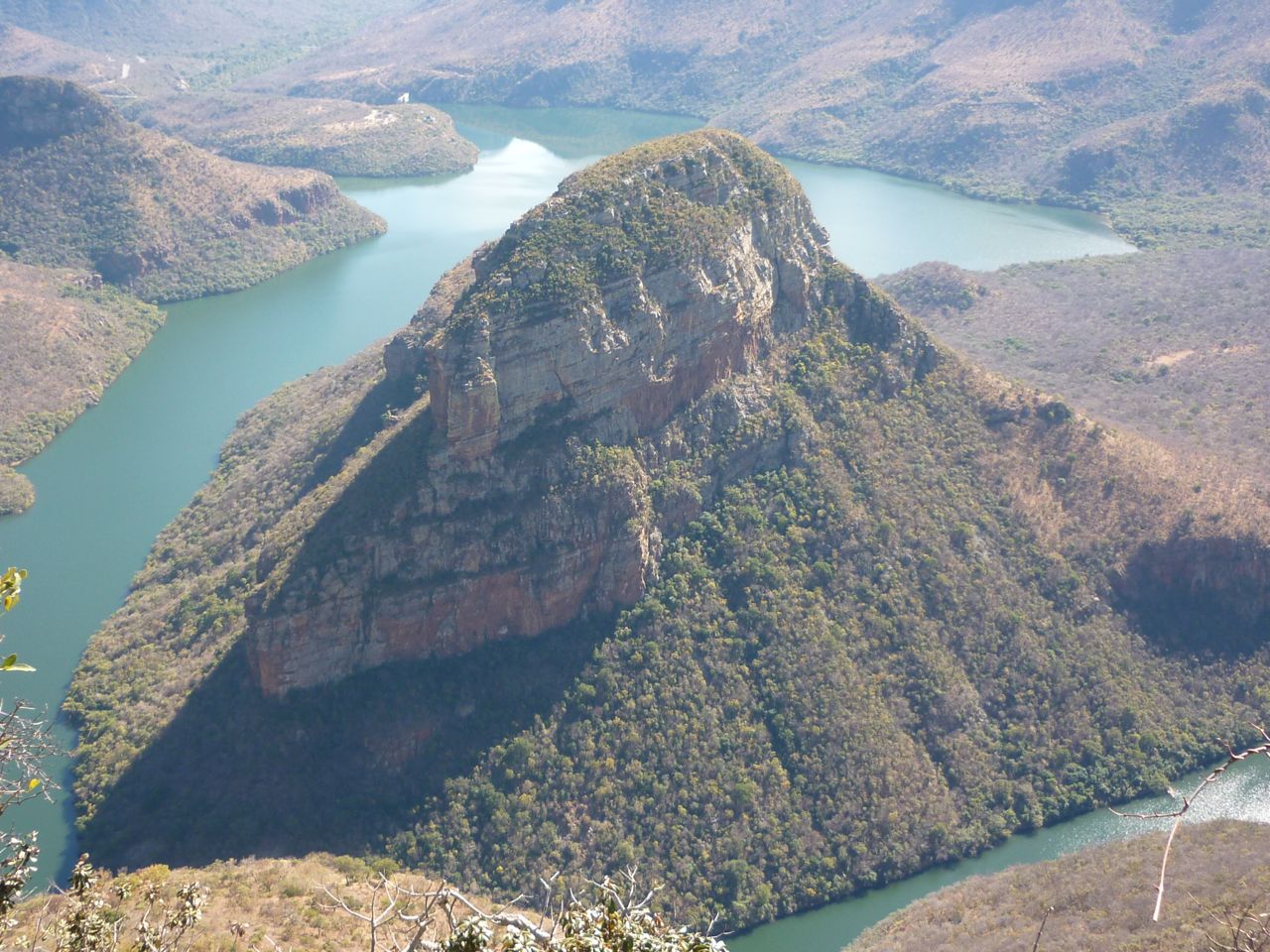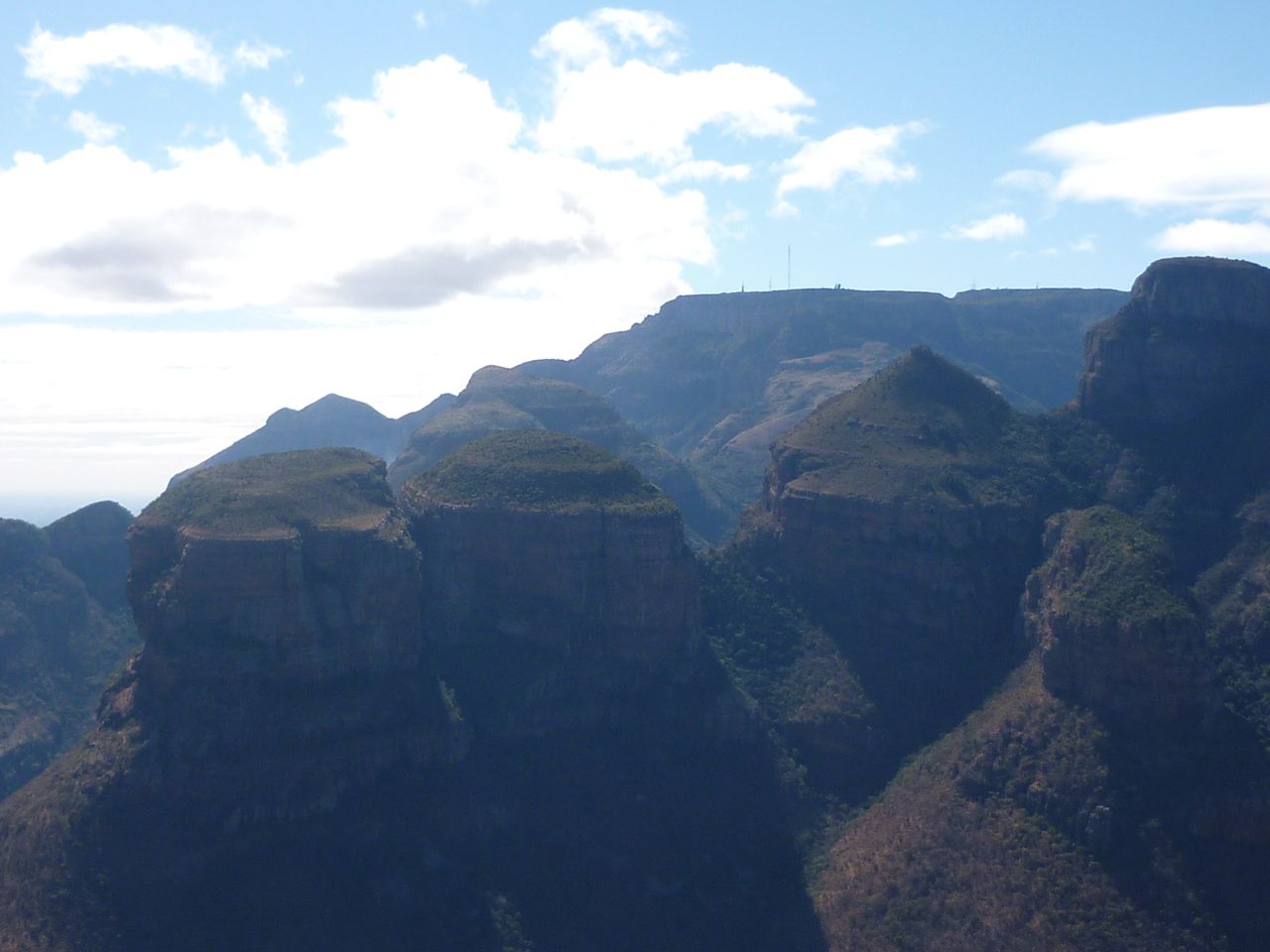 The Three Rondavels (Circles in African)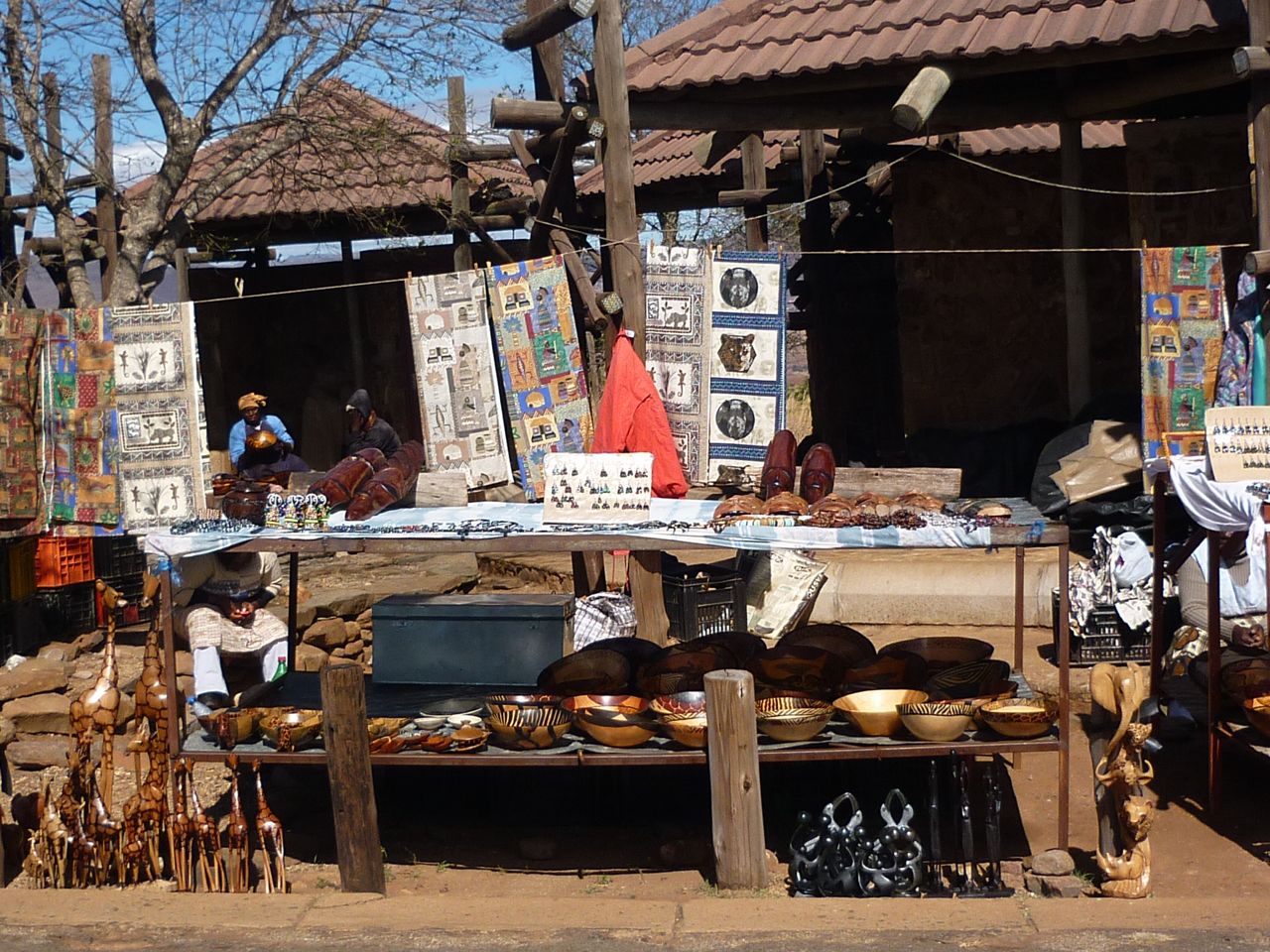 The last time this web page was updated ...... Monday, September 05, 2011