Barcelona, Spain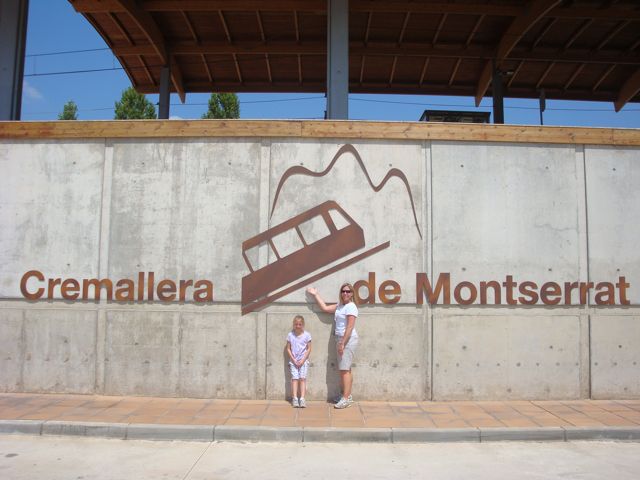 Rode up to the Montserrat Monestary via Funnicular ....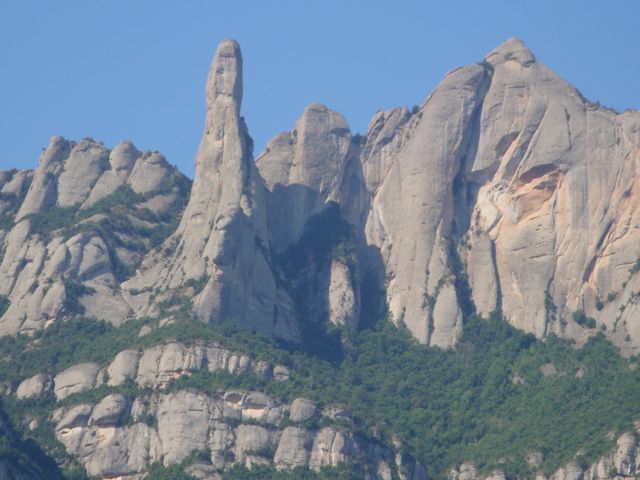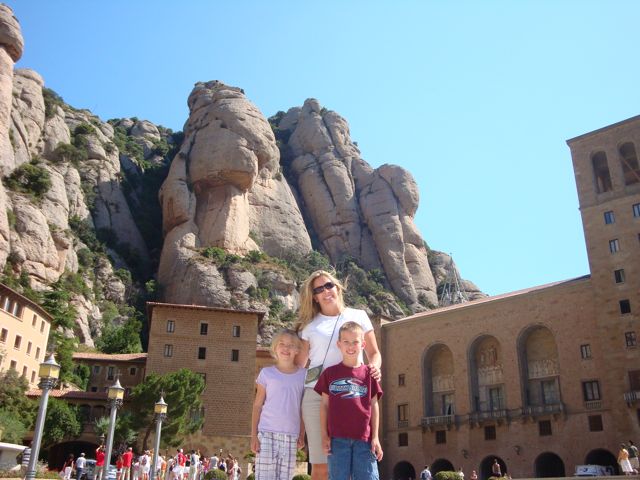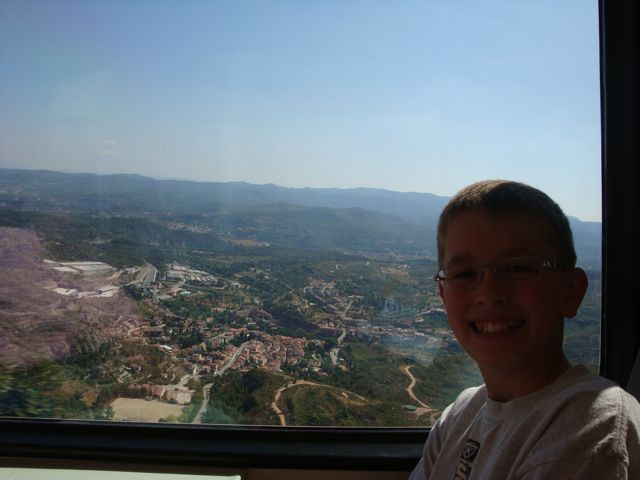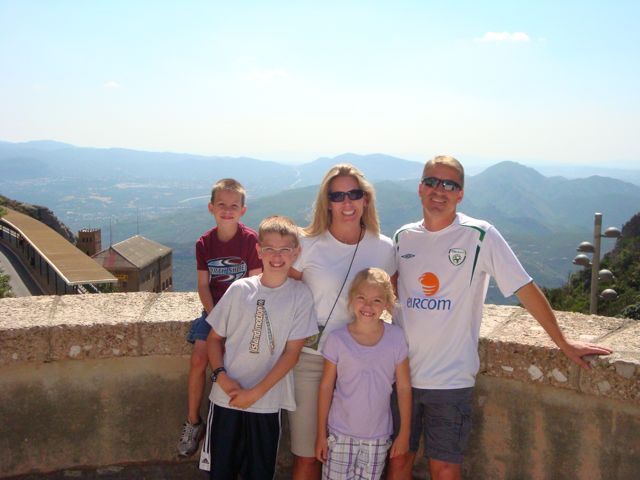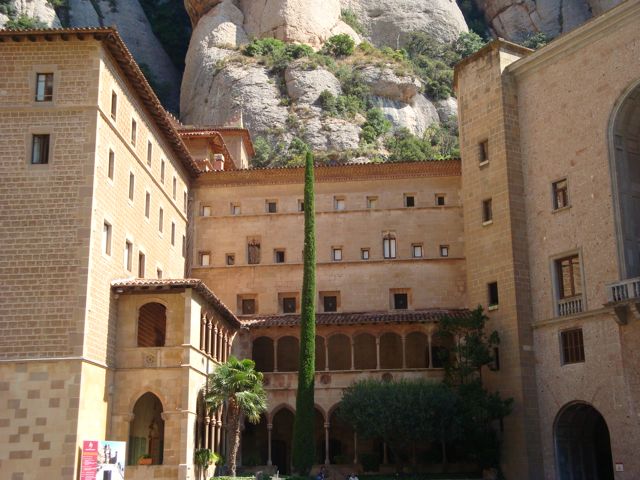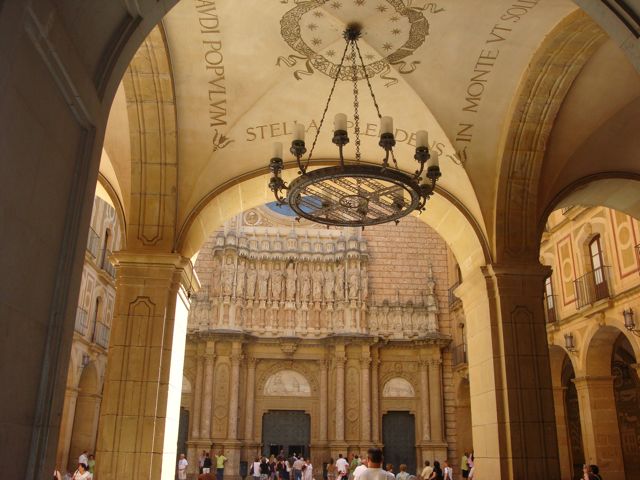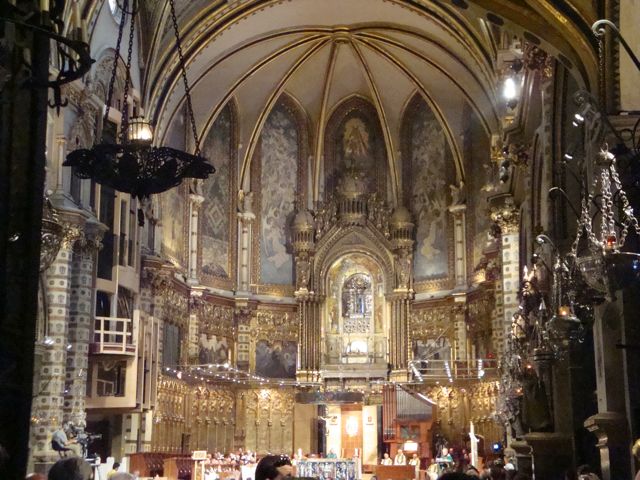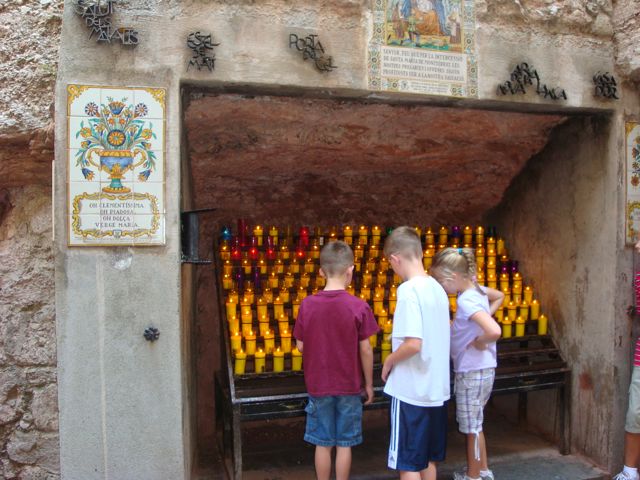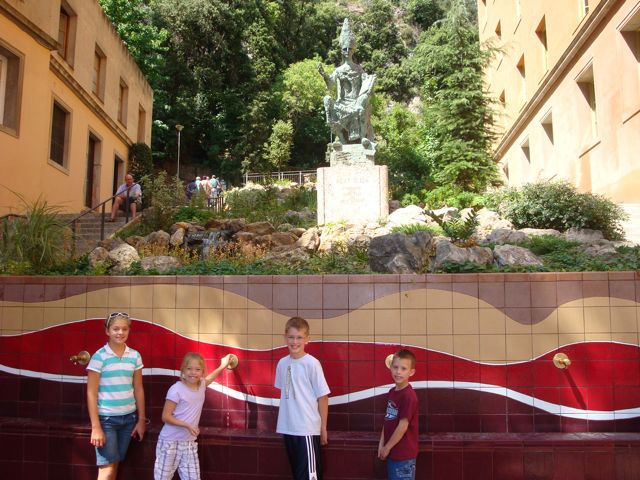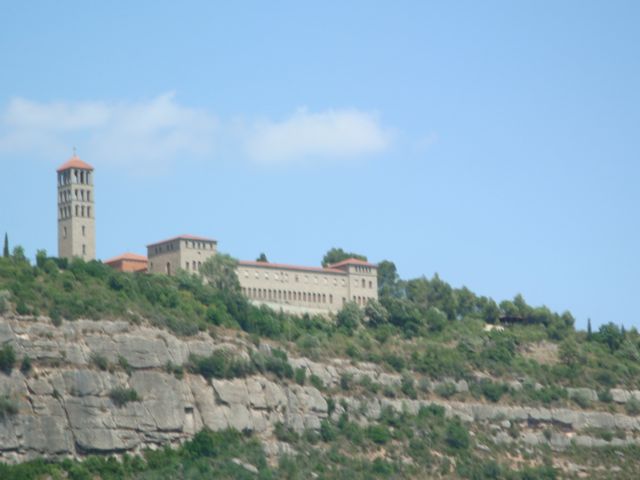 Monastery was built in 1641 ...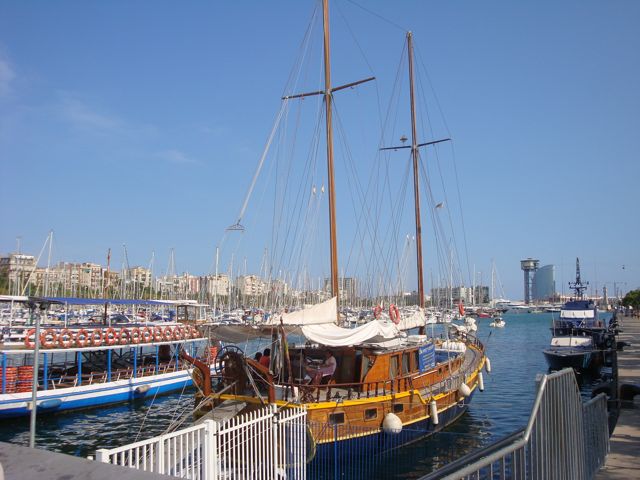 Barcelona Harbor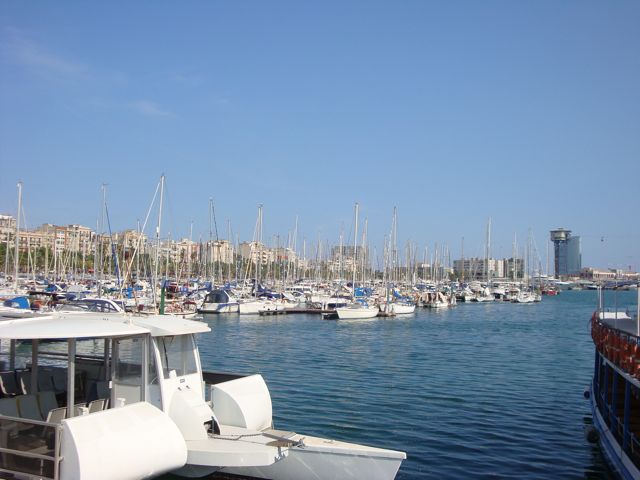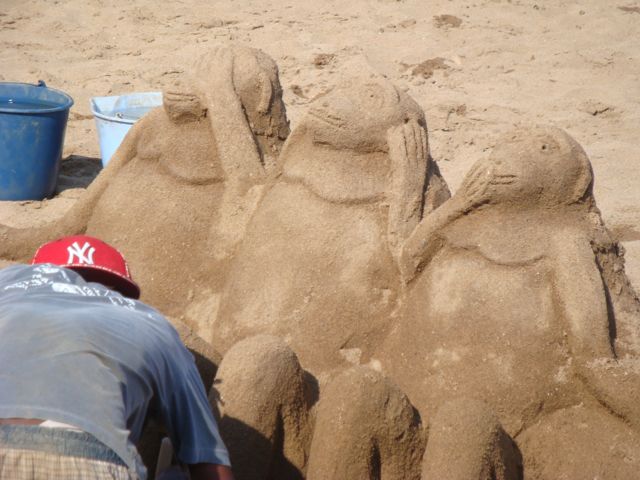 Turns out other people had the same beach idea that we did that day :-)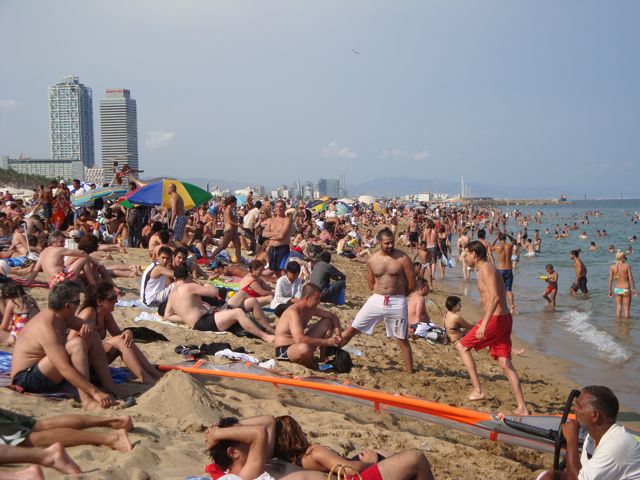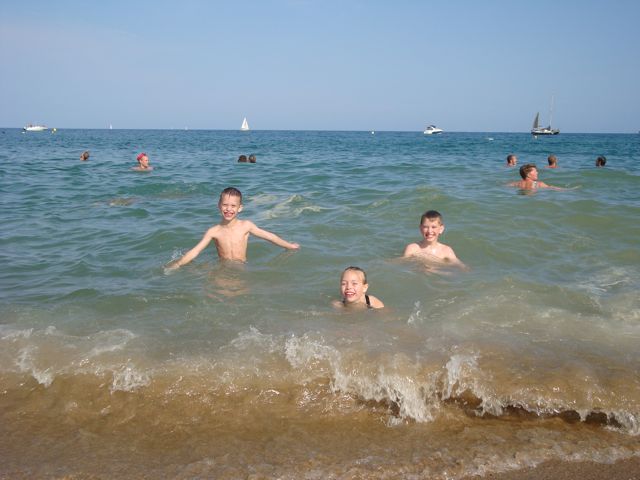 Kids swimming in the Mediterranean ....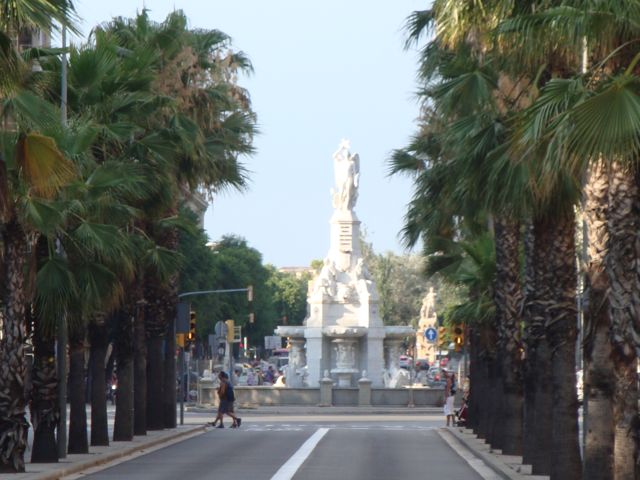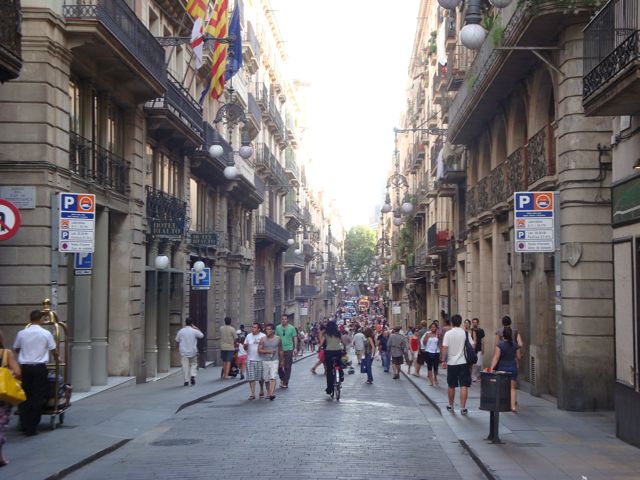 The narrow streets in the Gothic Quarter are like a labryinth -- very cool.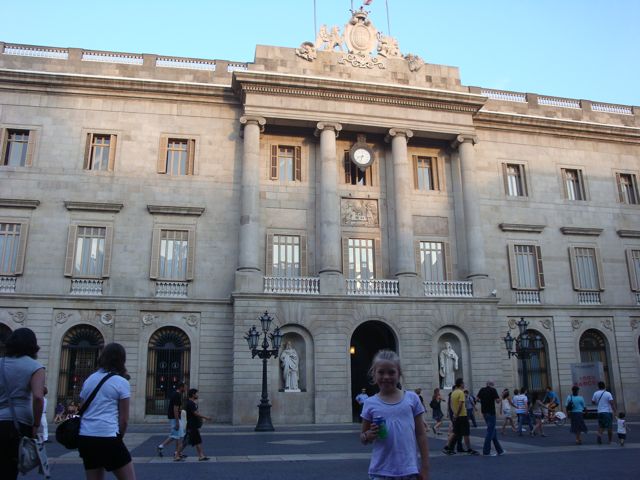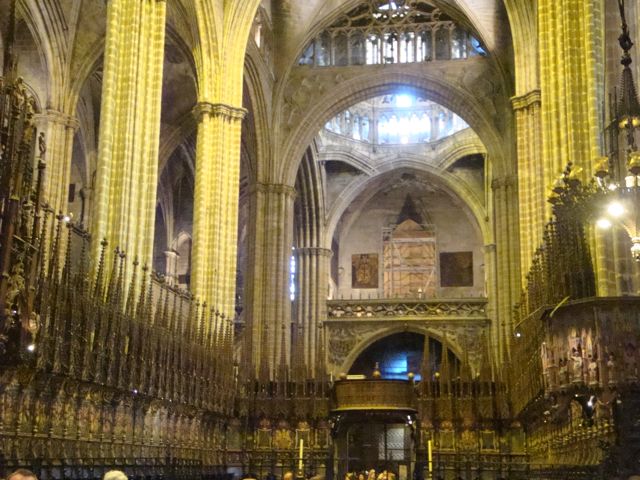 Gothic Cathedral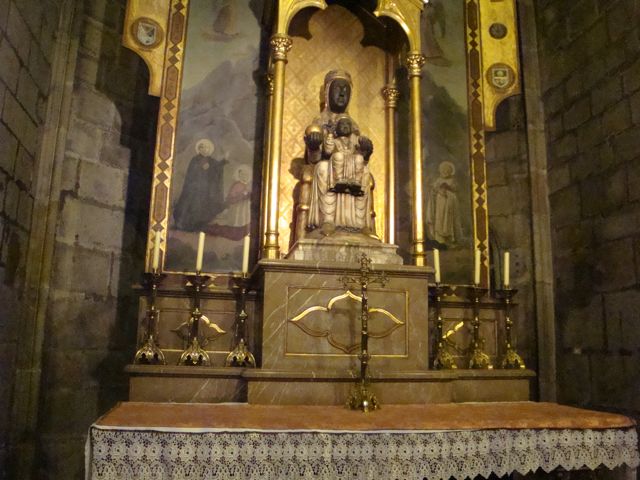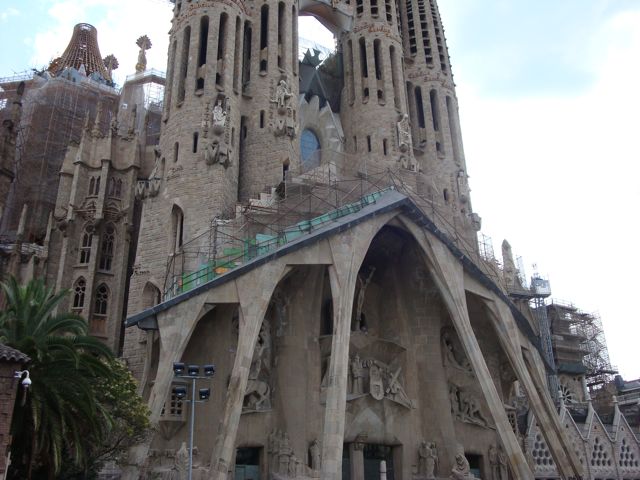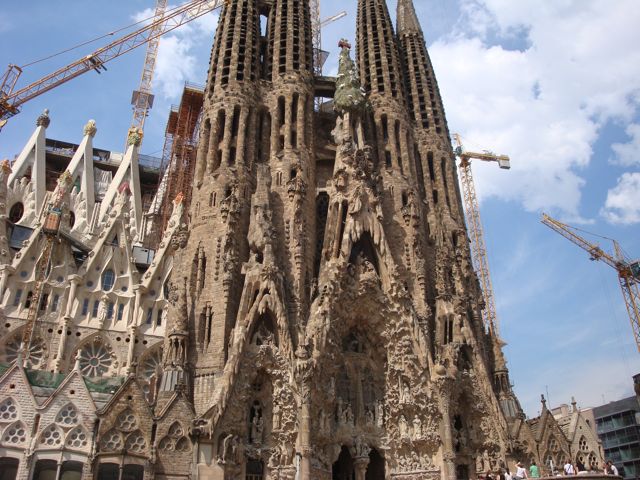 Architect Antonio Gaudi's famous "Sagrada Familia" Cathedral in Barcelona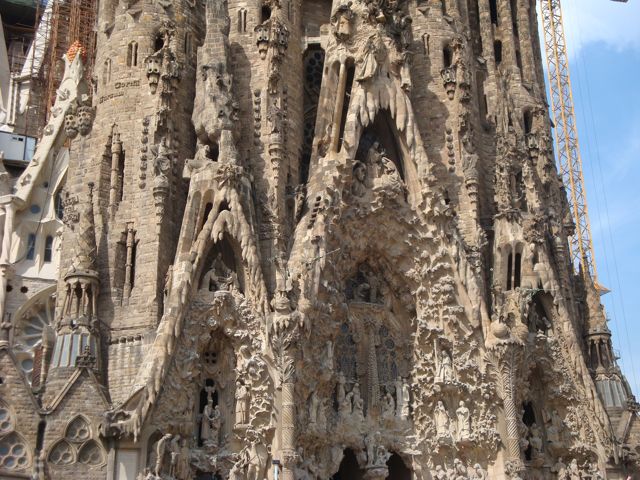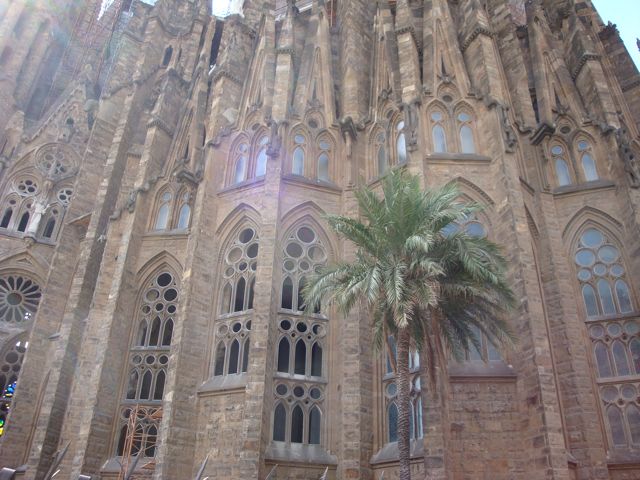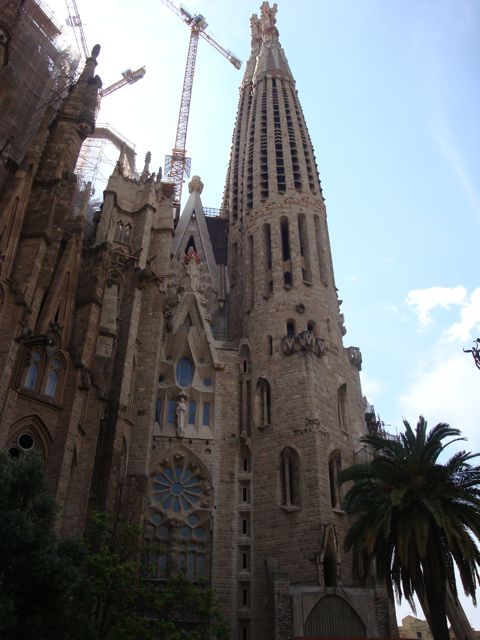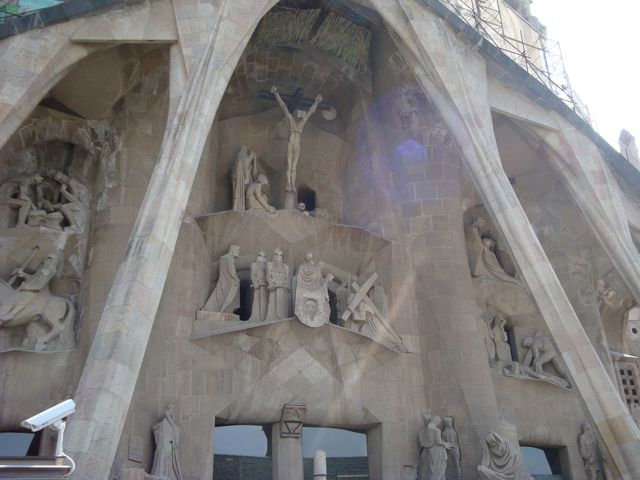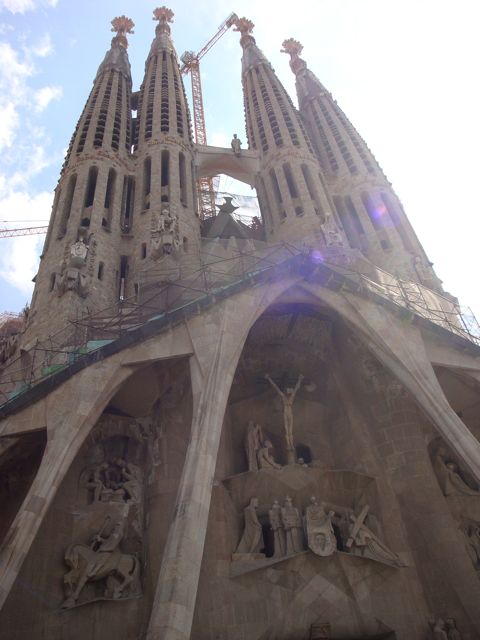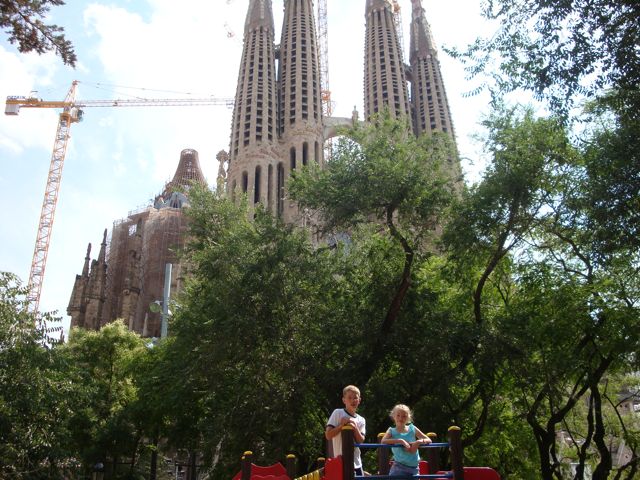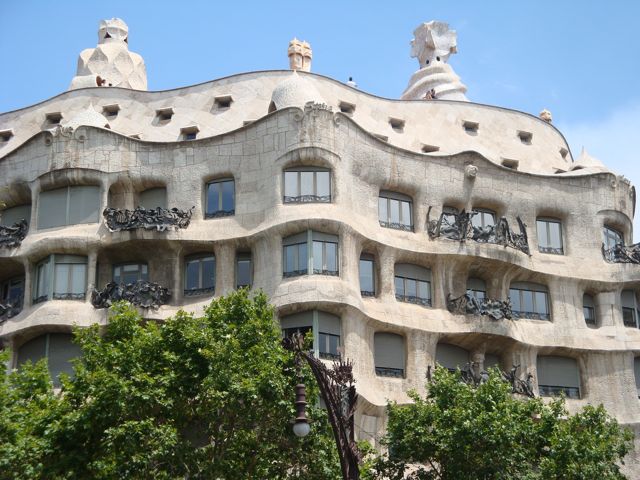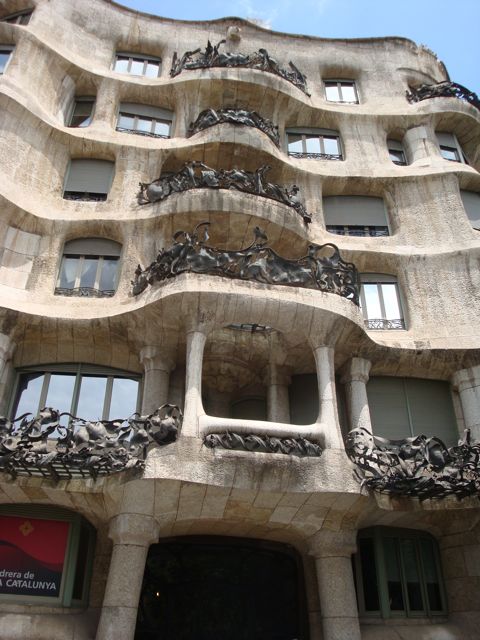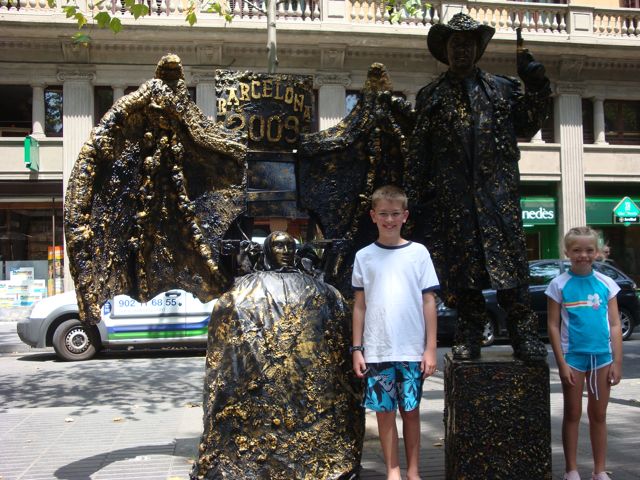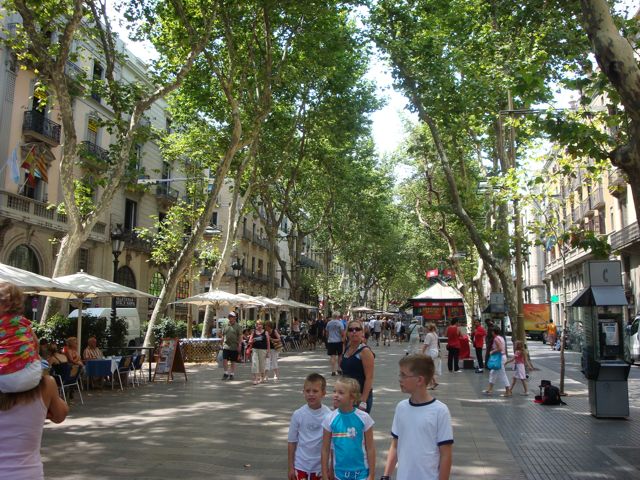 Peg and the kids strolling on "Las Ramblas" marketplace -- restaurants, street vendors, etc.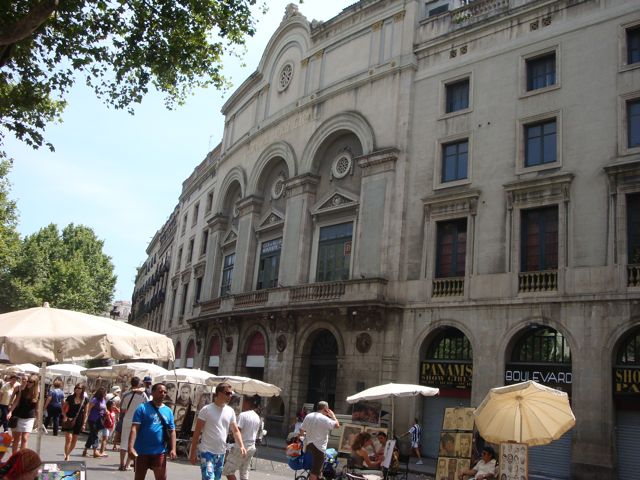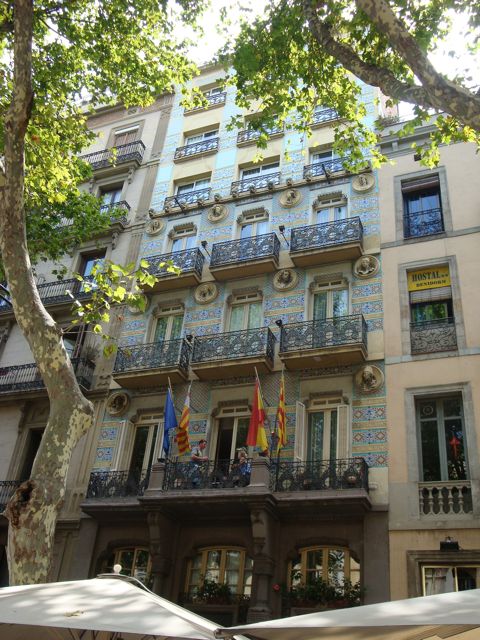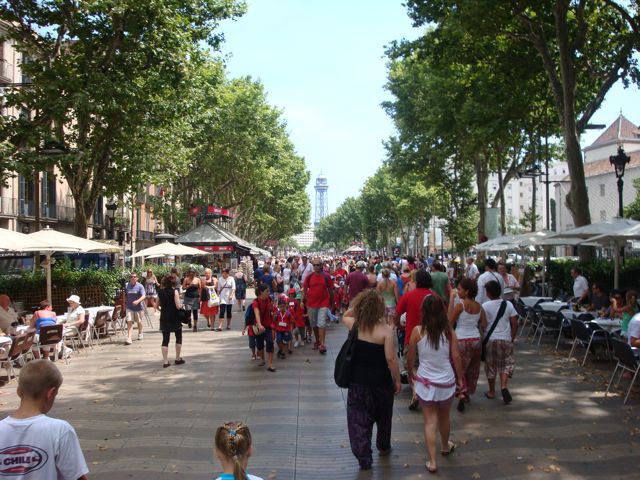 Las Ramblas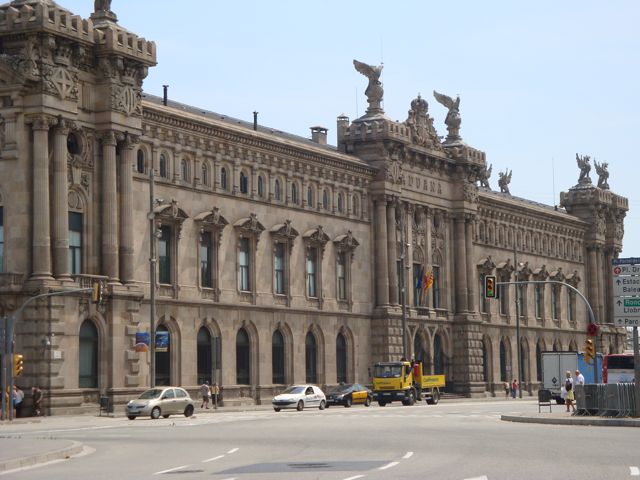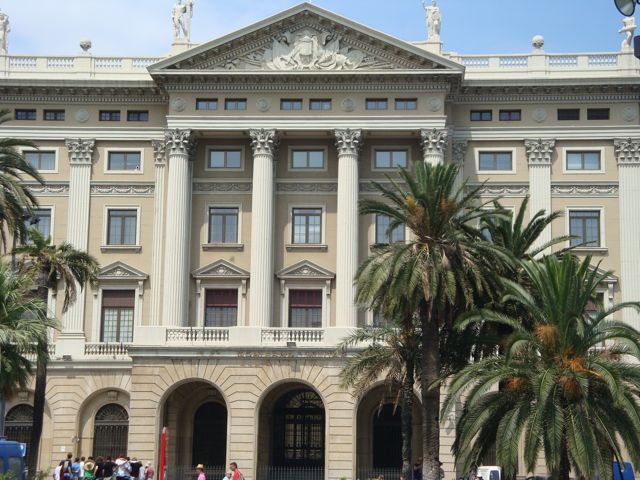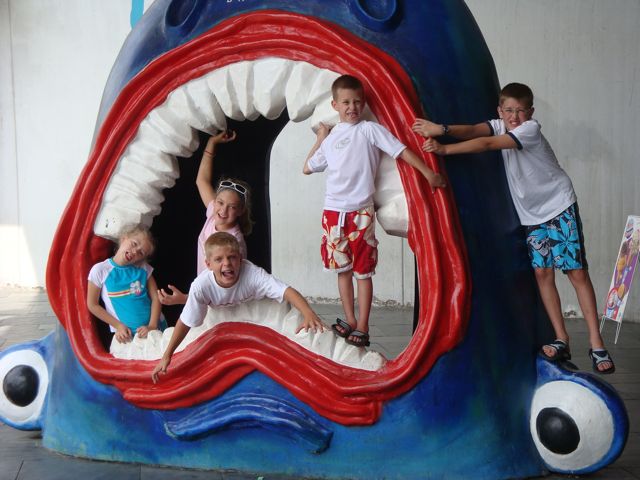 Barcelona Aquarium is the biggest in the Mediterranean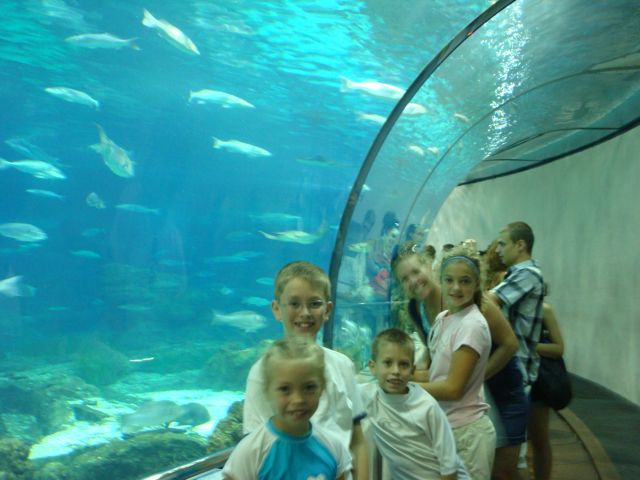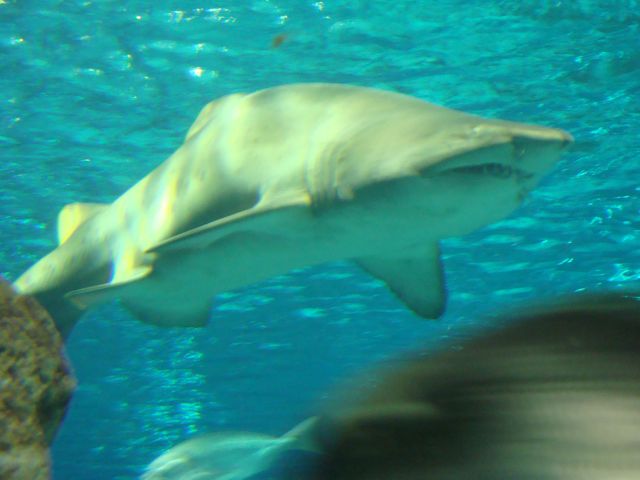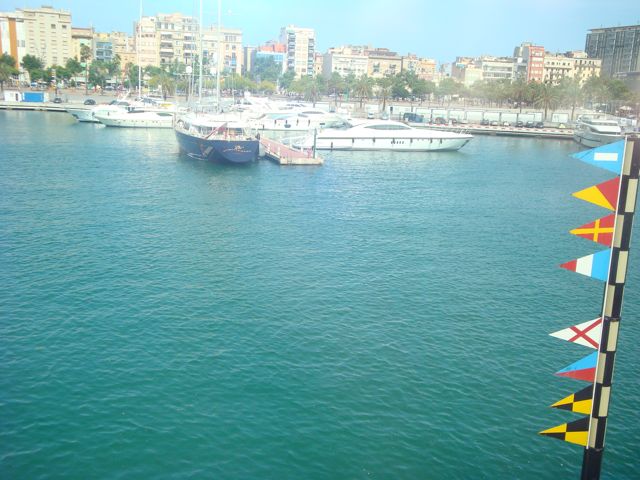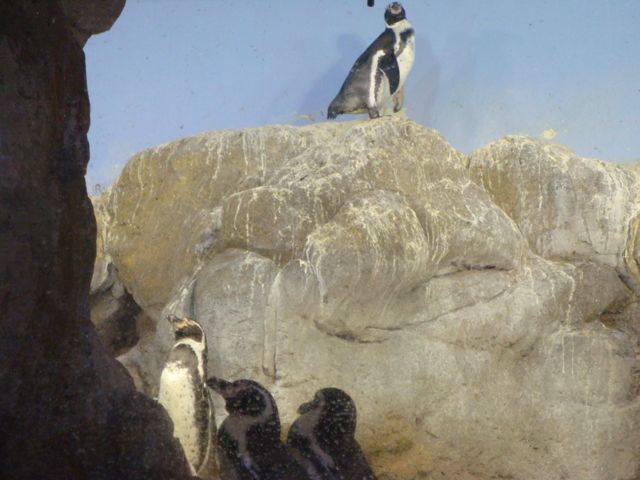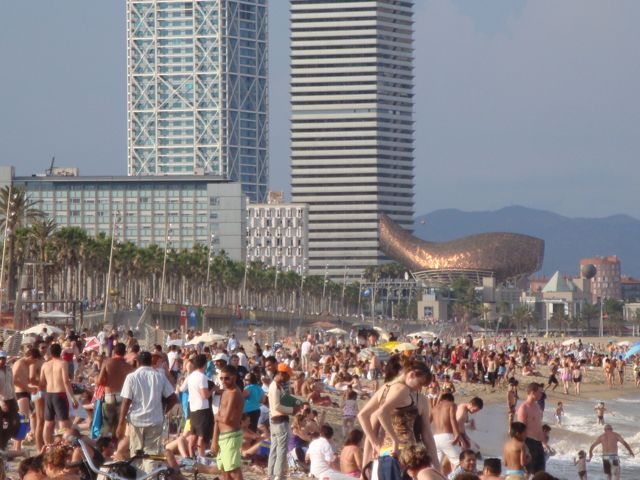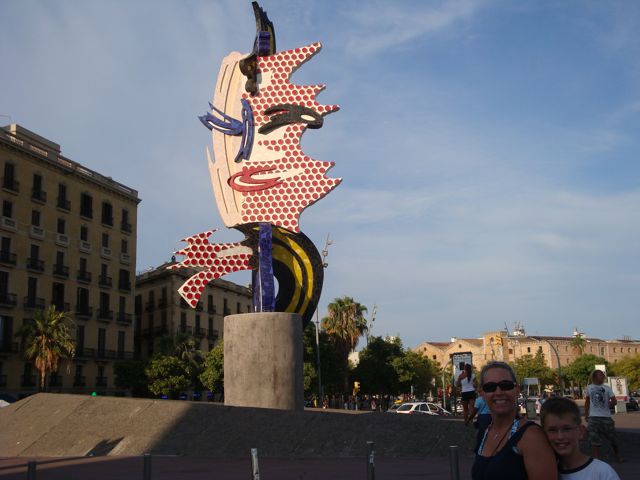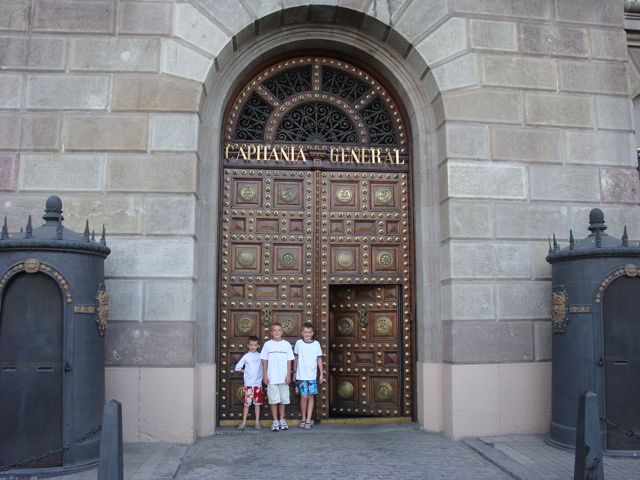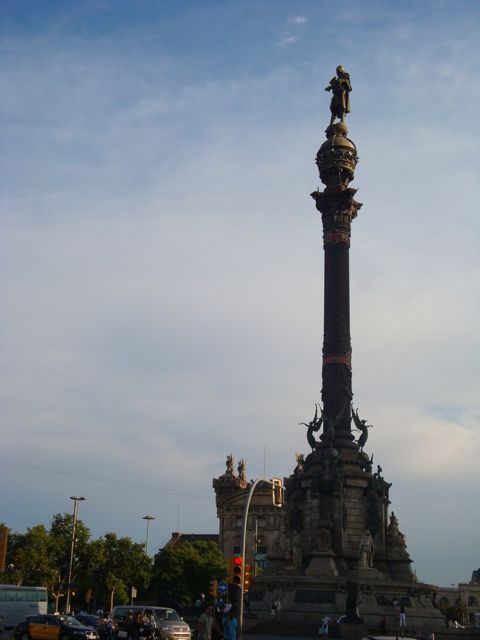 Monument to Christopher Columbus in the harbor area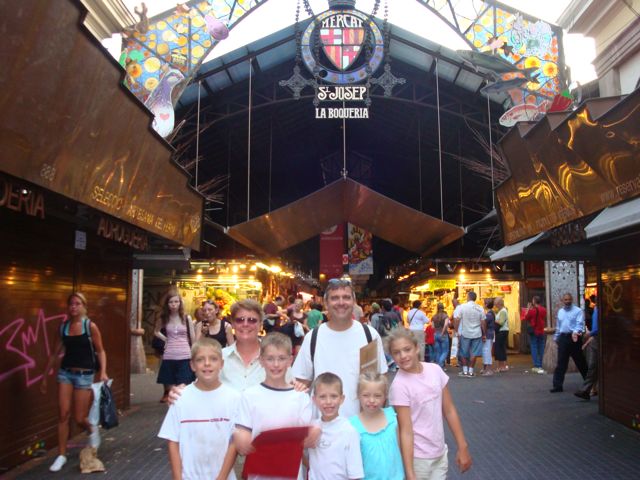 "La Bouqueria" -- huge Farmers market at the end of Las Ramblas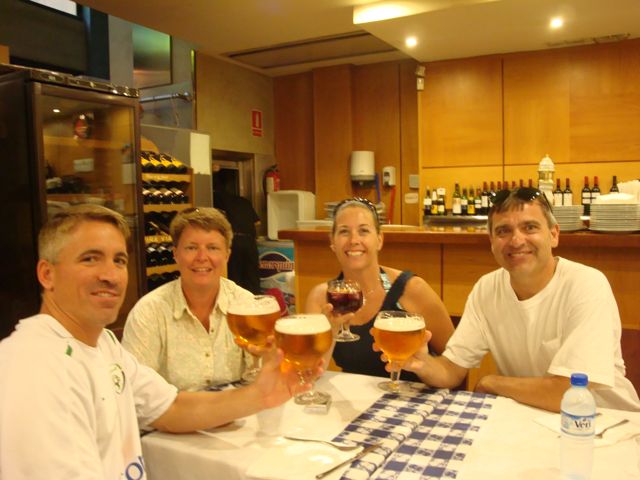 Peg was especially fond of the Sangria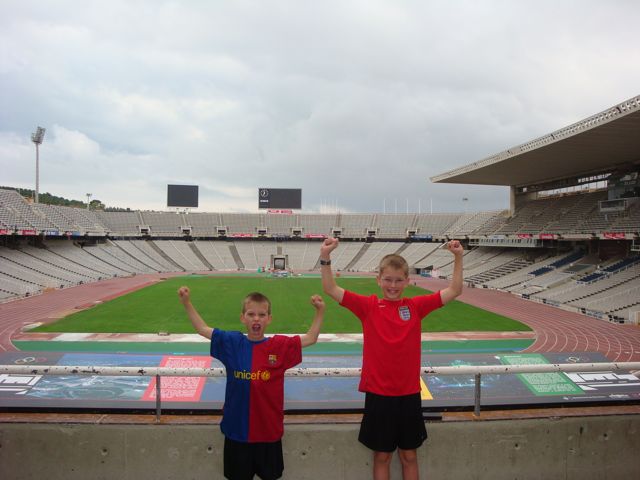 Barcelona's Olympic Stadium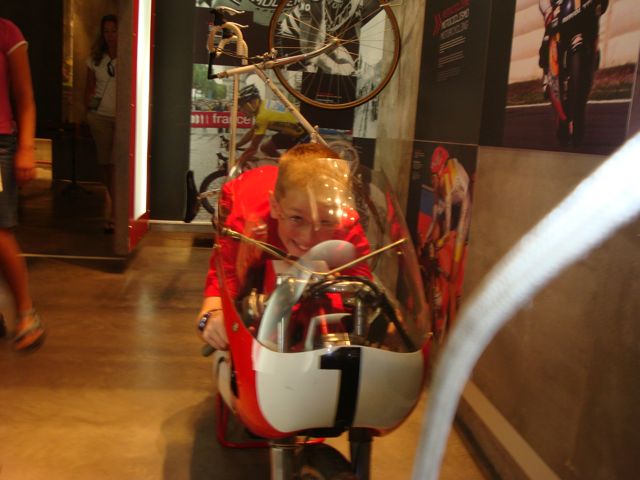 Olympic Museum in Barcelona